Issue nine which is out in September. Here's the solicit and cover.

SUPER HERO SQUAD #9

THE STORY:
"Here Come...The Squadettes!" The Boys have had the Clubhouse all to themselves for quite sometime...but now The Girls are stepping up and they're blowing the doors off the place! Tigra, She-Hulk, and The Wasp join the team...and the Super Hero Squad will never be the same! Also, what's going on over at the Baxter Building...?! All the Super Heroes are going to watch…"The Contest"! All Ages …$2.99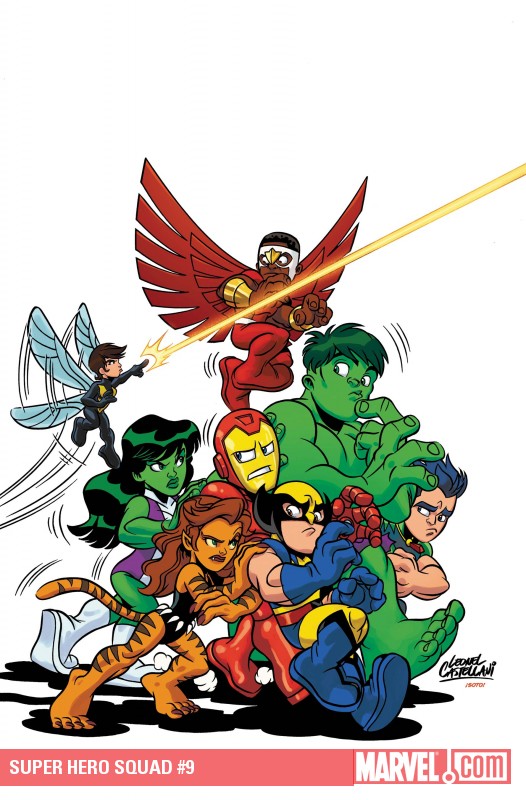 Your right she always ends up somewhere. I think there was a Marvel article stating this.
PRICE: 2.99
IN STORES: September 9, 2010
--Previous Message--
: Wow--somehow I totally missed she was joining
: the Super Squad ! What issue does she begin
: in ? I definitely don't want to miss that. I
: have to say, we are doing pretty well with
: her since her series got canceled. We have
: always been pretty lucky that Jen always
: seems to land on her feet whenever her book
: gets canceled and ends up appearing
: somewhere----she never goes into
: obscurity---thank goodness !