Hey Scott, thanks bud (
for the no need to defend liking
)... believe it or not though you have given me an idea here in your message. If I follow thru with it I will give you a heads up and another thanks! But am cool with Thanos, he has extreme zeal for a comic character he Greatly enjoys (I think he and most would call that an understatement though
) We are not in disagreement on wanting Rider back, but I am a fan that enjoys Sam and on that I Stand Firm. It is true that Sam is green, he has and is going to make mistakes. I would not expect it any other way. For me anyway that is what sets him apart and is part of the charm of the character. Am ok with folks wanting the Super powerful, Super tough, Extremely competent... etc. etc. character. Thatís what Super hero comics are all about for crying out loud. But for me... am sorry to say... I enjoy the variety that comes with characters like Sam. I kind of see a very rough Three-act structure outline with Sam (I said rough) and maybe within the second act of the structure things will start to happen. Anyway from my point of view... again... Rich is the Nova Corps personified, and for the character to grow he needs Rider back, he will need skills that come from... etc. I know it may not seem like Sam fans are natural allies, and I know that allies in the Sam brigade are neither wanted or seen as needed by many, and some would just like us to, never mind... but... we are here.
Anyway take care Scott
The Sam Brigade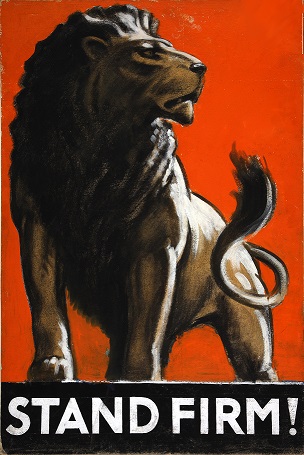 --Previous Message--
:
: You should not feel any need to defend
: liking the Sam Alexander character.
:
: Mr. Thanos has taken a hard-line "Rich
: Rider or NOTHING" stance. And that is
: fine. He is allowed that viewpoint.
:
: But if you enjoy other Nova incarnations
: that is perfectly fine and you should feel
: no need to excuse it.
:
: Personally, I had mixed feelings about Sam.
: He had potential but he was too much of a
: screw-up and I really would prefer a more
: competant Nova (e.g. Rider). I have a good
: feeling about this new Nova mom character
: because she, too, feels like she is
: competant. I'm not going to feel bad about
: my likes and dislikes on this and neither
: should you.
:
:
:
: --Previous Message--
: Your welcome for the picture THANOS, glad
: you
: like it!!! If (I should say when) this day
: comes in the Marvel Comics I would be so...
: HAPPY... it would almost be like laughing.
: The Laughing-joy is like onto the Crying-joy
: emotion but it is different. It's hard to
: describe this, but am sure others have had
: this emotion too. I know some are NOT
: going agree with me when it comes to Sam, I
: don't expect them to. I just reserve the
: right to cheer and defend the hero I enjoy
: whether its Nova (Sam Alexander) or some
: other. My Sam defence shields as I have said
: are set on high, poor little guy gets beat
: up inside and outside his comic, so I have
: my reasons for this. But please do not take
: this as having a thin skin. If that were the
: case, the skin would have been ripped off my
: body long ago on this issue. Even so, I've
: made a few friends of some very very
: hardcore Rich folks, mostly on the Marvel
: Heroes 2015 forums. I've received some very
: kind private messages from folks there.
: Though they know am a BIG Sam fan, they know
: too that I like Rich and want him to return
: as well. Anyway... you take care Thanos .
:
: --Previous Message--
: That is cool..thanks vak
:
: --Previous Message--
: Try that again... Sorry typed the picture
: address wrong
:
:
: --Previous Message--
: Though am a BIG Sam fan, I do like Rider and
: I
: give a Big cheer when I see him. On the
: Marvel Heroes 2015 in screen, Rich and Sam
: appear for a moment then fly off.
:
: [img]http://novaforce.org/Marvel Heroes
: 2015.jpg[/img]
:
: --Previous Message--
: Haven't touched Infinity ... Any mention of
: Rich or Robbie?
:
: Really needs to come back before I give up
: and begin to read Green Lantern.
:
:
:
:
:
:
:
:
:
:
: