Cedros Life Story (pic heavy)
Posted by SusanD on 7/25/2012, 11:01 am, in reply to "Re: for Susan D. ?"
71.255.180.124
Just want to give a bit of history here. We adopted Cedro and were able to trace back to his original owner. He had spent 4 years in a cage with a larger adult male that picked on him and left him with permanent damage on his right rear leg. He was housed after that with a family that had several dogs that harassed him. His 3rd family kept him in a small cage and fed him lettuce, apples and monkey biscuits. He looked like this when we brought him home.


He seemed to be adjusting and we became pals-



We soon realized he had an abscess of some sort growing larger by the minute and after 6 months of different vets and antibiotics we decided surgery was the only option.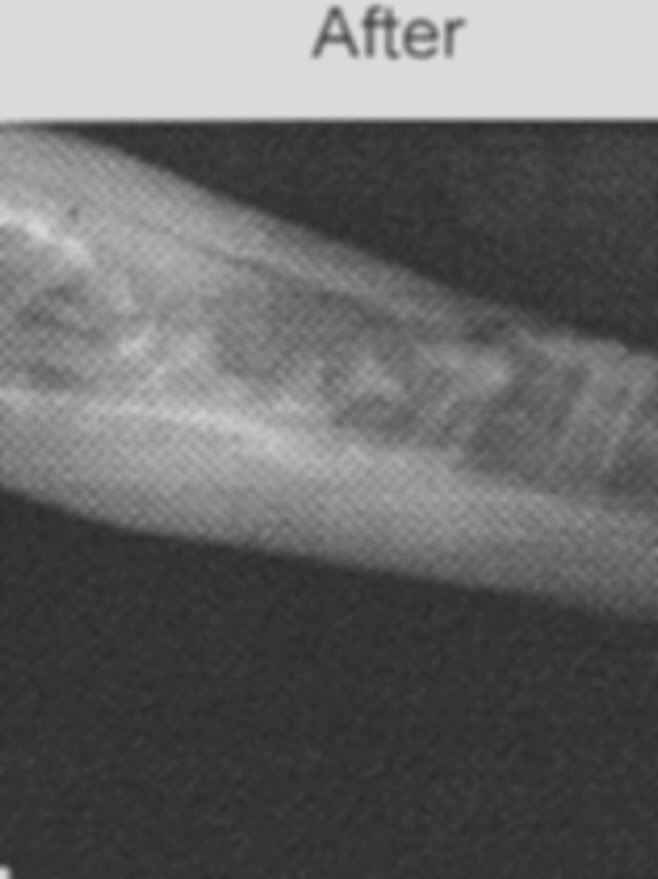 This is when things turned.

In August of 2007 we went away for 4 days. In order to get someone to care for him while we were gone, we confined him to the bathroom, doing everything to make it safe and comfy for him. We even built a perch in there so he could sit in the window. However, he was used to being a free roamer by this point. His surgery was scheduled for the day we came home so in his mind- we left him alone for 4 days,locked in a room,came home, stuck him in a car for 3 hours, left him with strangers for 3 days that caused him stress and pain.

He was never the same when we got him home. He wasnt attacking us yet BUT he became territorial over the bathroom and bathtub.

Here he is in the linen closet-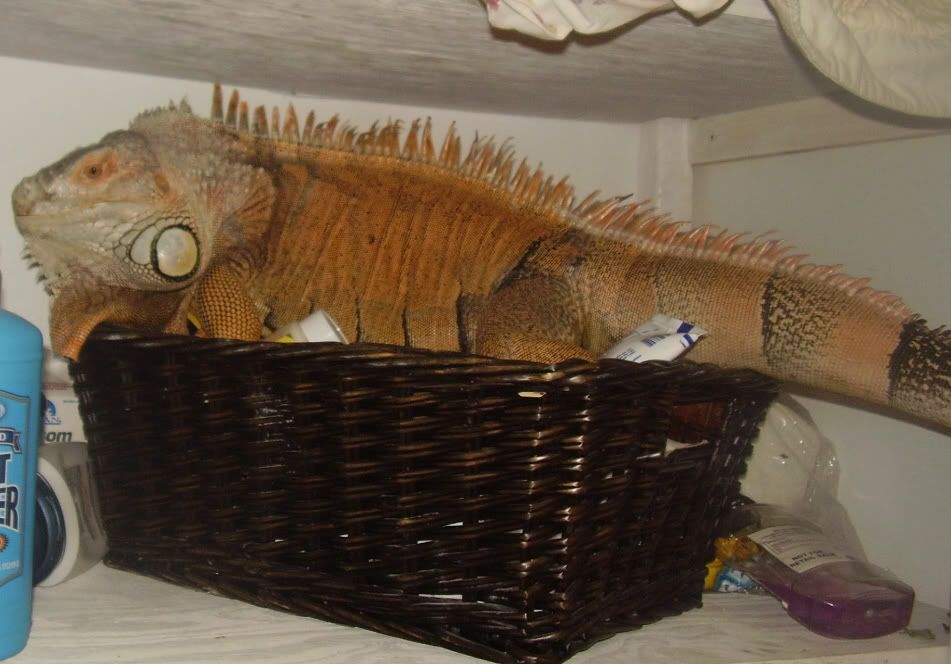 And here he is on his makeshift perch in the bathroom-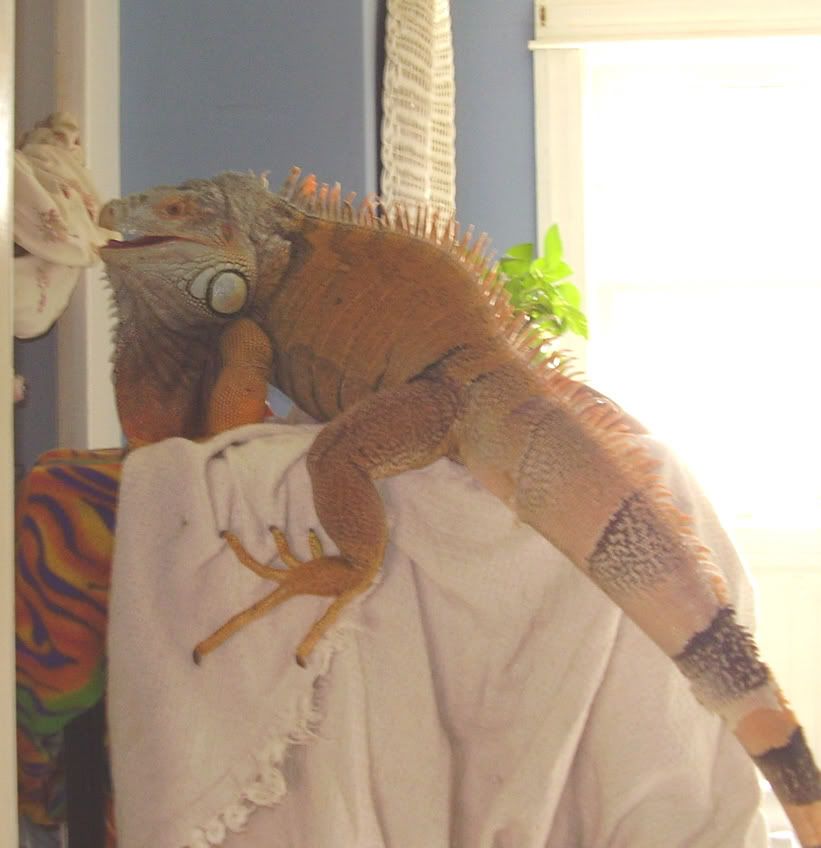 And gaurding his precious tub-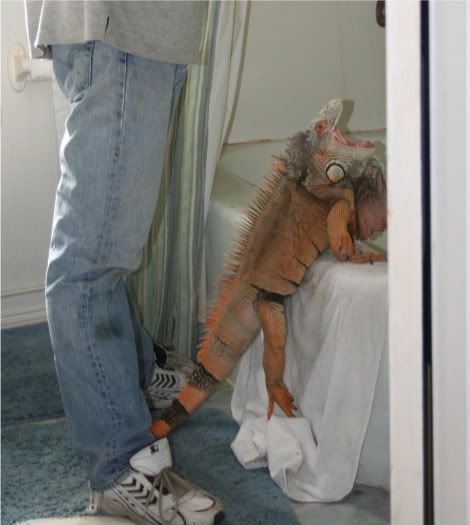 Now being the only bathroom and a family of 5 this wasnt working for us-as we had to use the toilet while holding a sheet of scrap plywood in front of us- we mived him back to his old perch in the sunroom-




Keep in mind, by now we had adopted 2 females and altho he never displayed affection or bad behaviour towards them I think it reinforced his alpha male traits. They were caged but he had freedom of the room.

Not long after moving him I became the target of his "rage" and he would leap off his top shelf and attack my head.If he came out to the house he would circle me and charge me, often chasing me into a room and would stand gaurd for nearly an hour hoping I would come out.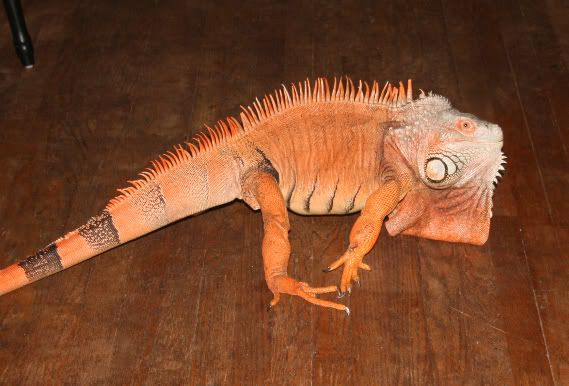 Meanwhile, my husband would laugh at me cause they still got along most of the time-




But Johns job required him to be out of town a great deal of the time and things got worse Cedro became more aggressive, and his target became anyone and every one- so we decided to build him his own room-




And thats where he will live grumpily ever after :)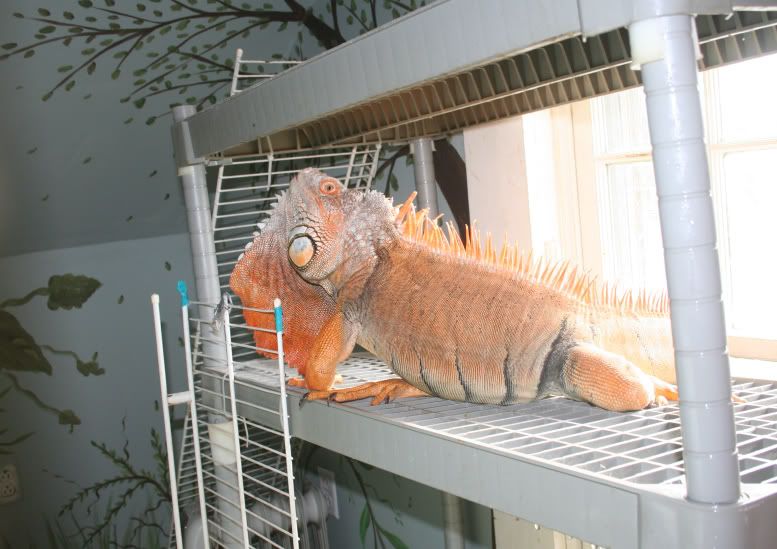 I blame this downward spiral on 3 things- in his mind we left him, sent him away to endure some pain and moved some girls in. I have no way to be sure-maybe it is his true personality and as he got healthier he began feeling more like himself- Either one makes sense.

We tried everything to break him. I wore costumes, changes my deodorant, went weeks on end without him seeing me, did the no lights for a month to try to trick his hormones into the cool season of his native home,covered the parietal eye, increased humidity- you name it we tried it, except neutering, because I everything I have researched remains inconclusive and it isnt worth the risk. I hang on to hope that as he ages he will outgrow this but as for now, hes as comfortable as humanly possible for a captive ig, well cared for and whether he likes it or not, he is loved :)
---