new Rhino Iguana
Posted by Erin on 2/29/2016, 2:38 pm
hey there,

little background about me; i have experience with green iguanas but never had a young baby before, or even a rhino! ive kept a female Green iguana who i rescued from a reptile rescue. ive had her for 5 years and she was about 2-3 when i got her. she's been great! litter train, eats everything in site. she has been a joy to own. i also own tegus and have raised them from days old to giant fat puppies. my oldest is 8.

now ive always wanted to own a rhino iguana since well i discovered you could even own one as a pet! i wanted to find one at a reptile show so i could see it and make sure it was good and healthy. well this past weekend was finally the day i got my first rhino! i got a male and he's very alert, nice little tummy, clear eyes, clean vent, so looks overall to be very healthy. i was informed he was a Ty parks baby. he told me he was around 4-5 months old.

i set up a cage for him with some hiding spots and vines for him to climb. i hadn't put him in his new home just yet but i gave him a bath and offered him food in the tub. he ate it right away. he seemed to be pretty chill for a baby. he would jump if anything went to fast, stuff i am used to seeing with young reptiles.

anyway, i placed him in his new home, and he laid under the basking spot for maybe 10-15mins? then climbed down and hid. he then went to sleep so i just left him be.

today i turned on his light ( MVB reptileUV) and left him be. after a few hours i noticed he was still sleeping and his eyes were closed. worried he was a little to cold so i moved him to his basking spot. he woke up and basked for about 20mins and climbed back down and hid again. i am assuming its just him being stressed in his new home? i also added plants ( fake ones) and i am wondering if i should remove them? i added them so he felt more secure but i am not sure if i should leave them or take them out.

i attached a image of the set up. when he goes a bit bigger i plan on making a huge cage for him, then into an outdoor enclosure.i am in the process of buying a home so this is his temp home until he gets a bit bigger. he sits on my work desk so he will see me all the time ( i work from home) so i am wondering if i should cover up the glass on one side? if you see anything i should remove or change to make him happier please let me know! i am a worried rhino ig mom


thank you!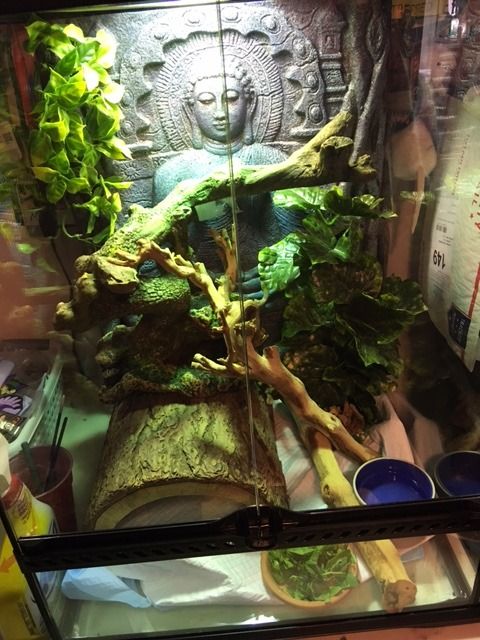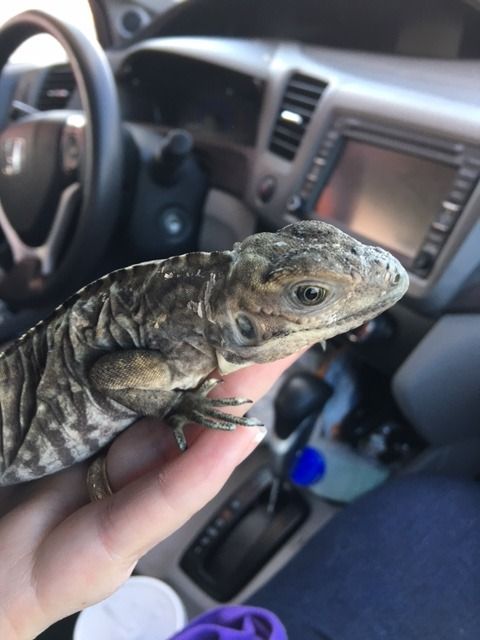 .
---