Hi, Folks!
This would be the next iteration of the stainless steel cap Sentinel. The first model has a brushed stainless steel cap, this second model introduced in early 1948 has a polished stainless steel cap with quartets of lines engraved in the cap at a stagger start from above the gold filled cap band.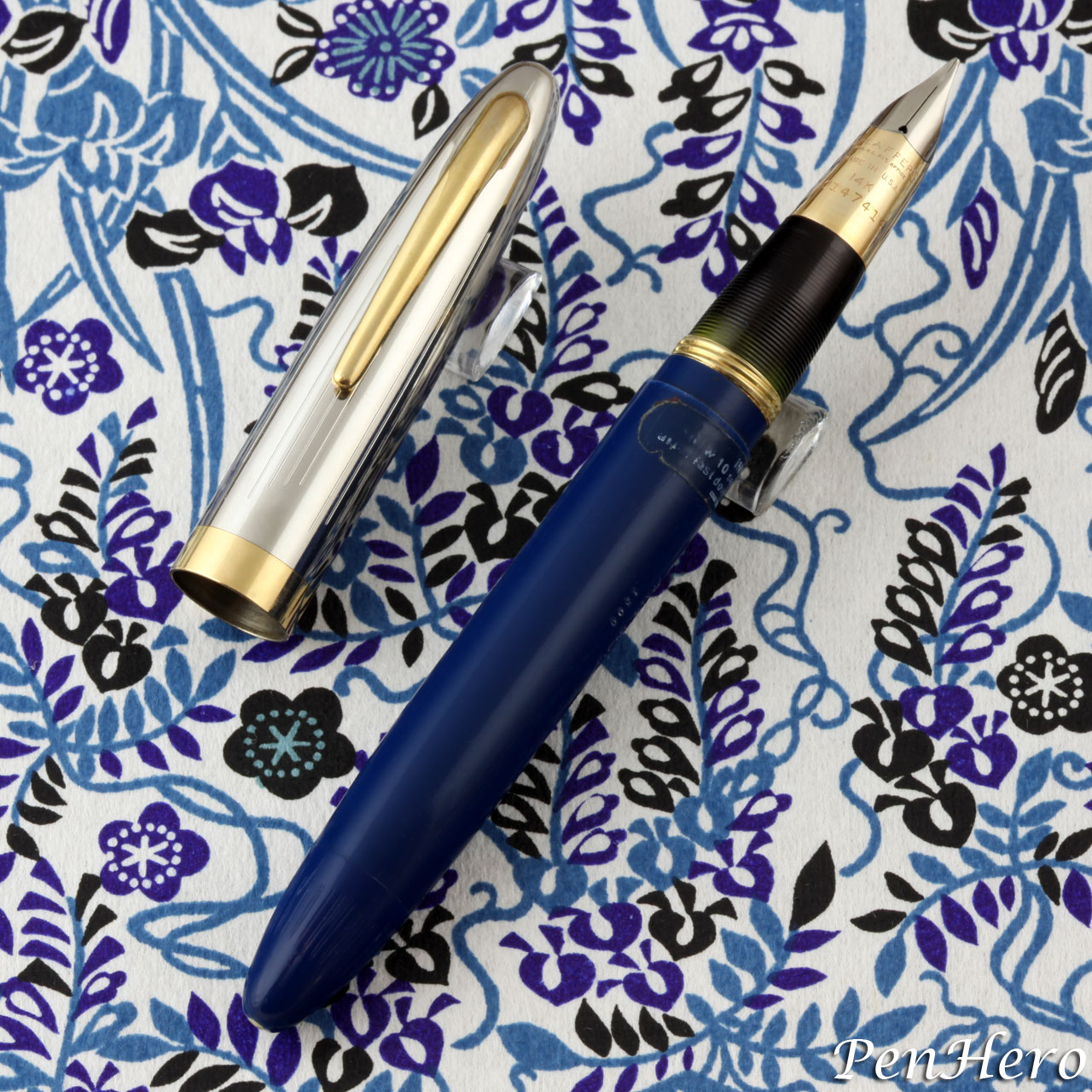 The pen is still a Vacuum-Fil or Lever-Fill (black only) but now comes in solid molded colors, green, brown, burgundy, blue and black, instead of striped celluloid. The pen sold for $15.00 and you can see the imprint 1500, the matching Stratowriter ballpoint $10.00 and pencil $5.00. Note the White Dot on the end of the barrel. Sheaffer would solve mounting the White Dot on the cap later in 1948, so there are two versions of this model. Sheaffer offered 16 different nib grades. It measures 5 1/8 inches long, capped.
The pen has a sticker that reads, "Important: Allow 10 seconds for pen to fill after fast downward stroke of plunger."
Thanks!
Jim Mamoulides
PenHero.com