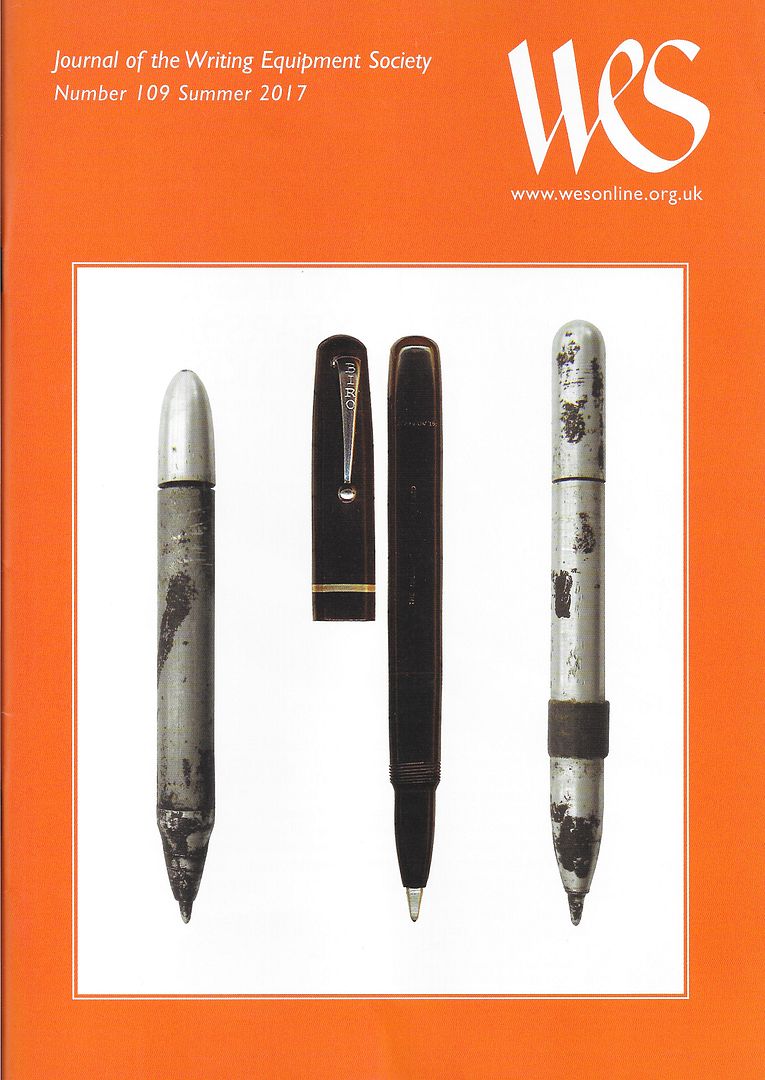 Around 1943/44 Henry George Martin, an English accountant, arrived back in Britain from Argentina with simple drawings based on Laszlo Biro's early ballpoint designs.
Initially he approached the Raleigh Cycle Company Ltd to consider production, but eventually struck up a partnership with Frederick G. Miles of Miles Aircraft Ltd Philip James Hayden, who was working in the company's Research & Development Test Laboratory, spent about 6 months developing various ballpoint prototypes constructed from aircraft-grade aluminum with a Duralumin ball housing.
These are the ballpoints he developed. The from cover also shows the first Biro ballpoint the company made available for retail in the UK in 1945 contracted from black hard rubber.
Source: WES Journal #109 Summer 2017 written by Journal Editor Dr. L. Graham Hogg JP