Had a fun meeting. Jack Lynch makes anodized aluminum Vacumatic fillers for a few pen makers, so he set up a modern day assembly line for us and we tried our hand at putting the teeny tiny parts togethor. A few parts, a spring and the final part is the ebonite pellet. When completed it has to placed in a special vise to pressure fit the pellet.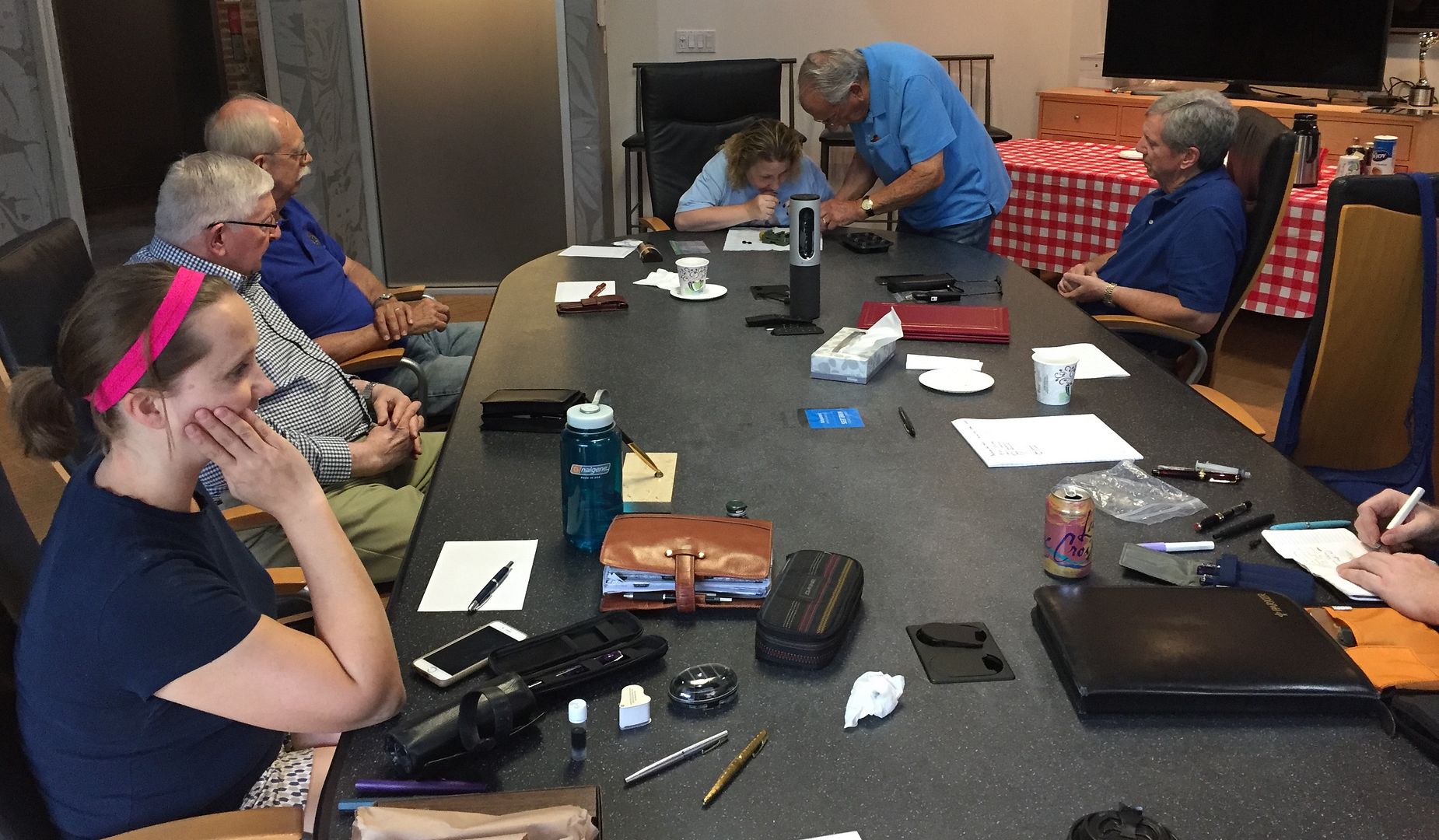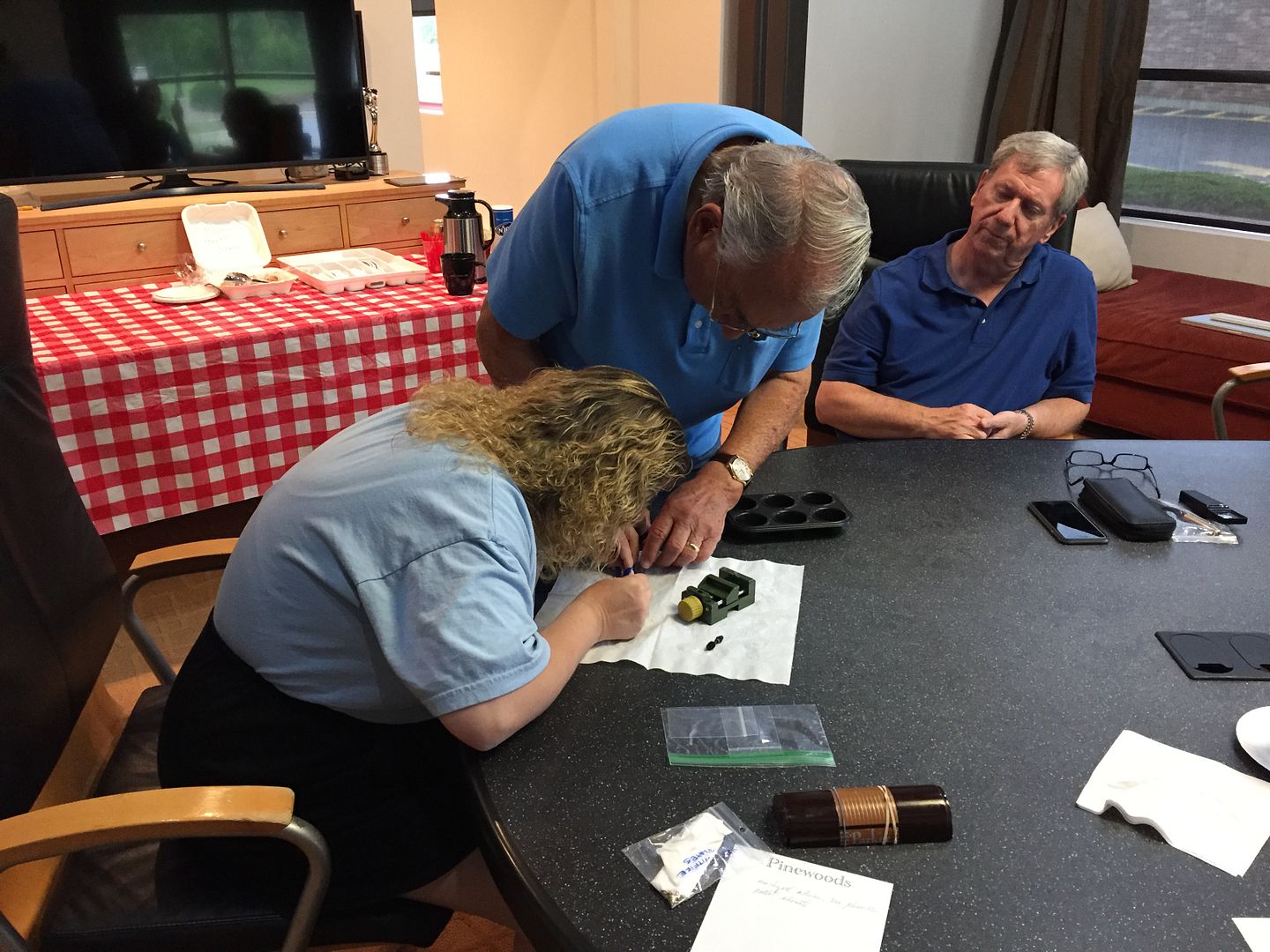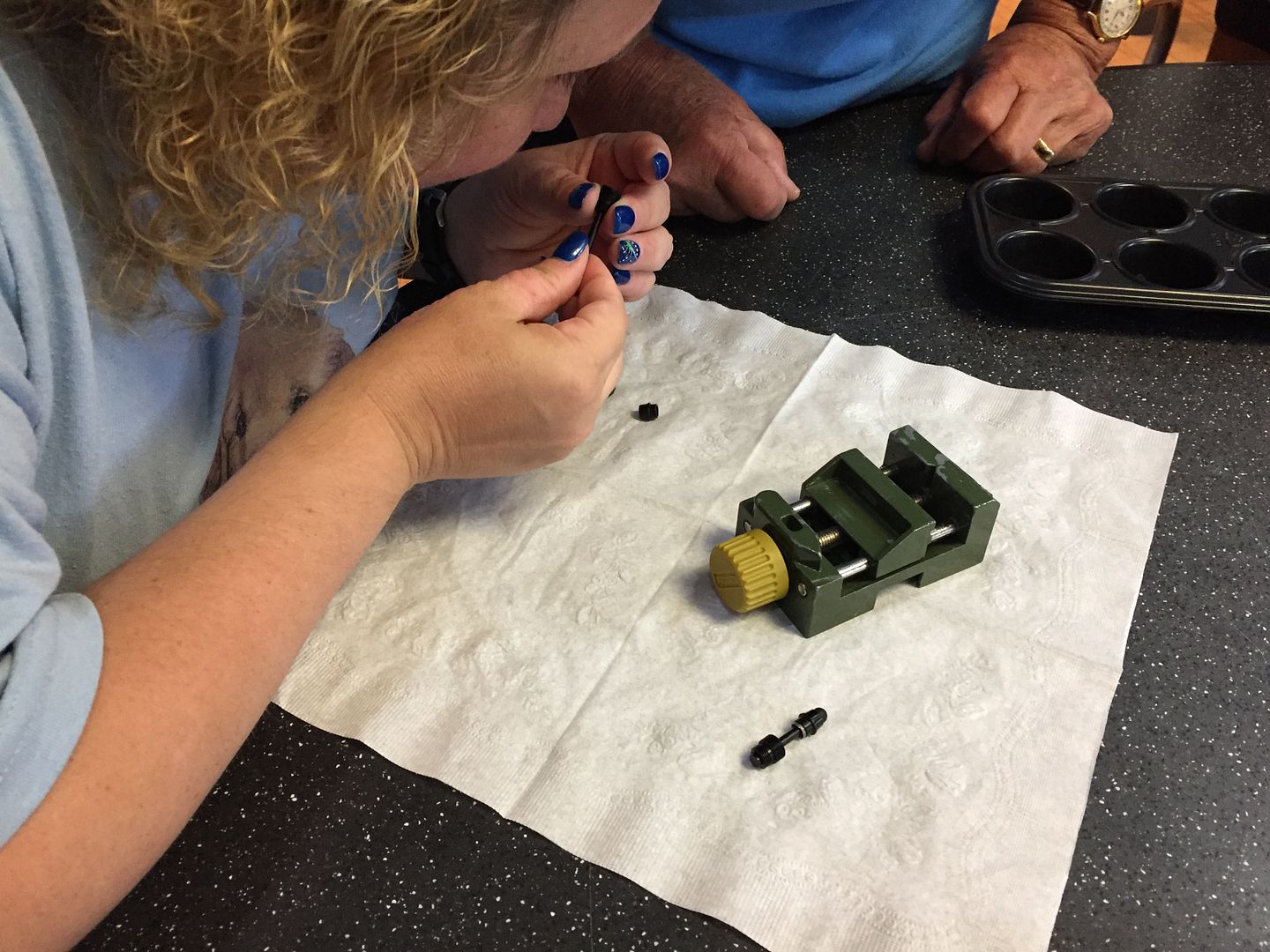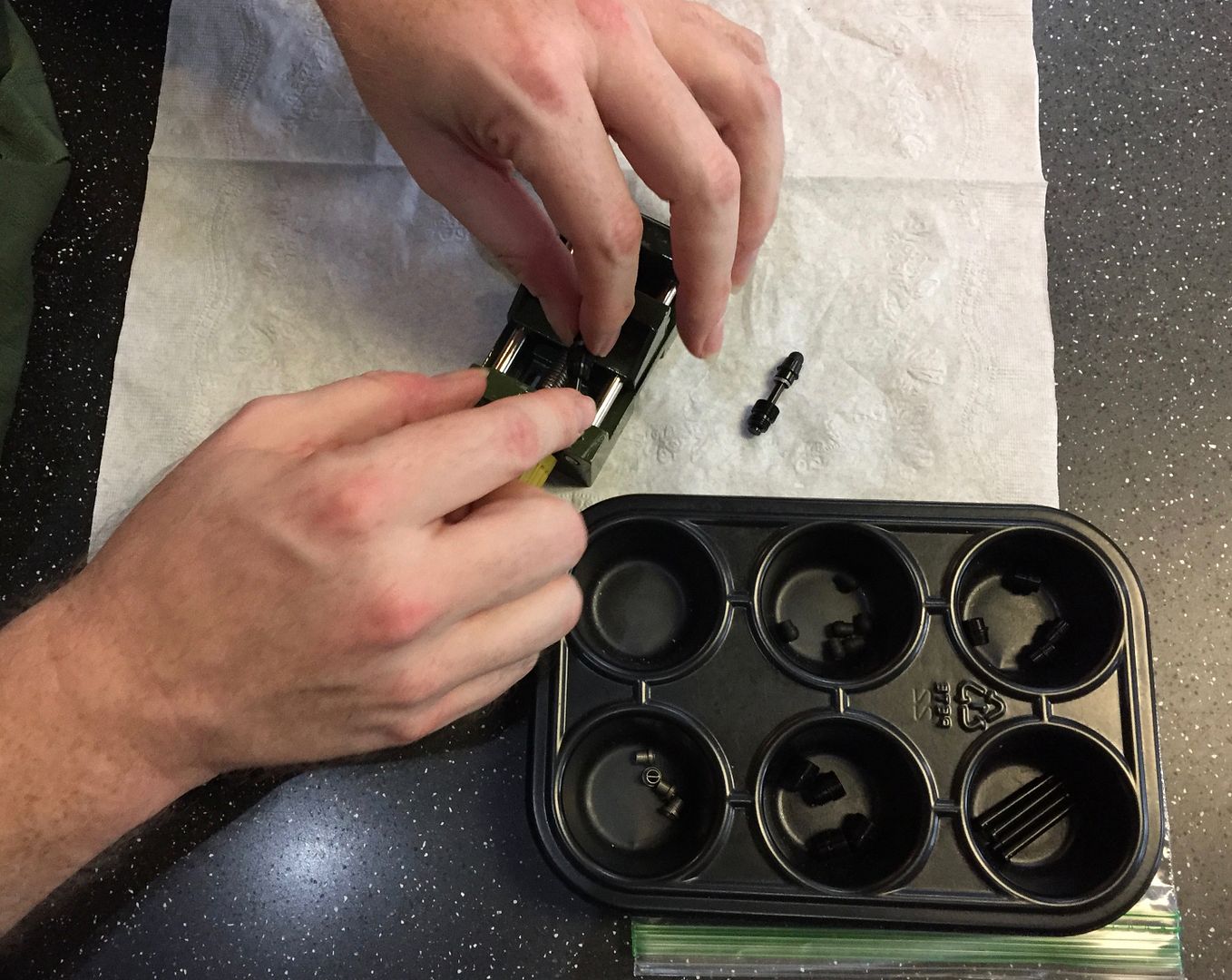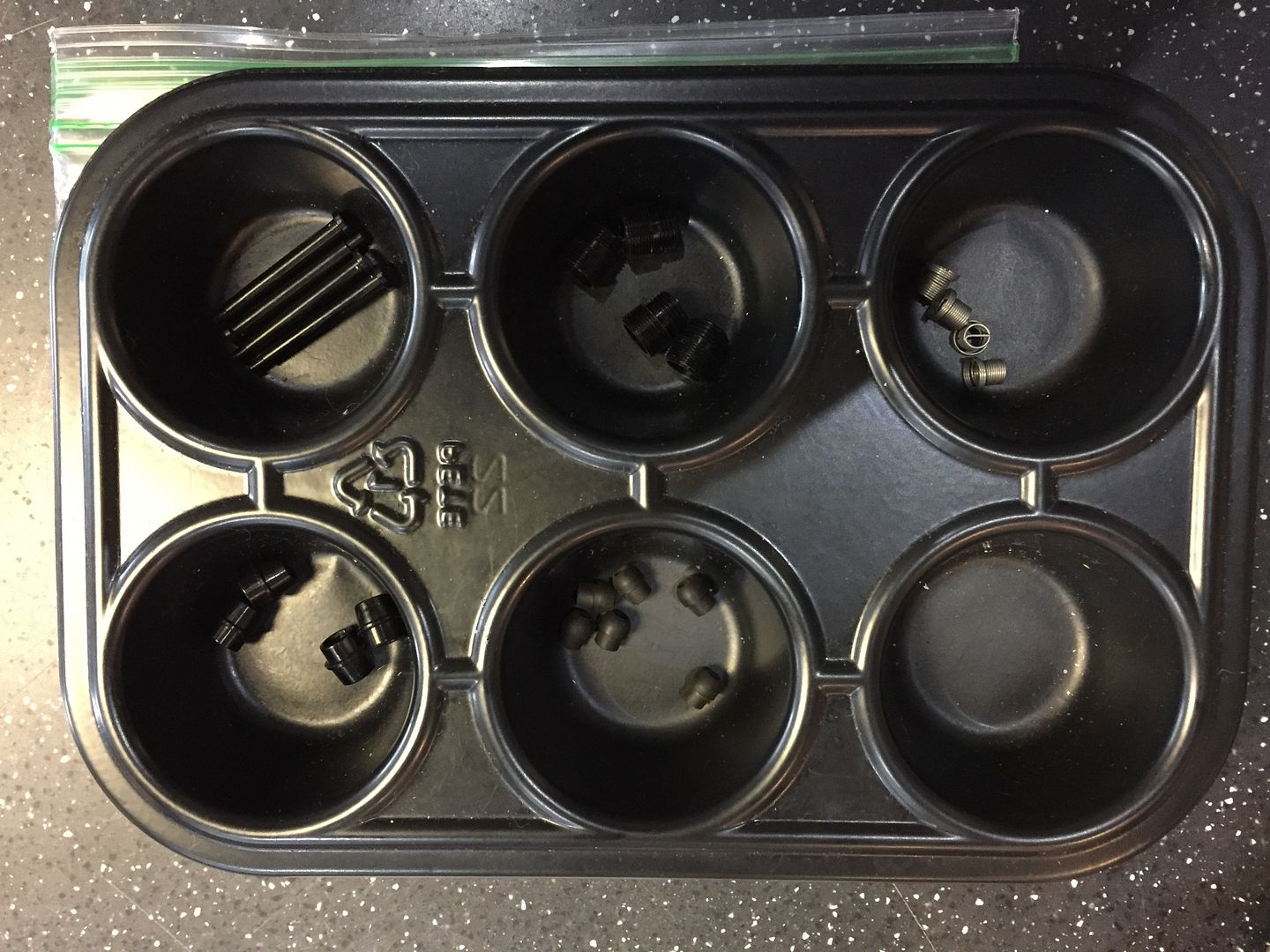 Well, that was fun even though we were not paid c1944 AFLCIO Union wages, which ,by the way, was the Fountain Pen and Pencil Makers of America Union and women factory workers were paid .70 per hour. It was even noted in a Parker newspaper that women were employed for this kind of assembly because they had smaller hands, more dexterous and perhaps more patience. Men were paid a little bit more. Took a while for the women to catch up in the wages dept.
Image of Union materials.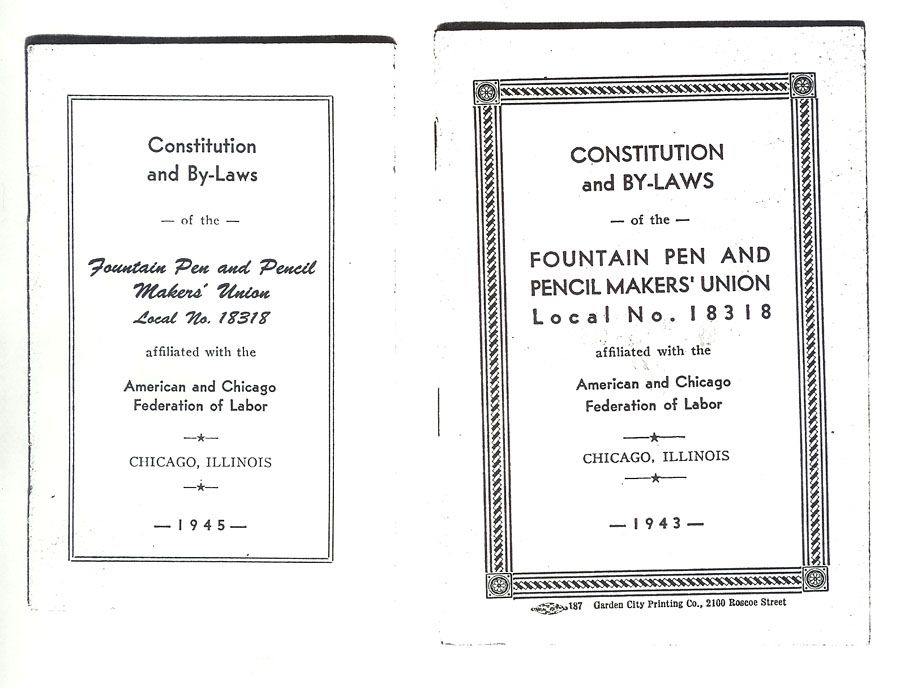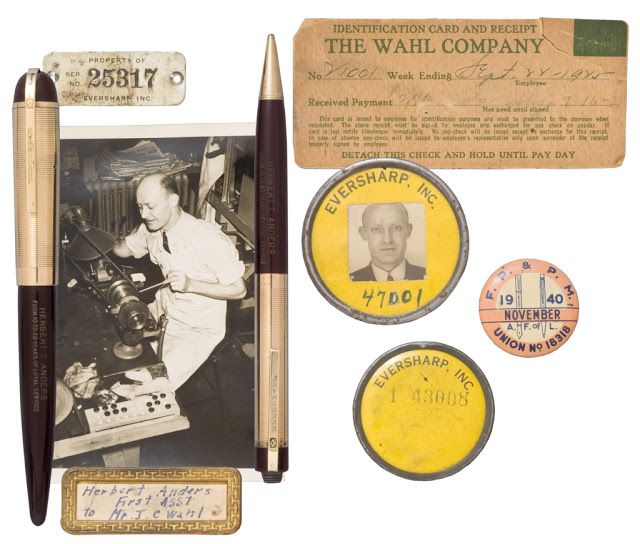 This image from Luis Leite Collection.
Club member Joslyn brought a very nice Lady Sheaffer which we could not ID from SheafferTarga.com website. If you know the name of this, let the know. Beautiful lacquer finish shimmering gold.