Glad you had such a good time and met some really exceptional friends in the hobby. Pete Kirby is an old friend and very knowledgable (he is blocked in the photo but I recognize the forehead
) I have seen that Parker Ultra Giant with the Baby pen inside. Really a novelty, not intended to placed in your vest pocket.
Image below:
Top: Dunn Dreadnaught, Waterman 20, Ultra Giant bottom with Baby in RHR.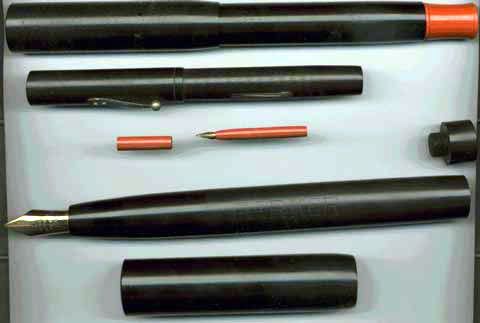 photo from Jonathan Steinberg
Thanks again for your report, your "hatl" looks great, enjoy your newest purchases.