Hi, Folks!
I'm happy to announce that Andy Lambrou is initiating work on Fountain Pens of the USA, a project that will take some time to complete. I am very happy to be co-author of this new book. We are hoping for a worthwhile book in 3-4 years.
This is a sample of the cover. The book will be similar in size and scope to Fountain Pens of Japan and Fountain Pens of the World.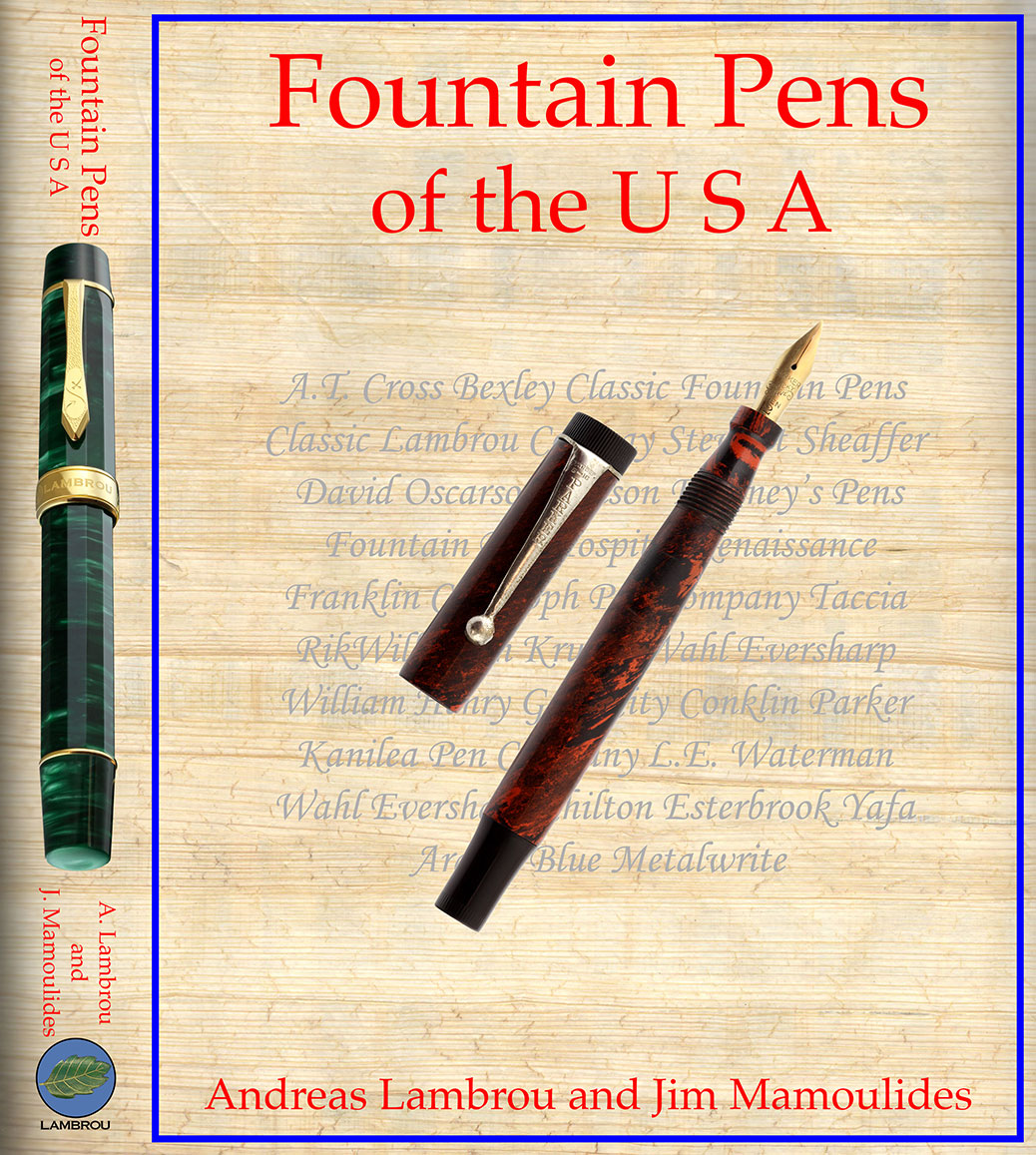 This is the Tentative Specification we will be working from:
Chapter 1 - Brief History & Minor Manufacturers, Pages 25-37
Mackinnon Pen Co., Warren N. Lancaster Fountain Pen, John Holland Gold Pen Company, Caw's Fountain Ink Company, Paul E. Wirt, Eagle Pencil Co., Ruyter Manufacturing Co., J. Ullrich & Co., Lincoln Fountain Pen Co., A.A. Waterman, Edward Todd, Aikin Lambert, Le Boeuf, Diamond Point, Triad, Carter.
Chapter 2 - Major Manufacturers, Pages 39-271
L.E. Waterman, Conklin, Parker, A.T. Cross, Sheaffer, Wahl Eversharp, Chilton, Esterbrook.
Chapter 3 - Modern Pen Manufacturers & Customizers, Pages 273-406
Bexley, Classic Fountain Pens, Classic-Lambrou, Conway Stewart, David Oscarson, Edison, Farhney's Pens, Fountain Pen Hospital, Franklin-Christoph, Gate City, Kanilea Pen Company, Taccia, Renaissance, Rik Will, Ryan Krusac, Wahl Eversharp, William Henry, Yafa.
Chapter 4 - Modern Art Pens, hand created with traditional craft, Pages 408-431
Guilloche Engravings, Maki-e, Noble woods, Scrimshaw, Hand painted, Lost wax high relief.
Argent Blue, MetalWrite, Ryan Krusac, Carolina, Newton, Scriptorium, Hakumin Urushi Kobo, Lambrou
Chapter 5 - A fountain of Nibs, Pages 433-437
Design will be by Caroline and Roger Hillier
Foreword by Bruce C. Smith
Preface by Glen B. Bowen
As part of the announcement, Andy Lambrou is offering copies of the limited edition Fountain Pens of Japan with the LB5 cover $75 plus $3.99 shipping to the Lower 48 states, other destinations at cost. The offer lasts through the end of business, Friday, October 13.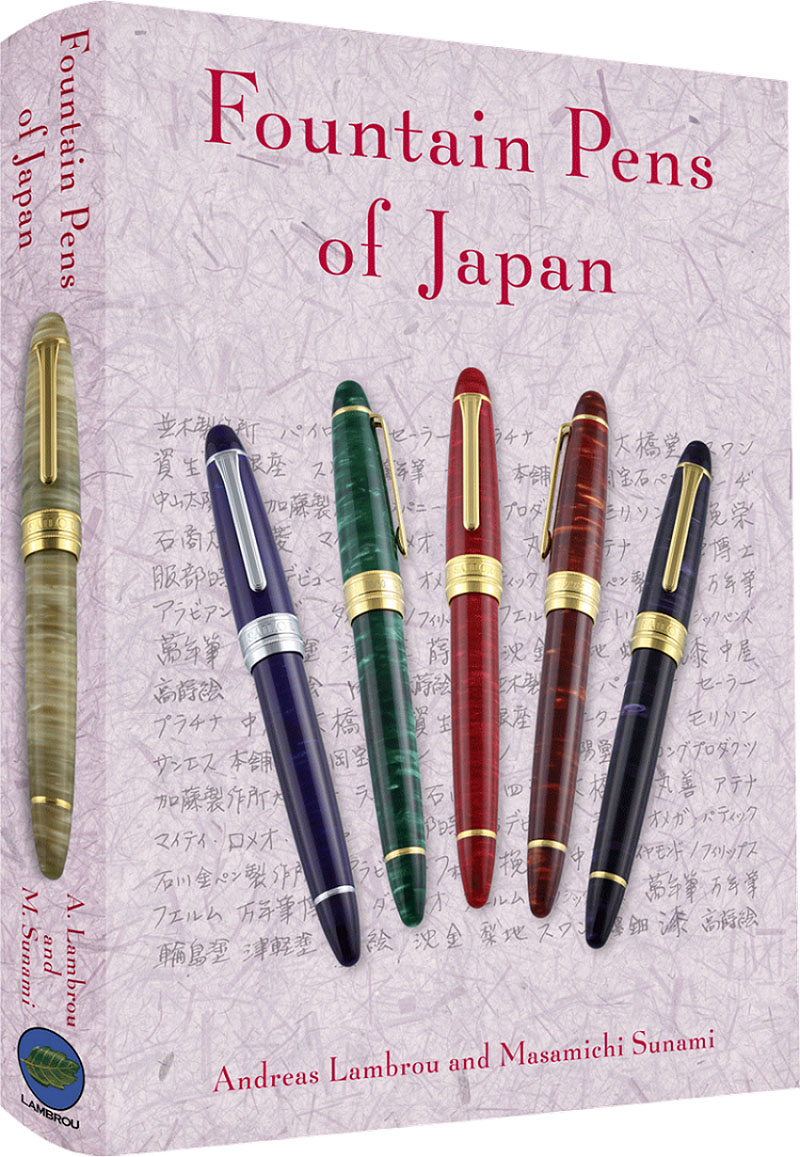 Thanks!
Jim Mamoulides
PenHero.com