Carterís ink blotters from my collections
Not in chronological order, however you can see the one color black imprints were the earliest from c1900.
Carterís RYTO inks
Carterís was in business for over 100 years starting in 1858 as the William Carter Company on Water Street in Boston as a paper wholesaler. In 1861 Carter bought the ink formula from their supplier Tuttle and Moore and paid them a royalty on inks and mucilage. Carter survived until the last quarter of the 20th century when it was purchased by the Dennison Company. During Carterís day they were the largest ink producer selling millions of bottles of ink. A fascinating company history worthy of more study and a more complete history of the company will follow.
RYTO inks were produced in quart, pint, half-pint and 4oz bottles, introduced in the late 1920ís thru the early 1930ís. Quart bottles are the easiest to find and usually sell for around $100. to $150. with complete labels. The 4oz bottle with labels have sold for as much as $300.
The bottle design was casually called the Cathedral design because of the attractive depressed window pane panels. Arguably this is the most attractive ink bottle design ever produced.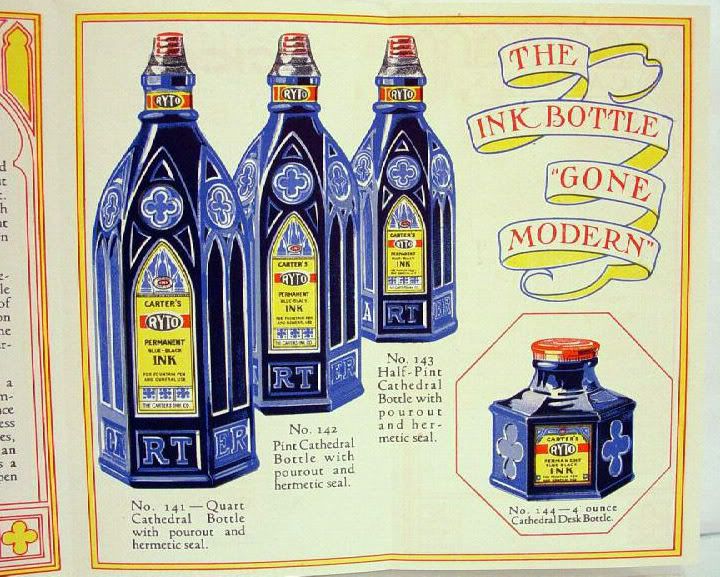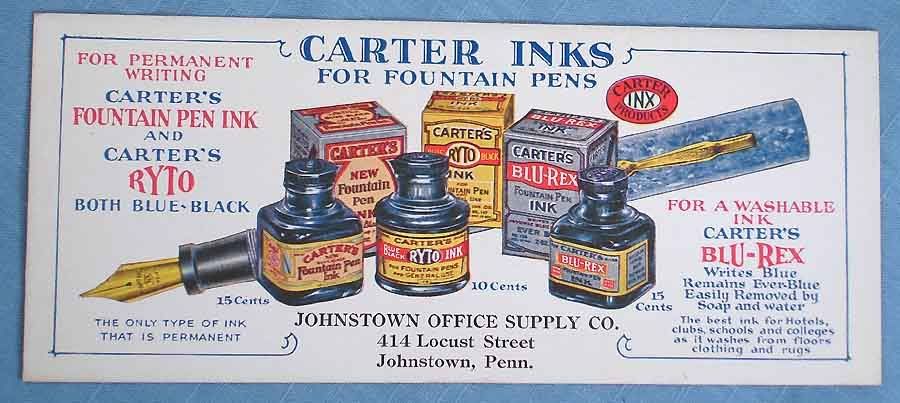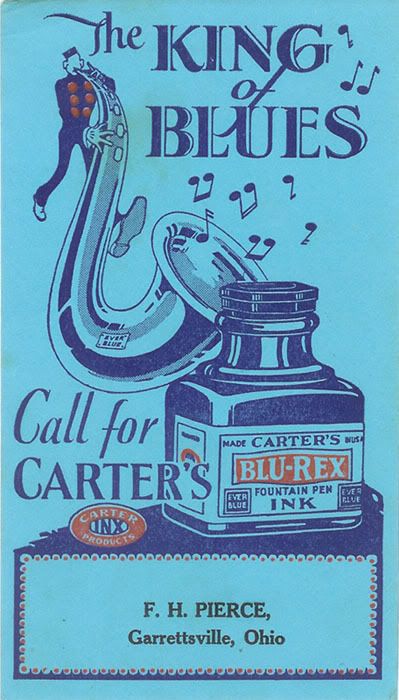 RYTO Catheral bottle designs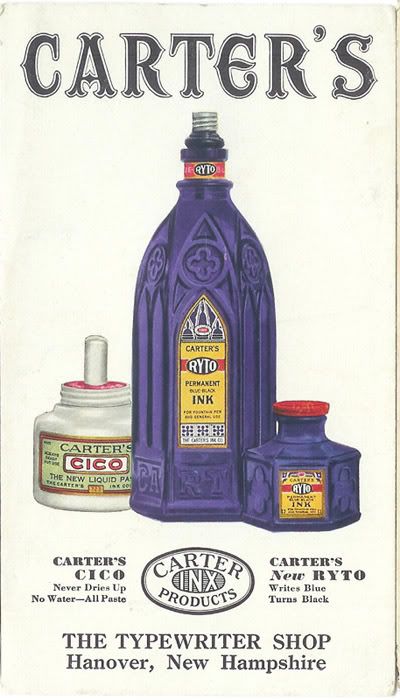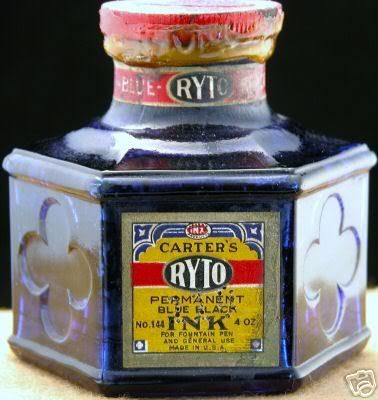 from Larry Cherrin collection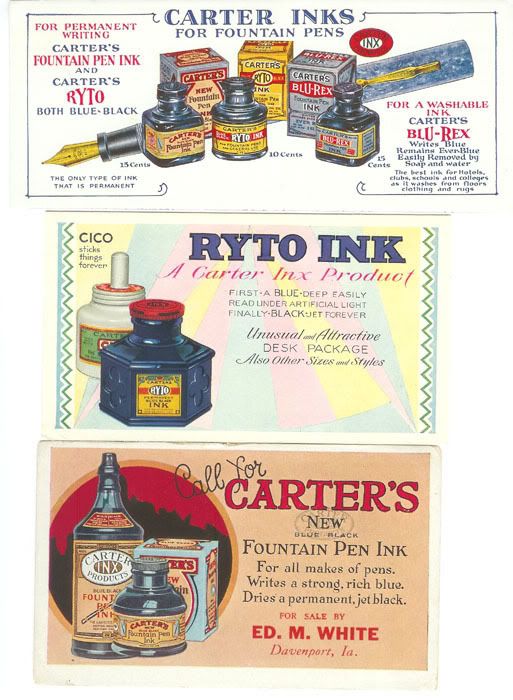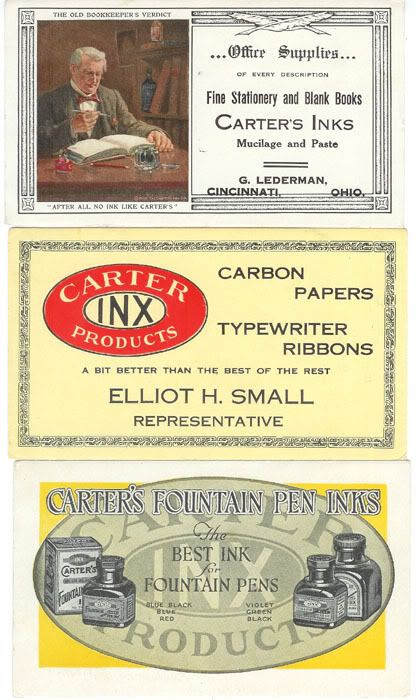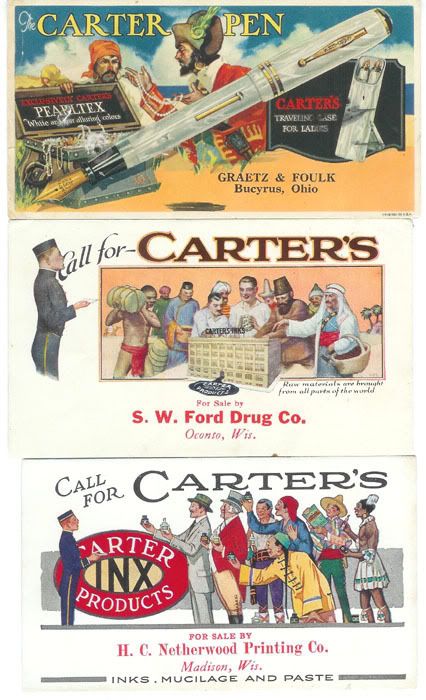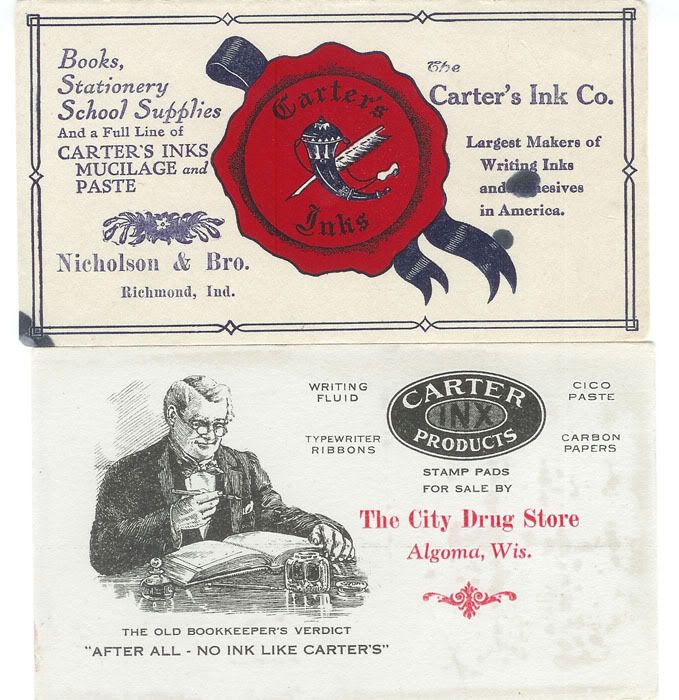 some of the earliest 1/color blotters c1900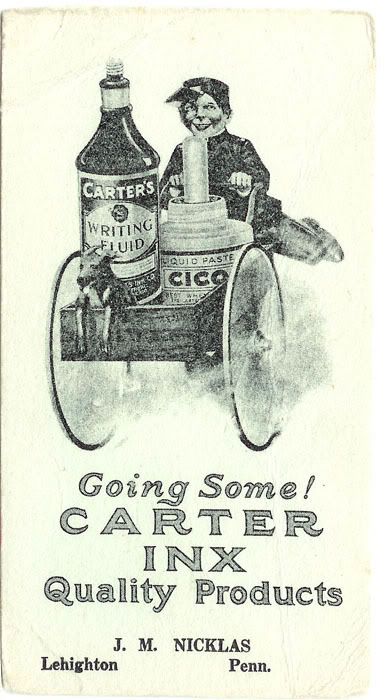 doesnít this guy look like Alfred E. Neuman?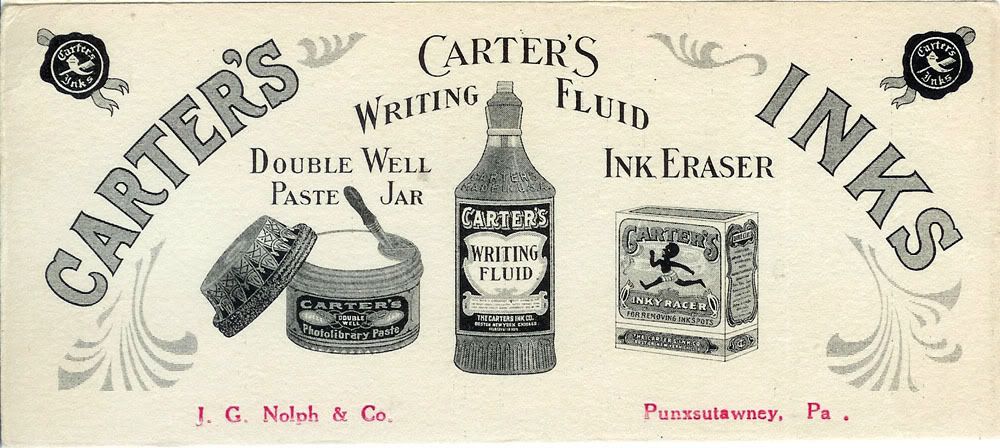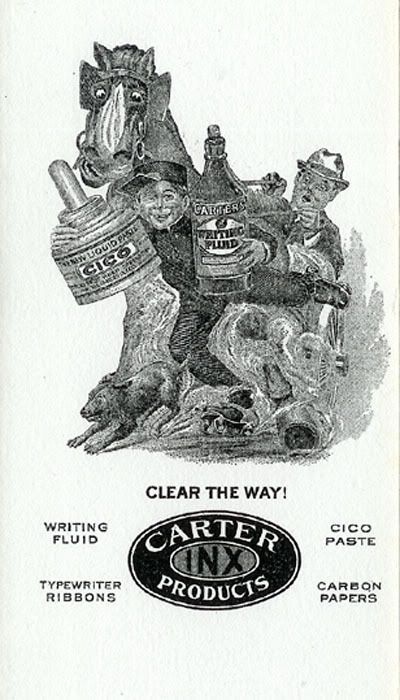 more to follow from other major pen manufacturers