Century Conklin Corona Crocker ink blotters
CENTURY
Century pens were first made in Janesville as early as 1890. Notice 16K nib and "double feed". Williamson also had a "double feed"…now how do you suppose they got this idea?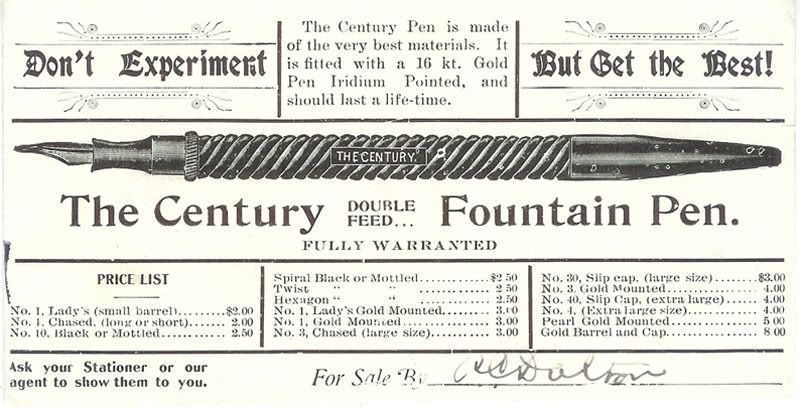 CONKLIN
Conklin vest pocket ink blotters, these date to the Endura period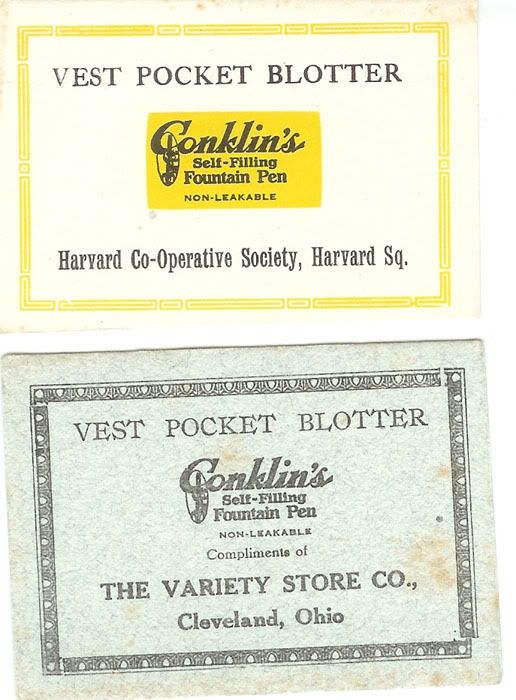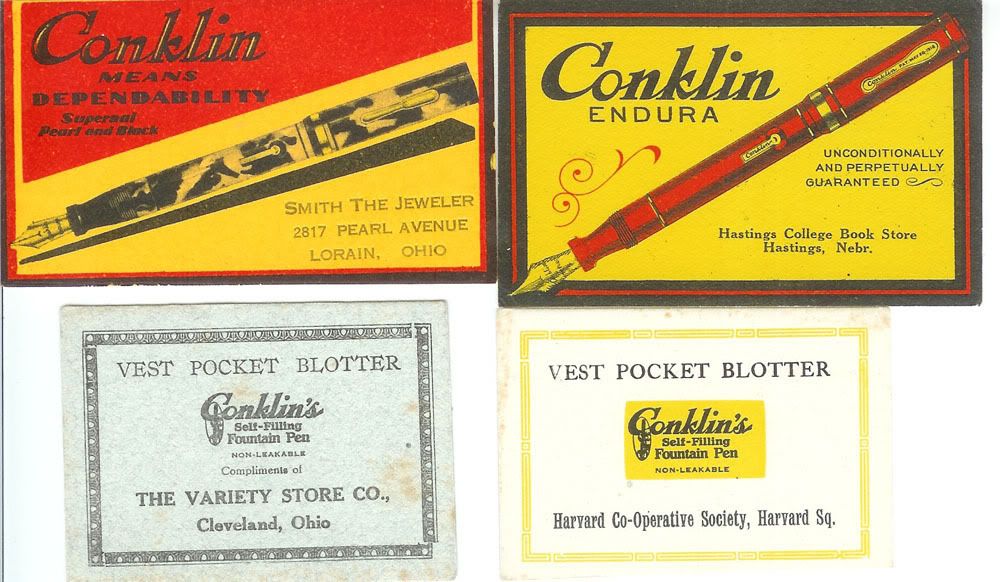 Earlier blotters from the 1920's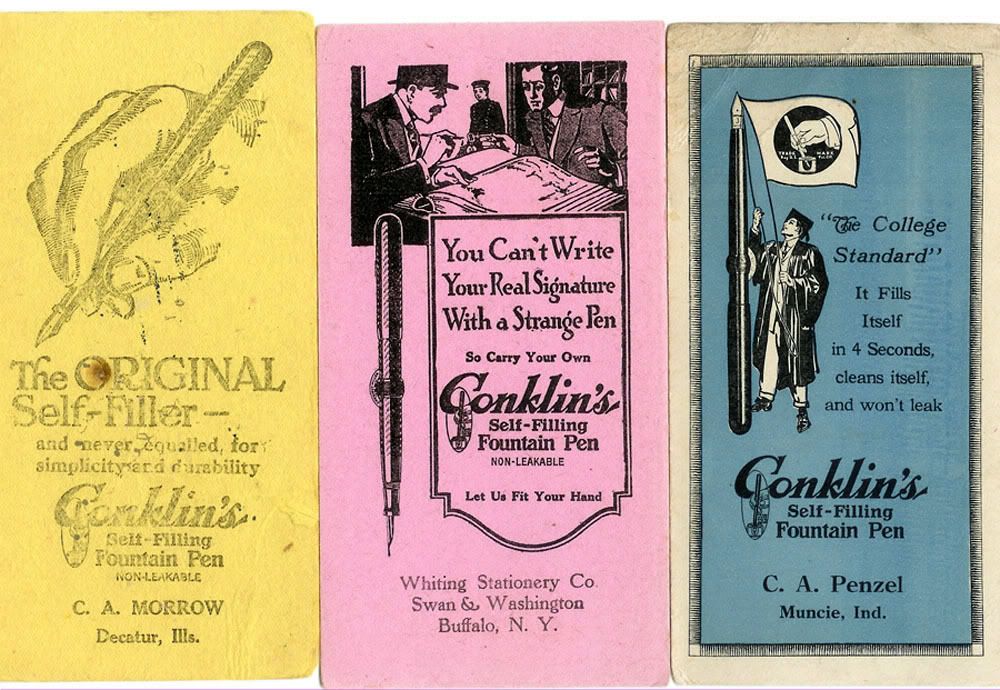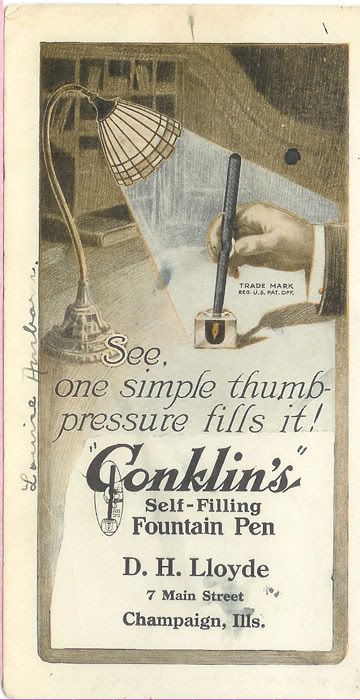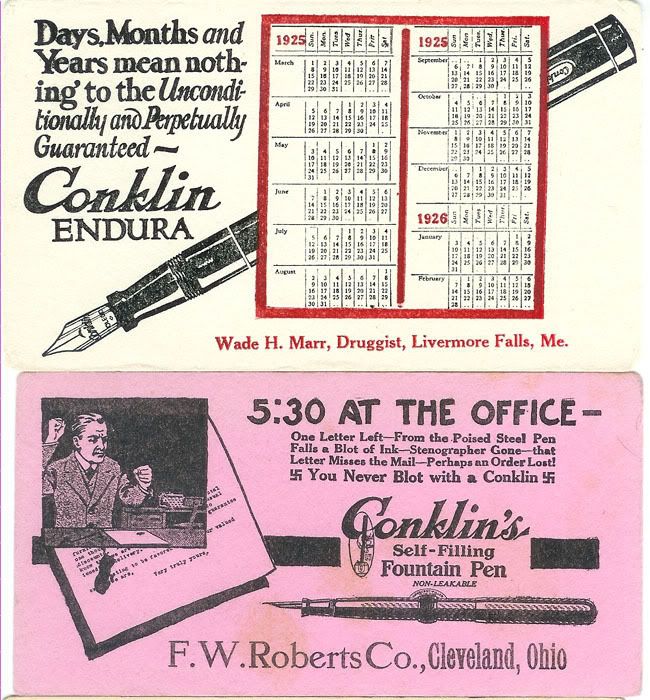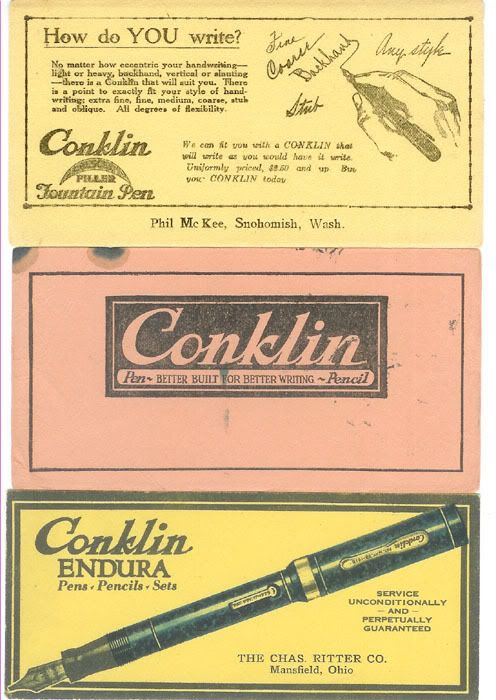 Early Conklin post card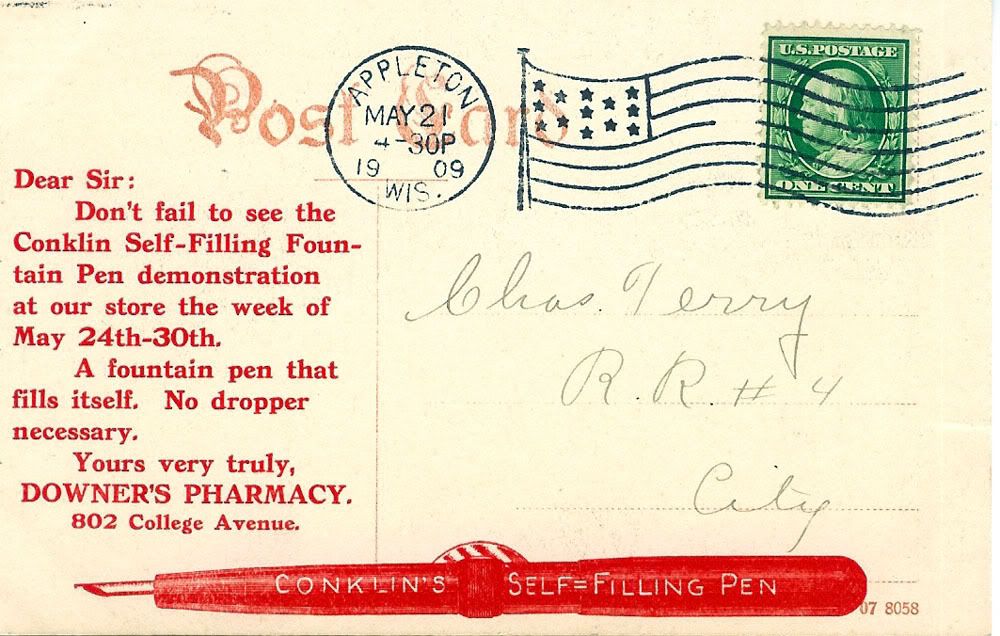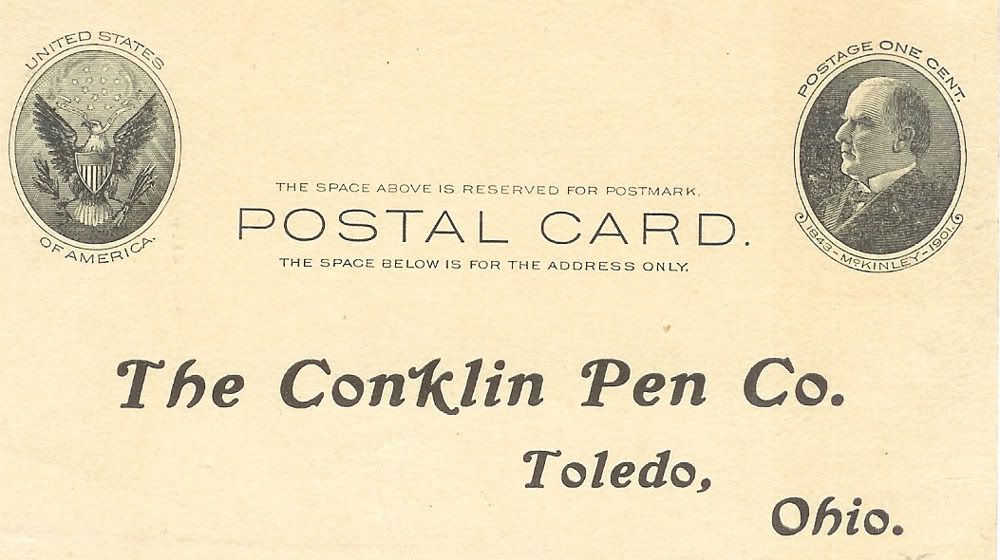 CORONA
:: a remarkable pen and inventor of the twist cam operated filler. I was fortunate to find a few of these pens, one a desk pen and holder in-the-box!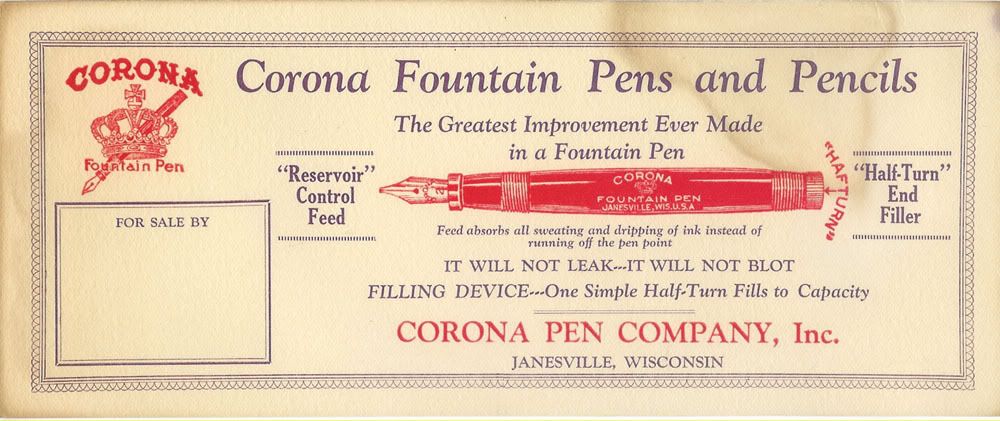 CROCKER
:: fountain pen blotters – hard to find, only have these two