Parker DUOFOLD monoplane over Seattle 1928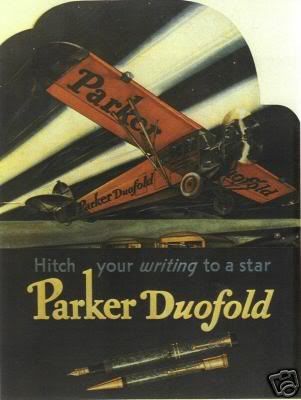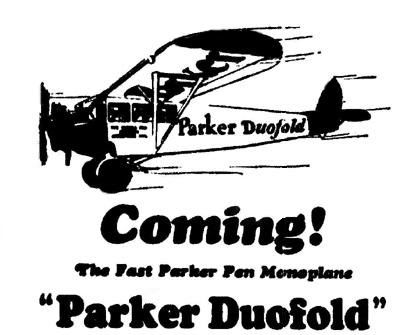 newspaper ad in advance of Parker Duofold aircraft visit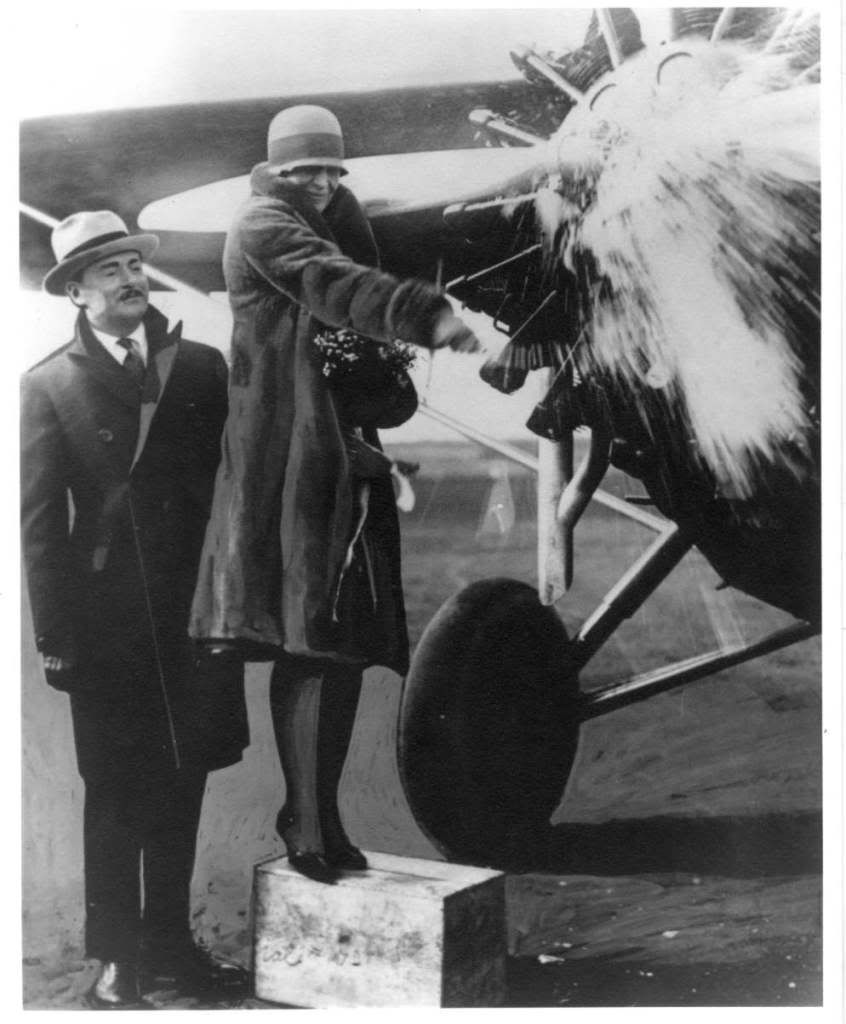 The new Parker Duofold Monoplane was christened in Chicago in Dec.,
1928 by Amelia Earhart and Kenneth Parker. With a 410 h.p Wasp rotary engine able to climb to 19,500 feet, easily climb over mountains and powerful enough for cross country trips. The giant Fairchild then took off for the "Dixie Tour". This was a journey to visit Parker dealers in all the Southern states as part of a publicity tour. Carl Priest would notify dealers when they would arrive and the dealers would give ride tickets to lucky
customers.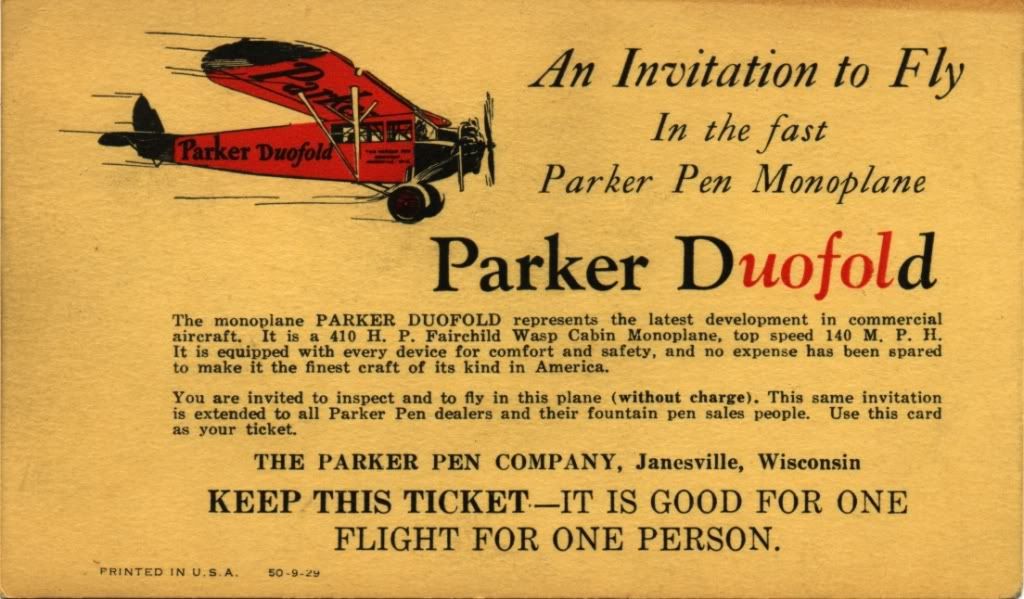 It's 1928, the giant Duofold Fairchild Monoplane is approaching Seattle loaded with boxes of Duofold pens.....

Carl Priest was the Sales Manager for the Seattle-Portland area and he
was now flying to his Northwest sales territory with experienced Parker corporate Pilot LaParle.


In the aircraft cabin were four wicker seats, each loaded with a
delivery of large cartons of Duofold pens. Carl Priest was likely sitting in the first seat behind and to the right of Pilot LaParle.


As they were approaching Seattle the Duofold hit some rough air,
boiling turbulence than can seriously damage light aircraft. They hit a violent air pocket and the heavy cases of pens went flying around in the cabin. One of them bounced of the head of Pilot LaParle knocking him almost unconscious to the point he was not able to control the plane.
Priest was about to start saying his prayers...he leaned forward and grabbed the control stick. LaParle is sitting in a single seat up front, there
is no co-pilot seat. I can see it happening, Priest is screaming for
LaParle to wake up, the plane is bouncing out of control. Priest knew that the new Duofold made with the amazing Permanite unbreakable barrels would survive better than he and LaParle, which was no small comfort to this dedicated Parker employee.


Finally LaParle regains his senses, takes control from the icy grip of
the ashen Mr. Priest and safely lands at the airport.

It is not known if this venture discouraged Carl Priest from other
flights, but within the first year of the Duofold's publicity flights, over 2,000 
customers were given the thrill of their life with a ride in this amazing Monoplane.


Carl Priest was personally hired by George S. Parker when he was a
young man of about 18 years of age. He continued as a loyal employee of Parker Pen Co and eventually became Corporate Vice-President and sat on the Corporate Board.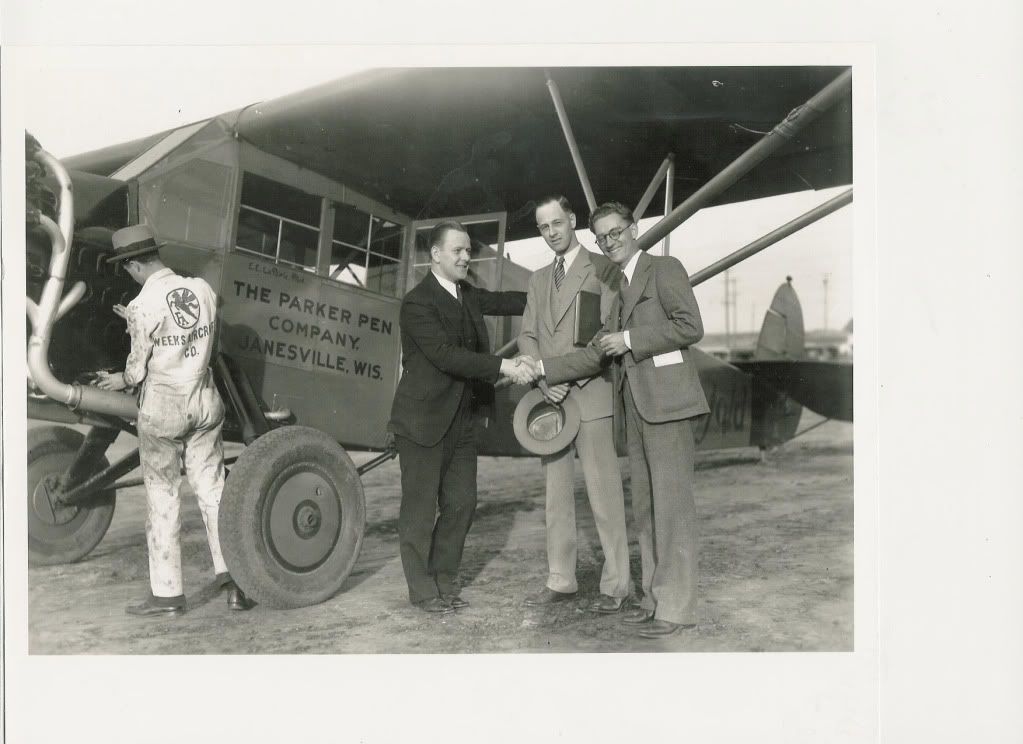 Here is Pilot LaParle shaking hands with some happy customers after
a safe landing.
Here are recent images of an actual 1928-period Fairchild FC2. This model is located at the Air Museum in OshKosh, WI at the EAA (Experimental Aircraft Association). The only Fairchild FC2 in flying condition is owned by an acquaintance I met at a DC Pen Show a few years ago. He asked me if I could provide a pen to "match his airplane."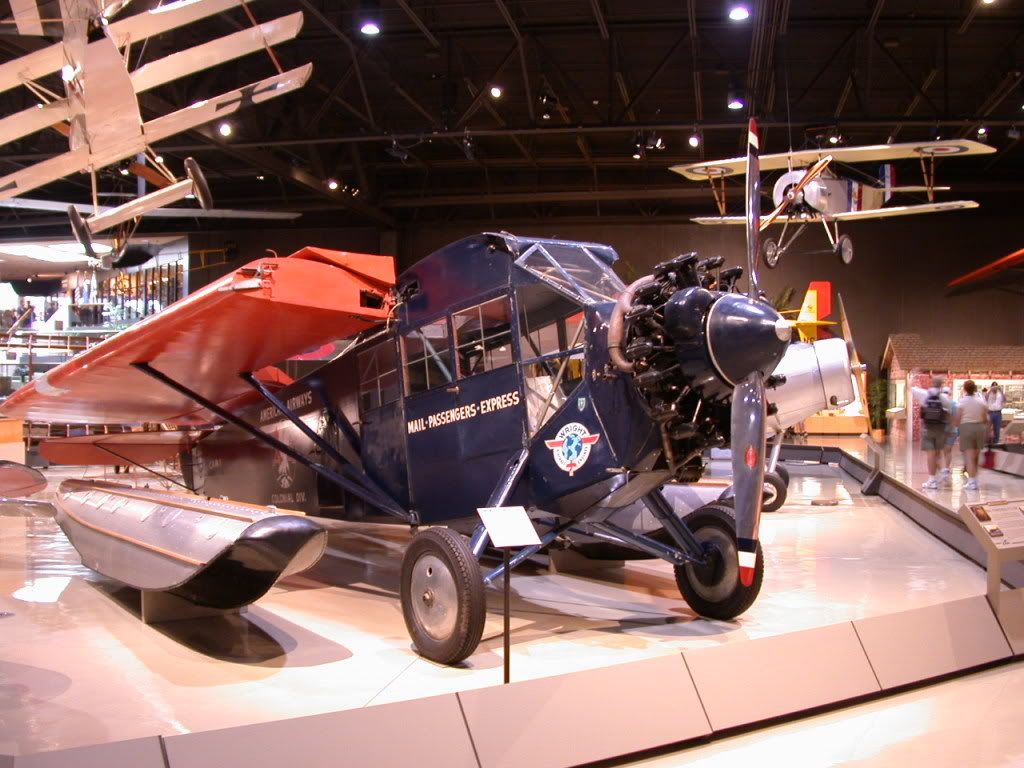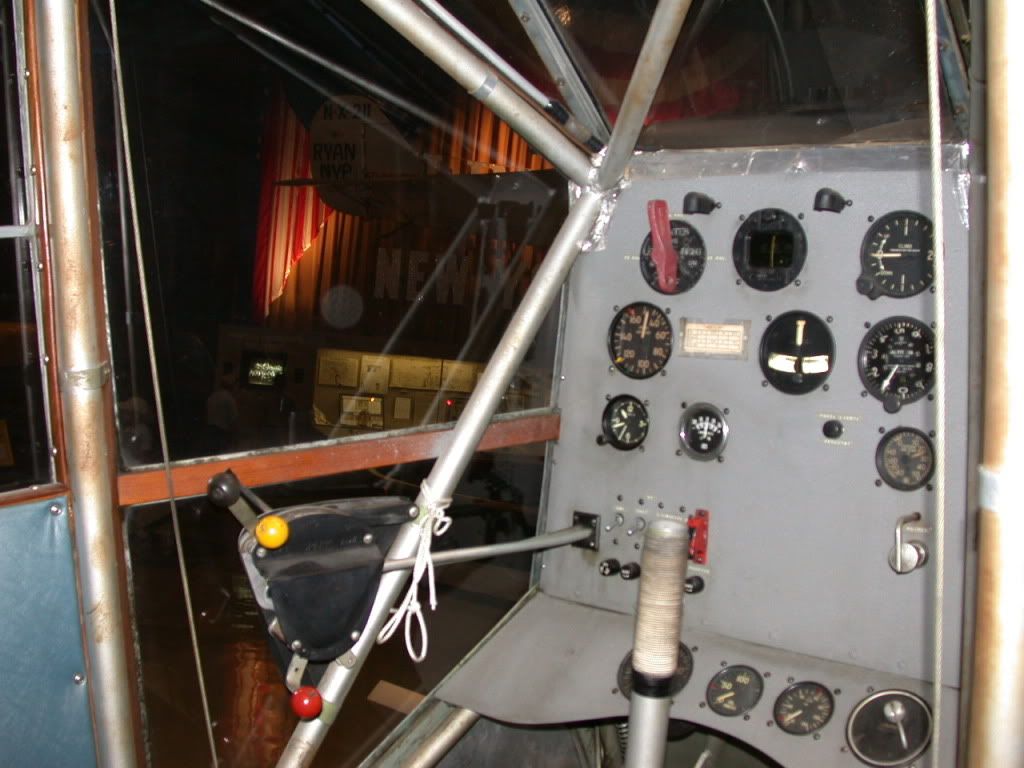 Original cockpit interior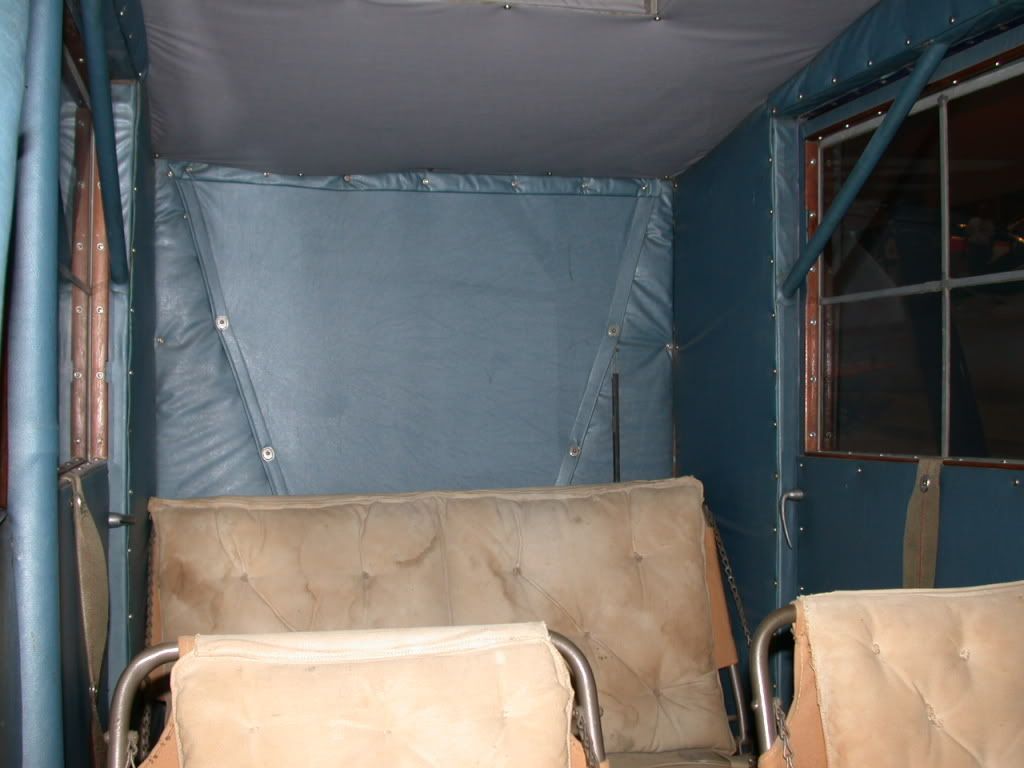 © 2009 Len Provisor