WAHL :: WATERMAN :: WILLIAMSON
I suppose there are other Boston Safety or other very early Wahl ink blotters but I have not found any yet. If anyone has early examples of these I would appreciate a good hi-res image for my collection files.
WAHL ink blotters
One of the earlier Wahl pen and pencil blotters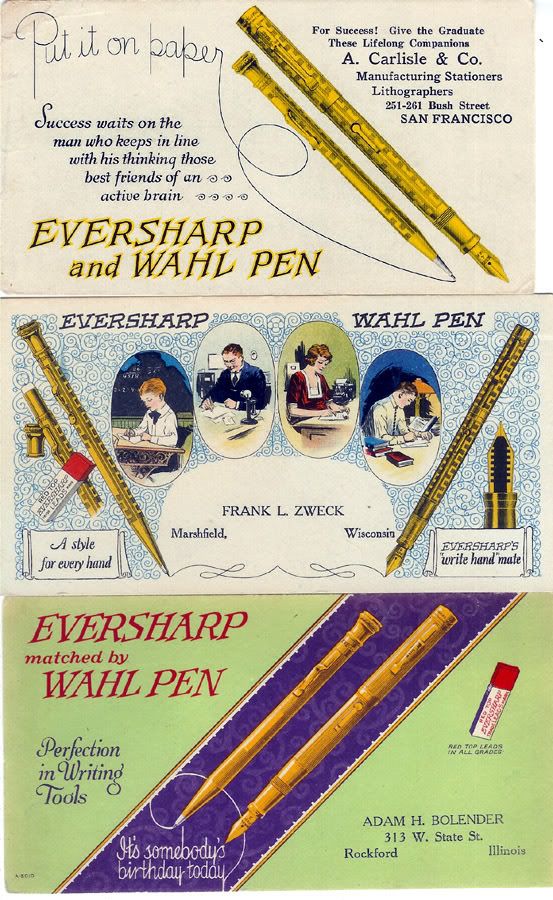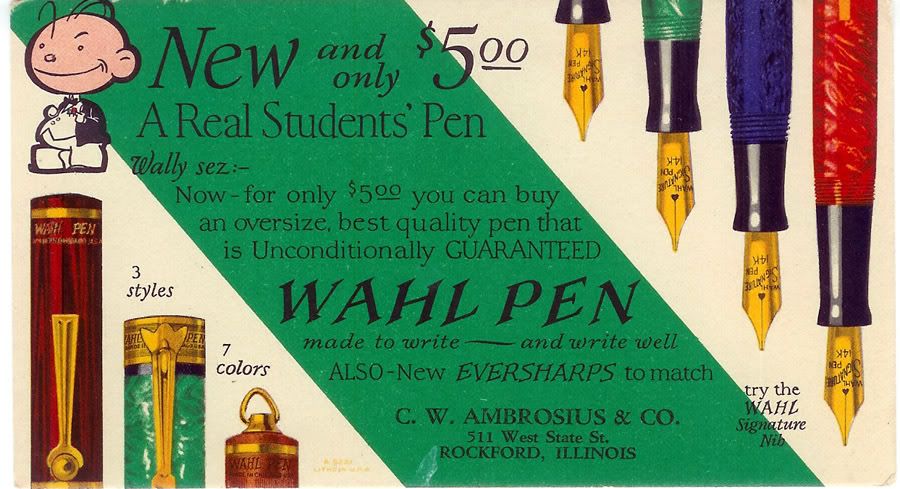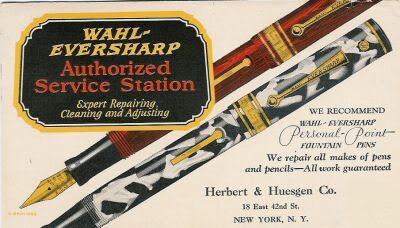 WATERMAN early catalog, trade cards and ink blotters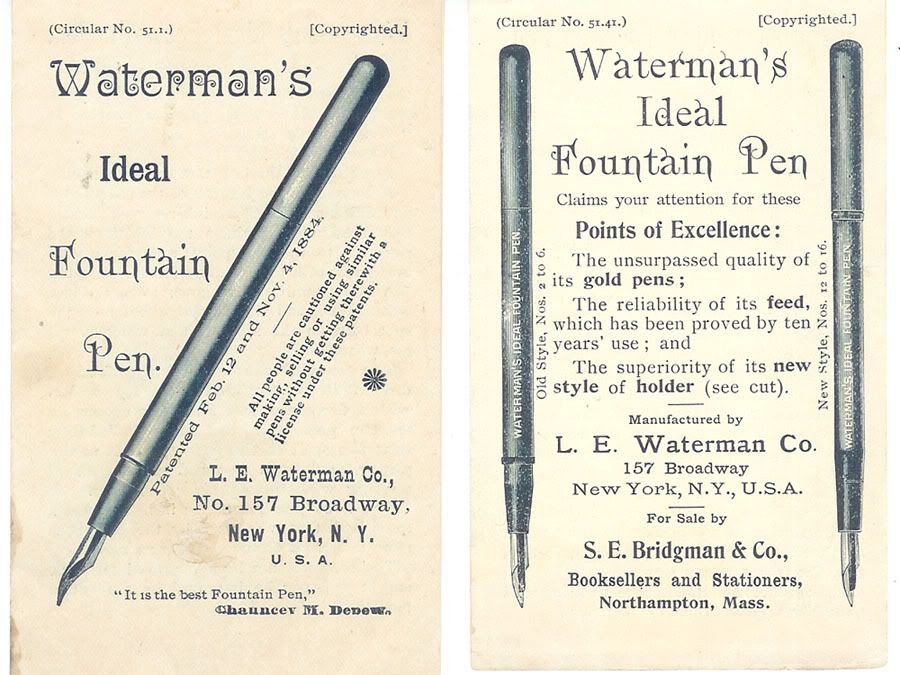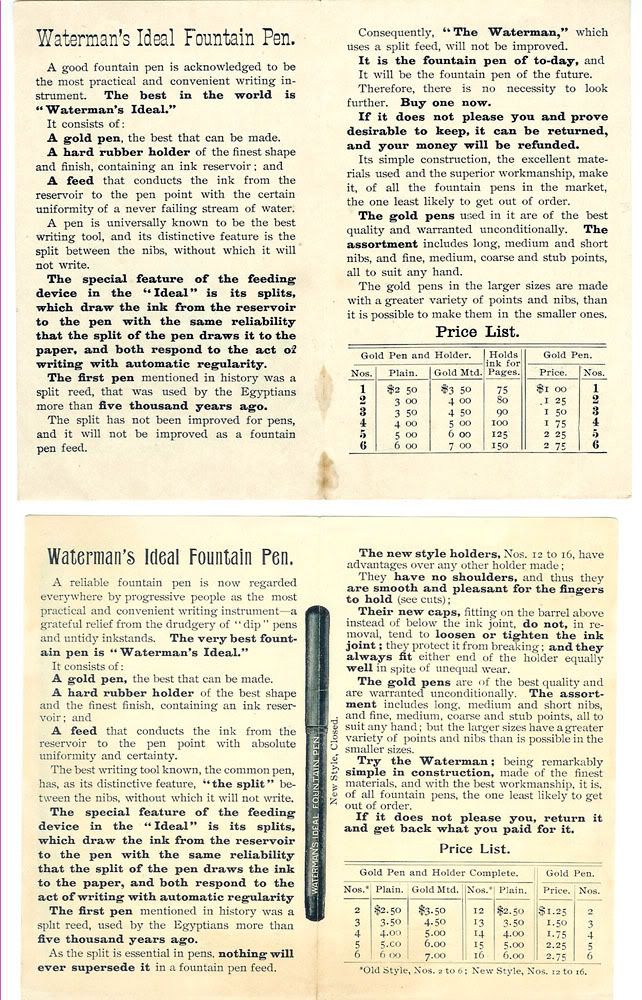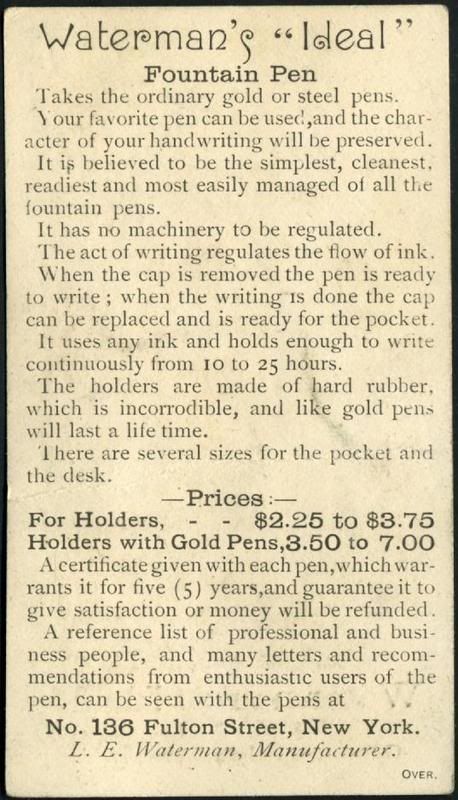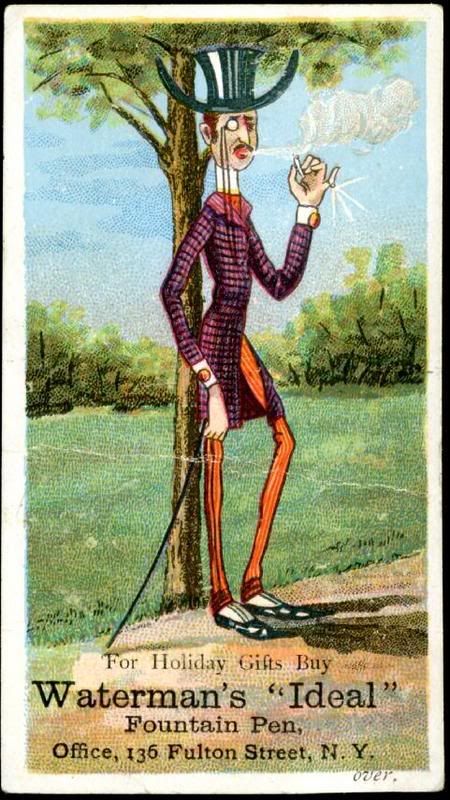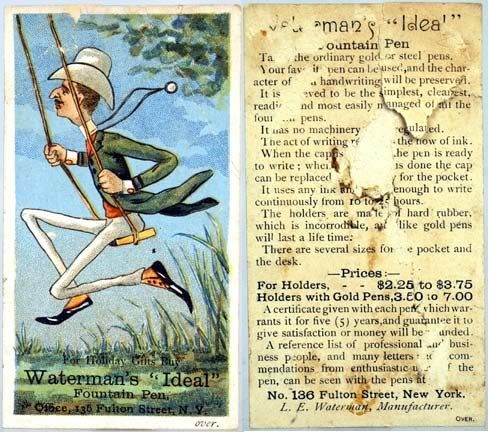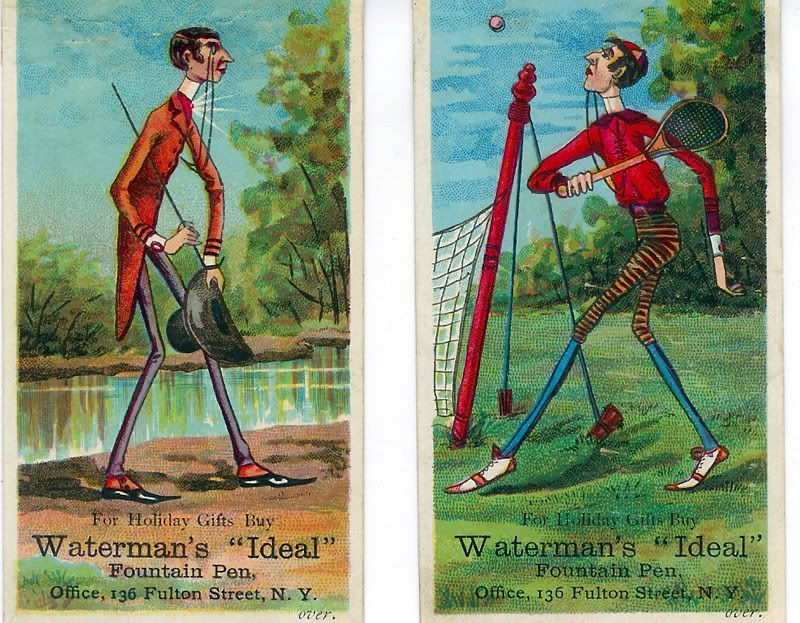 The simple invention of the Clip Cap was heavily advertised for the purpose of educating the public that their fountain pen can now be taken off the desk and put in the pocket to travel with them. Notice the advertising has emphasis on travel, outdoors and the convenience of use other than at a desk.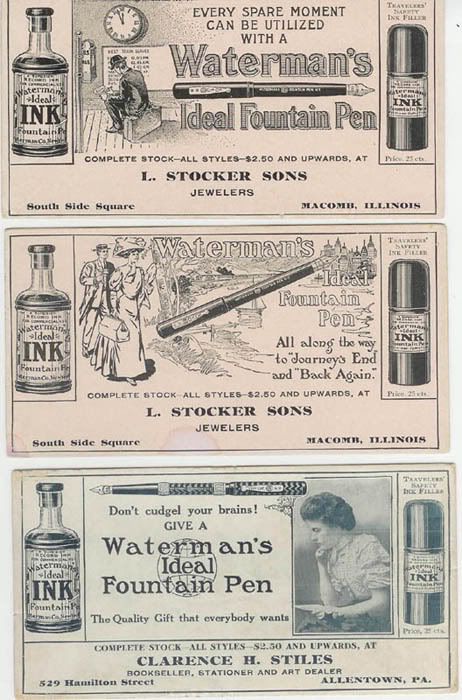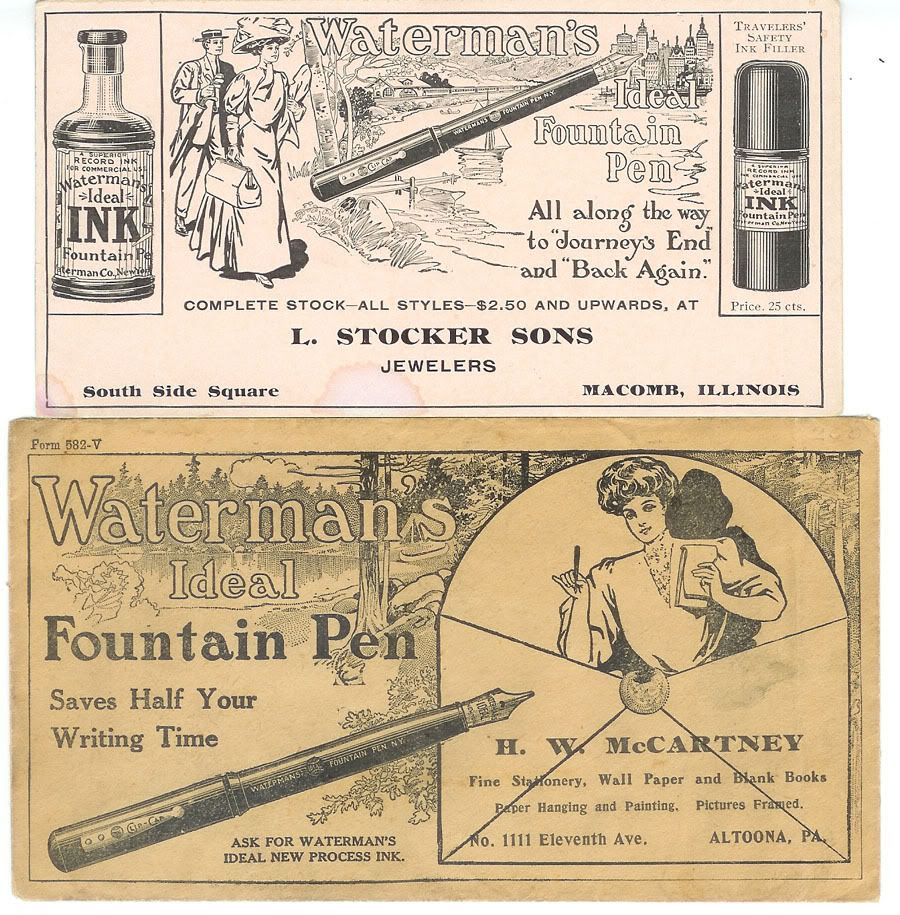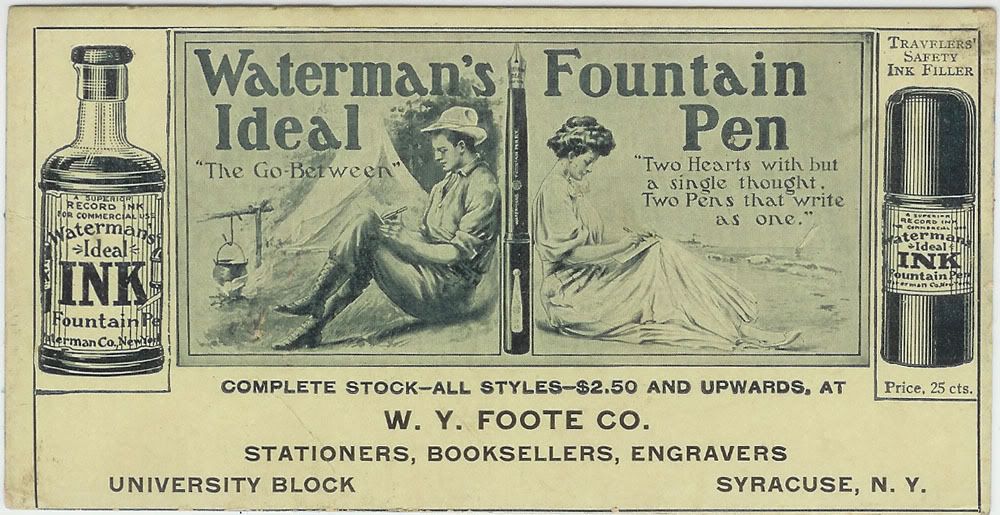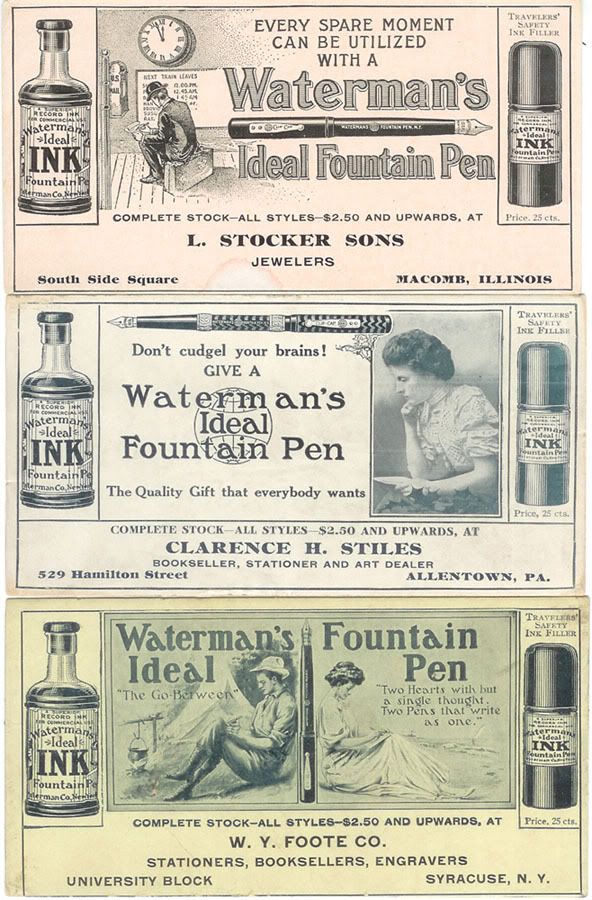 A clever use of the ink blotter as a pocket calendar…practical, useful never throw away and the Waterman name is seen every time the pen is used. Waterman used annual school year calendars for many years.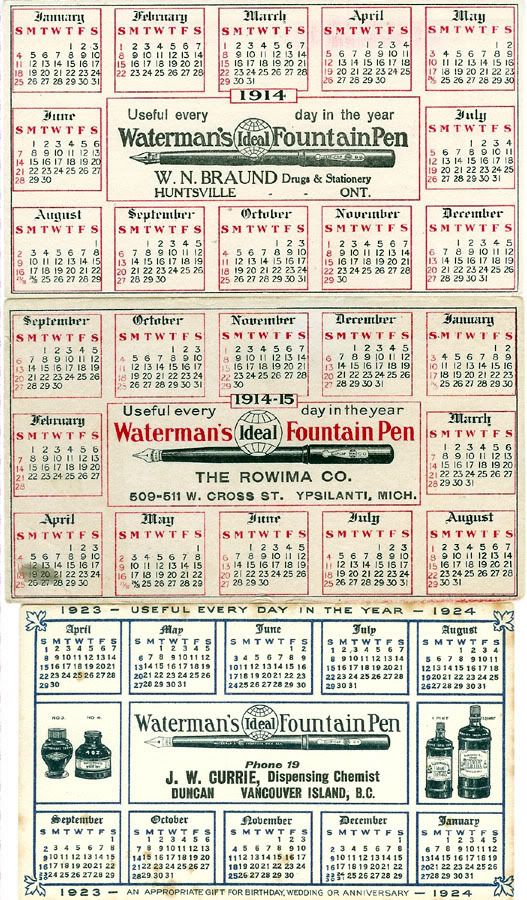 WILLIMASON
the other Janesville pen company. One of their few ink blotters and the personal business card carried by the owners. I believe it was in 1908 or 1910 there were several pen manufacturers listed in the Janesville phone directory, other than the Parker Pen Company.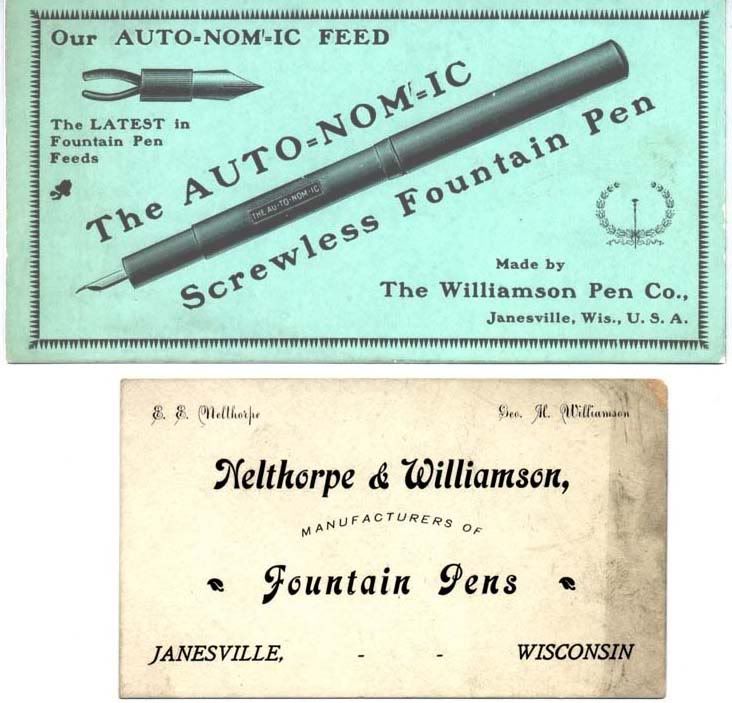 this concludes my alphabetical presentation of my fountain pen and ink manufacturer blotters and some of my post card ephemera collection. I have so much more pen and ink or otherwise interesting blotters, post cards and paper ephemera which, if you would like to see more, I will post them from time to time, in no particular order as I am able to scan and post.
Thanks for your interest and I encourage anyone else with interesting ink blotters or post cards to also post their images so we can share.