Pretty Ladies advertising ink blotters
The obvious purpose of advertising ink blotters, actually….any advertising, was to capture the attention of the reader. An even more important objective was"repeat" advertising, that is, get the reader to view the advertising as many times as possible. Give it the longest life or use as possible thus to increase the value of the product or print media.
Ink blotters were not a one-time use item. An ink blotter could literally last as a usable product for many years. Ink blotters literally never wear out.
Besides informative information espousing the value of a product or service, advertisers soon realized…put a pretty lady on the ink blotter and it will be kept forever.
Here are a sampling of some of my pretty lady ink blotters, from earliest renderings to modern times. And note, the earliest examples are quite modest….no skin is ever shown. As time progressed famous illustrators of the 20's and 30's produced magnificent portraits and graphics, often used on the covers of the most popular magazines of the day.


From the 1920's "Flapper" period, short skirts, nylons tied at the knees, women smoked cigarettes in public and they….drove cars!!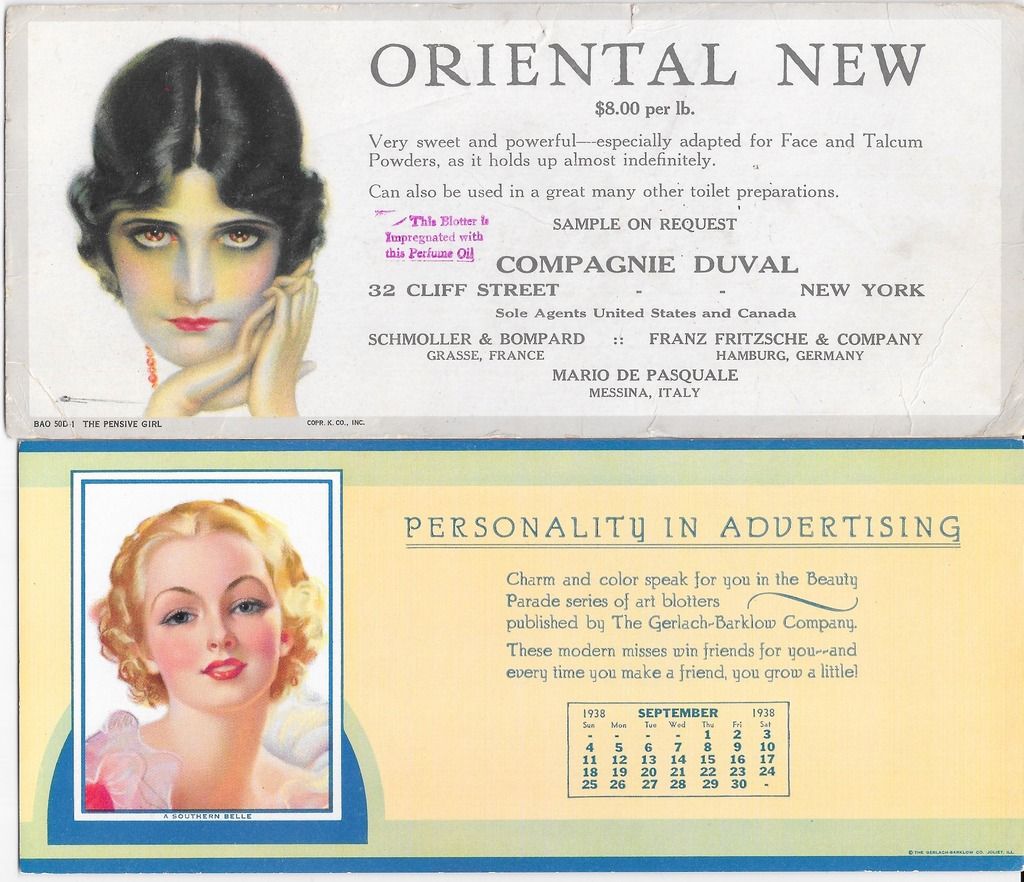 Maybe you recognize this art style. The artist is C. Coles Phillips who also created a few Sheaffer advertisements




My favorite art illustrator of the times is Rolf Armstrong.




This Rolf Armstrong illustration on ink blotter has also been used on a Wall desk fountain pen holder. Article to follow, shortly.

Taken from a 1930's wall calendar, the ink blotter has same graphics.

The name of the art is called…"Hello everybody" or sometimes known as, "torn stockings", considered very racy at the time. See the very subtle "run" in each leg of the nylons.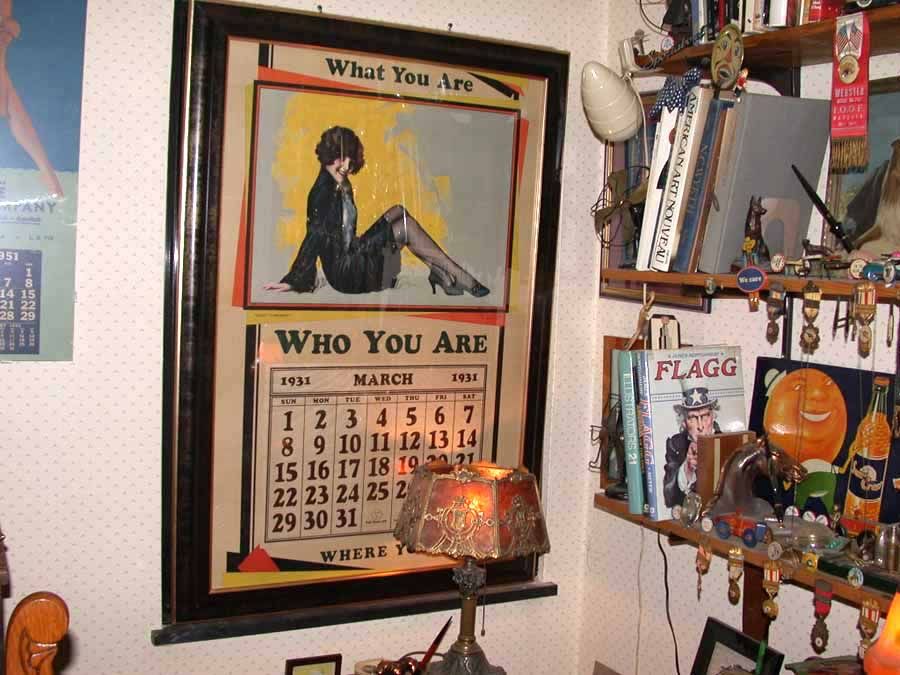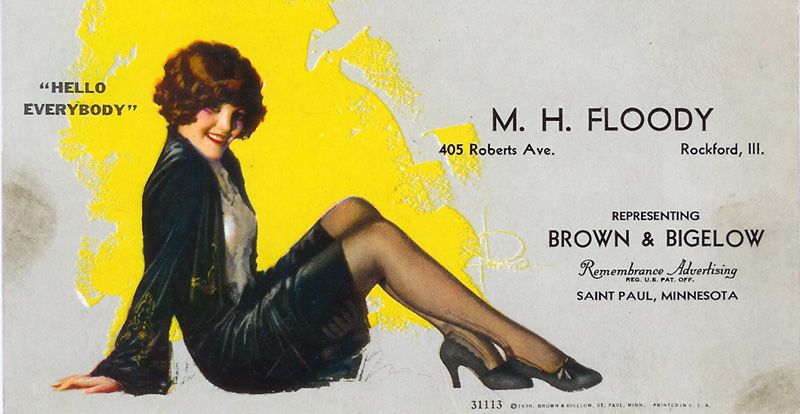 Eventually, as time progressed modern artists were given license and the public accepted more provocative illustrations.


© 2017 Len Provisor