Great meeting today, more lovely modern and vintage pens than you can shake a stick at. Many from our departed friend's estate and about several thousand more to go. Roger Wooten and Paul Conterato went to the OH Pen Show which was very successful for them.
Some interesting pens from the meeting....
Saniti from Italy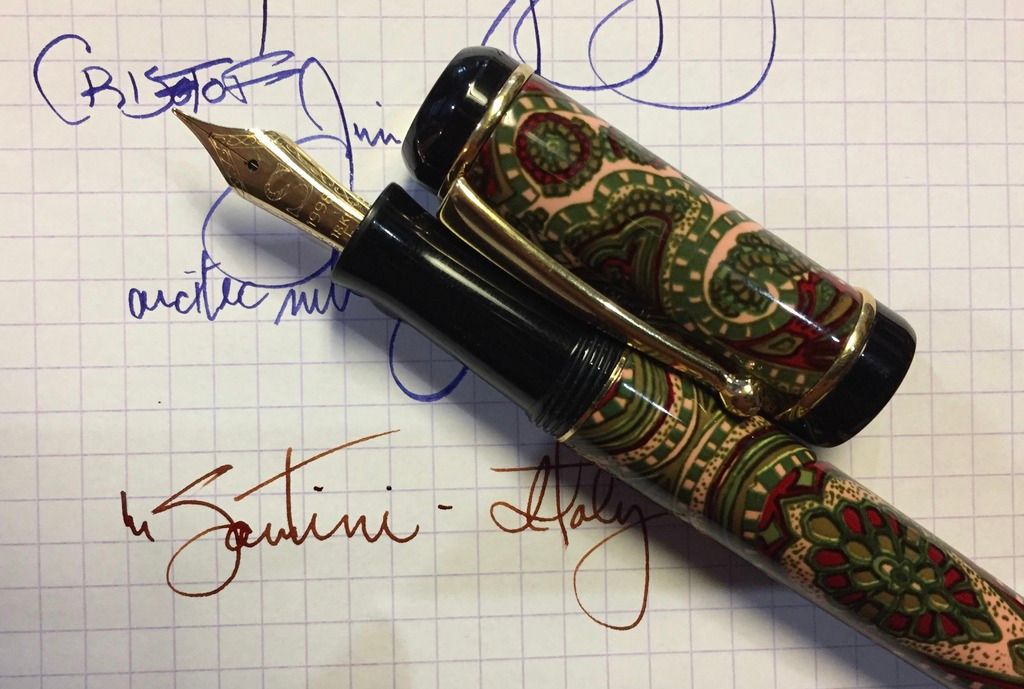 Franklin Cristoph with architect nib, kind of like a very fine stub...sweet.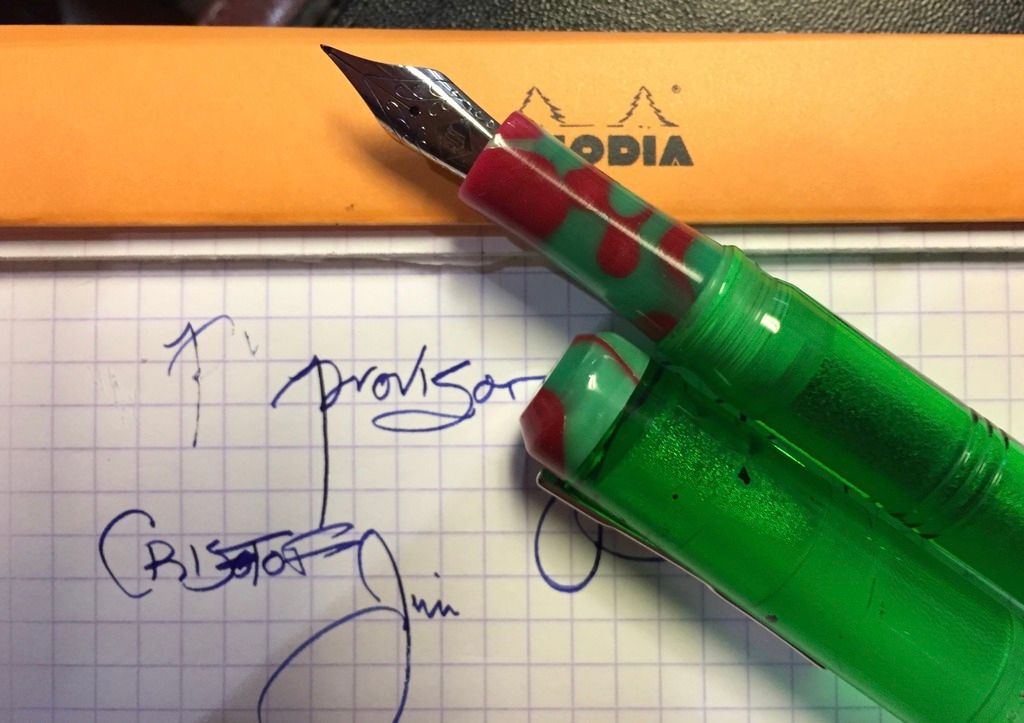 Conklin Nozacs. The two reds are 4M Word Gauge, the grey are the more rare 7M Word gauge.
more very nice and delicious Conklins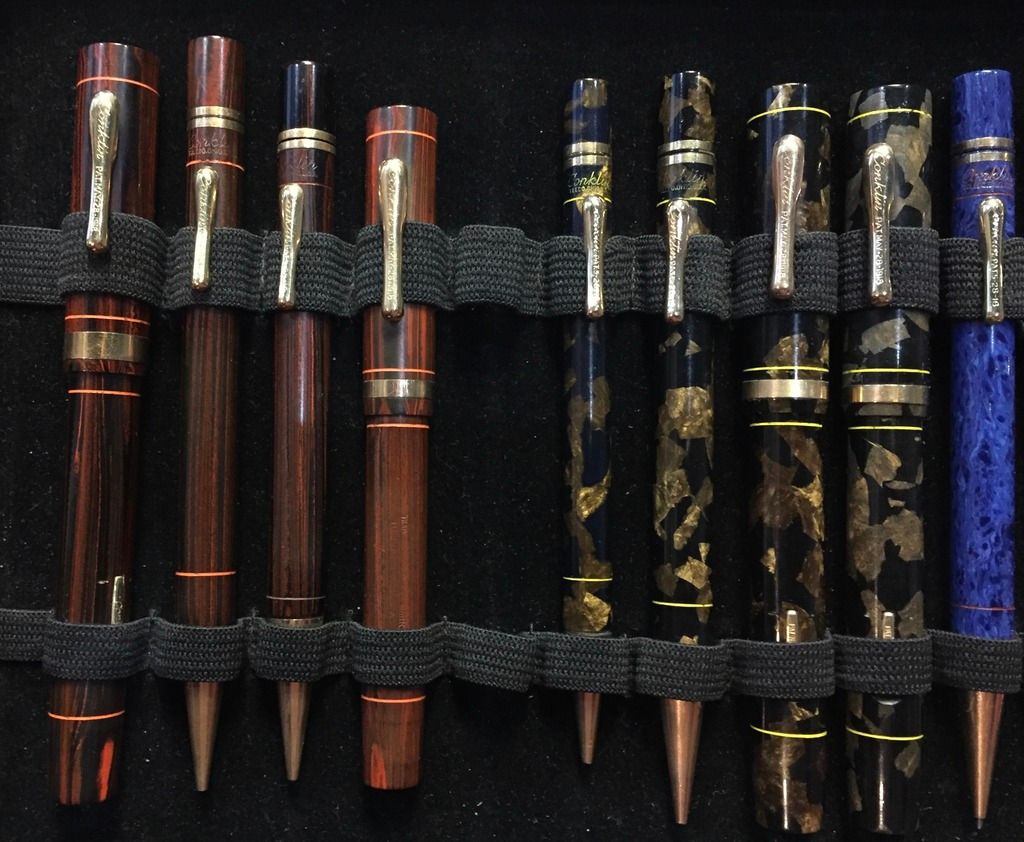 a new Montegrappa Ducale Grande, a huge He-Man size pen and amazingly very light for the size.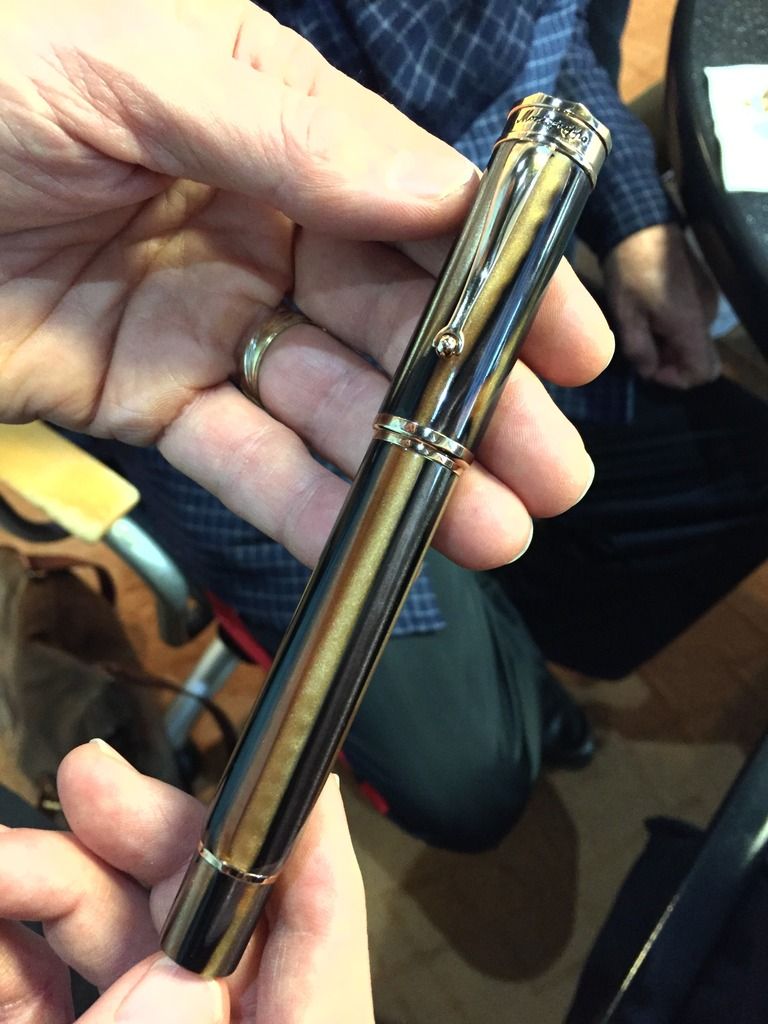 I love looking at pockets full of clips....can you tell what the pens are?
If you can tell from more than 6 feet away....you need to get a life !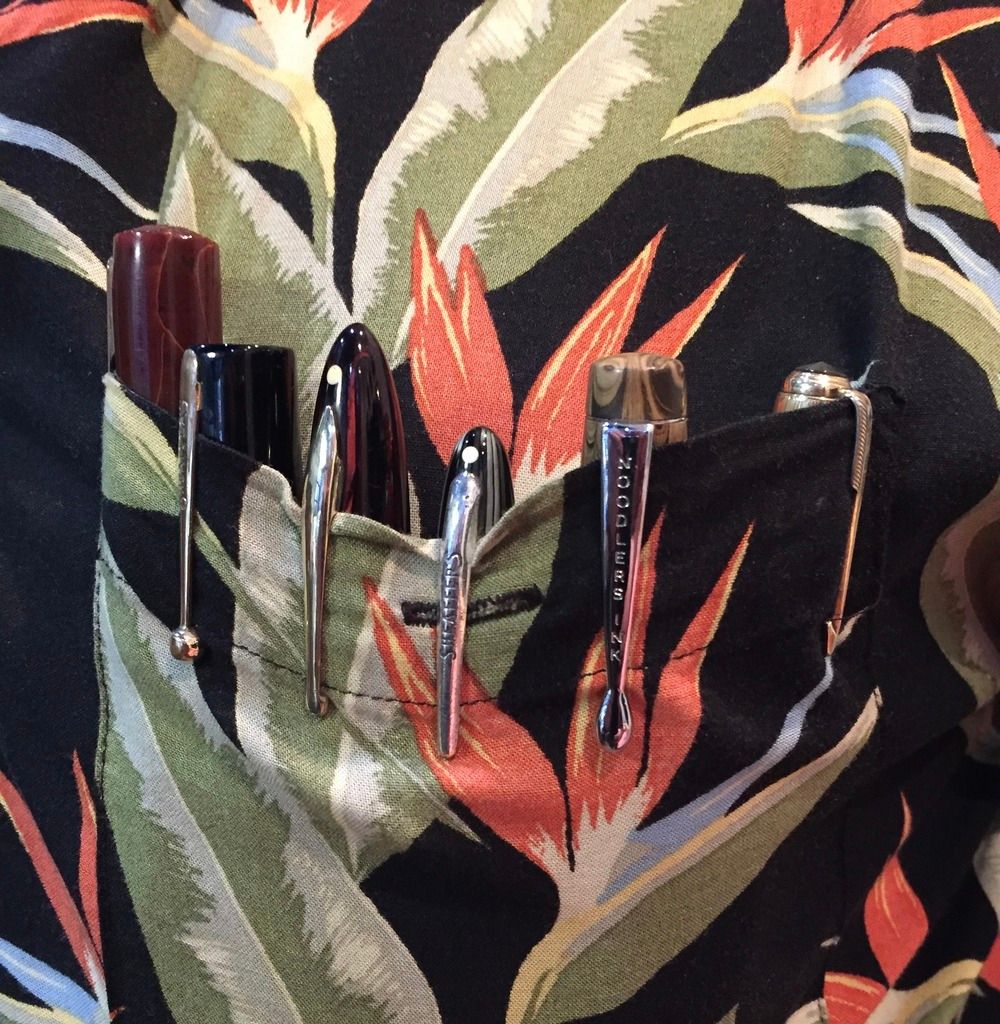 Fun meeting hosted by Jack Lynch who provides the best fresh coffee and monster muffins!!