According to the Jim's website, Sheaffer Crest with gold filled cap was introduced in 1937, supposedly the very first metal cap fountain pen. A nice idea... Parker, Wahl, and probably Waterman observed they have to add their own to keep up with the fashion of the day.
1937 was still Depression era so gold filled pens and or caps were really a luxury.
From Jim Mamoulide's PenHero article: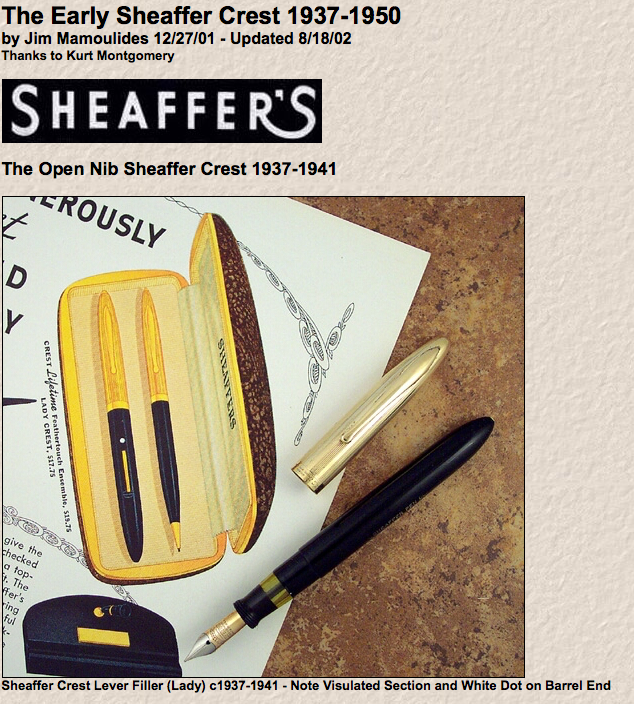 read this....
http://www.penhero.com/PenGallery/Sheaffer/SheafferCrestVintage.htm
Parker did not add a gold filled cap until 1940 with the Imperial Vacumatic, adding a solid 14K luxury to the mix also.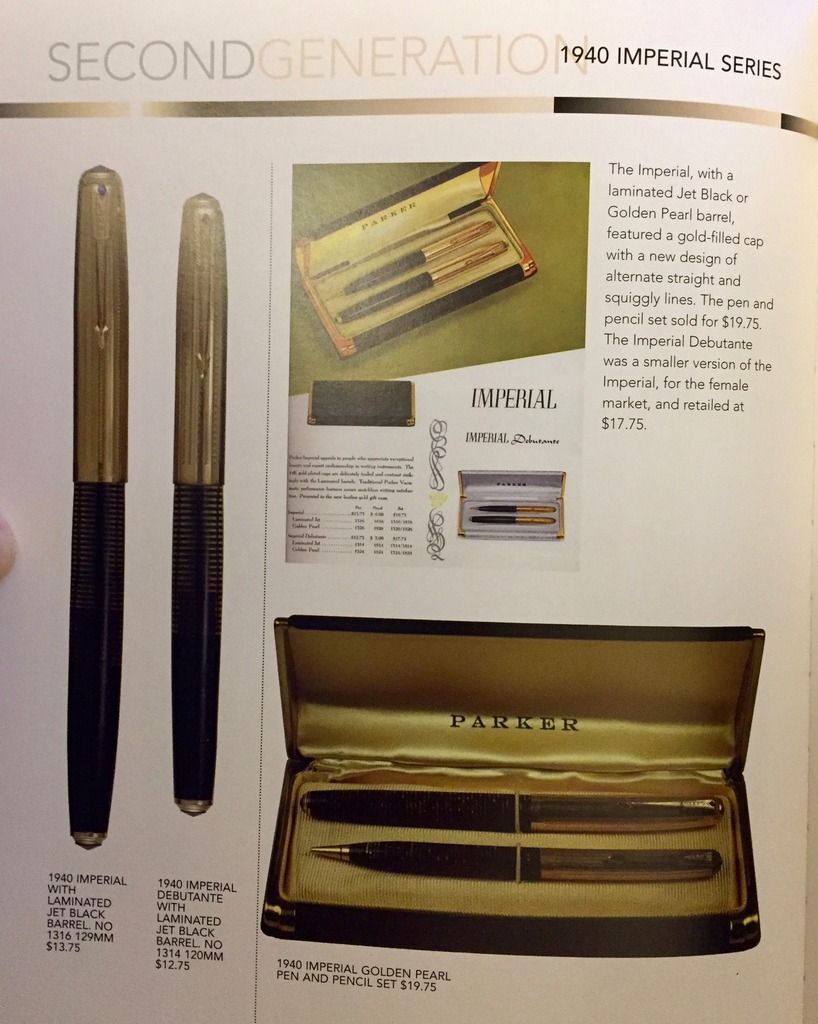 from David Shepherd's book
VACUMATIC
Coincidently, along with breather tube advancements to prevent high altitude leakage and new quick dry inks, Wahl stated in their 1944 $64 set advertising....."EVERSHARP self-blotting point requires no blotter"
.....well, not until I came along in 2000 to produce ink blotters again, just a reminder of days gone by that we still needed ithem as some pens were really wet writers. I didn't have a white dot or double checks on my blotters, but they really will last forever, guaranteed or your money back