Rob, a friend of mine, fellow pen club member, collector and most important a daily fountain pen user...his favorite and trusty Parker 61, recently had his employer's corporate key employee portraits loaded on their website.
Modest, unassuming and never without ink supply close by on his desk my friend put up this pose for the corporate website which most likely, his associates are quite familiar observing him at work digesting volumes of client data and at times, admiring his fountain pen of choice for the day.
His corporate portrait and modest credo....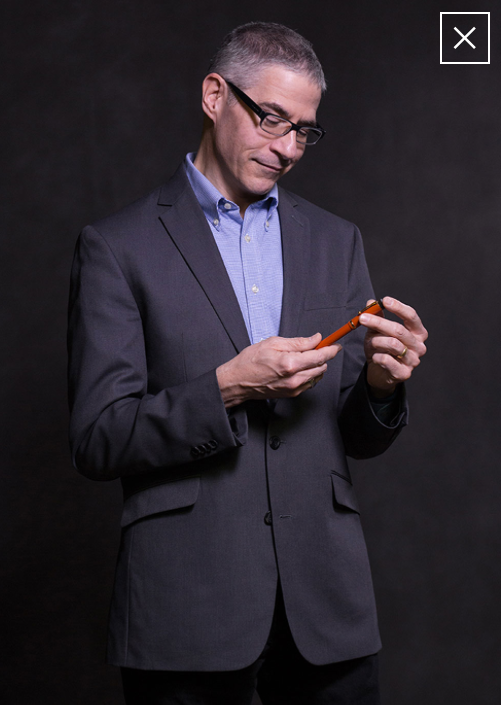 "Alas, poor Yorick, I knew him....he had no fountain pen"
no, excuse me, his actual commentary...
I collect and restore vintage fountain pens. Taking a fountain pen that hasnít been used for decades and bringing it back to life is a source of pride for me. Putting that pen to paper to write again for the first time always makes me wonder who wrote with it last and what those words were.
So here you have my friend Rob, my kind of pen pal guy.
In his hand...1923 Parker Duofold RHR with Golden Girdle cap band