A friend of mine in France recently sent me images of his vintage Waterman ink blotter collection, some which showed the Waterman X'Pen. This was a retro-engineered improvement of the Parker 61.
The following historical information is from Ricahrdspens.com
The U.S.A.-based L. E. Waterman company had ceased manufacture in 1954, relying on English and French subsidiaries for its products. By 1956 Waterman was in its death throes, but the company saw in the 61 an opportunity to revitalize itself. Waterman engineers immediately began work on a capillary pen. By discarding Parkerís design requirement that the exterior of the pen not be exposed directly to ink in the bottle, they came up with a design that was internally much less complicated than Parkerís.
image from richards pens.com
Vintage Waterman X'Pen ink blotters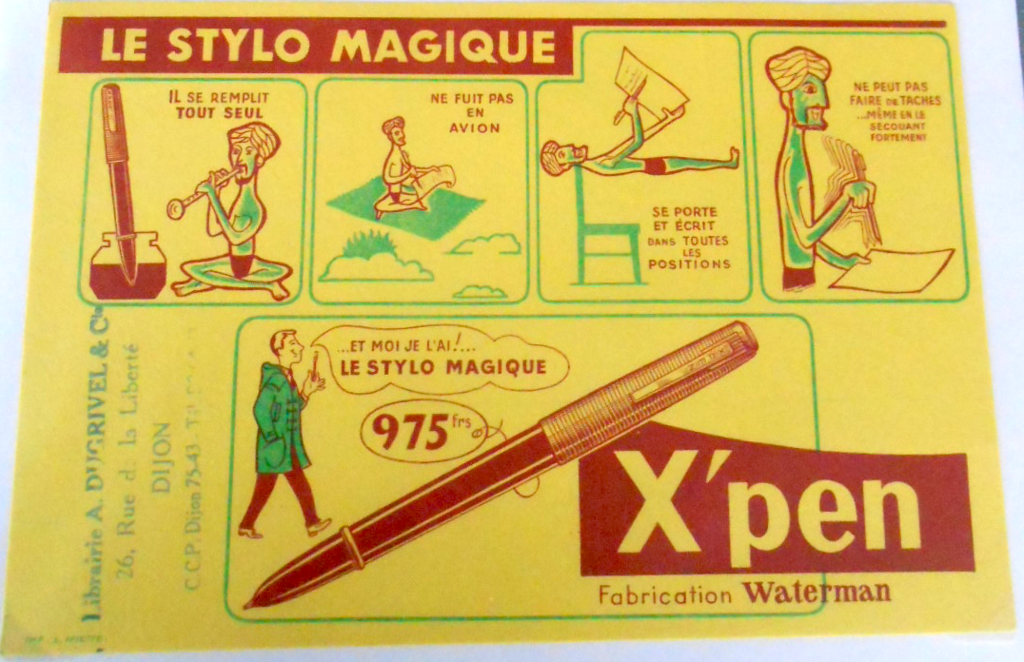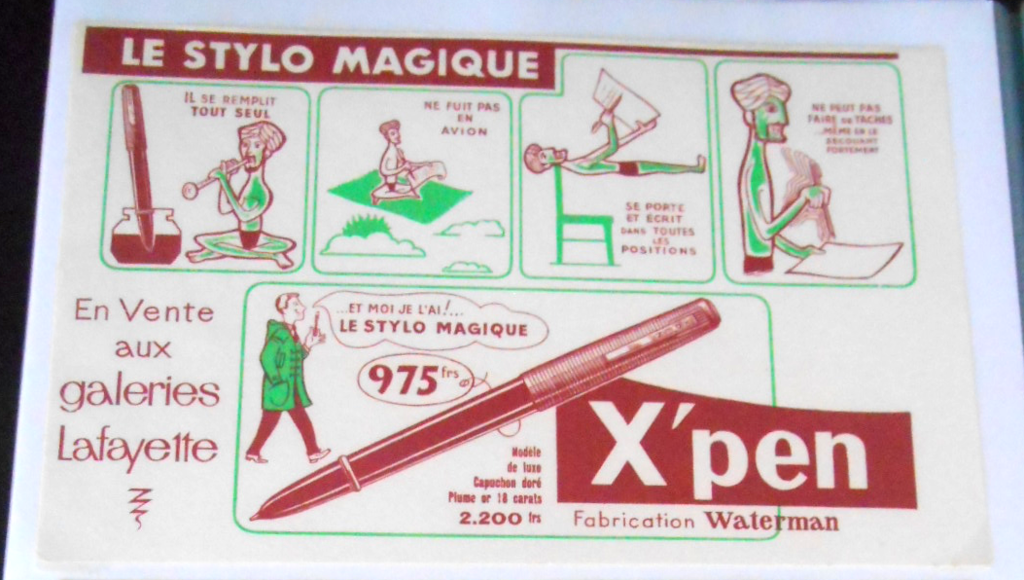 Which just goes to prove, one can always build a better mouse trap
Richardspens.com link to article