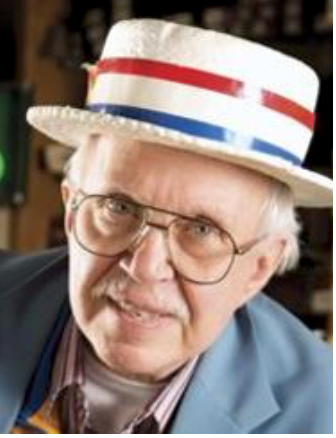 Not sure exactly what year I met Jack but it was in the late 90's when I started going to the OH Pen Shows. He came up to my table, made a purchase and gave me a check. I asked for an ID and he politely laughed, as one can politely laugh when they have a right to politely laugh. I was new to the OH Pen Show, did not know him but he was considered an "old timer". He said to me "point to anyone in the room and they will vouch for me." 'Nuf said, that was good enough for me.
We became friends, we met every year at the show, always went to lunch or dinner, he shared remarkable stories about everything, some were tearful and heart wrenching which he said he never shared with anyone before. Maybe just because we had bond we shared emotions and I literally hung on his every word. Jack Price was a remarkable guy. May he rest in peace and may his family find comfort in knowing he has friends world wide that enjoyed his company and gave him the respect he deserved.
The following is from his obituary.
Jack Price, originally Mervin J. Pribil, was born in Cleveland, Ohio on December 13, 1936 to Joseph H. Pribil and Dorothy Fishman Pribil (both deceased). Jack had his Bar Mitzvah in 1949, and graduated from Heights High School in 1955, afterwards attending Ohio State University and serving his country in the US Army Reserves.
Jack settled in Columbus, Ohio, and became a successful entrepreneur. Throughout his career, he owned a vinyl record store, a record supply business, an antique shop, taught driving, and eventually established Vintage Fountain Pens in Clintonville, where he sold and repaired antique pens, cameras, and other collectibles.
Always perceptive of the market, Jack later transitioned much of his business to online sales and was one of the first to run a successful eBay business. Additionally, he was a Founding Member of the Ohio Pen Show, and founded the Ohio Camera Collectors Society. Little made Jack happier than his work, and he faithfully ran his business and went into work even up to the last day of his life.