Chicago Pen Club member Jack Lynch demonstrated the method of gold plating metal parts. 
Jack is a tinker.  He was impressed with the process and decided to give it a try.  His training involved….buy the chemicals and materials, read the instructions and insert plug. 
More amazing is that his wife actually gave him permission to do this in their home.   It worked. 
Gold plating is complex sequence of chemicals used, but once understood, the process is simple and a plating is accomplished quickly.
In brief, three liquid chemicals in a series of jars, each with a electrode hook up from a power source to activate the chemical process.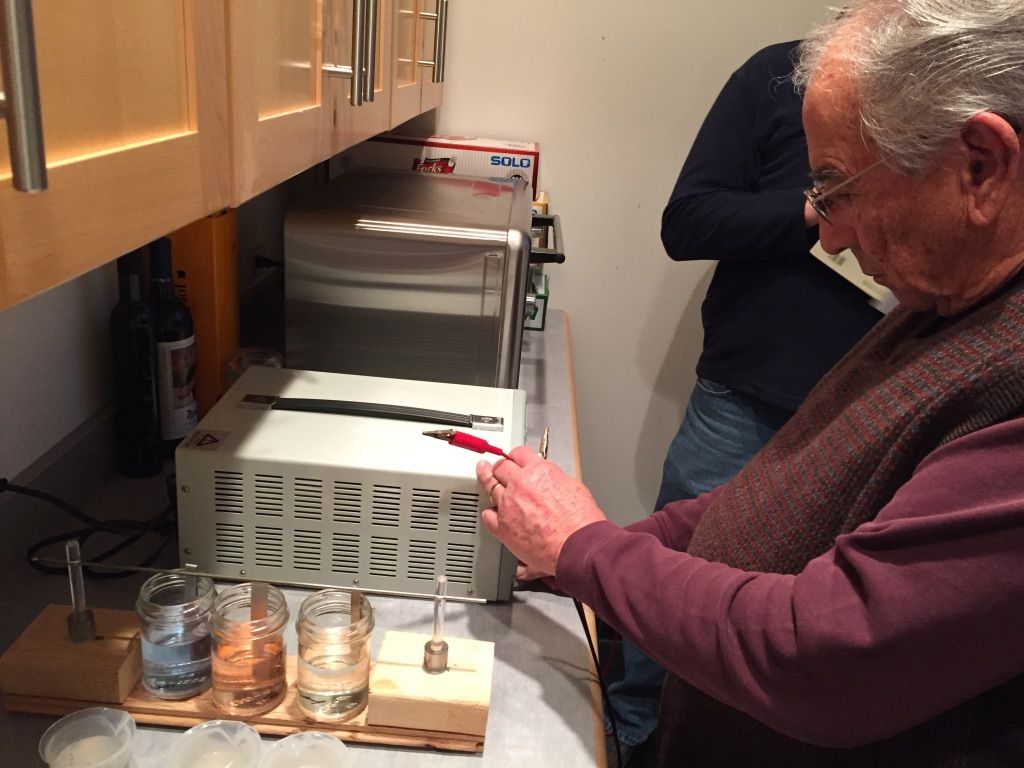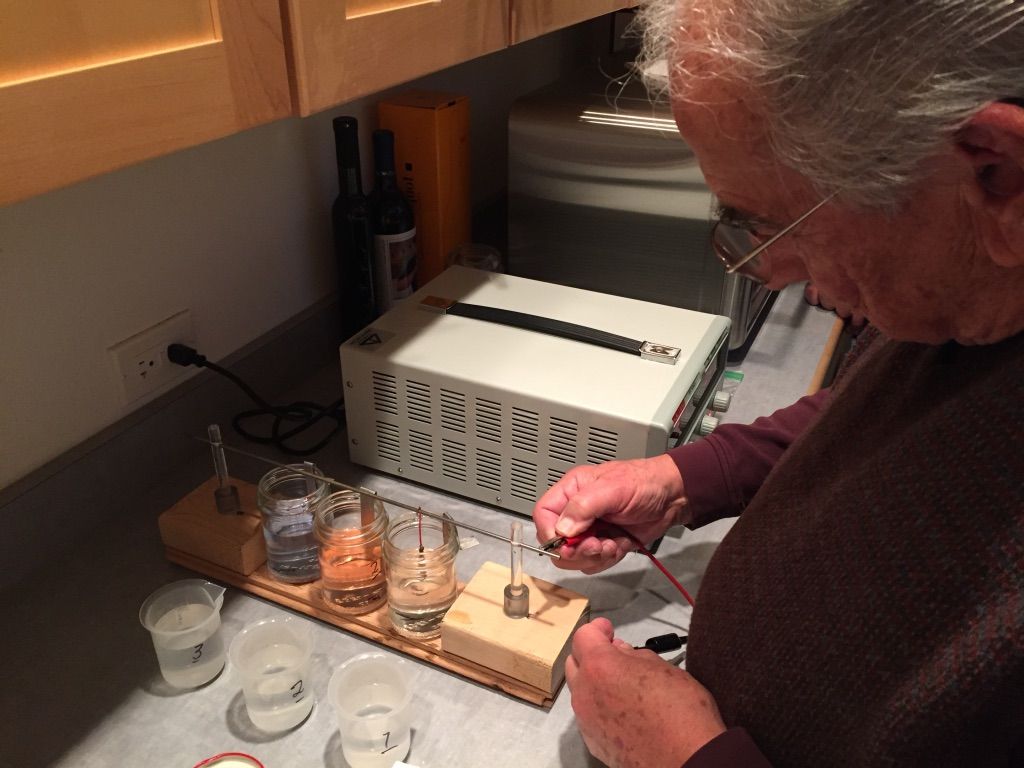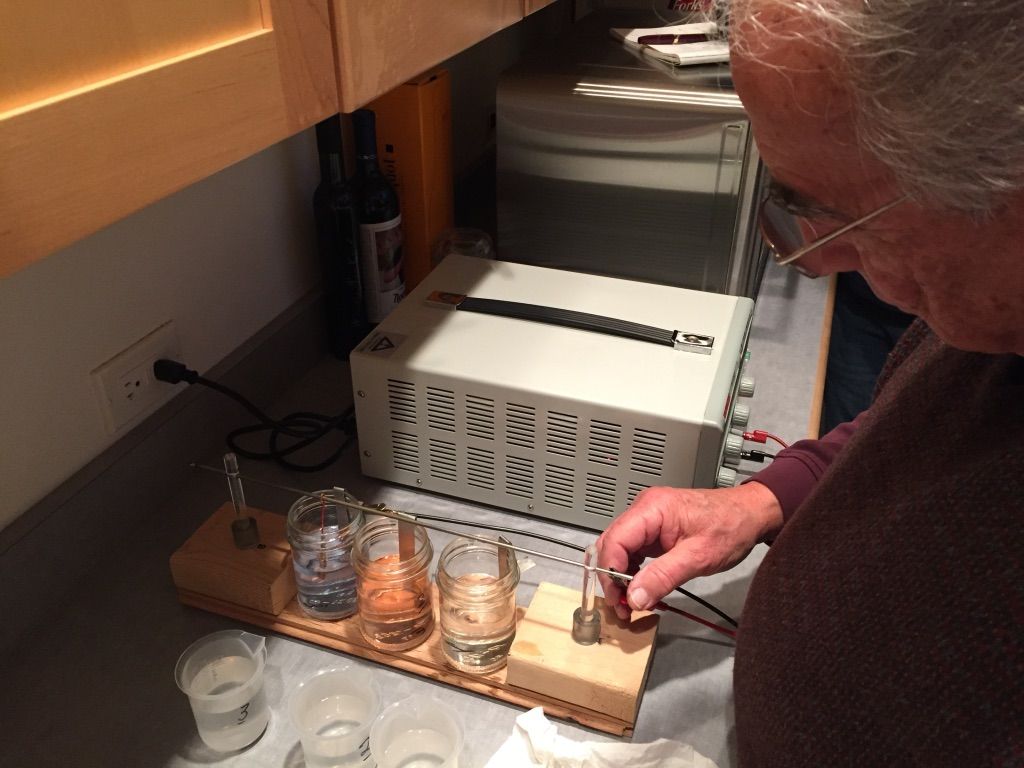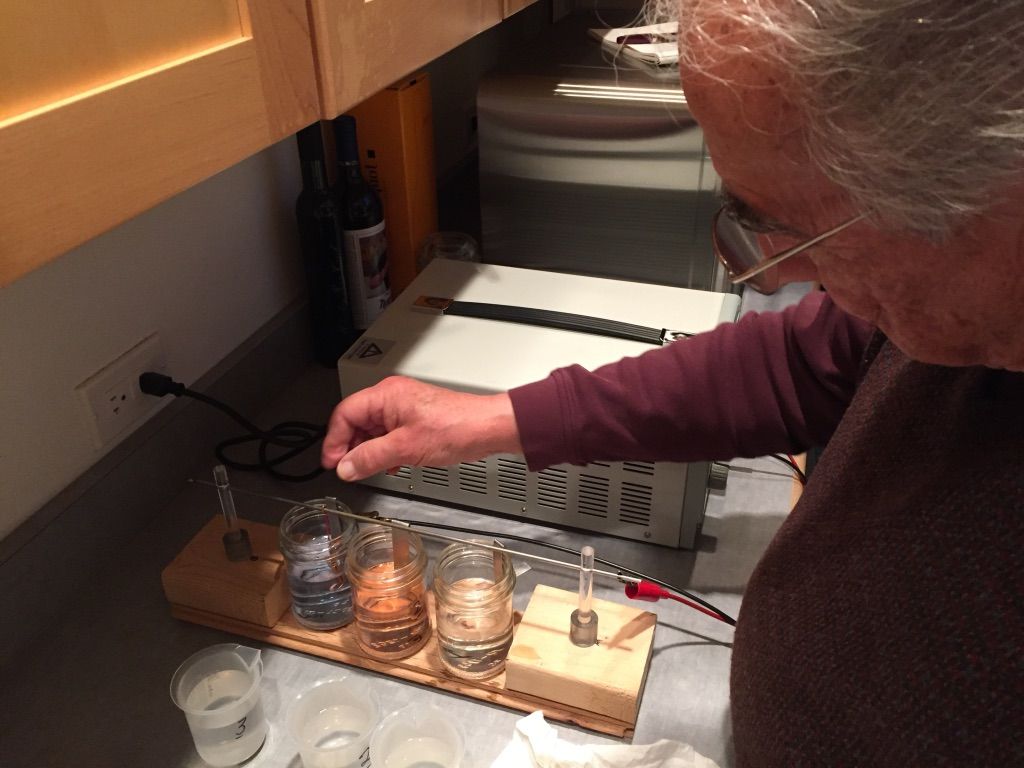 The first process is basically a cleaner to the metal part which is attached to an electrified metal clamp and inserted in the jar of liquid.  This dwells for about 30 seconds.  The part is removed and rinsed. 
The part is then placed in the second jar which basically etches the metal to allow the gold plating to adhere to the metal.  Then rinsed again. 
Next the part with electrified clamp is then placed in the third jar and allowed to dwell.  By magic one can actually see the chrome or steel part turn gold colored.  The gold plating is a low micron of 14K.  
Quite amazing to see this process and I stood comfortably clear of this chemical soup, just in case.  But with confidence in the Master Tinkerer it was an interesting process to watch.  Jack does this plating for parts in his own collection.  The Parker ring tassie shown here is actually hand made from a cap clip.  Jack also makes the anodized aluminum Vac fillers in gold, black and red.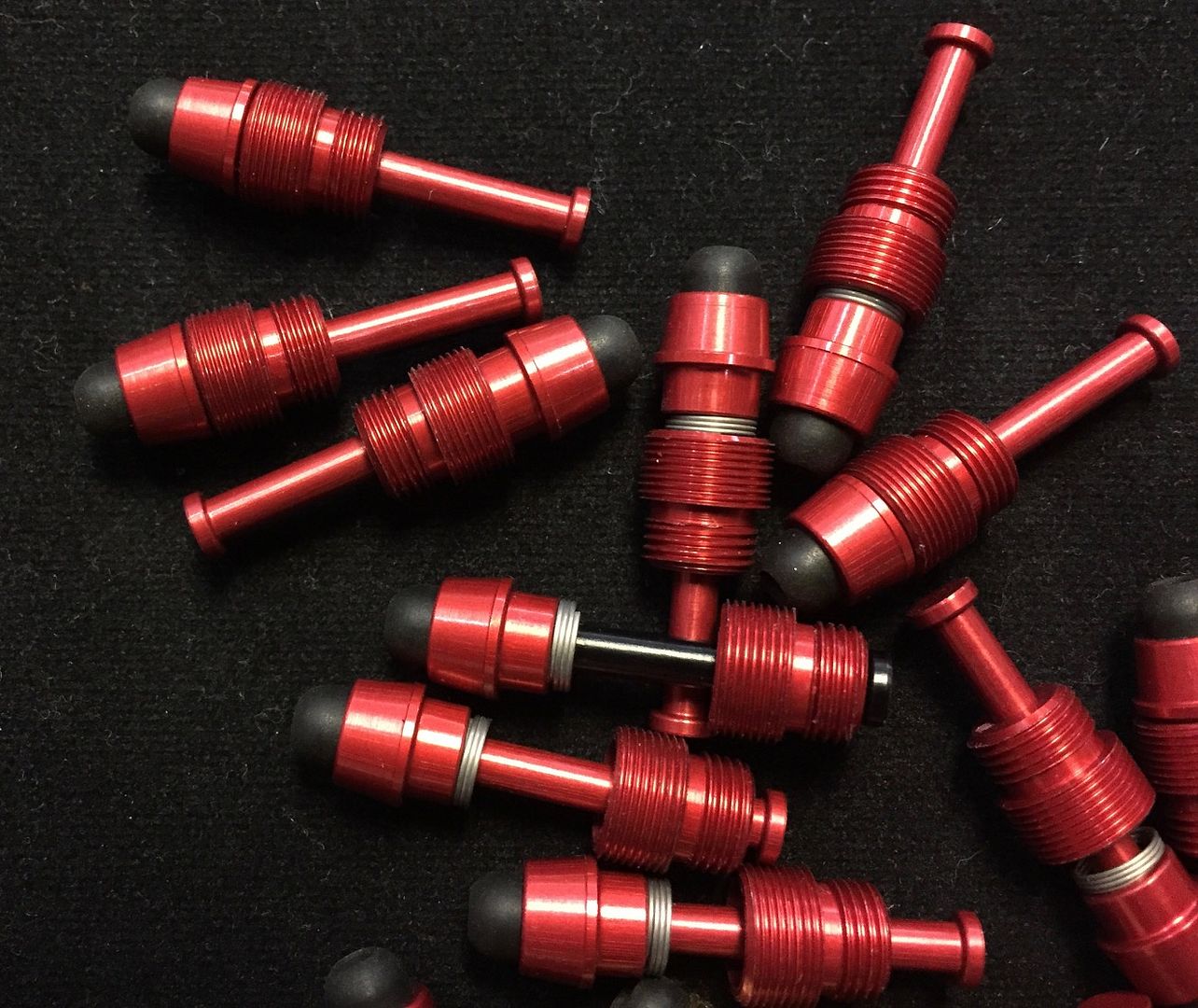 Quite a talent guy and it was a fun demonstration. 
Another fun fountain pen is from Gary S. showing his custom Ariel Kullock Visconti Voyager cap decorated with his favorite Corvette autos.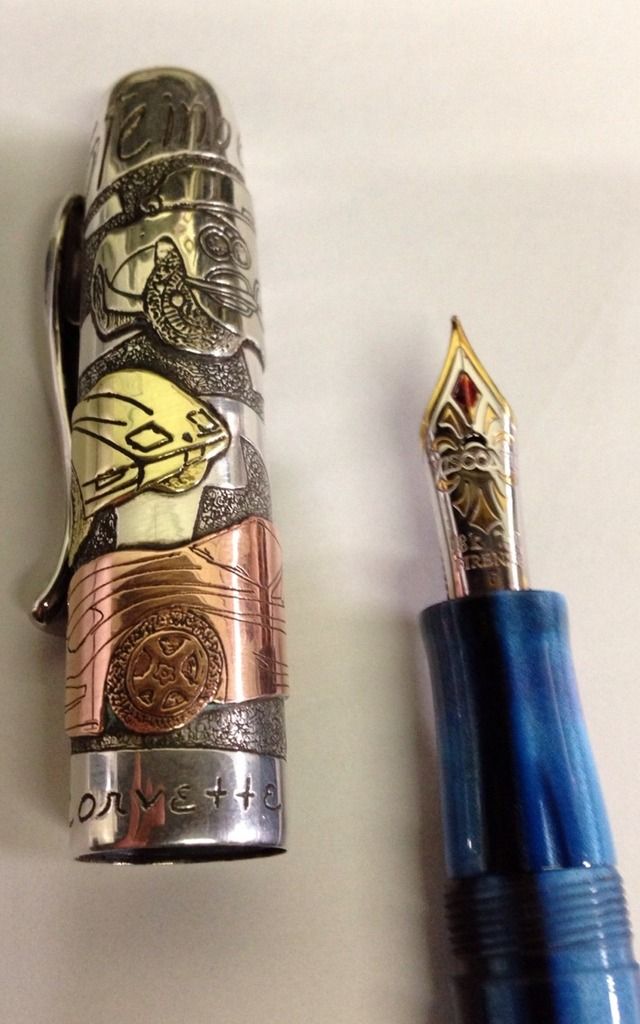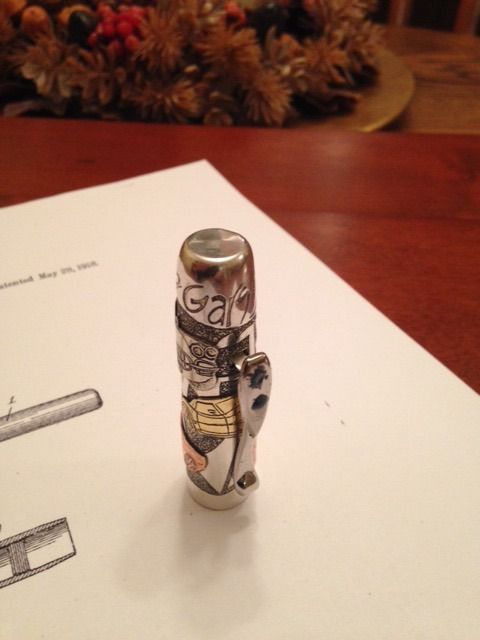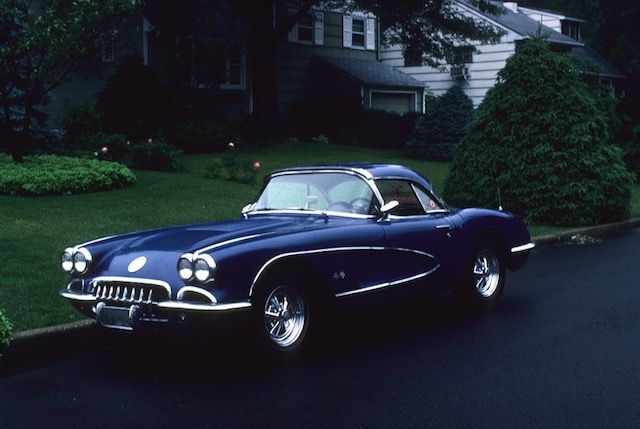 Other eye candy from the meeting….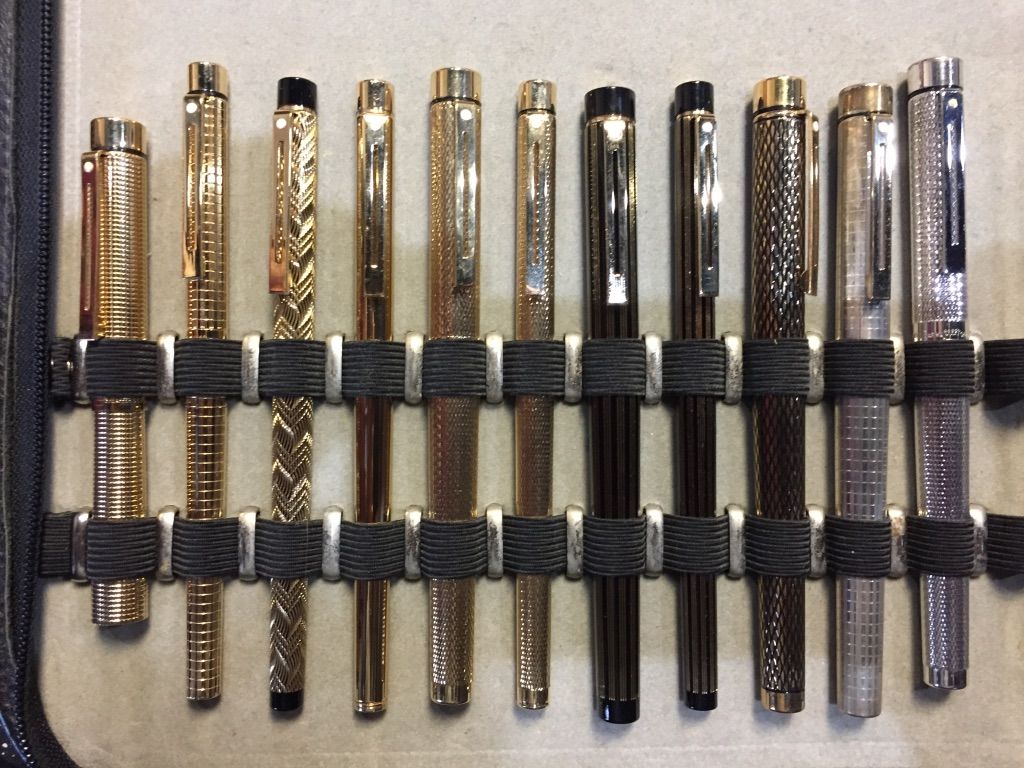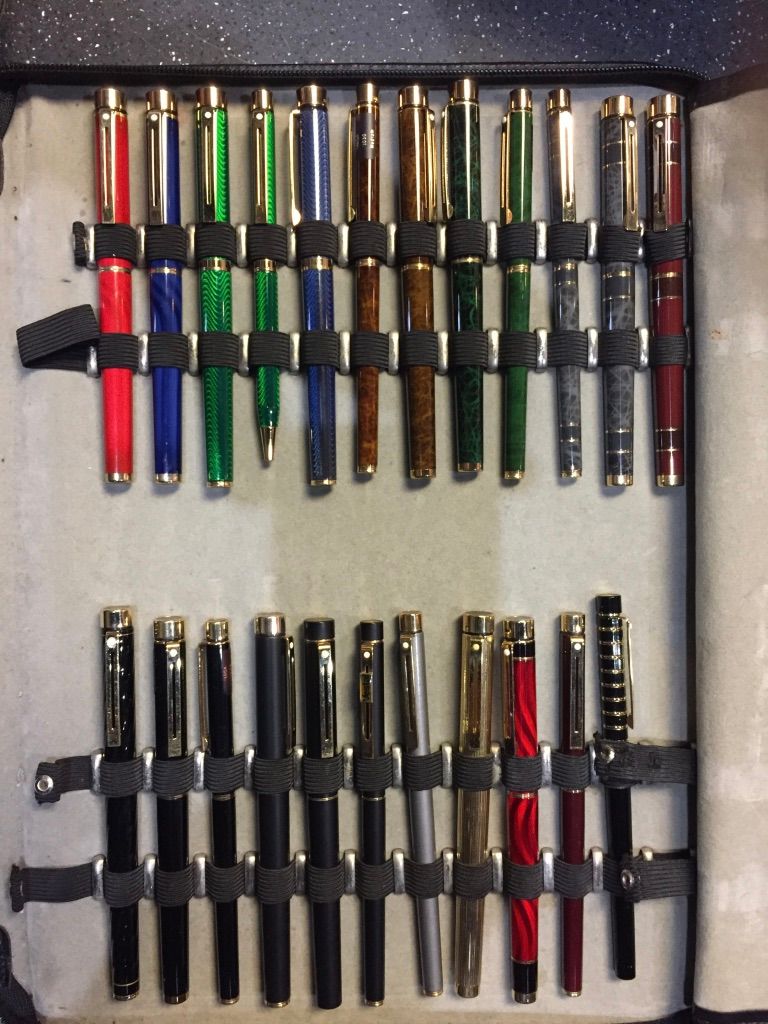 a not often seen Visconti Combo fountain pen and ball-point pen

Santini Italia
Onoto Nickleby - 200th Anniversary LE for Charles Dickens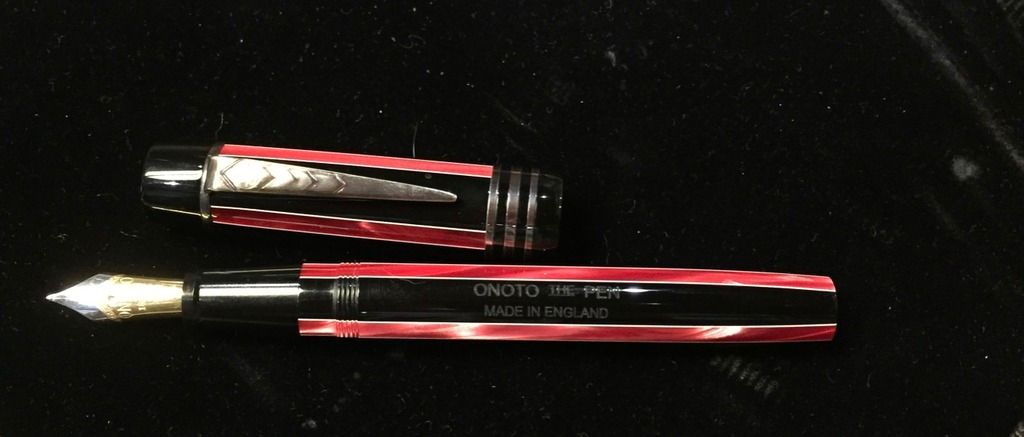 Lots of fun, we all look forward to meeting again next month.