I have not visited this building, would be interesting as I have visited the Parker Court St building years ago. It is nice just to get the "feel" of it all and let one's imagination run wild to imagine the hum of the noise and business that went on there.
Modern building images are from a Google search which shows the modern building as a condo development. In the 80's the condos sold for $20K to $40K, today they sell for around $400K. Interesting that this building is smack in the middle of a residential neighborhood
surrounded by single family homes . Suppose that the Wahl building may have been built in early 1900's when the area was mostly unoccupied or developed and land was cheap.
Notice the red terra cotta tiles on the outside walls which depict the form of a "V" which may be to show pencils. Today this building is referred to as the Pencil Factory.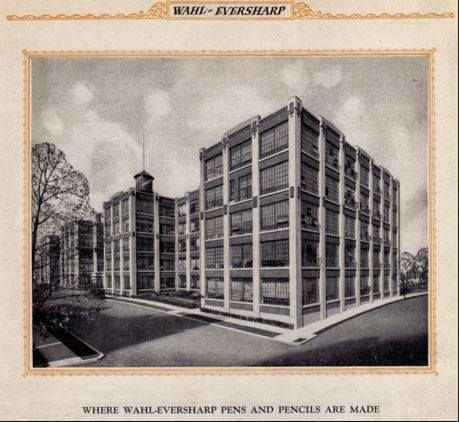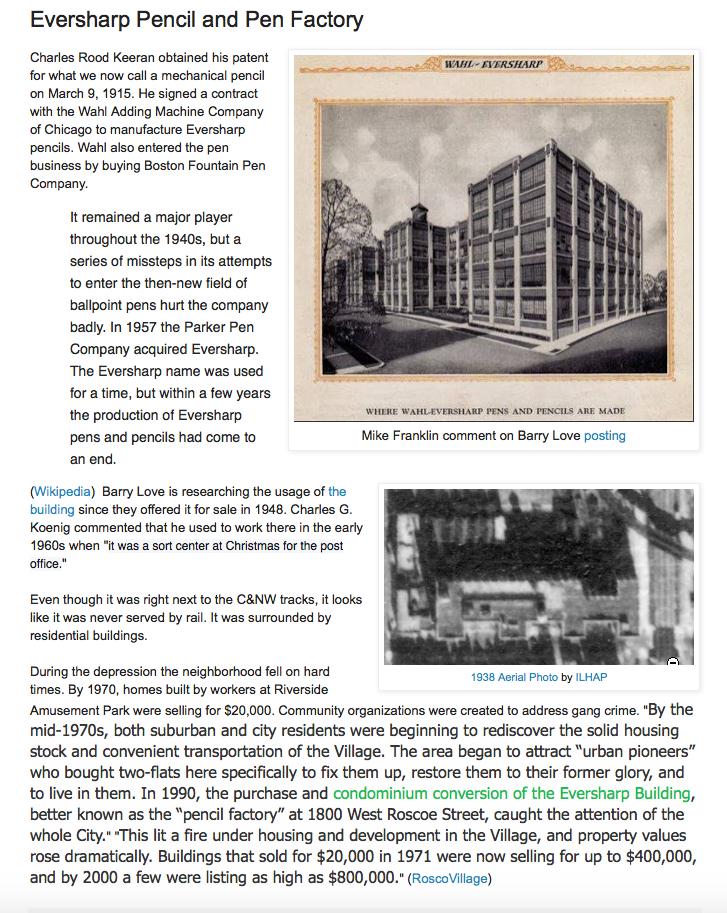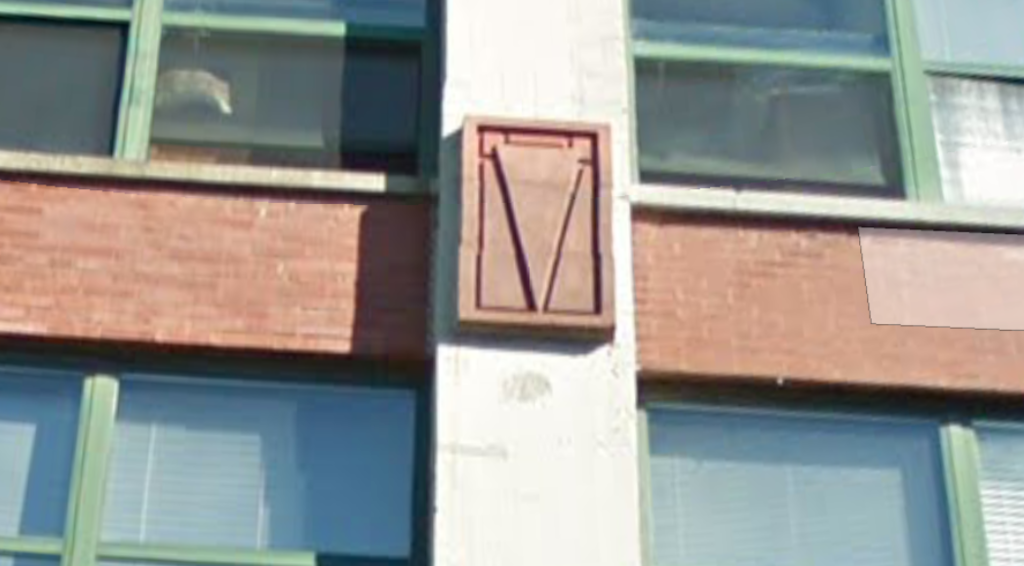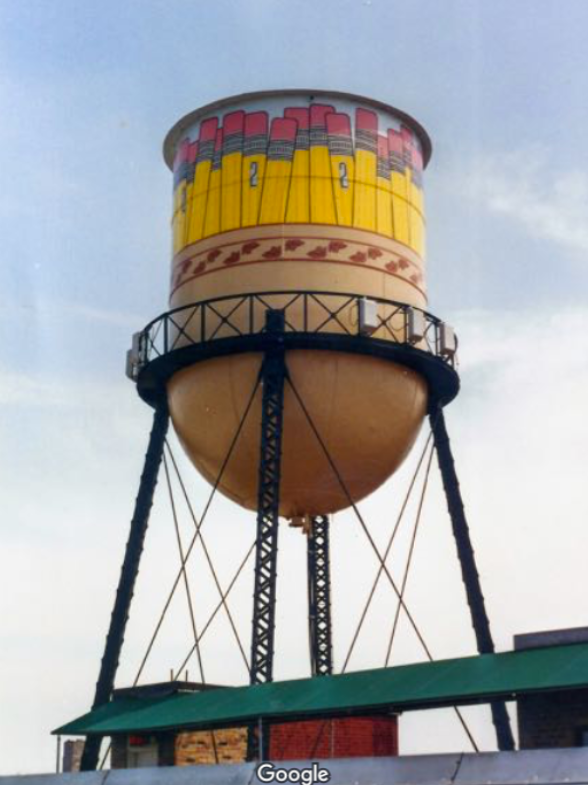 Vintage photos of factory interior posted on walls of condo building.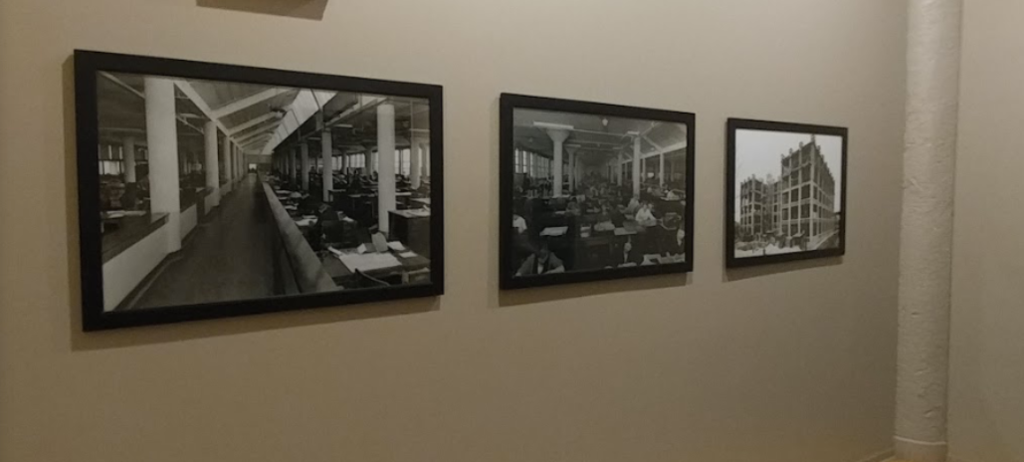 If you want to see more images of this building just Google 1800 W Roscoe Ave Chicago.