she are still here, some are long gone to other collectors.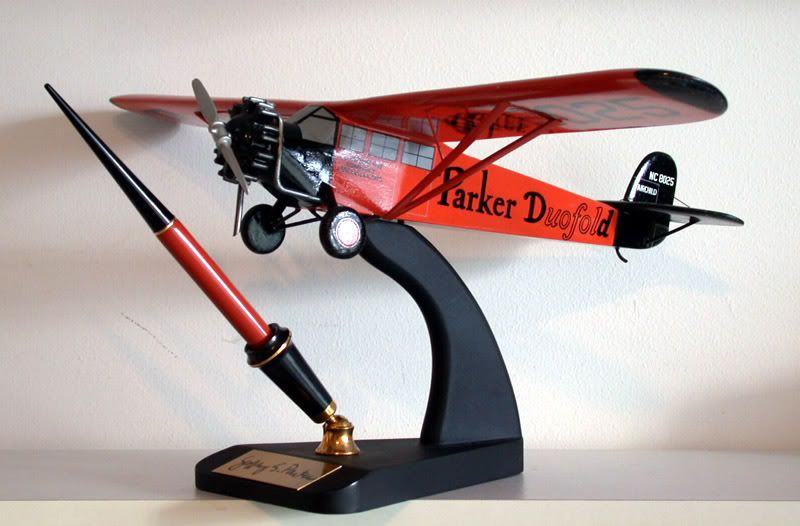 This is the c1930 Parker UK corporate aircraft, called a DeHavilland Puss Moth that had a Duofold fountain pen on one side and the pencil painted on the other side. I made this model from my project of producing the various Parker aircraft series. c2005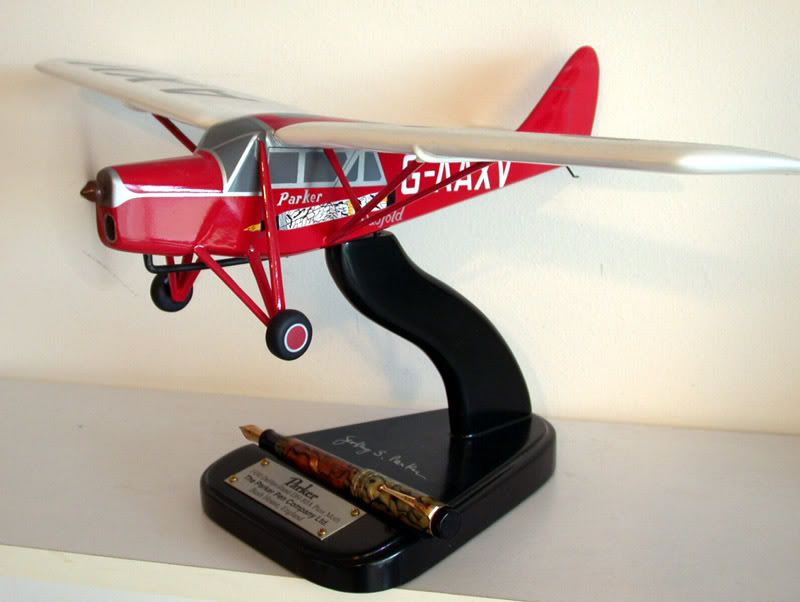 smaller 12" wingspan models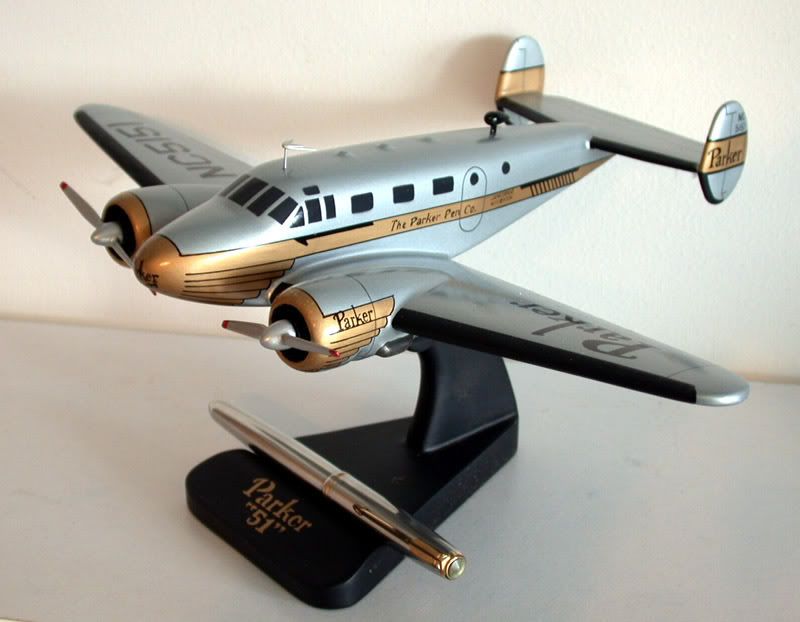 Wahl c1920's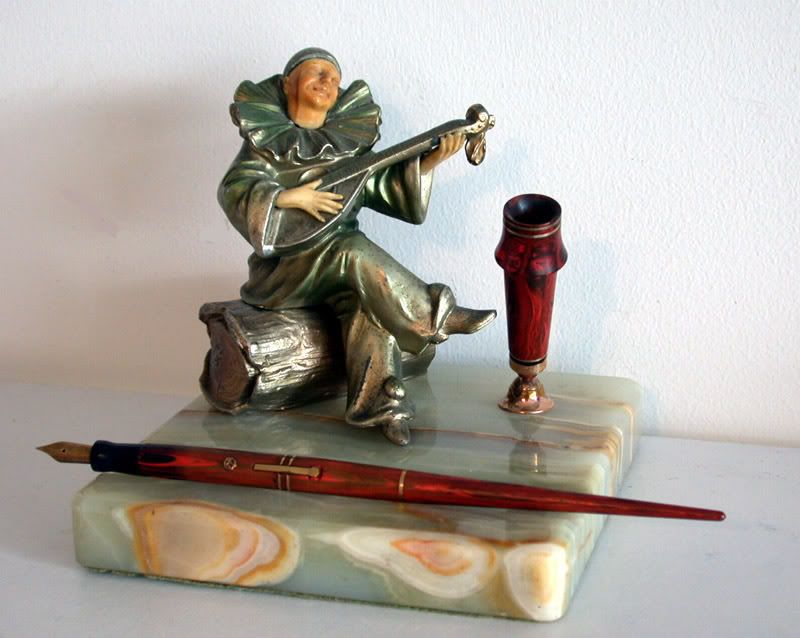 Parker cast bronze letter holder, called "Sunrise"...or maybe it was "Sunset"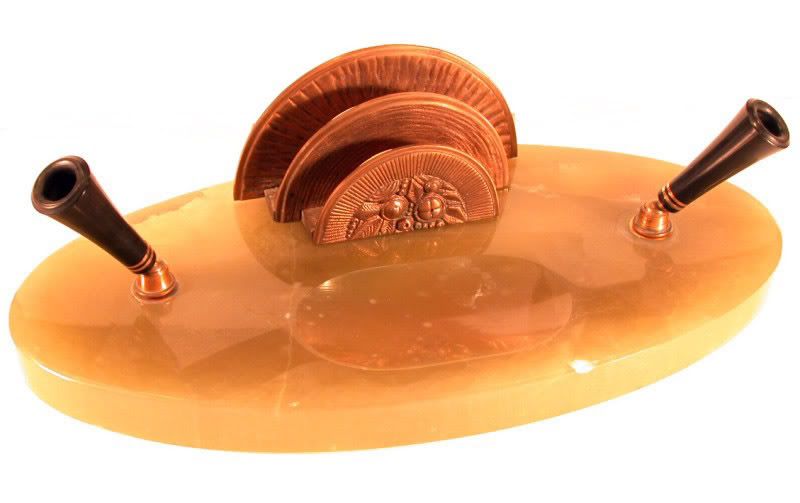 really big elephants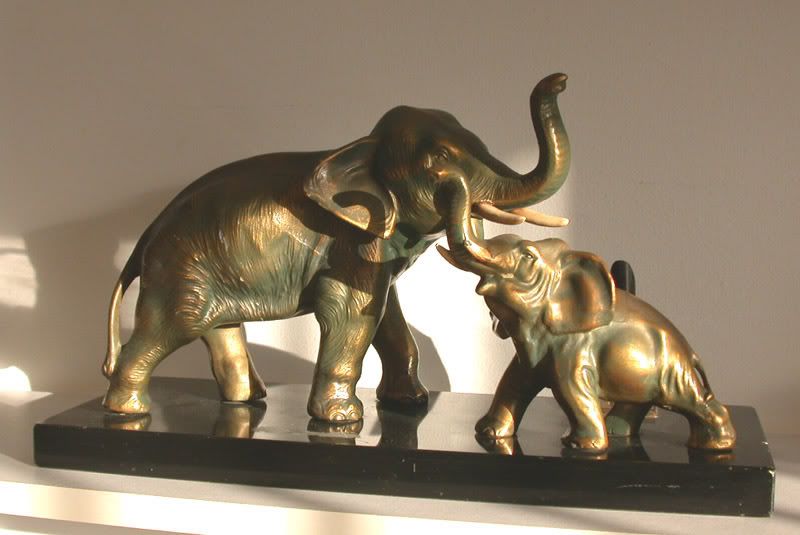 Conklin striped tiger, big one, about 10-12" long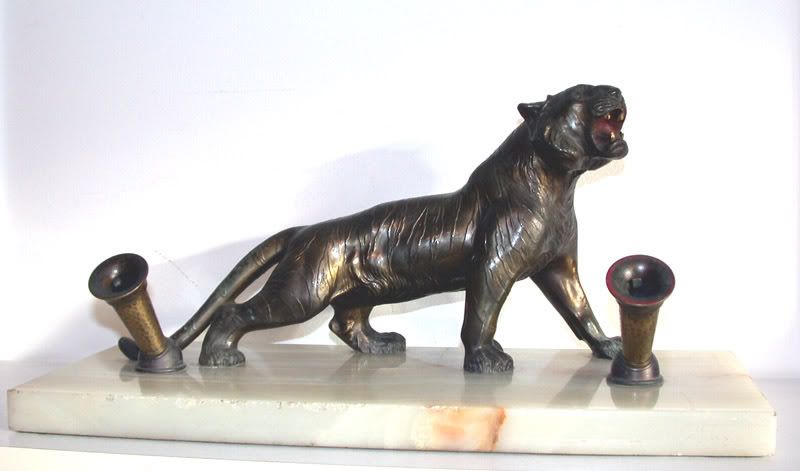 This one captured my heart, cast metal Lady Victory, non-catalog c1920 with BCHR Duofold. Probably made to celebrate the end of WWI.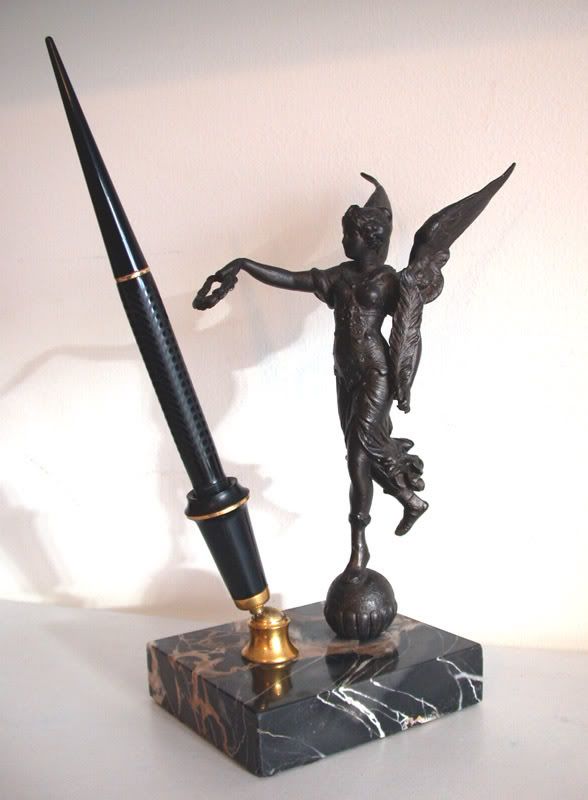 BTW, I packed these rare Parker books signed by Geo S. Parker 5 years ago when I moved, and have been looking for them ever since.