Roger Wooten brought some of his Sheaffer desk bases, quite nice and all matched to a Sheaffer desk base catalog.
all are circa 1930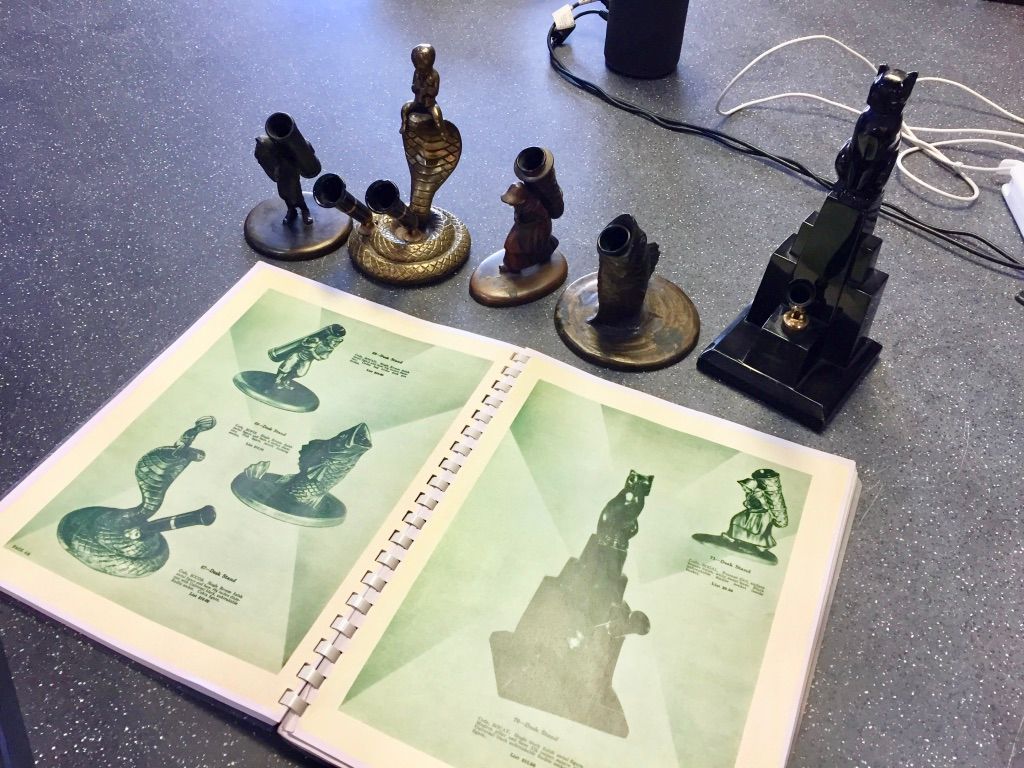 The black Cat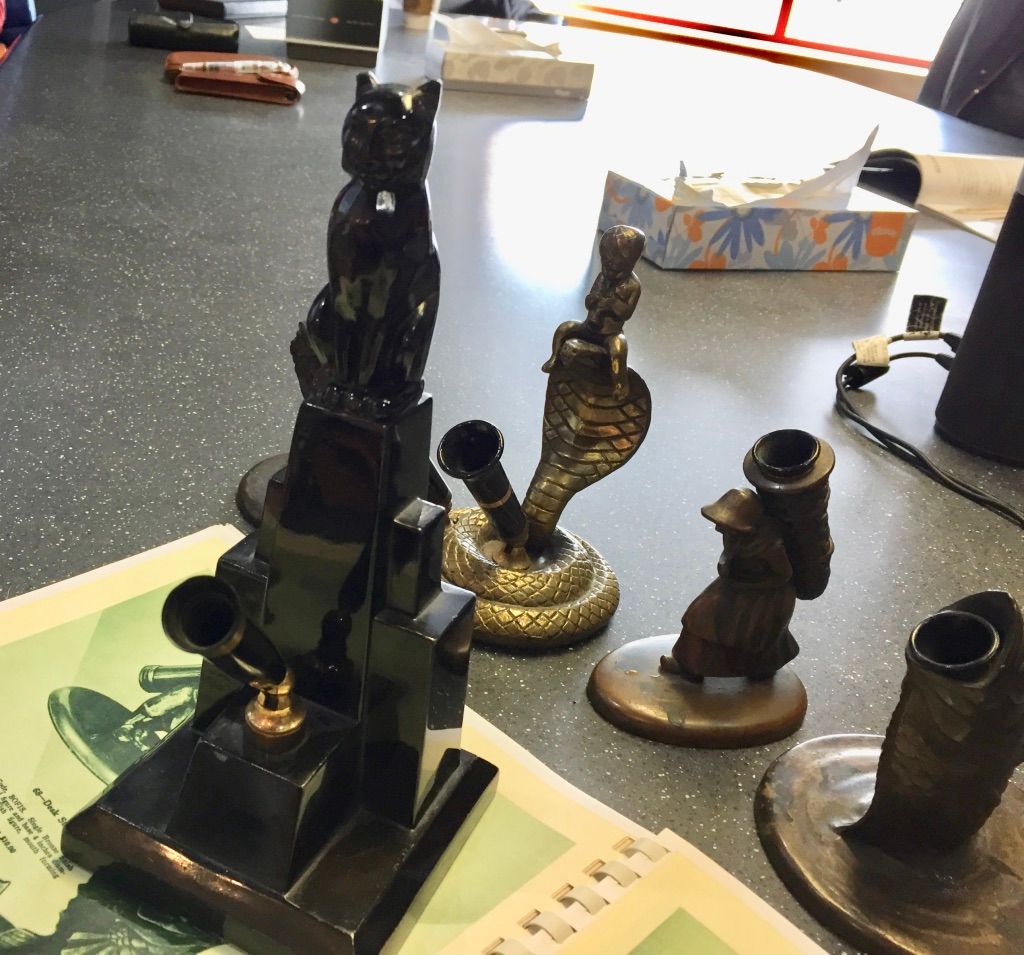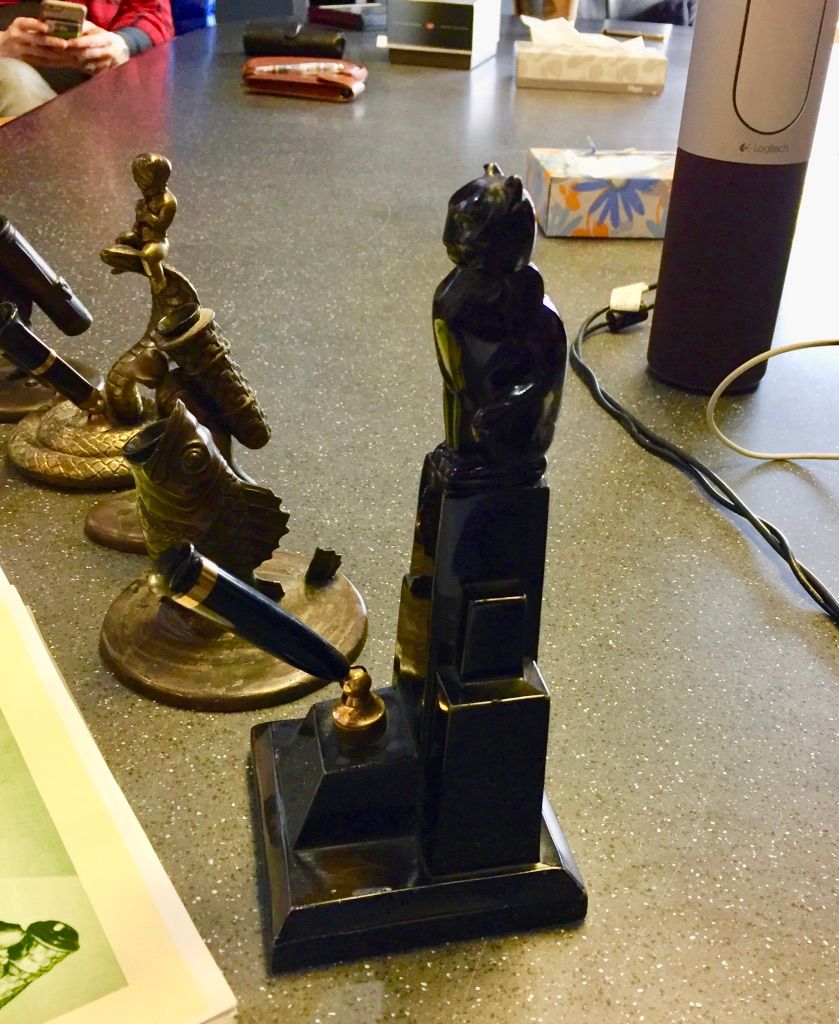 The COBRA snake and boy with flute. These have been found with and without the boy with flute.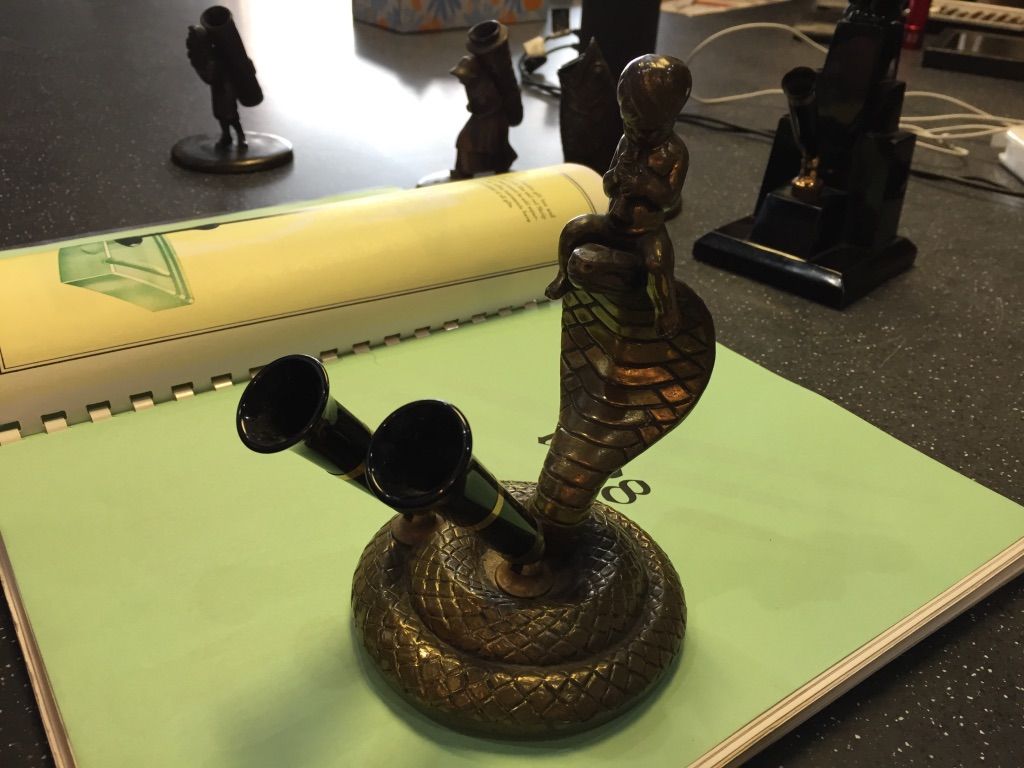 The Parker 51 PLUM color. One of the hardest colors to define or even notice the difference from burgundy in almost any light conditions.
This is what you may usually see....the middle is a PLUM pen.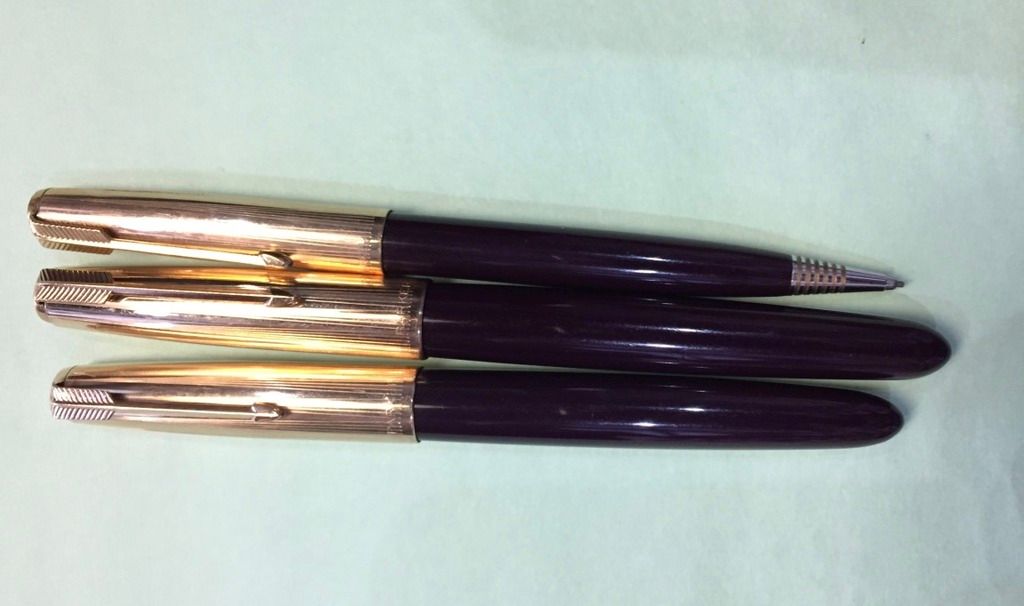 Get a light on the subject and once you see real PLUM, in the middle compared to burgundy, you should be able to notice the difference.
This actual image is close to real color but a bit darker in real light.