Favorite pens....well, I've had quite a few favorites ove the last many years as my tastes have grown to recognize and try more varieties. Time was a nice medium point gave me a nice variety with changes in pressure and how the pen is held. Since then I am often partial to stubs and obliques.
Here are some of my favorites over the years. .
Pelikan M800 OM, nice hefty feel in the hand similar to my Duofolds and a very nice responsive nib ,almost like driving with power steering...I say that because some of you may still remember the difference when power steering was first available and the remarkable difference. The M800 had a great flow, never dried in the cap gave me a nice cursive shading with just the merest thought of hand pressure.
I even started to collect Pelikan Pelicans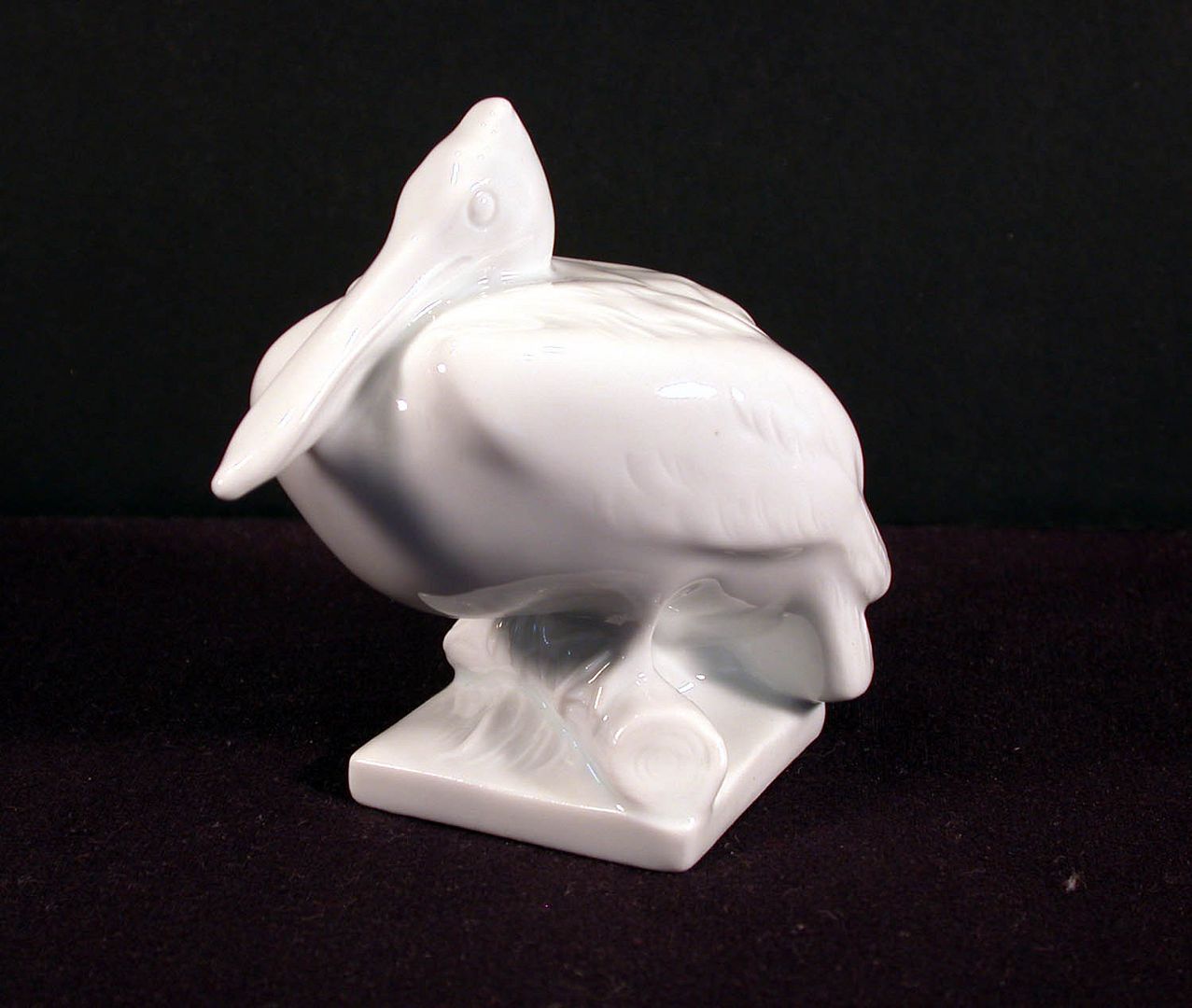 A nice mottled Wahl broad stub, even nicer as it was a flea market find.
This was the broadest stub I can write with comfortably so it was used mostly for short bold notes or signature use.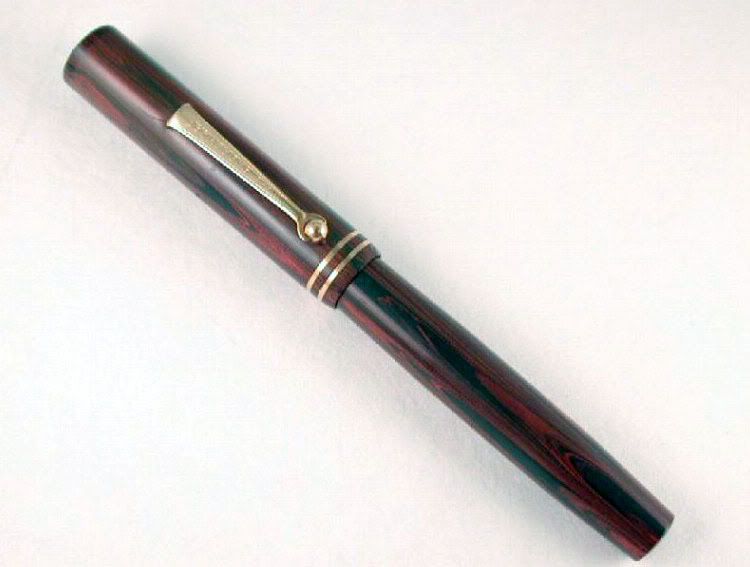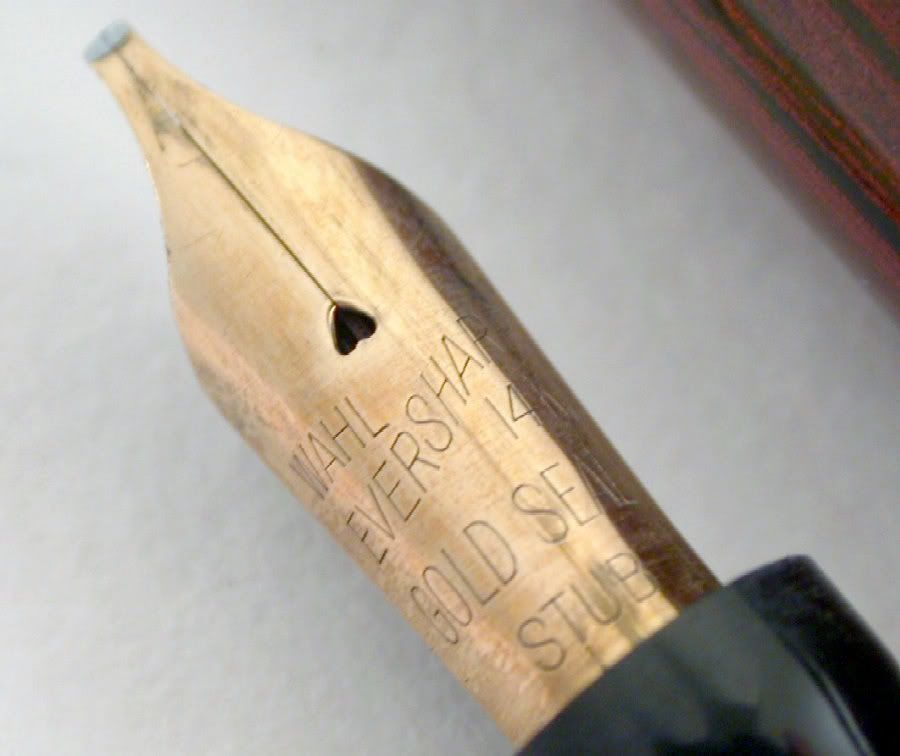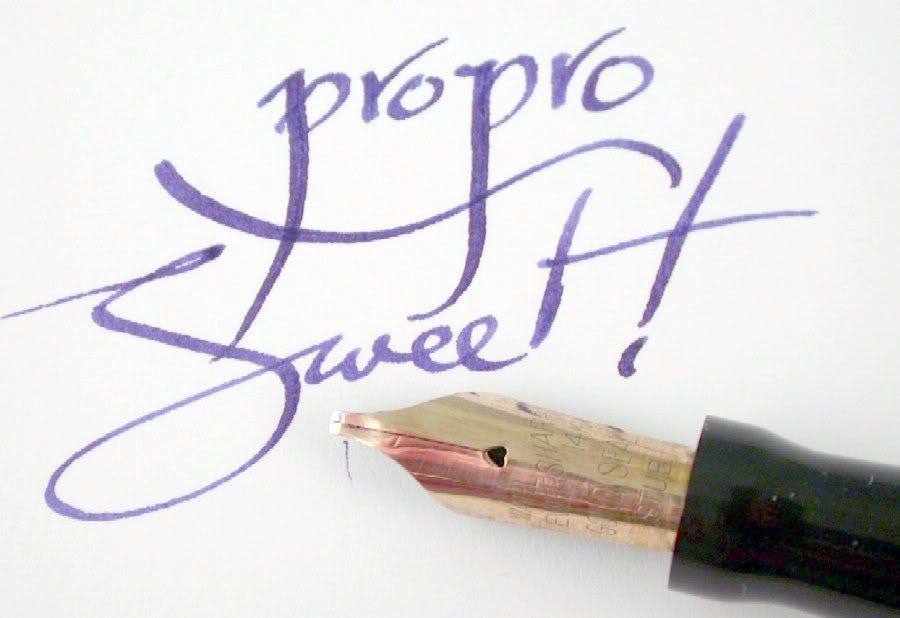 I always liked messing around with dip pens, really gave me a feel for the period, I even practiced long forgotten styles of script and letter forms of the times from the 1700's and 1800's.
Aikin Lambert #8 dip pen. This took a lot of practice for a very light hand and gentle pressure for shading. Of course the paper had to be a smooth pressed finish to avoid the fine nib from catching on paper fibers. Don't have my own writing examples but believe me, this would give an extremely fine line and one dip would write an entire page.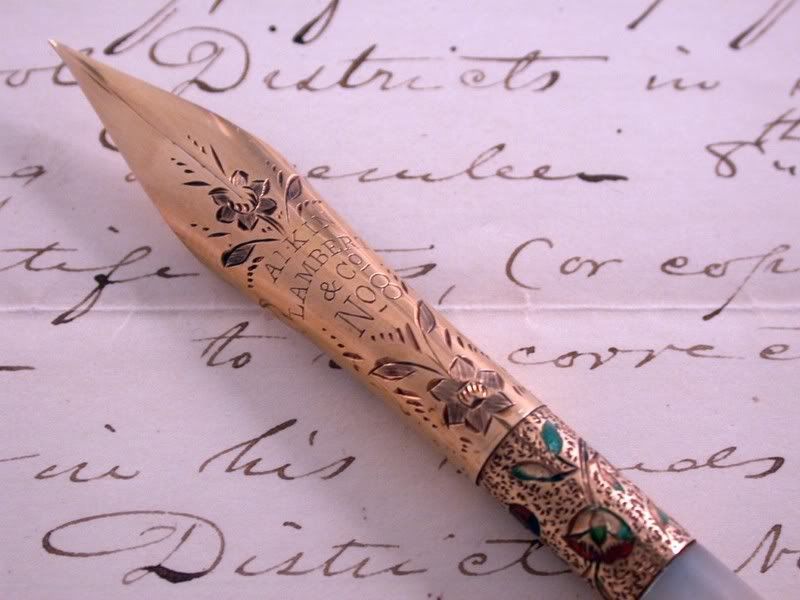 Mabie Todd -
Notice the scored backside of the nib which was for the purpose of retaining ink.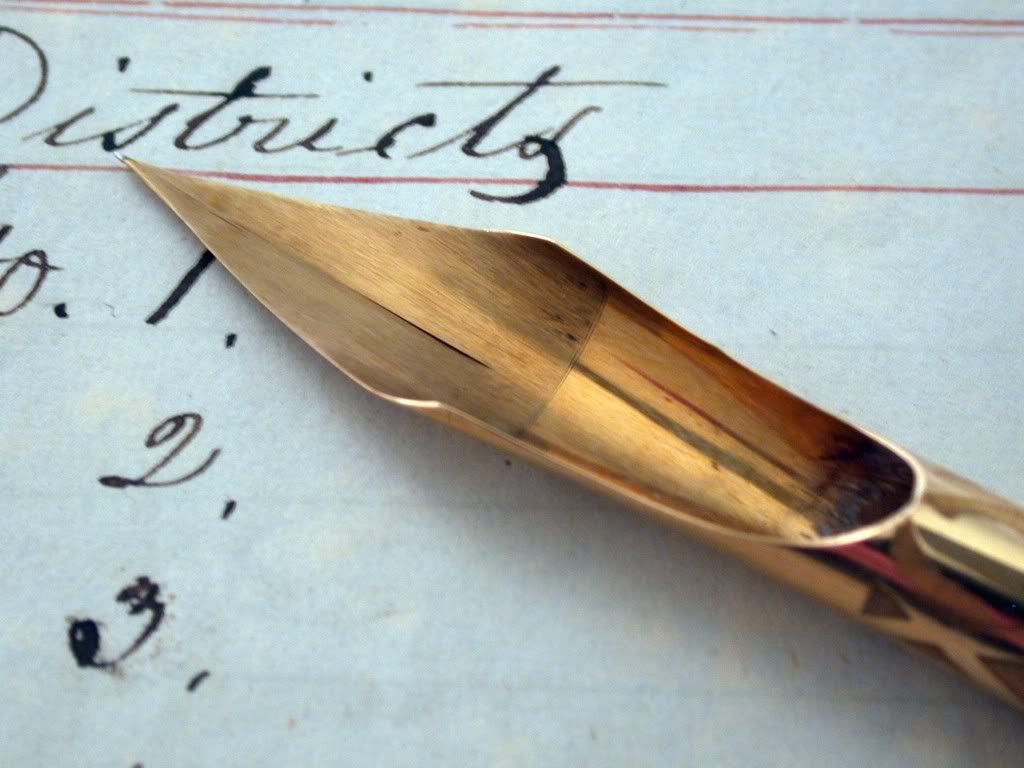 I never met a Parker 51 I didn't like....probably my most consistent favorite. Over the years I have had many, tried almost every nib, most partial to the medium stubs.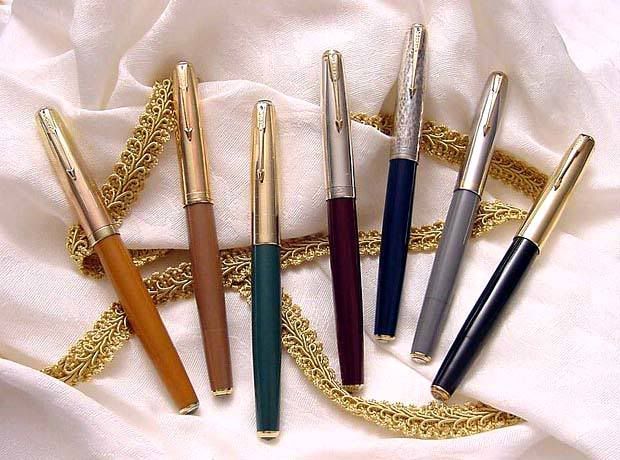 Photo by Bill Reipl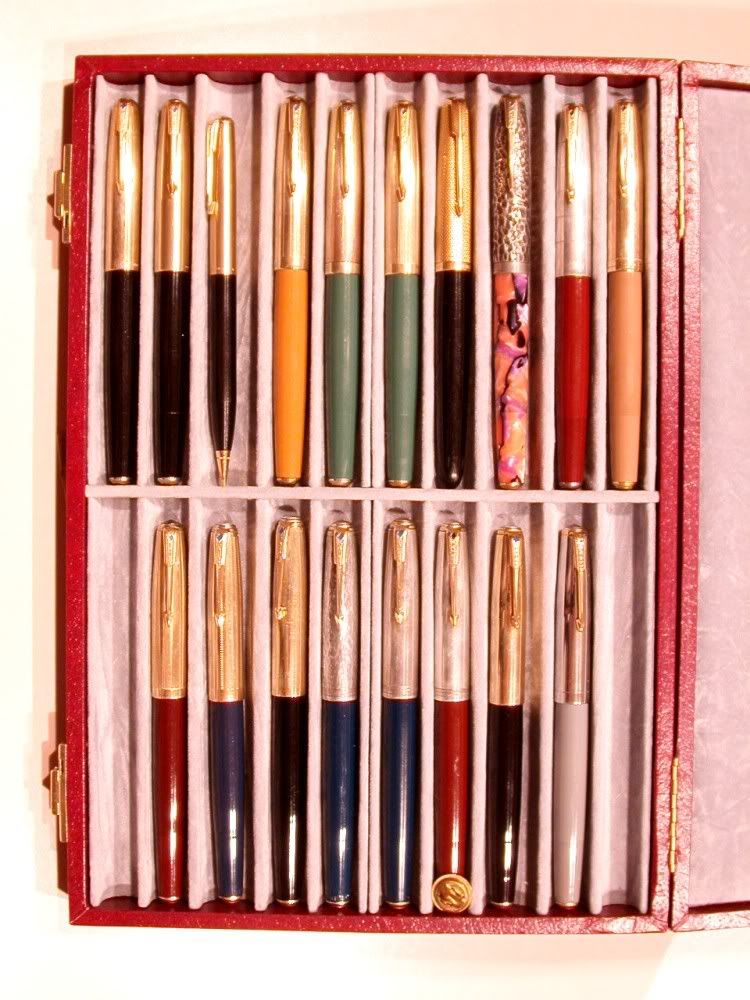 Nakaya tamenuri – this was and still is one of my favorites. Not only a great pleasure for the writing response and experience, but a lot has to do with the tactile experience with the pen in hand.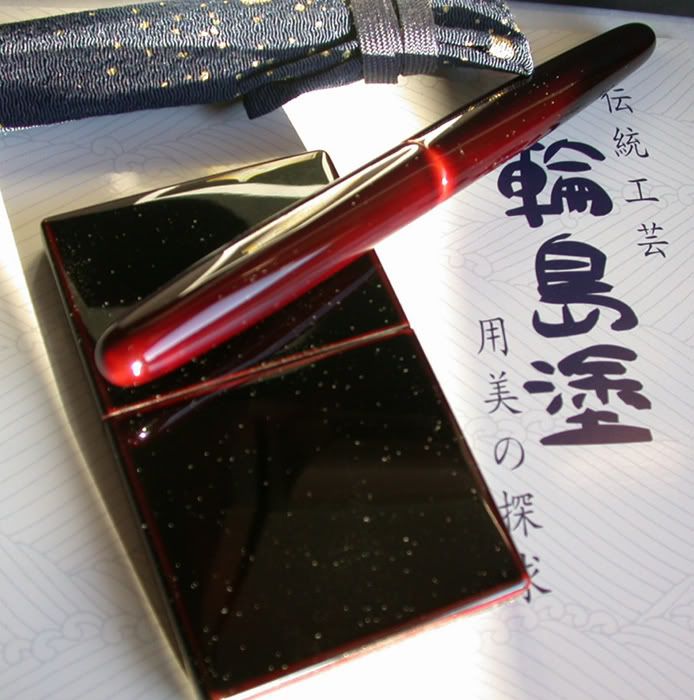 So, I would have to say, all are favorites but the my 51s are my pride and joy, most often in hand and in the shirt pocket.