I designed this for a corporate client, Baxter with Duofold ballpoint & pencil, sold 1,000 with this custom laser engraved box. I was thrilled that this was placed on display at Parker headquarters executive conf room in Janesville 1992.
Parker Big Reds ladies models, clever packaging, c1970.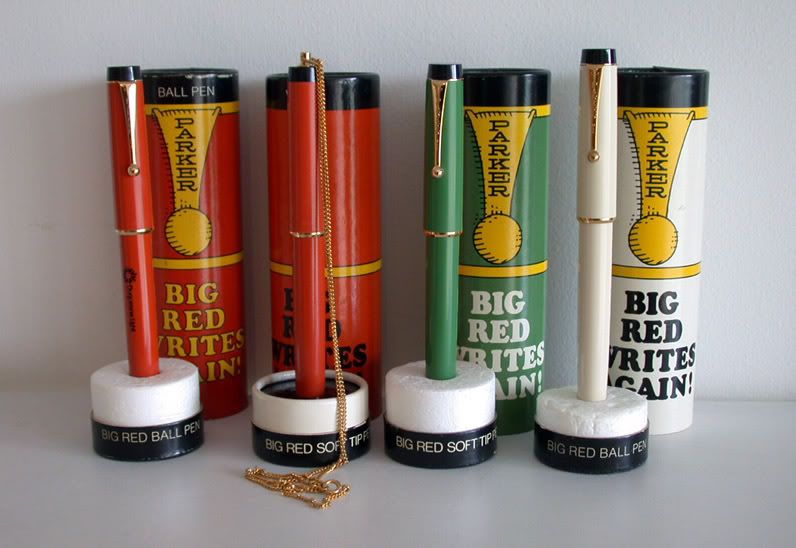 Early Americana c1800 writing survey kit with quill, shagreen shark skin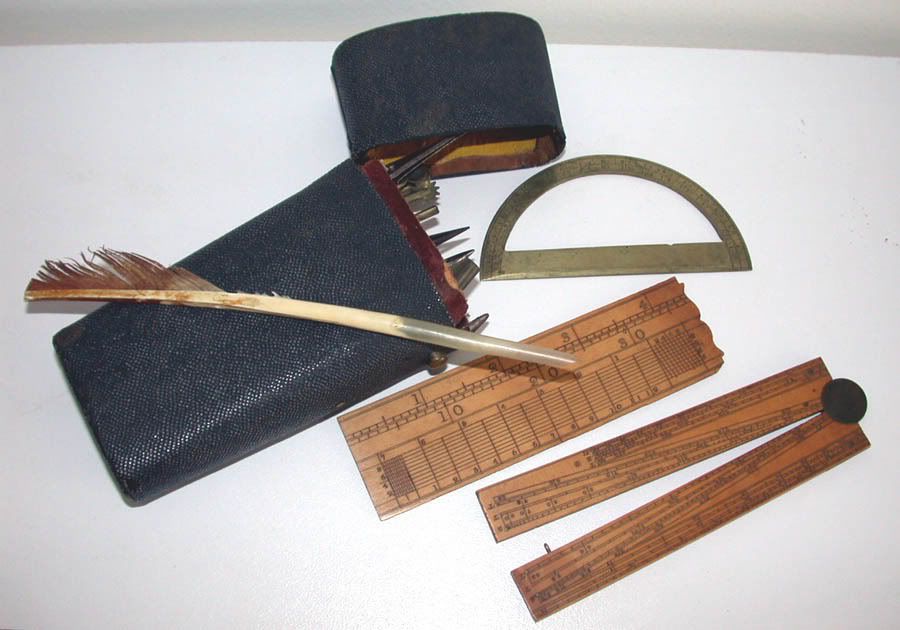 Early American a wood carved pencil box 1800s. Dutch good luck hexagram designs.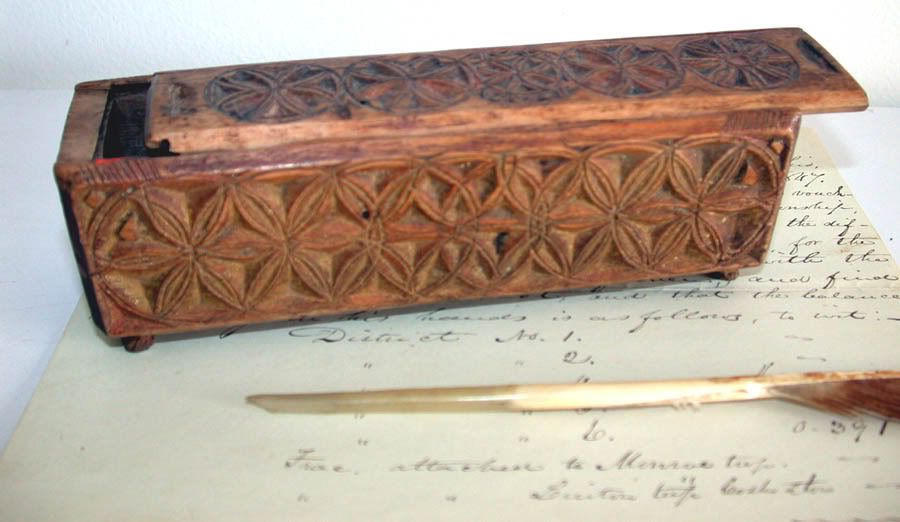 Dutch brass, I thought it was a pen box but a fellow Pentracer educated me, it is a rare Dutch tobacco tin with nautical charts and calendar which he bought from me for a local museum.
WES Pen Show LE Mandarin with Rolf Armstrong ink blotter I designed for the open box.
Pewter 75 LE Independence Hall