Parker Pen Co awarded Army Navy E flag and three stars for War Production
I recently found an original brochure from the Army-Navy War Production Board given to the Janesville Oldsmobile Plant of the General Motors Corp. in 1943. I have yet to obtain a copy of the same document and information given to the Parker Pen Company at about the same time in 1943. The following images will give you an idea of the events of this period, with a more complete article about Parker's War Production to follow soon.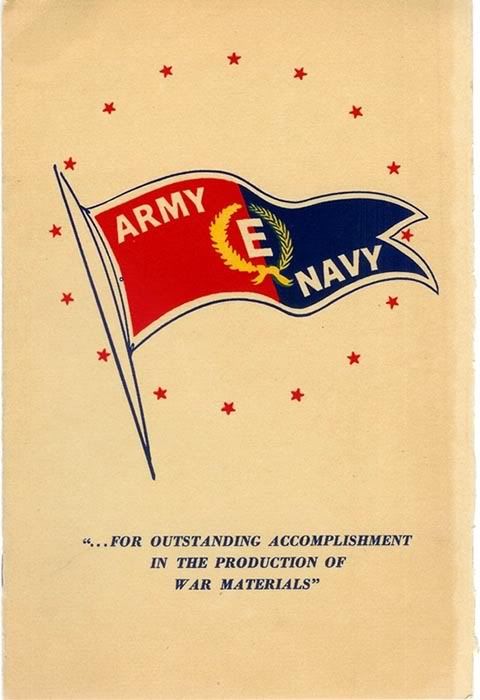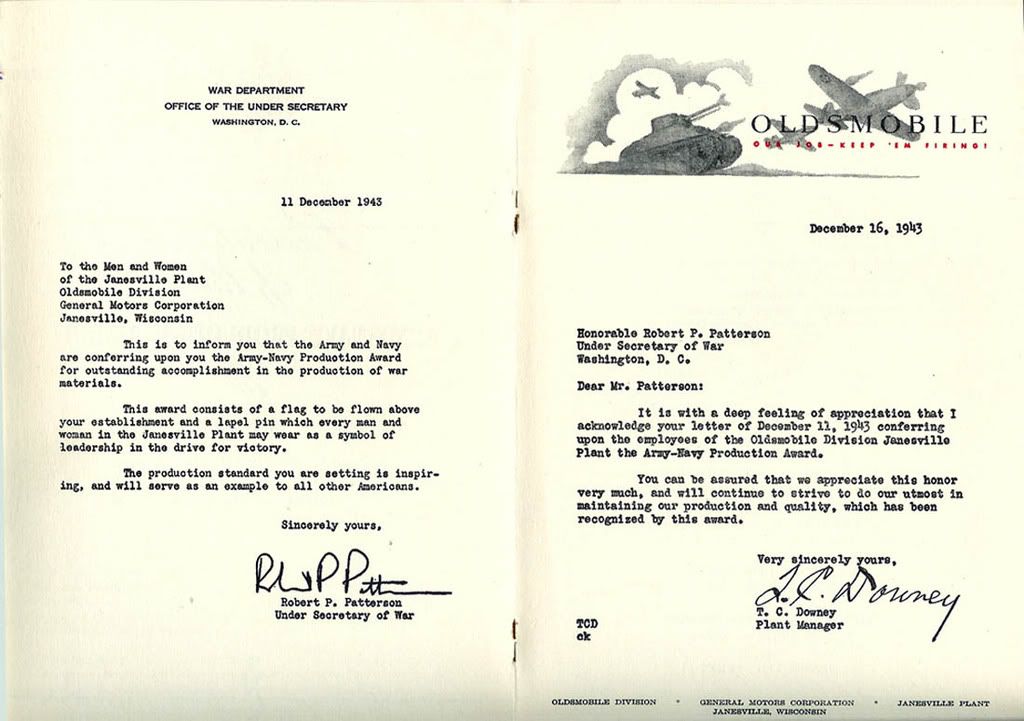 Parker Pen Co produced the M-48 rocket fuze which was used in 75mm, 90mm, 105mm and also 155mm cannon ammunition. Over 100 million rocket fuzes were produced between November, 1941 thru August, 1945 valued at $9,975,000. and not a single penny of profit was made by the company.
There were 86,000 war plants in the U.S.
Of these only 4,299 companies received the Army-Navy E Award, this is 5% of all war plants.
1,003 companies won the Army-Navy E Award, without an additional star.
1,486 companies won the Army-Navy E Award, with 1 or 2 additional stars.
1,810 companies won the Army-Navy E Award, with 3 to 6 additional stars.
Parker Pen Company with its three star awards was among the 2% of American industry and no other fountain pen company was among the 2%.
Kenneth Parker receiving his "E" pin at ceremonies in front of Court Street offices.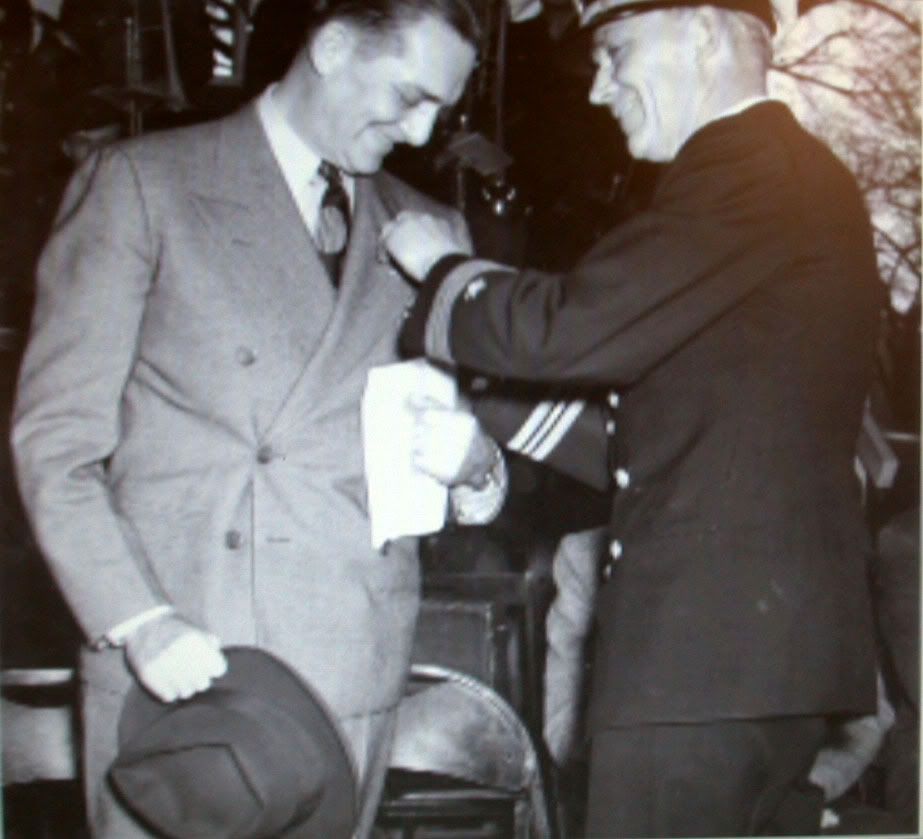 This same pin was given to every employee of the company. Notice, the pin is not made of brass as this was a war-rationed material. The pin is sterling silver. And, of course, you know, that many Parker "51" fountain pen caps and clips produced at this time were also sterling silver with a gold fill plating. Now take a peek inside your 1941 to 1945 "51" caps and see if you can see yellow bras or tarnished silver ☺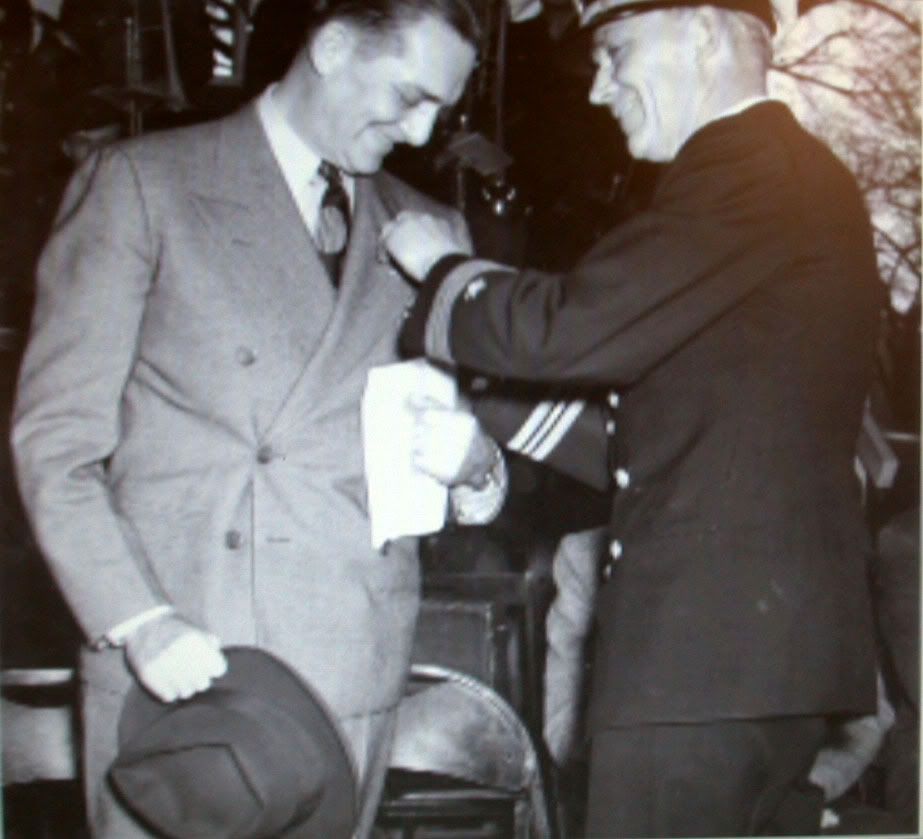 Kenneth Parker addressing employees and dignitaries at this ceremony event.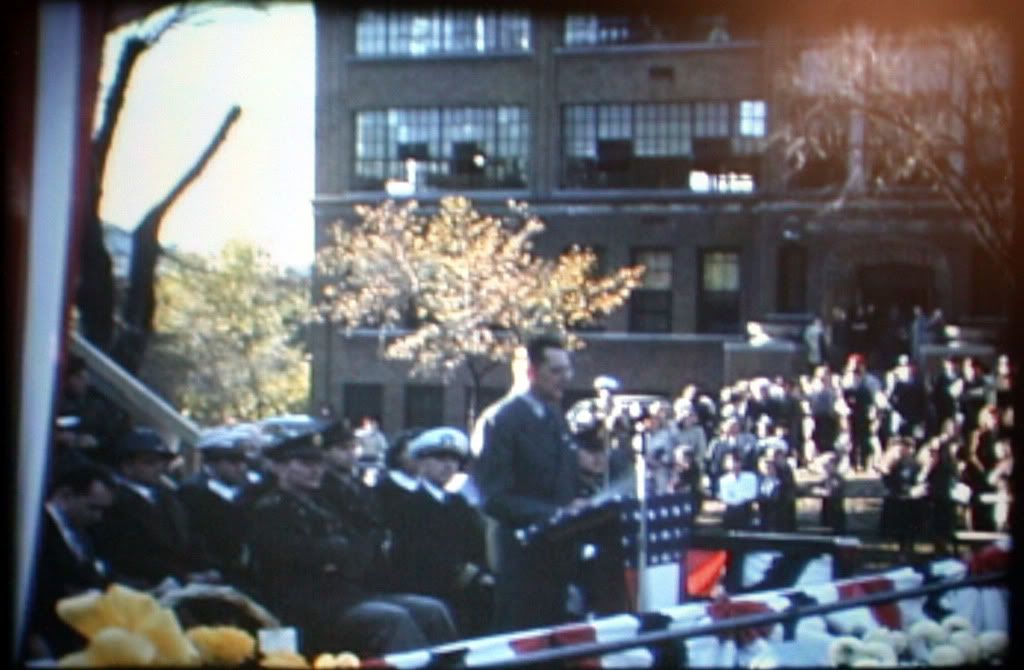 The Army-Navy E flag flying above the Court Street offices.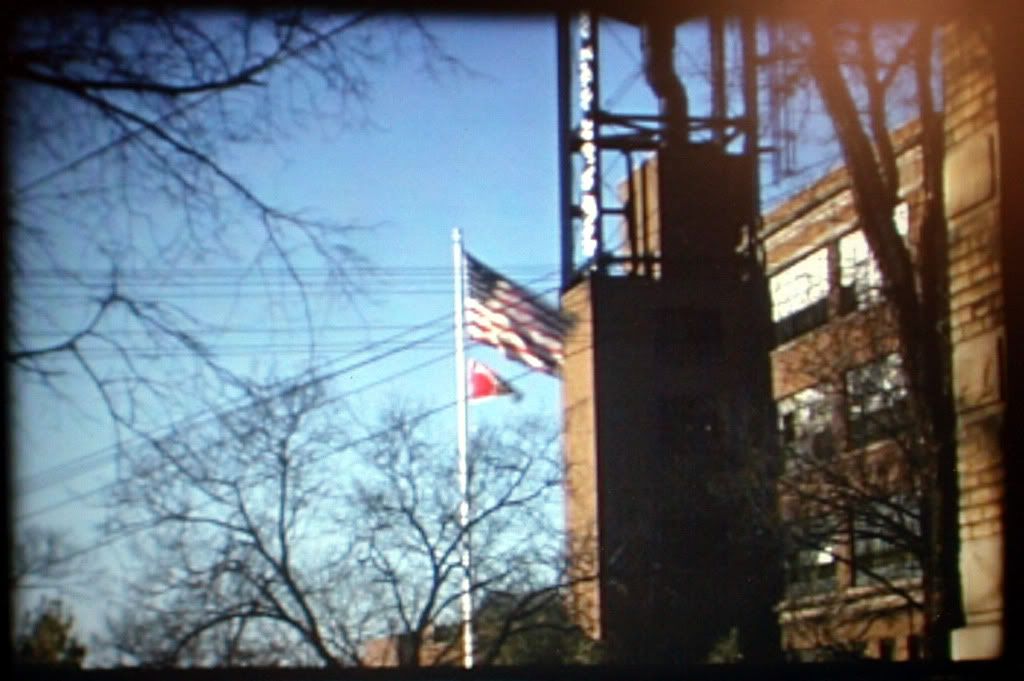 This is a similar rocket fuse made by the Waterbury Clock Company.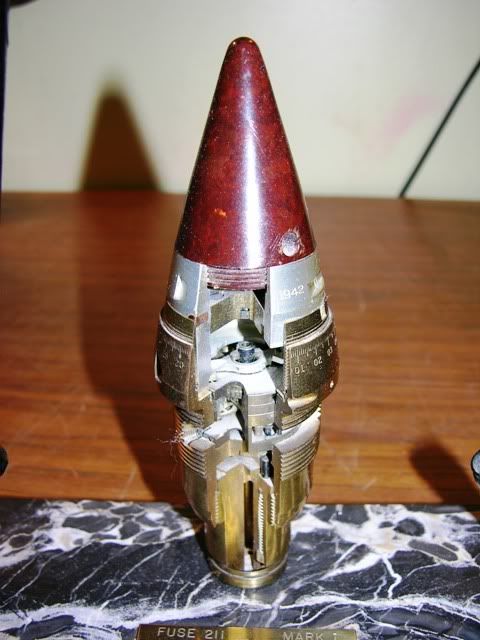 ref:
Parker Shoptalker June, 1946 written by Kenneth Parker
Geoffrey Parker Family Archives
Memories of Forty Nine Years with the Parker Pen Company,
By Philip Hull
Hedberg Public Library, Janesville, WI
© 2008 Len Provisor