I have a small collection of Americana, Some writing instruments, quills, ink travelers, sanders, letters, maps and documents. I sold much of it some years ago when I downsized and moved 5 years ago. A few days ago I found a large artist portfolio tucked away in a dark corner that contained some leftover maps and documents.
One of them is a State of Pennsylvania Deed from 1786 and signed with the name Matlack. I was about to consign this to an Americana auction but my research tells me a whole new story....and estimated value.
The deed is on what appears to be sheep skin parchment with three complete undamaged paper seals that are embossed. Seals usually become unattached and lost, so this is nice.
Nice seals, nicely embossed.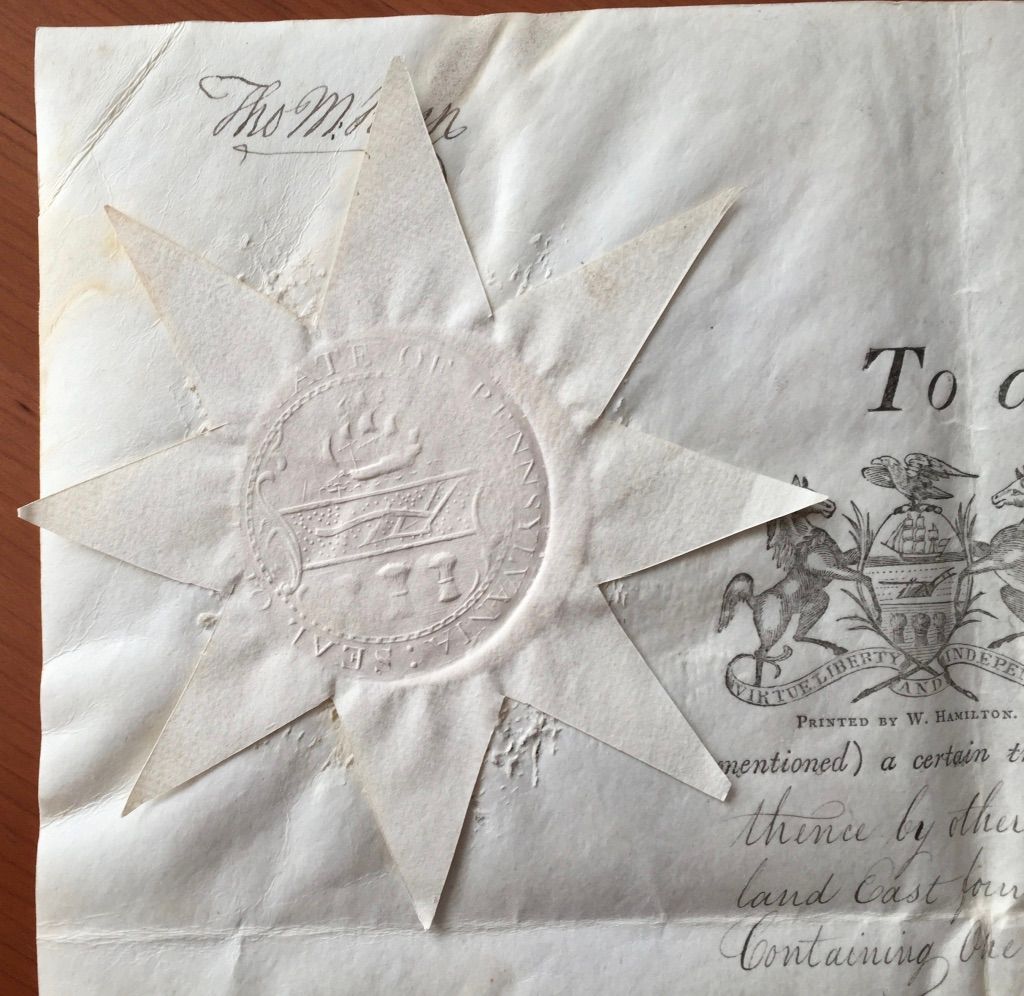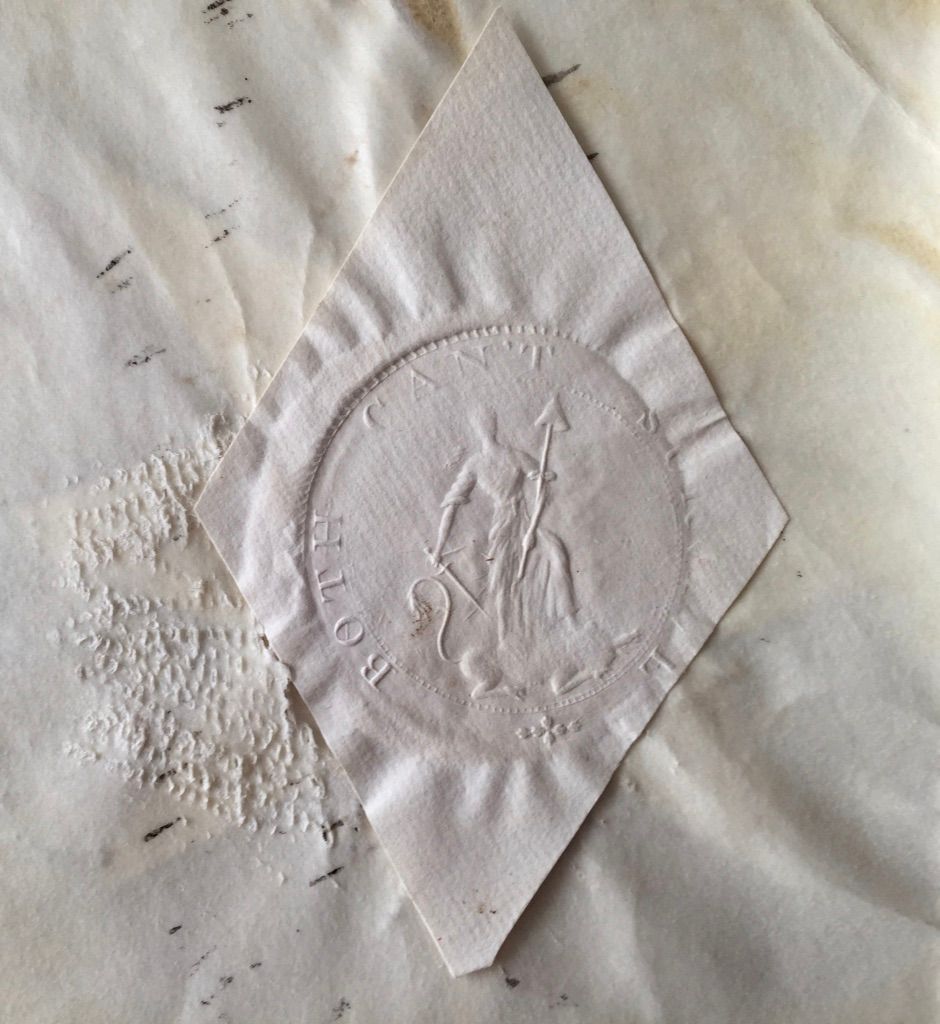 Here is where it gets interesting. The signature of the official is
Matlack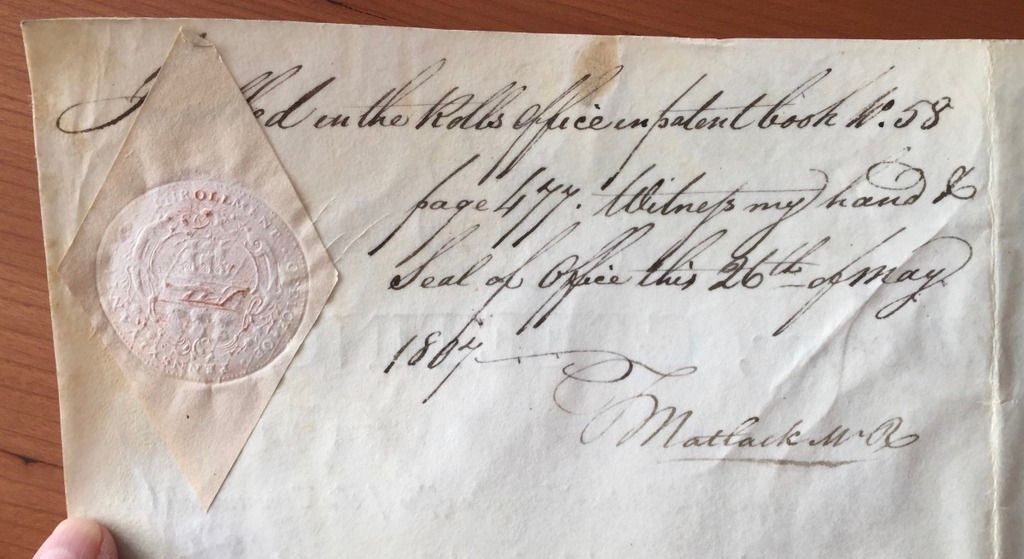 After some research I have concluded that this person may possibly be Timothy Matlack who was the original scrivener of the Declaration of Independence. The Declaration of Independence is now, of course, in the National Archives.
For your reading pleasure, here is link to his history.
http://www.archives.upenn.edu/people/1700s/matlack_tim.html