Russell Parker, son of George Parker is credited in 1931 with the patent for what essentially is the features of the Vacumatic. He had further patents awarded in 1932 and 1933.
Kenneth Parker liked the name GOLDEN ARROW but soon learned that Eagle Pencil Co. in England used such a name for one of their steel dip pens. Eagle held the trademark for the name and also produced a GOLDEN ARROW in Jade that looked identical to the Parker Duofold. If that was not enough of a problem, there was an express train that ran from London to Paris....and it was called THE GOLDEN ARROW. Another coincidence, Bette Davis starred in a movie called "The Golden Arrow". Then came the Pierce Arrow automobile that featured a logo identical to the Parker feathered arrow.
In spite of the above, the GOLDEN ARRROW was produced in very small quantities for test market purposes and released to selective dealers.
There were two versions. One high end model had three gold plated cap bands and a two tone platinum and gold nib. A less costly model had two cap bands and an all gold nib.
GOLDEN ARROW 1933


Black GOLDEN ARROW with two cap bands


VACUUM FILLER with three and two cap bands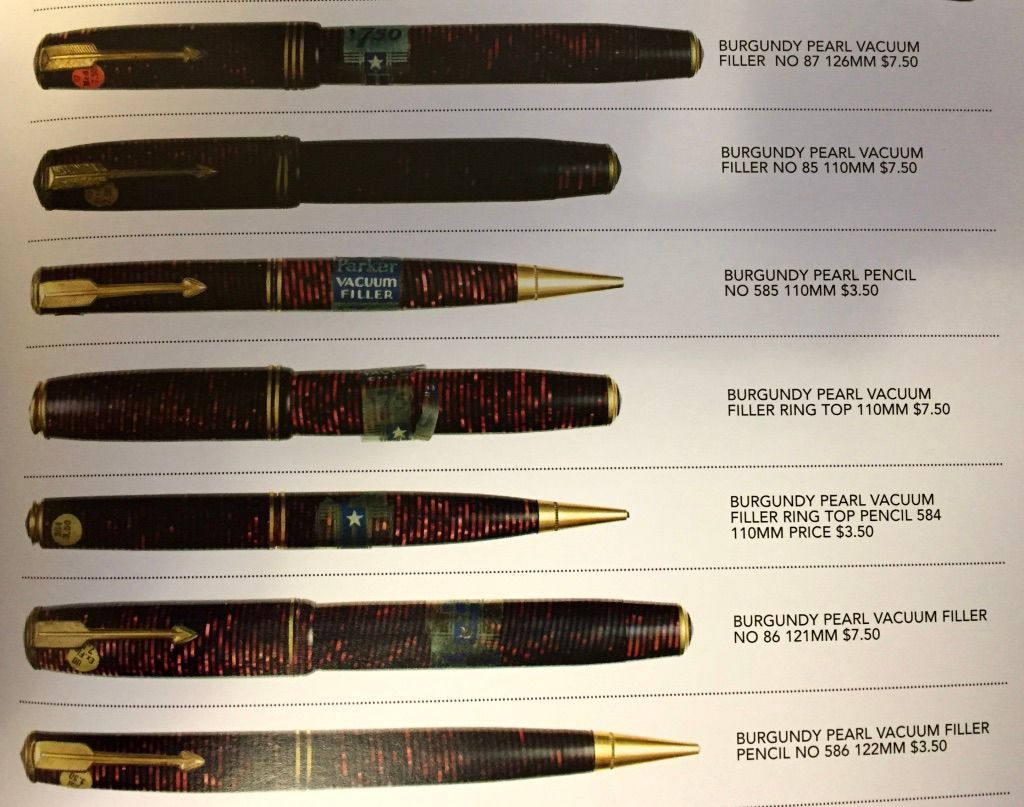 It may be difficult to determine the generation of your GOLDEN ARROW, however I have seen many and the earliest versions tended to have the laminated rings askew or on a slight angle to the axis.
You'll have to attend many pens shows or plead, cajole and beg may a vintage dealer to part with the correct cap and nib....but nothing is impossible, so, good luck with your remarkable find....and happy hunting.
Images and information from PARKER VACUMATIC by Geoffrey Parker David Shepherd Dan Zazove

Some copies of this book still available, contact your favorite dealers.