a friend called me and insisted I go to the Jukebox and antique advertising show even 'tho I figured not a chance there would be any fountain pens....but I have learned...one never knows, does one?
Saw lots of great vintage advertising signs, tins, jukeboxes blaring my favorite tunes from the 50's and 60's that I actually remember when first released on the radio (AM only, no FM back then). So it was an enjoyable stroll looking at a great variety of clever advertising from turn of the century to modern made vintage-like signs, etc made to look like they were genuine vintage products.
Loved the vintage bicycles, really works of art and my son has a bike shop so he actually collects vintage bikes to decorate his shop.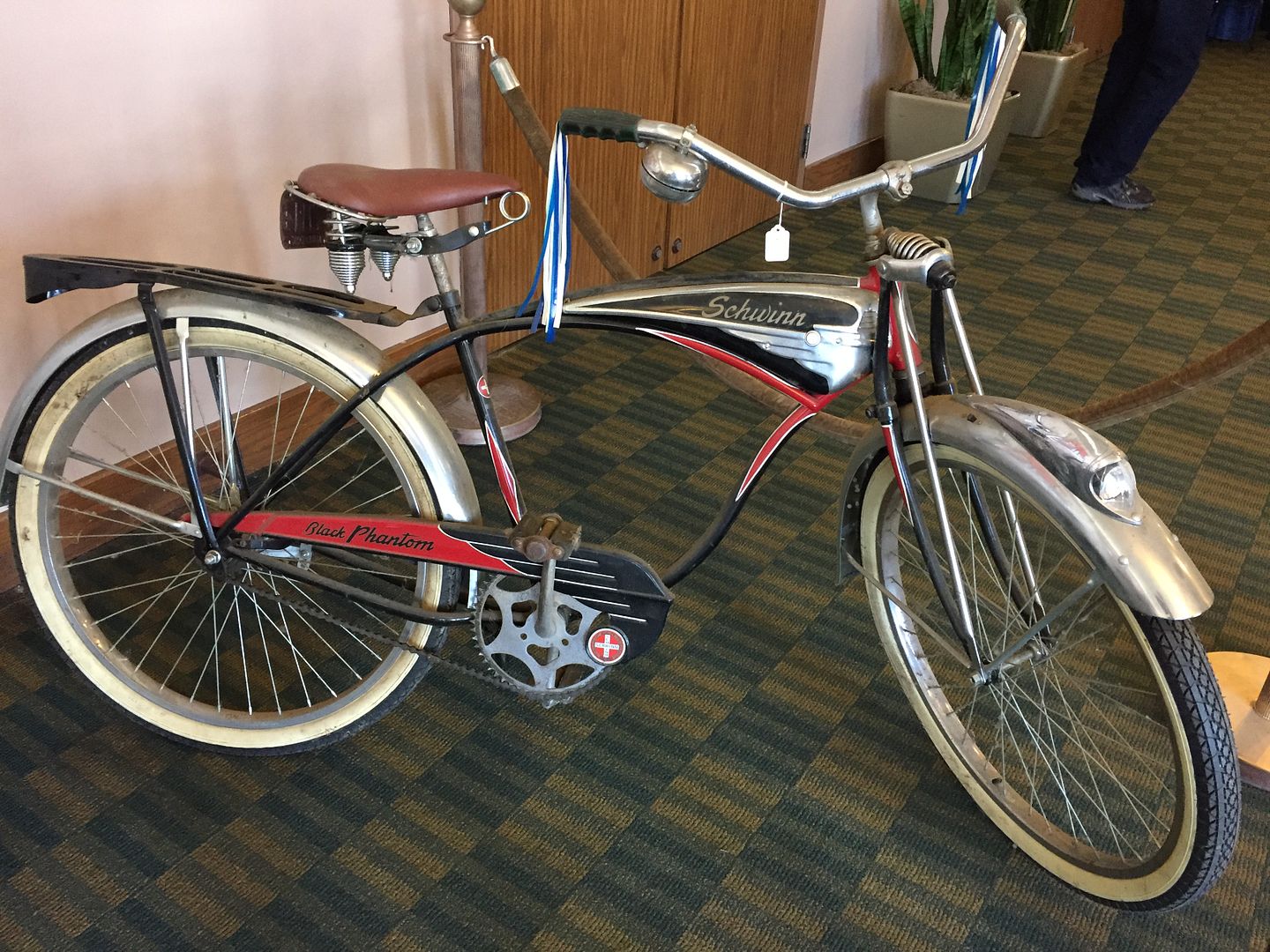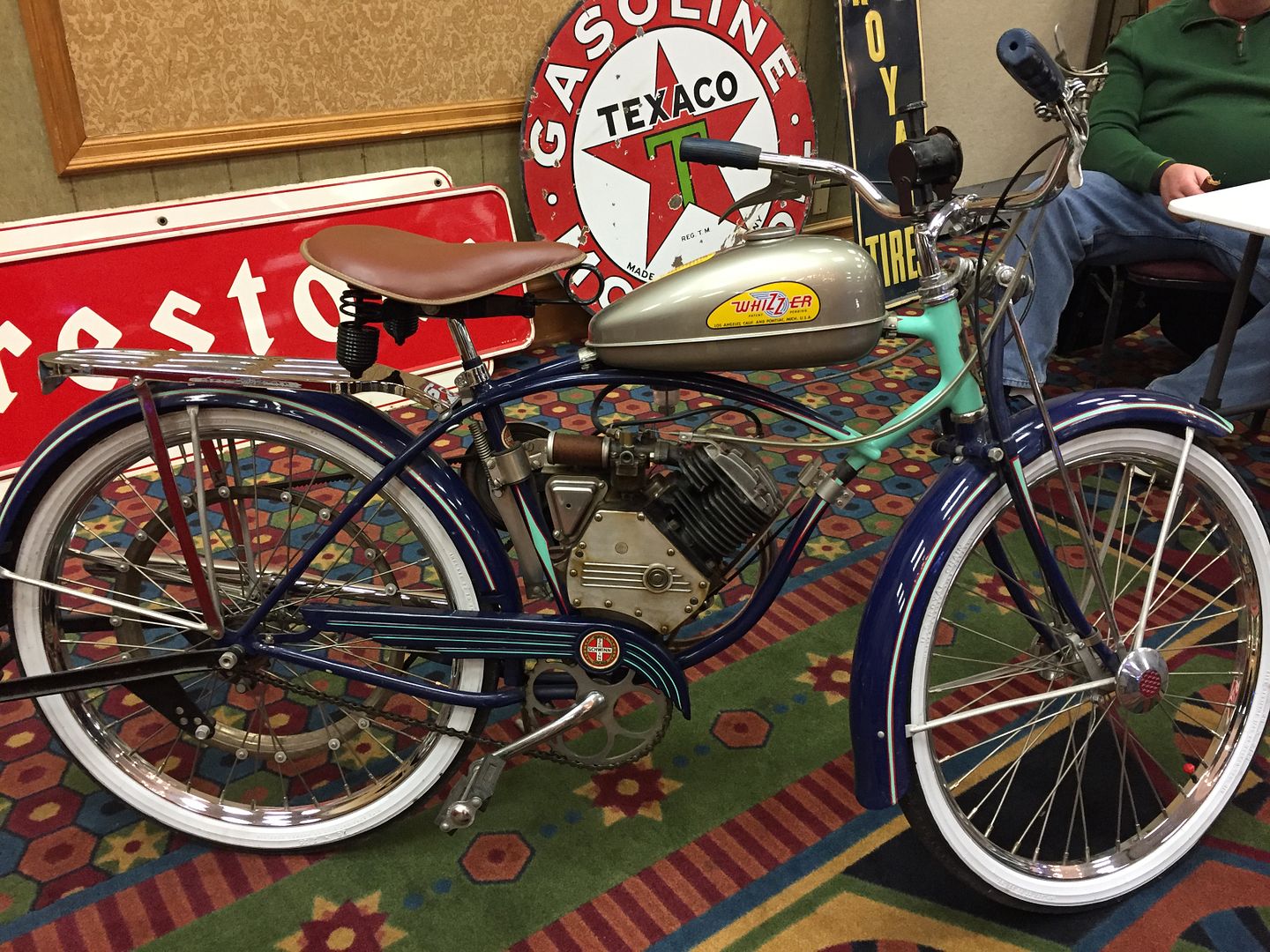 turn of the century coin operated game machine, wheels turn, bell rings, winner may get a few cents.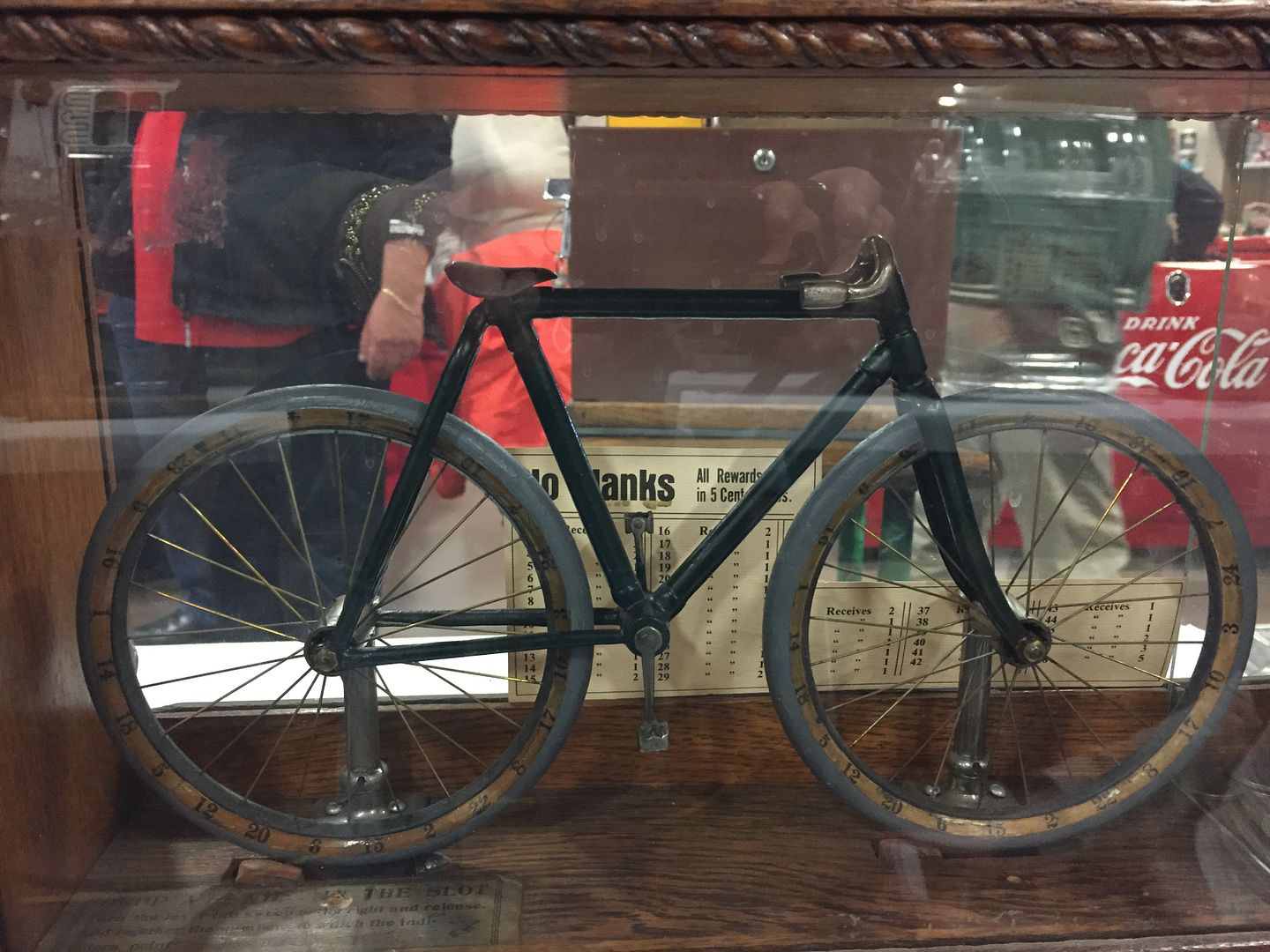 really cute soft drink advertising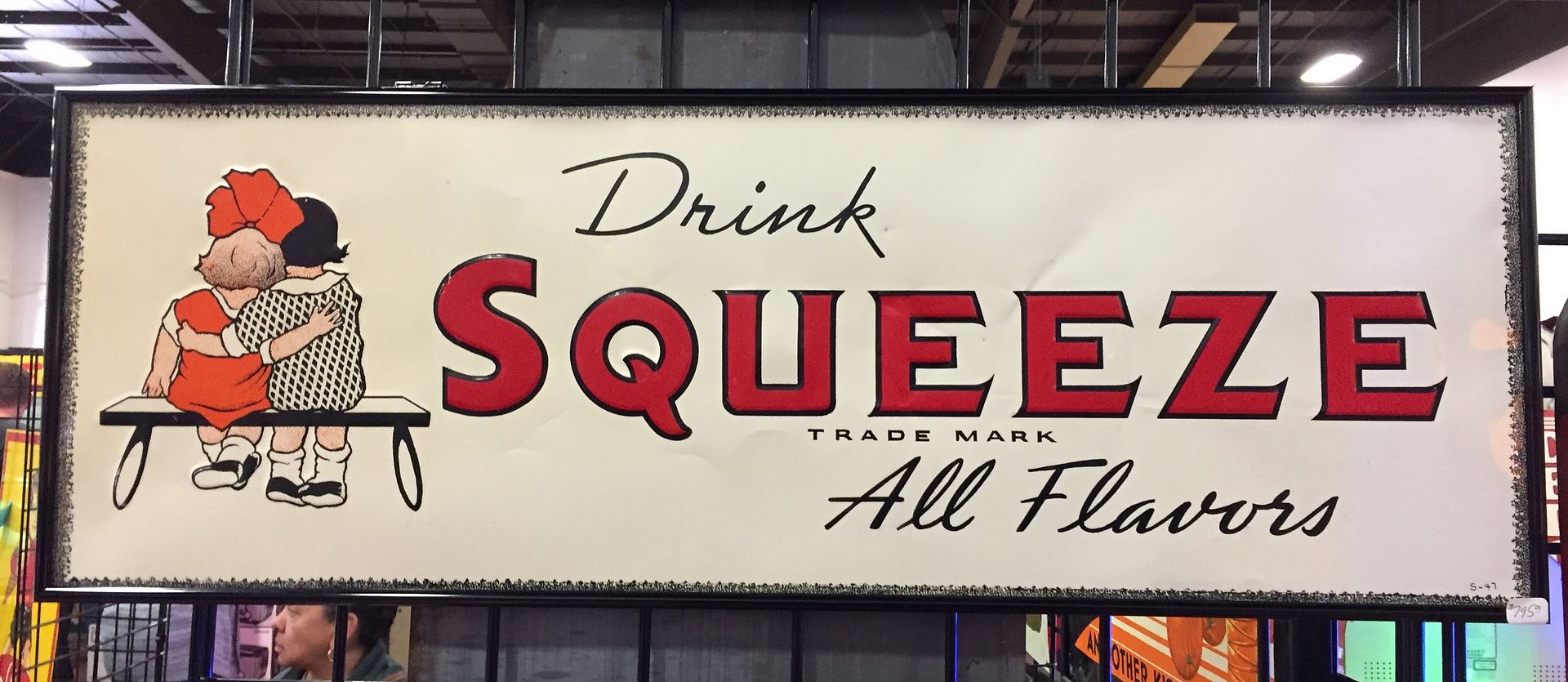 great juke boxes with great Deco designs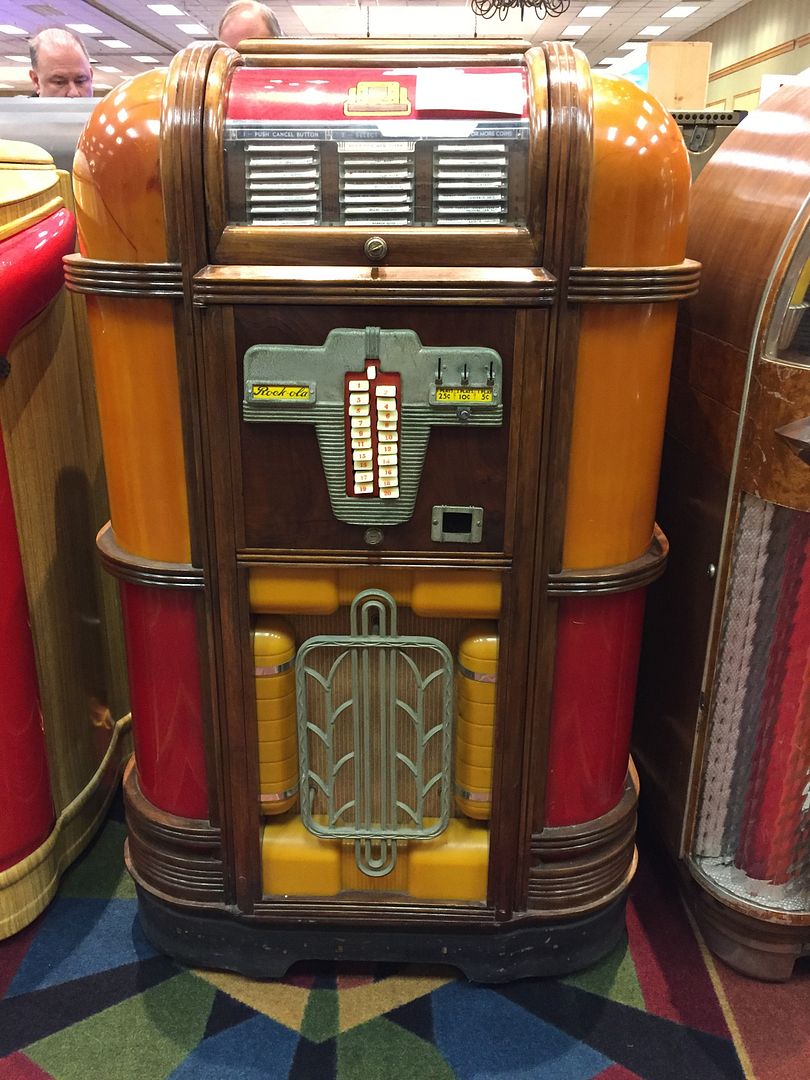 the only reason I marveled at this, was the hat. A pen dealer friend also collects western hats so I took this picture for him. Cute.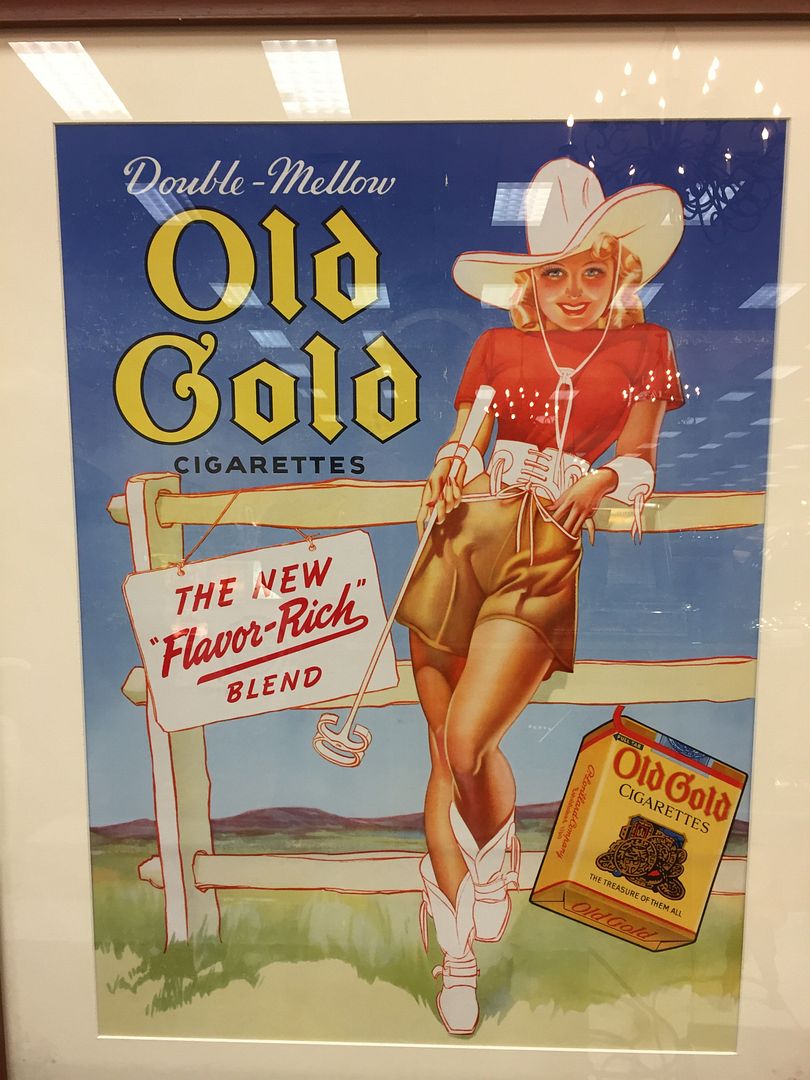 Lo and behold...the only display that had fountain pens. Two upside down Esterbrooks, a ballpoint and maybe another ballpoint.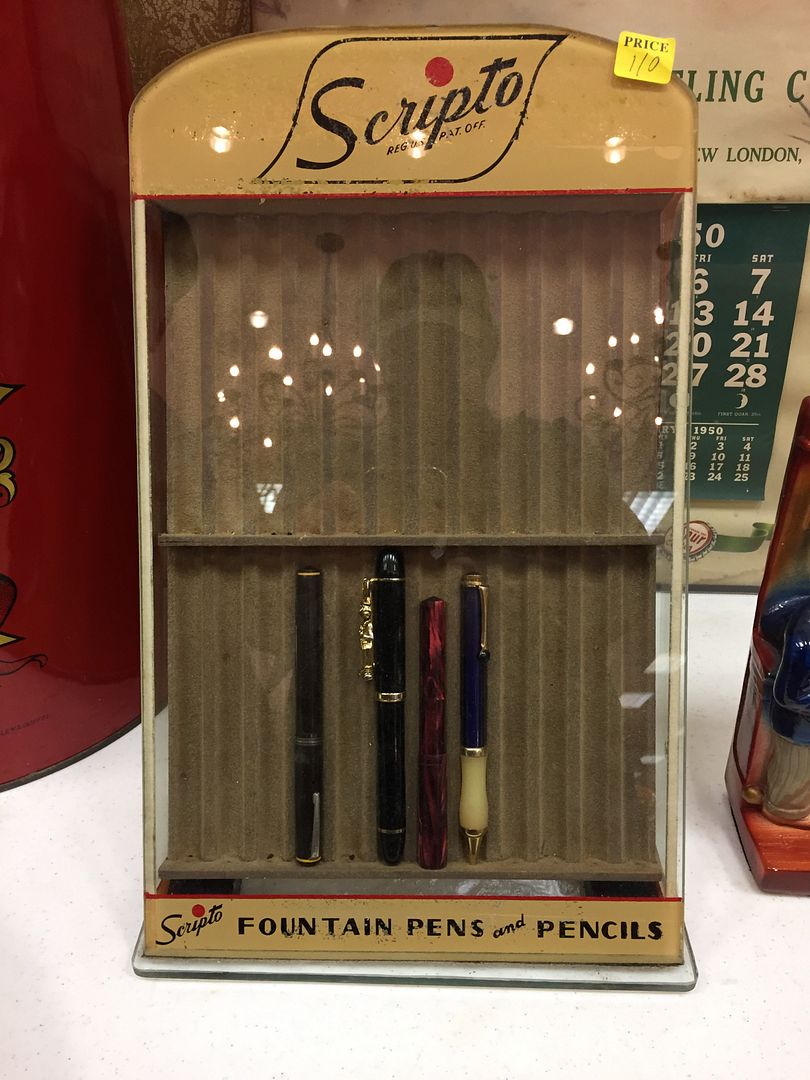 So, I guessed, every dealer was probably thinking the same thing...."nobody buys old fountain pens anymore, we may as well just pull the gold nibs and throw the rest away."