Chicago Pen Club meeting - Pen Show auction preview
Had another great meeting with Roger Wooten and Paul Conterato bringing a mass of pens that will be in the May 4th evening auction. These are from two estates with some outstanding
examples of high quality fountain pens.
Seen at the meeting some Wahl Coronets, an absolutely mint perfect color Sheaffer Jade flattop complete with price sticker and in original box…gives one palpitations any day of the week.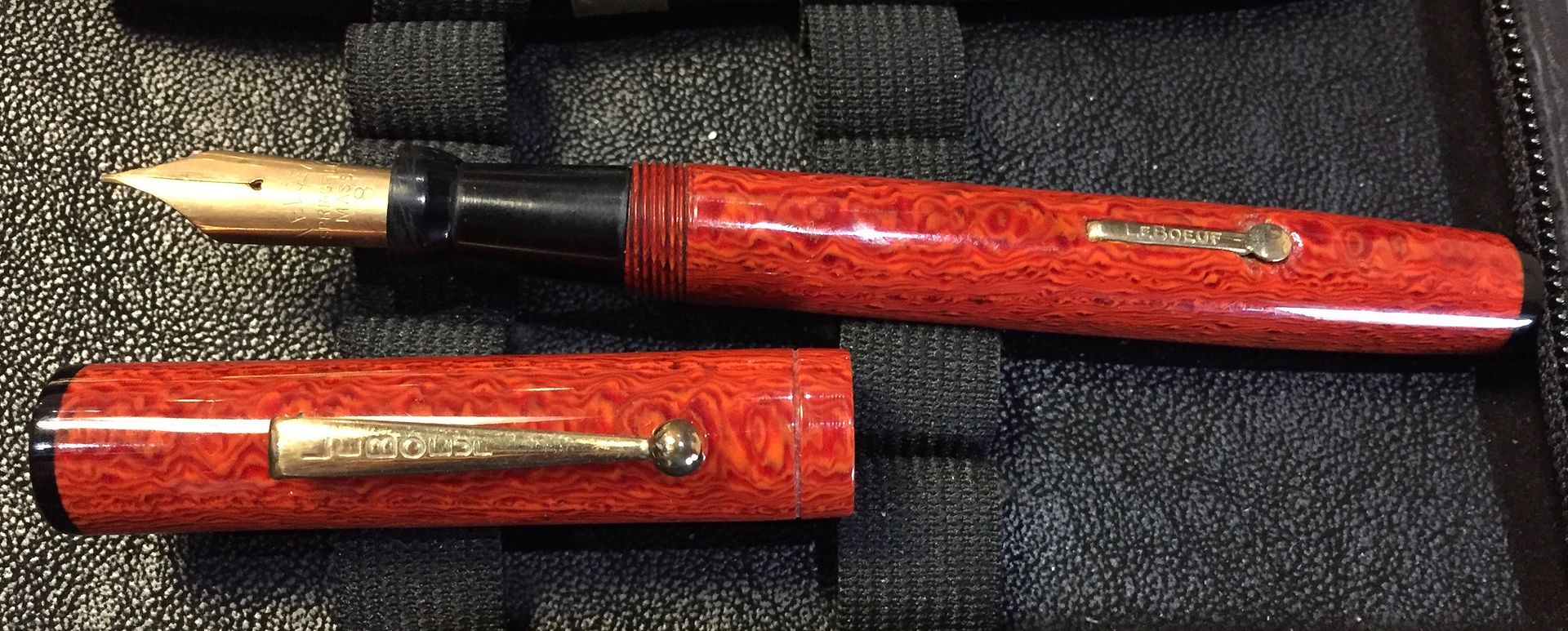 A lever filler LeBoeuf in a perfect Coca Bolo. This has a #8 nib, the color is perfect and I don't usually use that word describing pens. The earliest LeBoeuf lever filler was introduced in 1921,
introducing the first pen manufacturer using celluloid material. The early 1930 sleeve fillers were in two versions. One had the back half of the barrel slide back to reveal the thumb filler. Another model had the entire barrel slide back to reveal the thumb filler.
Read more information on LeBoeuf pens from Jim Mamoulides' PeninHand.
http://www.penhero.com/PenInHand/2015/PenInHandJul2015.htm
Some other pens from Sunday's meeting.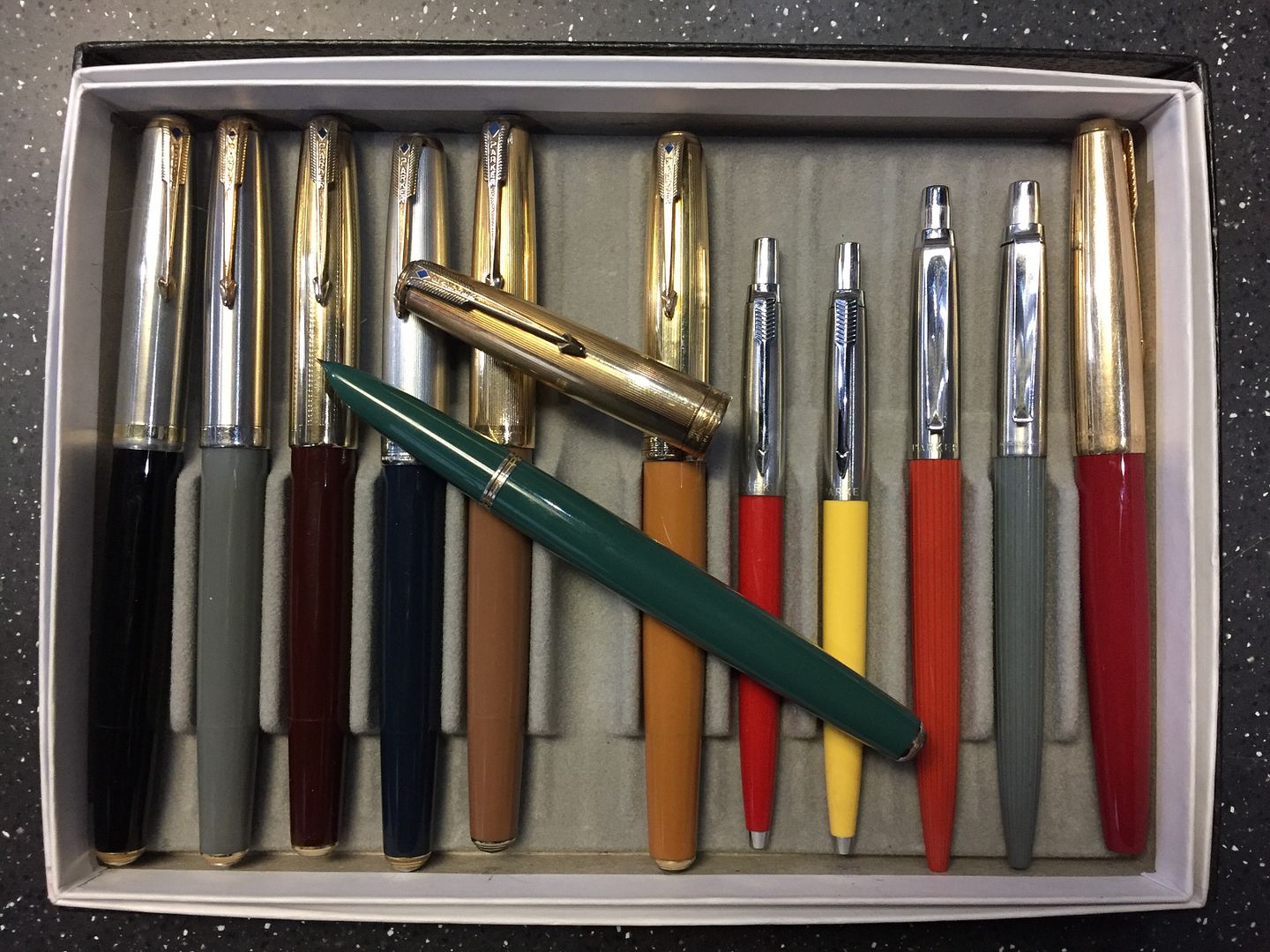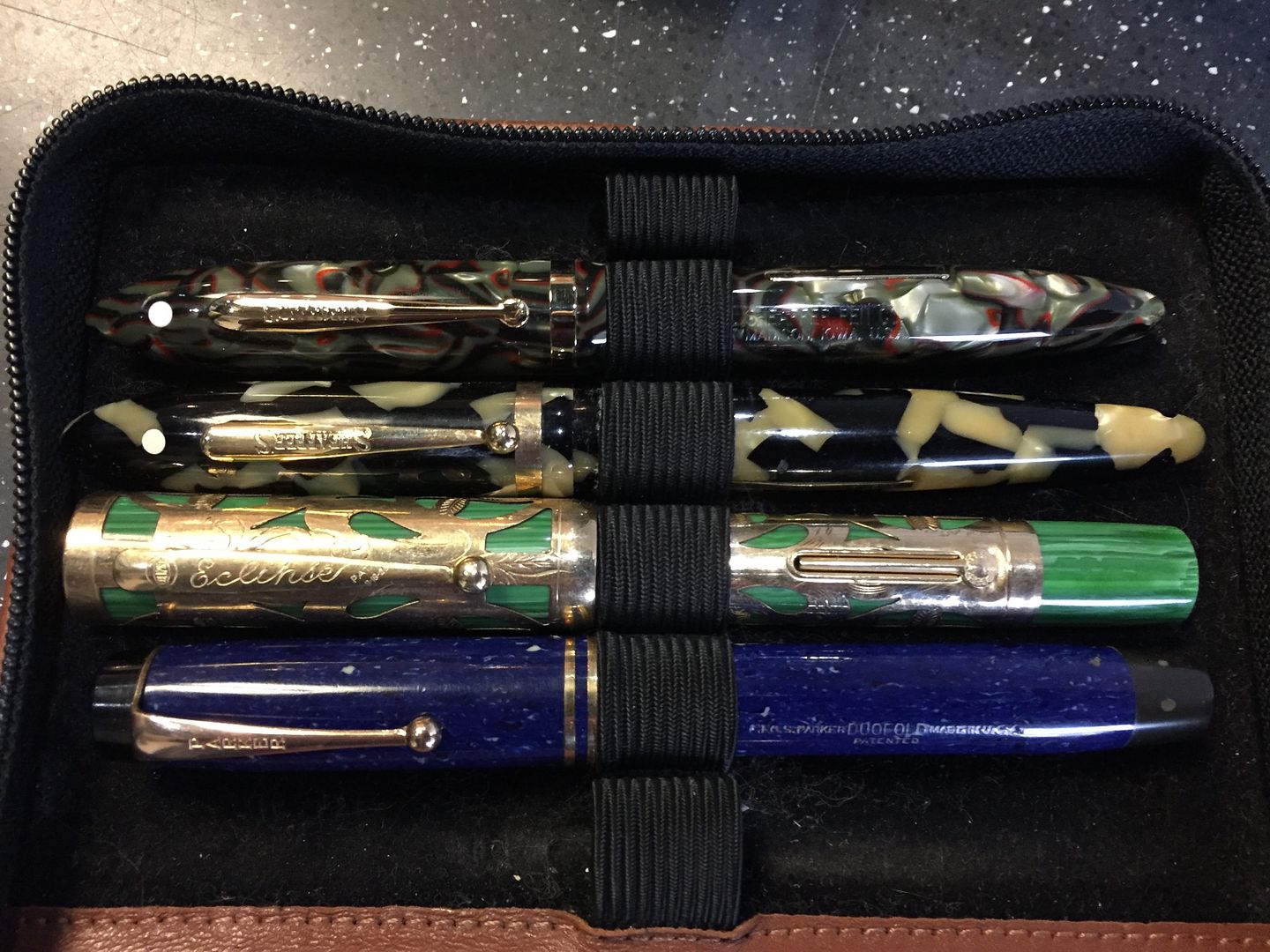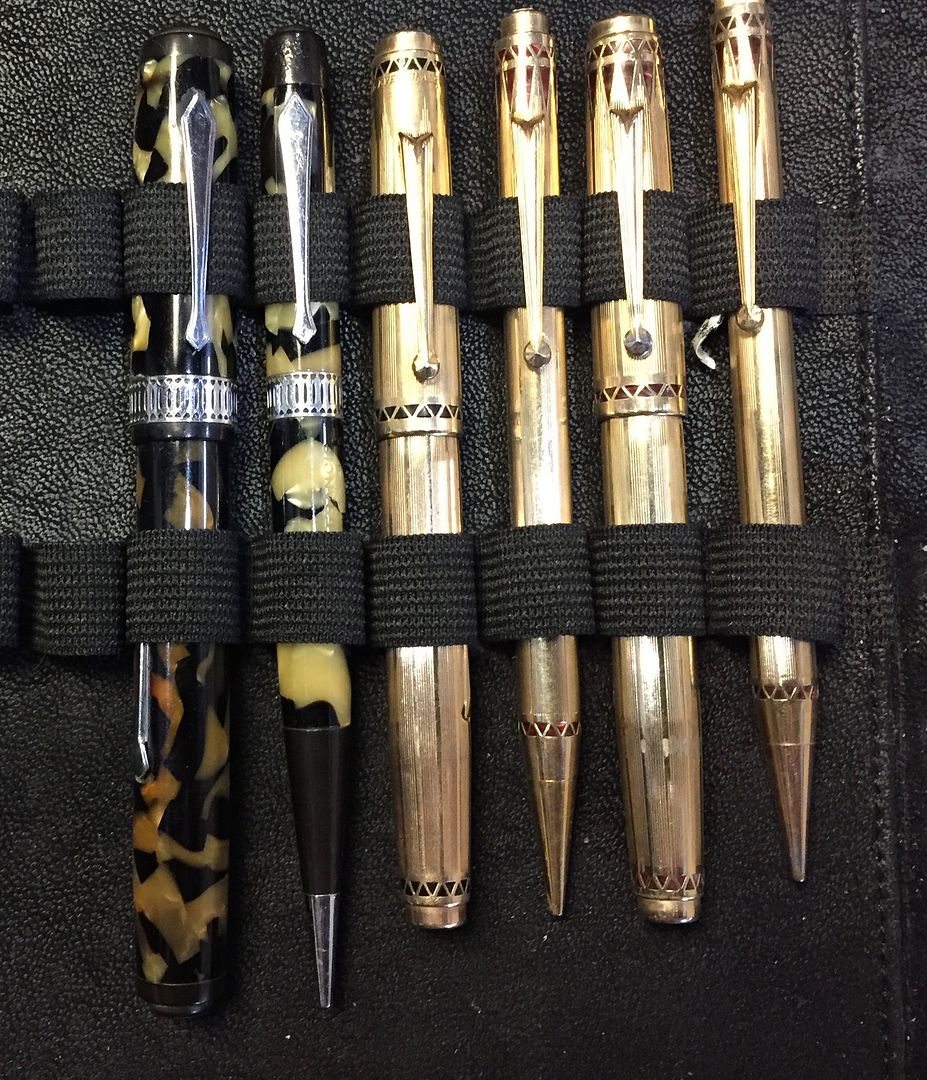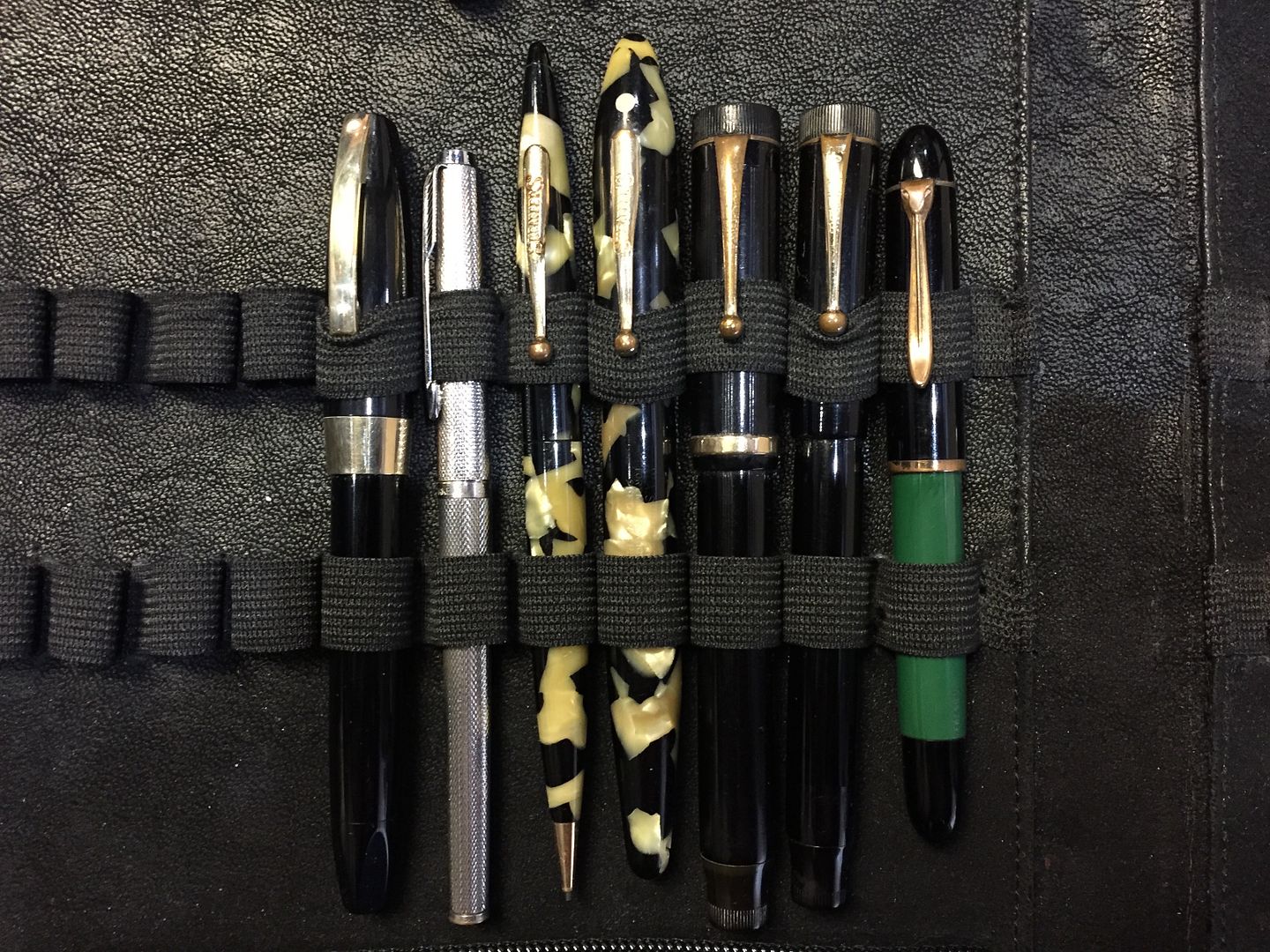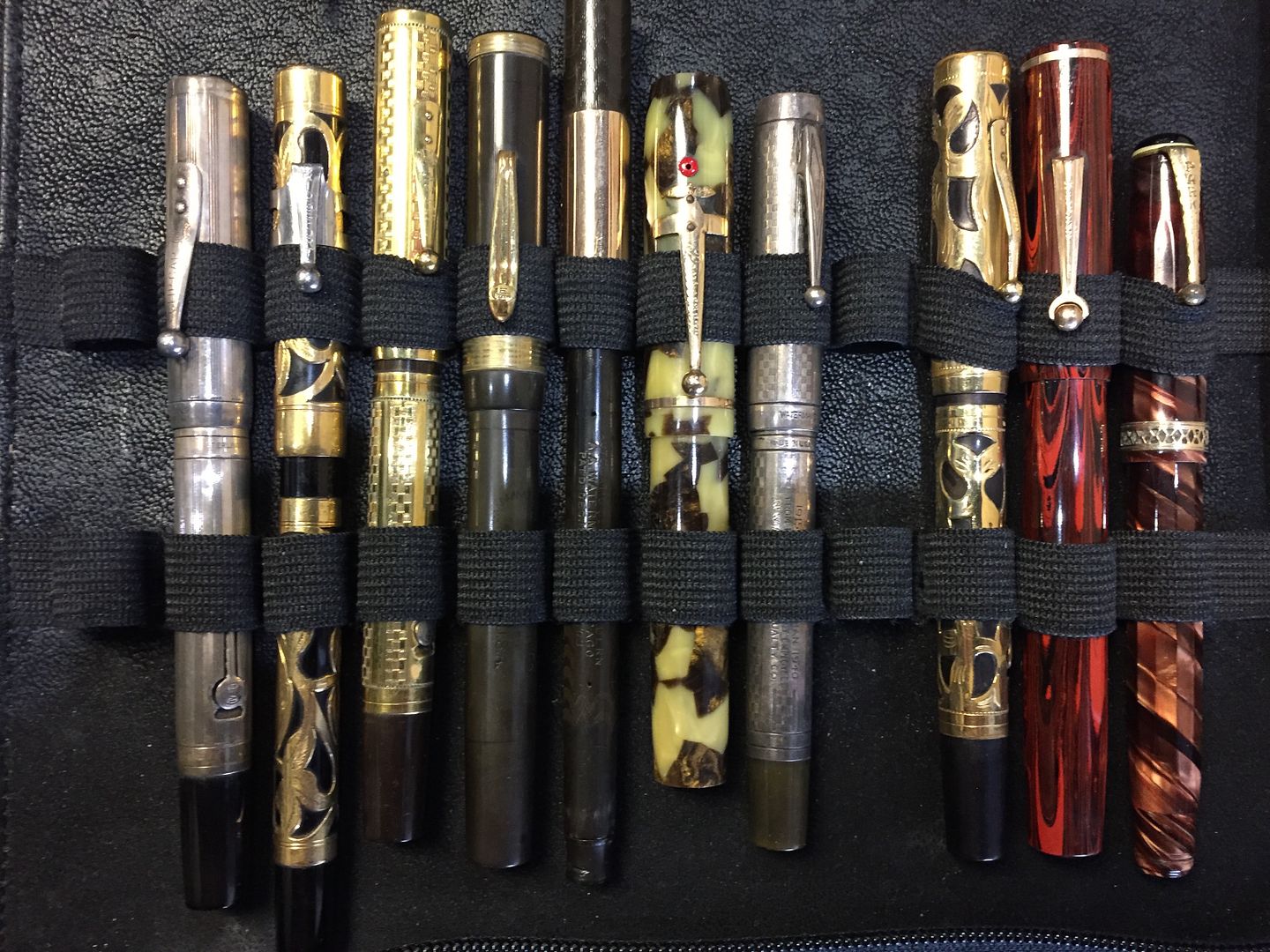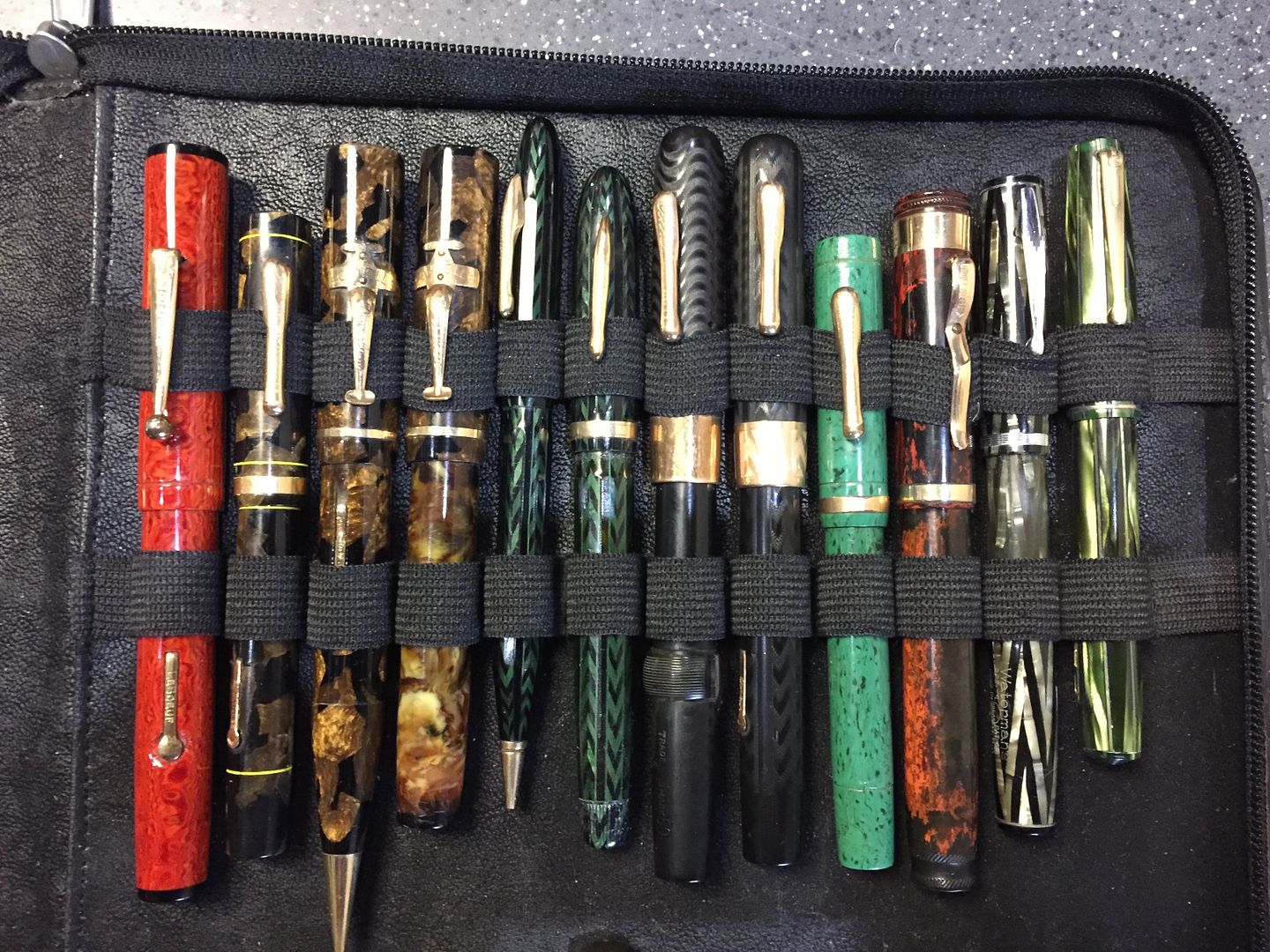 Link to review other pens for the Chicago Pen Show auction.
More pens will be added in the next few days. Get a look at that early 1980s Montblanc 149 with sterling cap bands !! Paul tells me they have so many Patricians from estate collections they will have to spread them out over the next few upcoming pen show auctions !!!
https://www.flickr.com/photos/163925377@N06/sets/72157689768039290/