Once again the oldest pen show in the country was a great success with the tradition of vintage vintage vintage and certainly some exciting new modern pen manufacturers being introduced.
Brought to us by Paul Conterato (left) and Roger Wooten.
Pen show lobby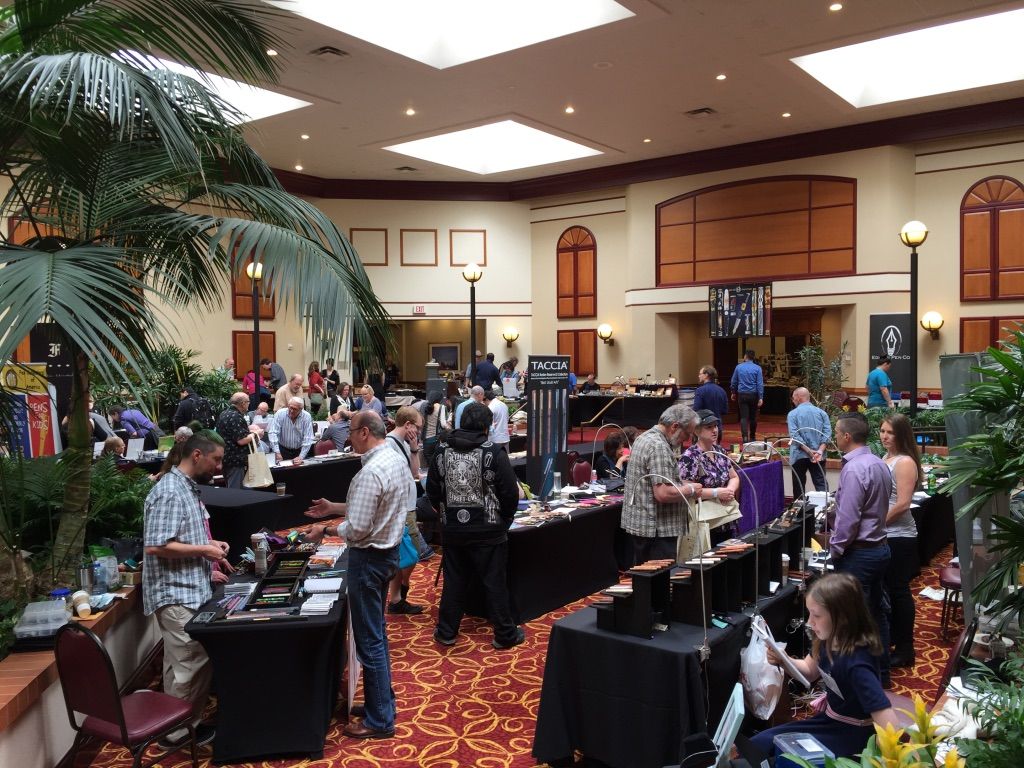 Exhibit room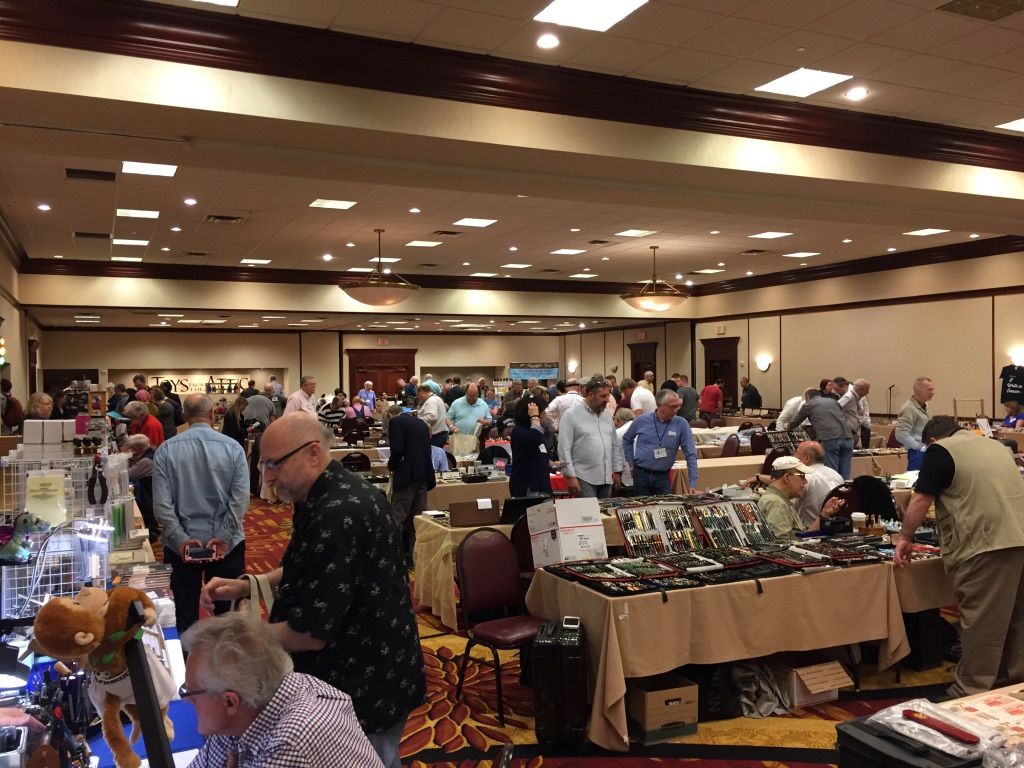 Our long time friends Brian and Lisa Andersen, who, coincidently once upon a time were bidding against each other for an Esterbrook pencil to match the pen that each also had in their collection....one out bid the other, they met at a pen show...and eventually the wedding took place at the Chicago Pen Show a few years ago. A romance made in Pen Heaven
Well, the news is they have a wonderful pen shop in Wisconsin for some years now and just announced a huge leap to Chicago for a second shop. And the location is no less than in the lobby of the downtown Palmer House. We wish them success in their newest location. Click on their blog for latest news.
https://andersonpens.com
Loads and loads of vintage no matter your passion, everything from Parker Wahl Waterman Sheaffer Conklin and more.
Kanilea Pen Co
http://kanileapenco.com
I just have to brag about these pens...after all, Made by Pentracers.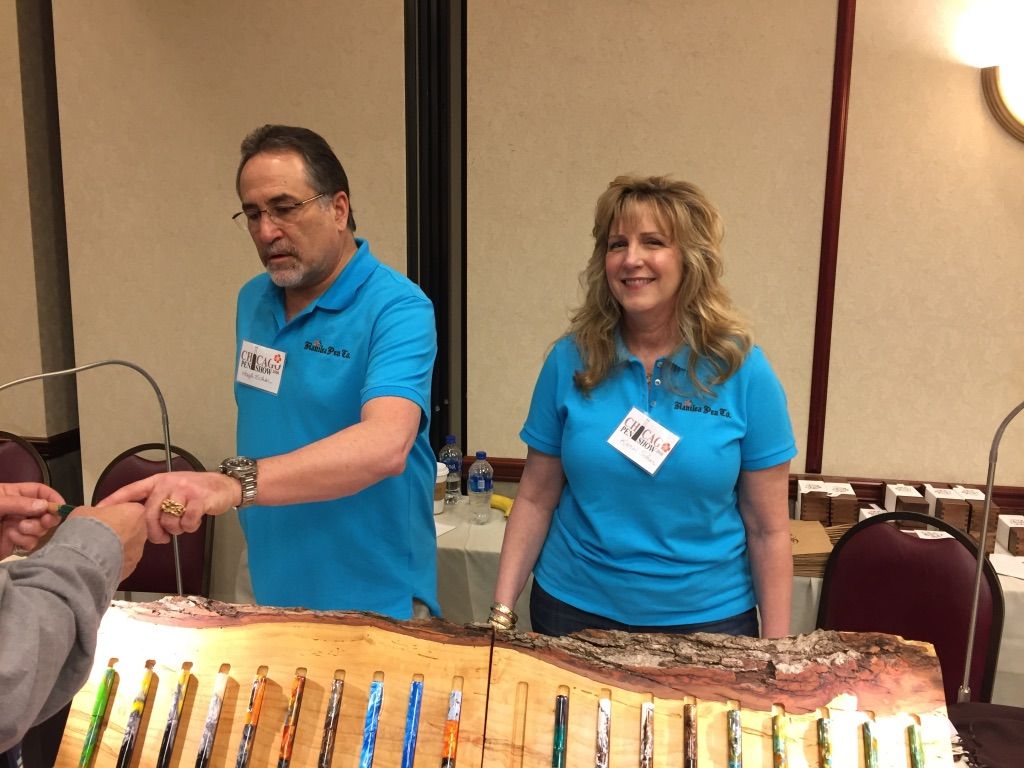 I was very happy to meet Pentracer Hugh Scher and his wife Karol who are producing a remarkable line of pens. The theme is entirely art and design replicating the colors of Hawaii. Most amazing, a customer can choose the colors and patterns with custom made acrylics and hand poured in one of various cap/barrel style and shape
Steel or gold nibs, cc fillers, rollerballs and ballpoints. Dedicated to the environment the walnut boxes can be repurposed, the paper wrappers are imbedded with flower seeds....plant the labels in the ground and you get flowers !
Just look at these amazing colors....and each is custom poured.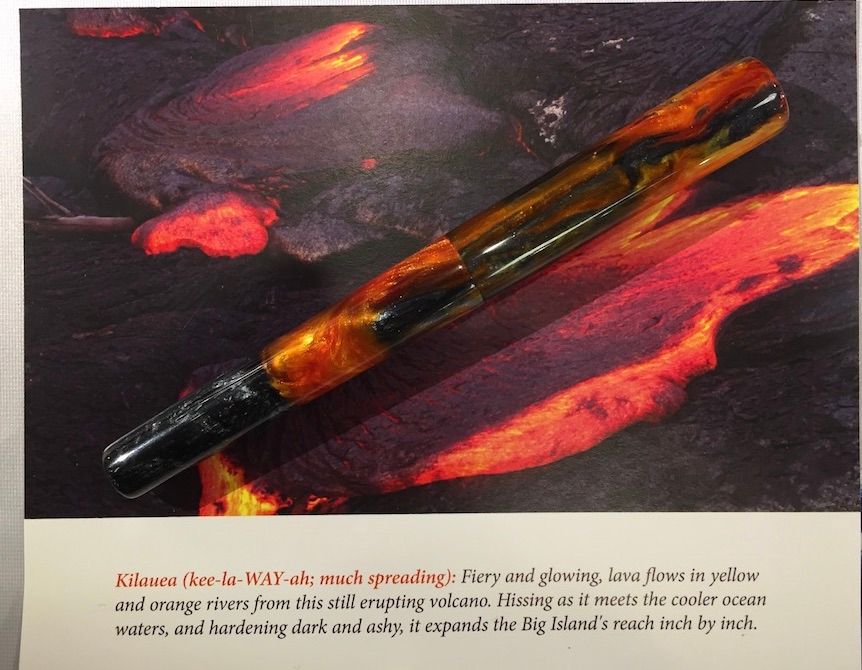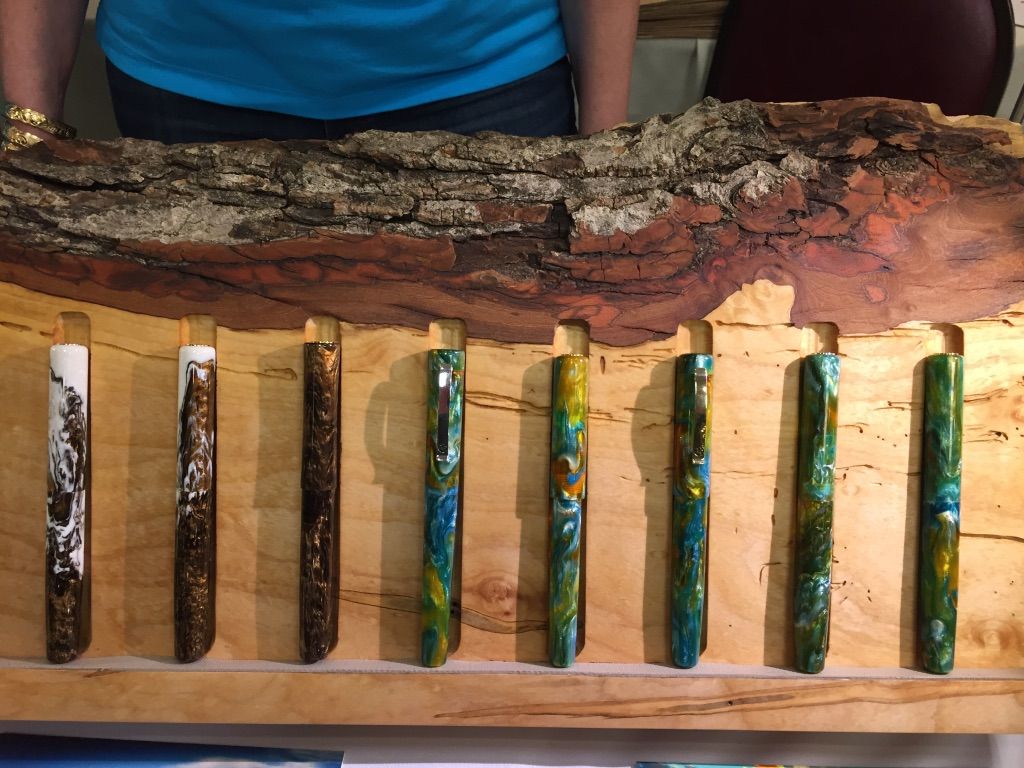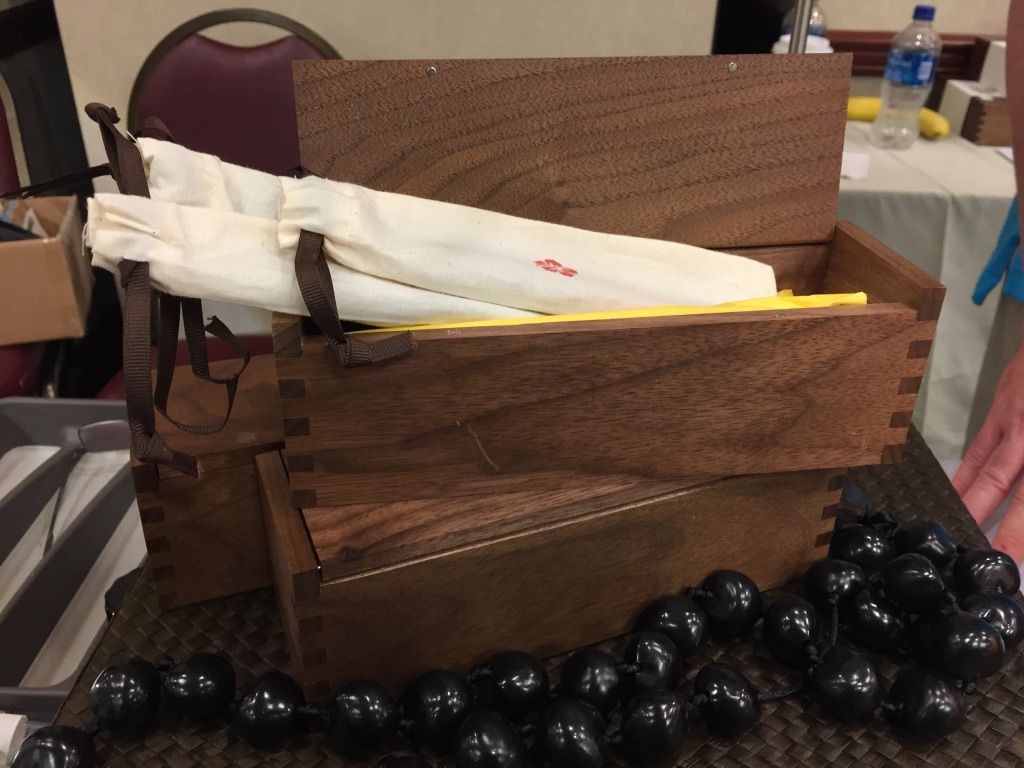 Ron Zorn, with his nose to the bench and rarely looked up.
Terry Mawhorter who hosts the Ohio Pen Show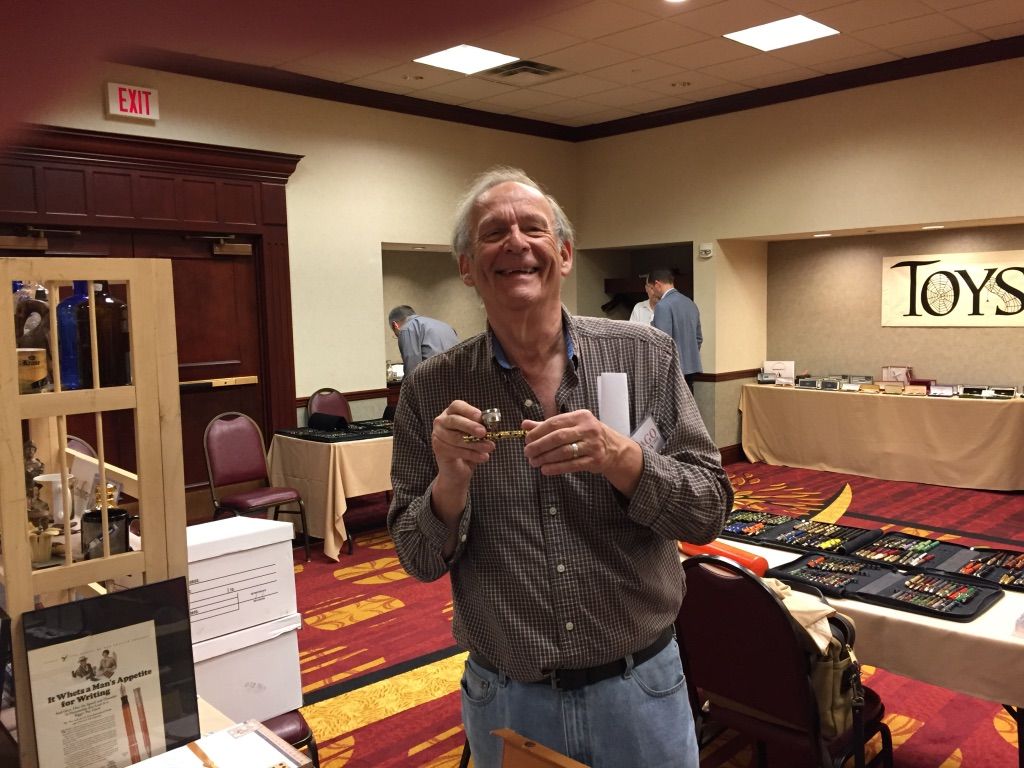 Conklin Nozacs abd gorgeous Combo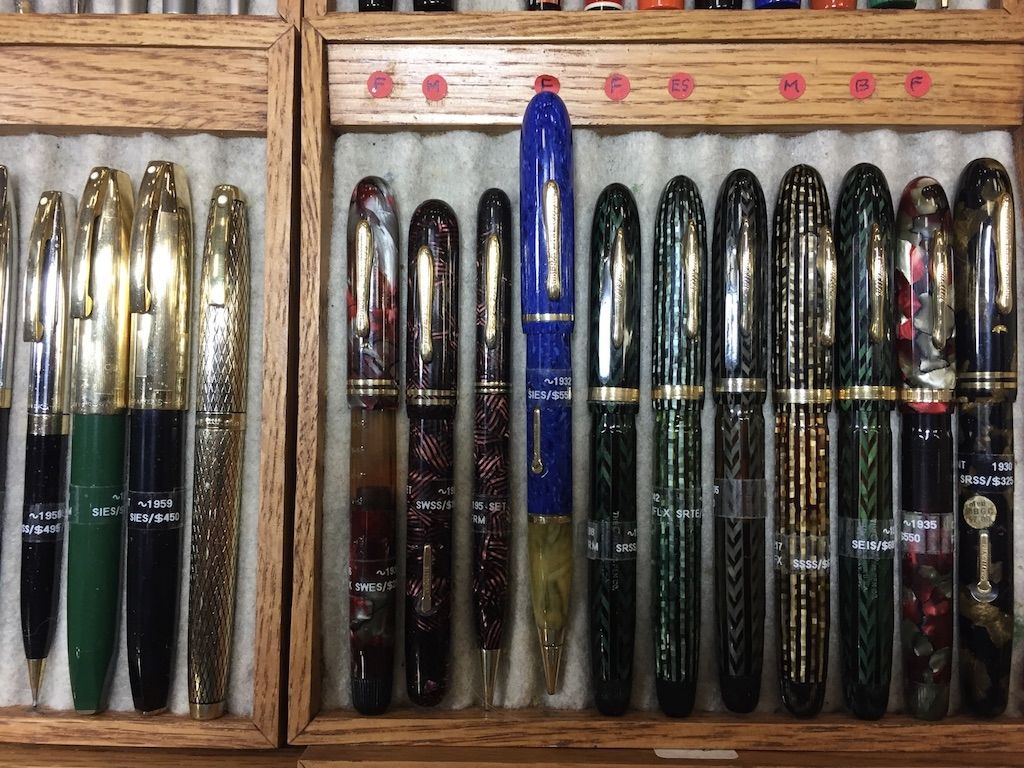 Waterman 20 with sterling overlay...that's a hunka hunka pen.
Shu-Jen Lin from Taccia Pen Taccia recently merged with Nakabayashi Co. Ltd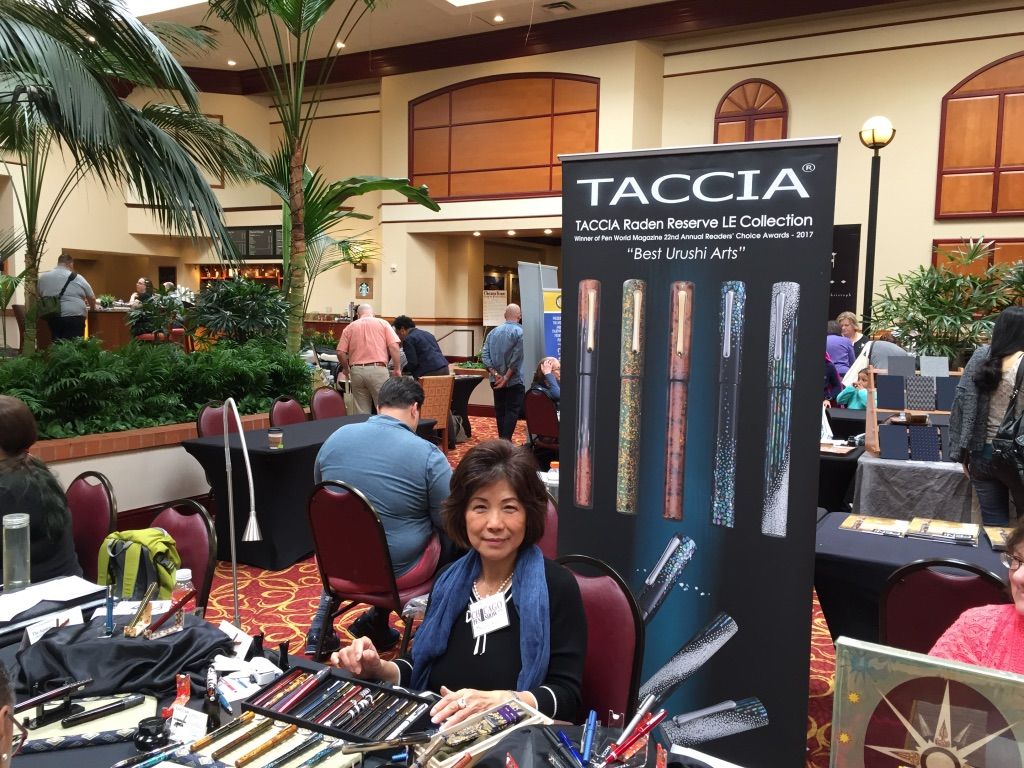 image from PEN WORLD magazine
Osman Sumer - Master of Montblanc and anything German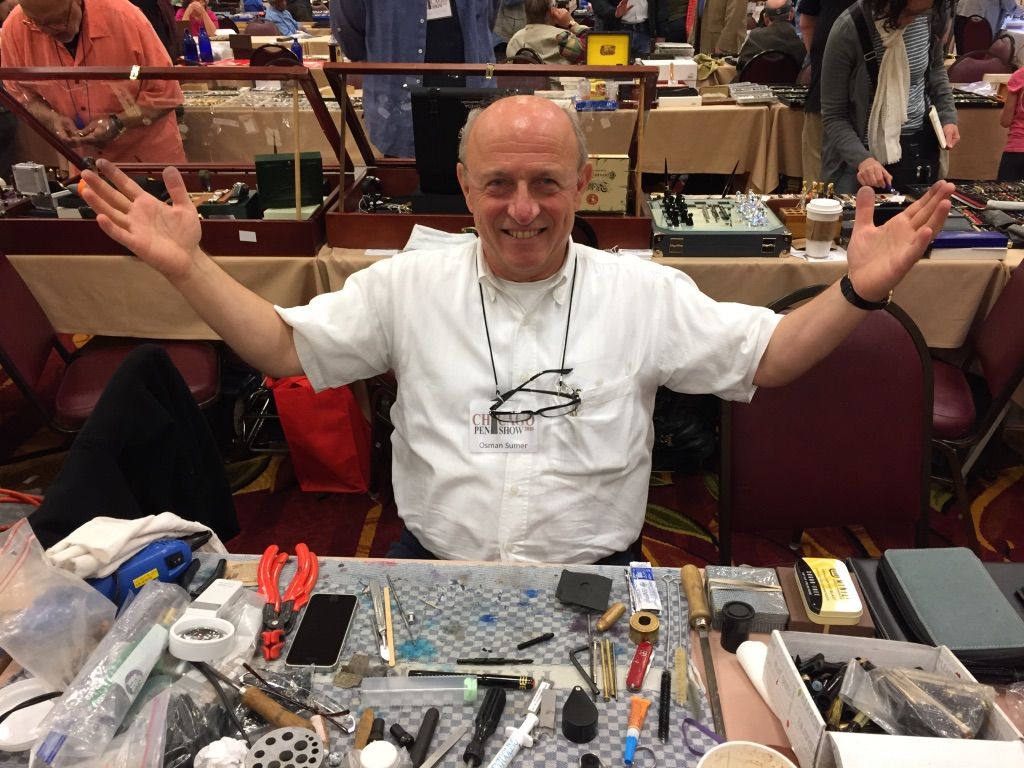 Paul Erano, author and near expert on almost any fountain pen name.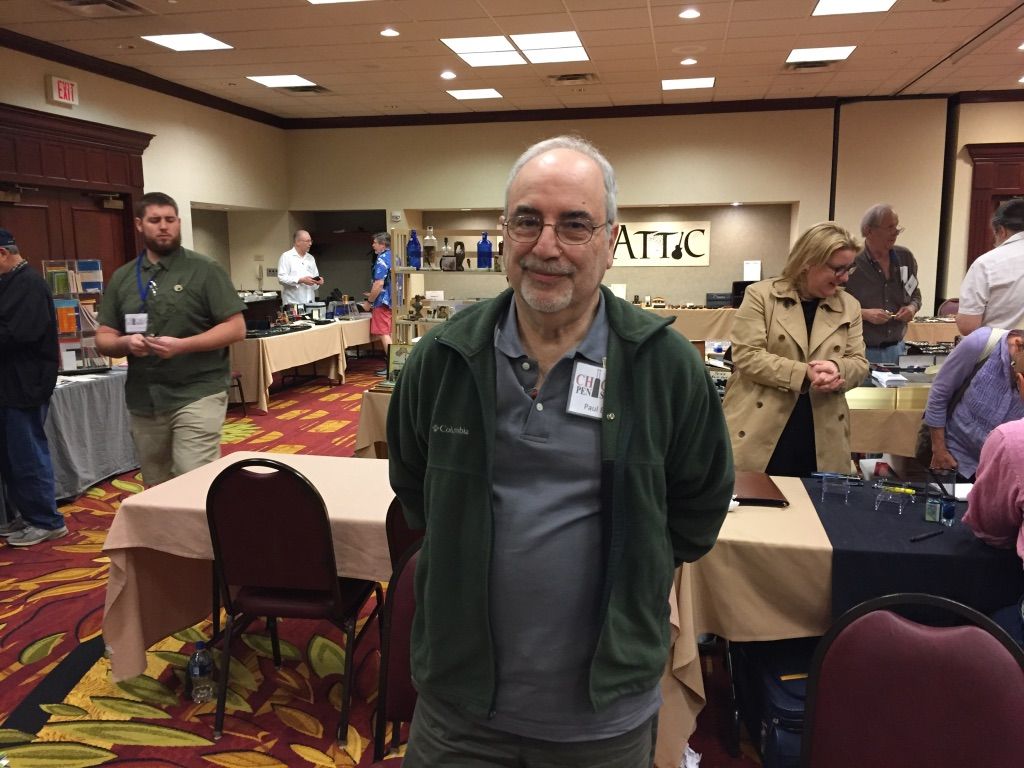 Nakaya Pens displayed by John Mottishaw's nibs.com. Here is Jessica Hlavac with a wonderful display of Nakaya testers.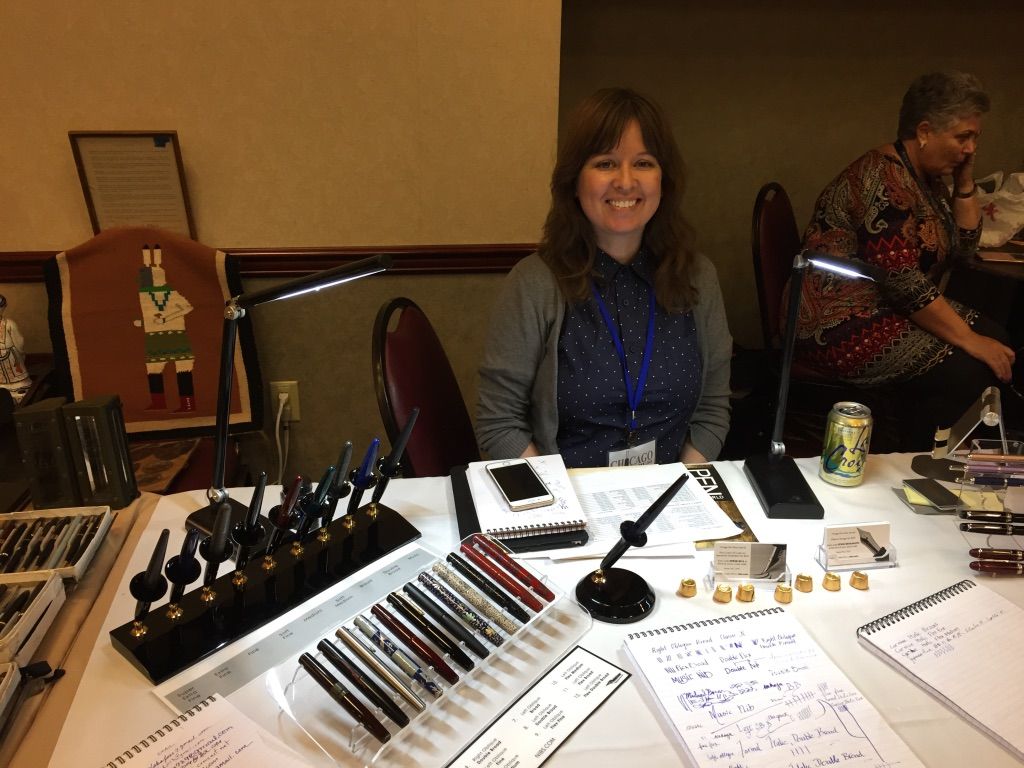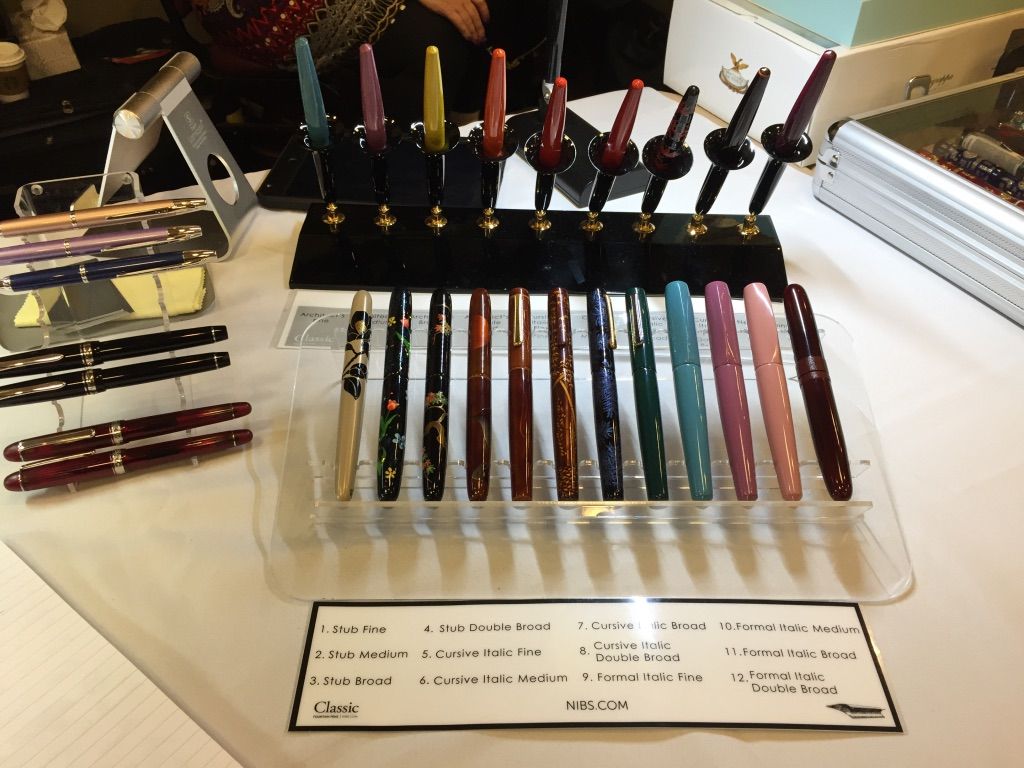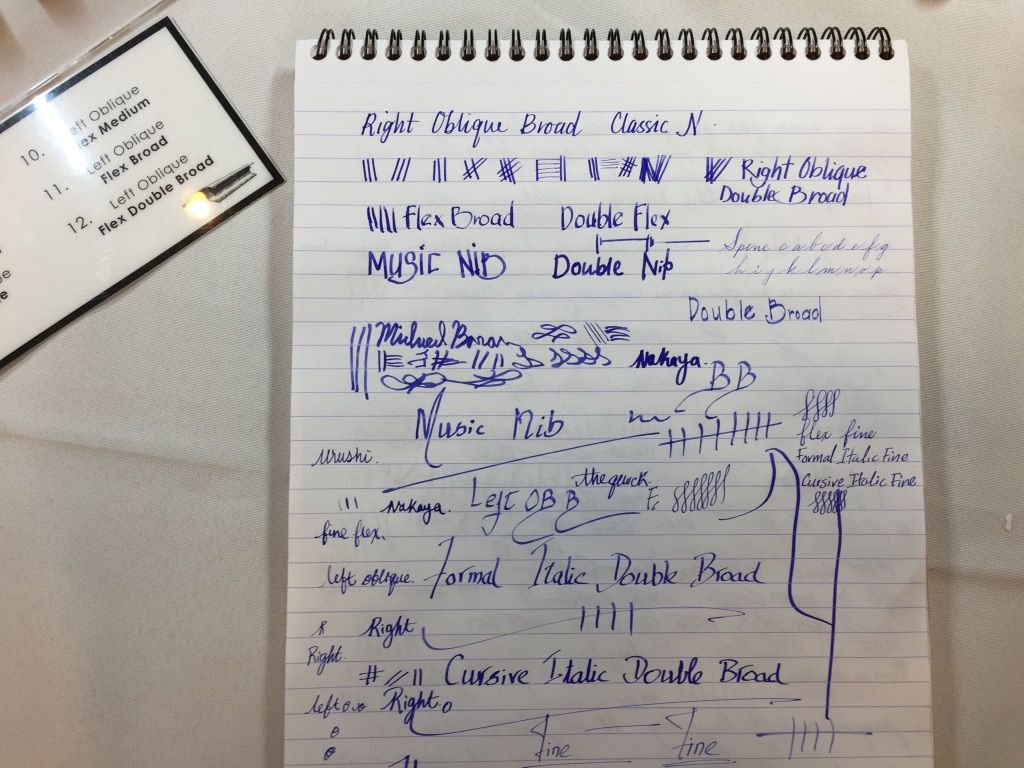 Joel Hamilton and his sister Sherrell who was running around too fast for me to get a photo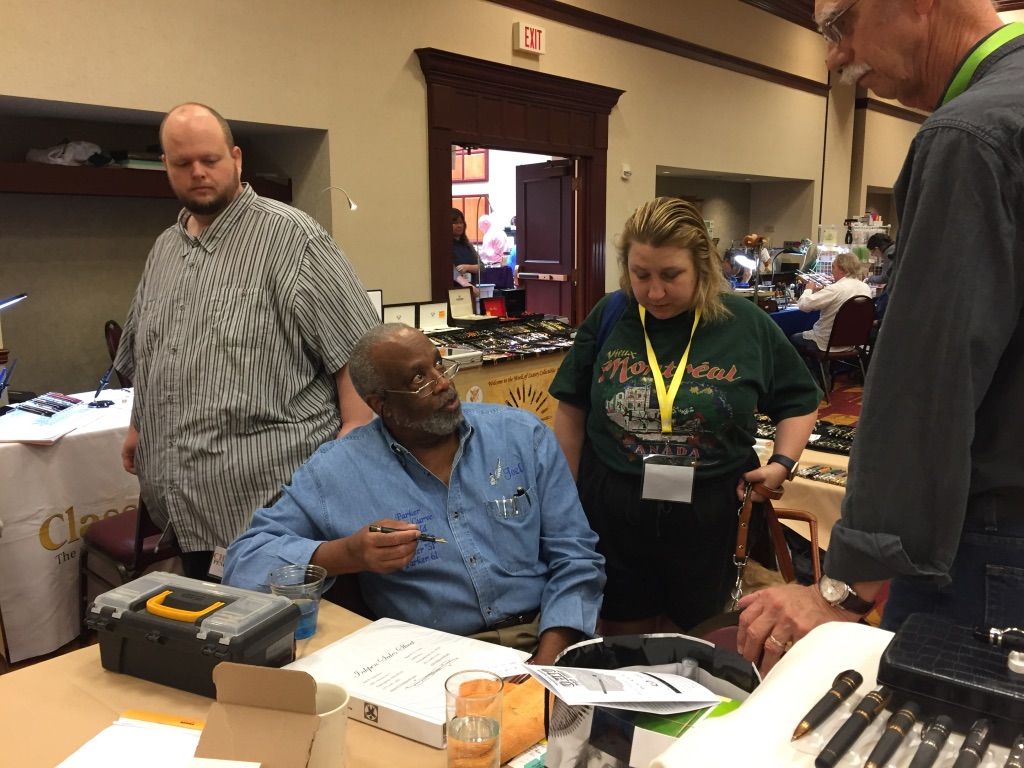 Go to my Photobucket album to see more images from the Chicago Pen Show. Click on SLIDESHOW for larger images. Three pages.
http://smg.photobucket.com/user/propro/library/Chicago%20Pen%20Shows%2001-05/2018?sort=3&page=1