Wahl did not invent the adjustable nib slider.
When we think of the adjustable nib in modern times we think of the c1932 Wahl Eversharp Doric. Wahl's new feature with the sliding adjustable tab of top of the nib allowed a range of writing style from rigid to flexible. A novel feature and very popular for the times even though they sometimes broke.
(U.S. Patent No 1,980,159 introduced in 1932 and produced to 1939).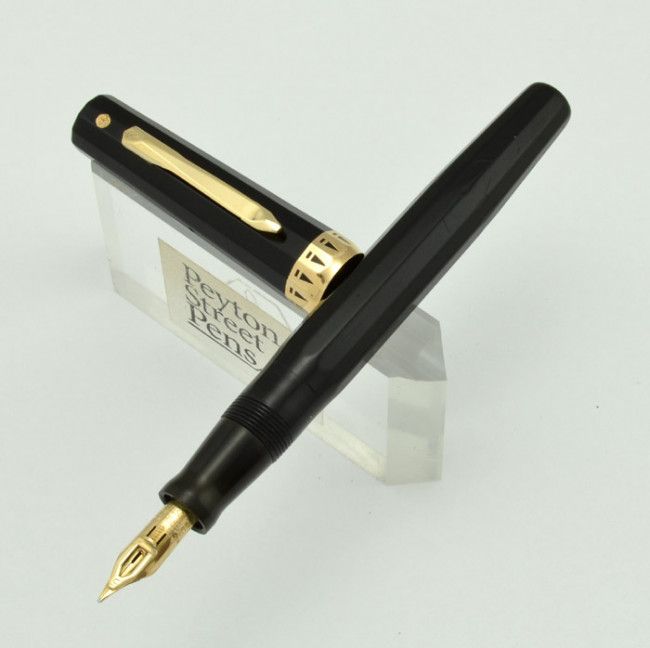 "The Pen with Nine Points in One."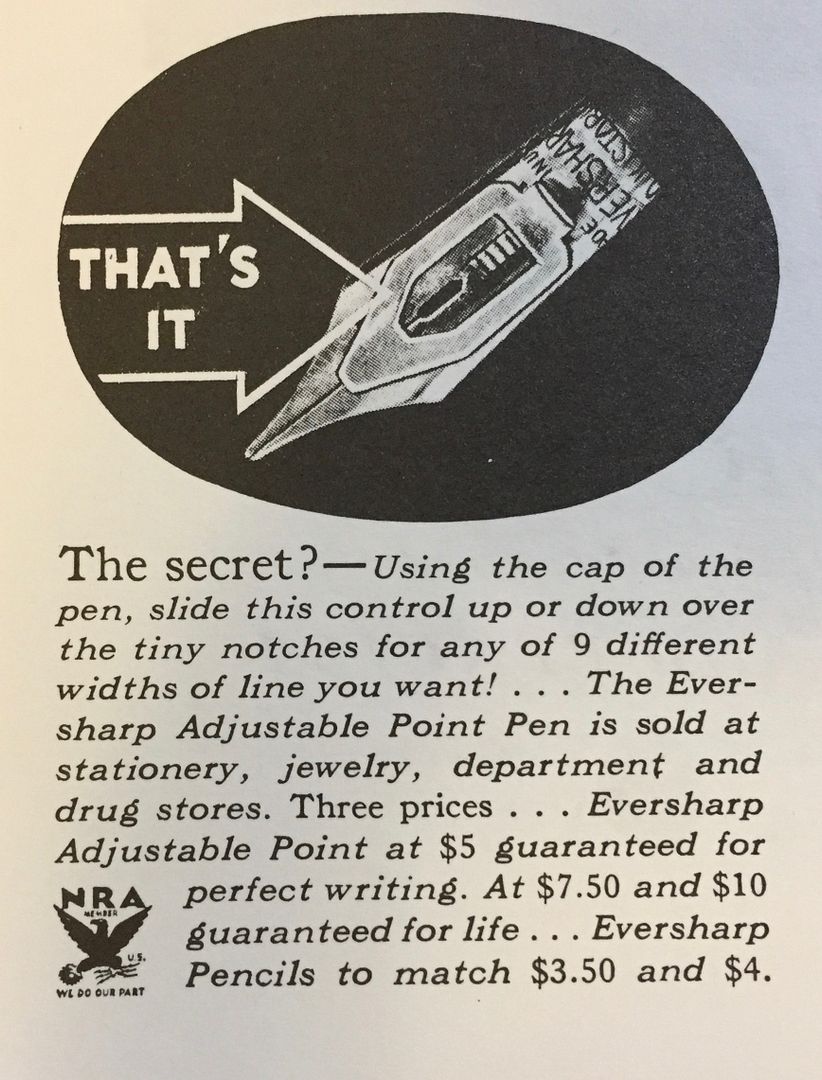 As advertised: "Due to a little breathing device that regulates the flow of ink - the Adjustable Point writes with a silky smoothness - is totally free from splattering, scratching or leaking."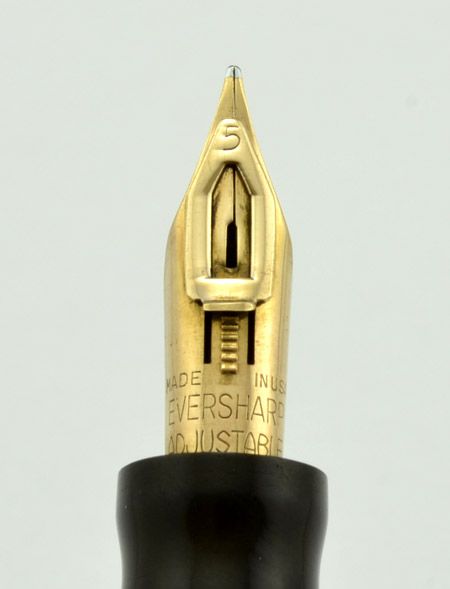 Writing examples of this adjustable nib…very nice variations.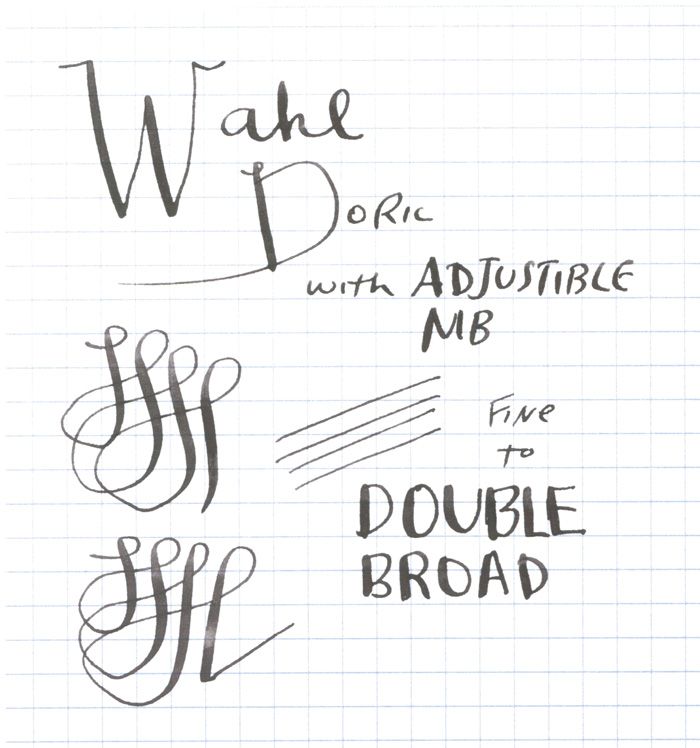 All images with permission from
paytonstreetpens.com
Moving the Wahl adjustable slider back over notches towards the base of the nib creates a more flexible expression. Moving the slider forward towards the tip of the nib will provide a more firm writing experience. Wahl adjustable nibs were produced and stamped for nib sizes 3-5-6-7-and 9.
However, recently I happened to dust off an old book…
F. Mordan's List of Gold Pens, Writing Inks and Patent Inkstands
dated c1858.
Although I have read this book before, with a 2nd or 3rd read one will always rediscover something new. I was surprised to see what may have been the first invention and manufacture of the adjustable nib. And one really has to marvel how in the world did the Mordan designer come up with this idea. A really creative and dedicated mind as I do not believe there was anything remotely like this in writing instrument pre-history. If you know of an adjustable nib function like this prior to 1858, please us know.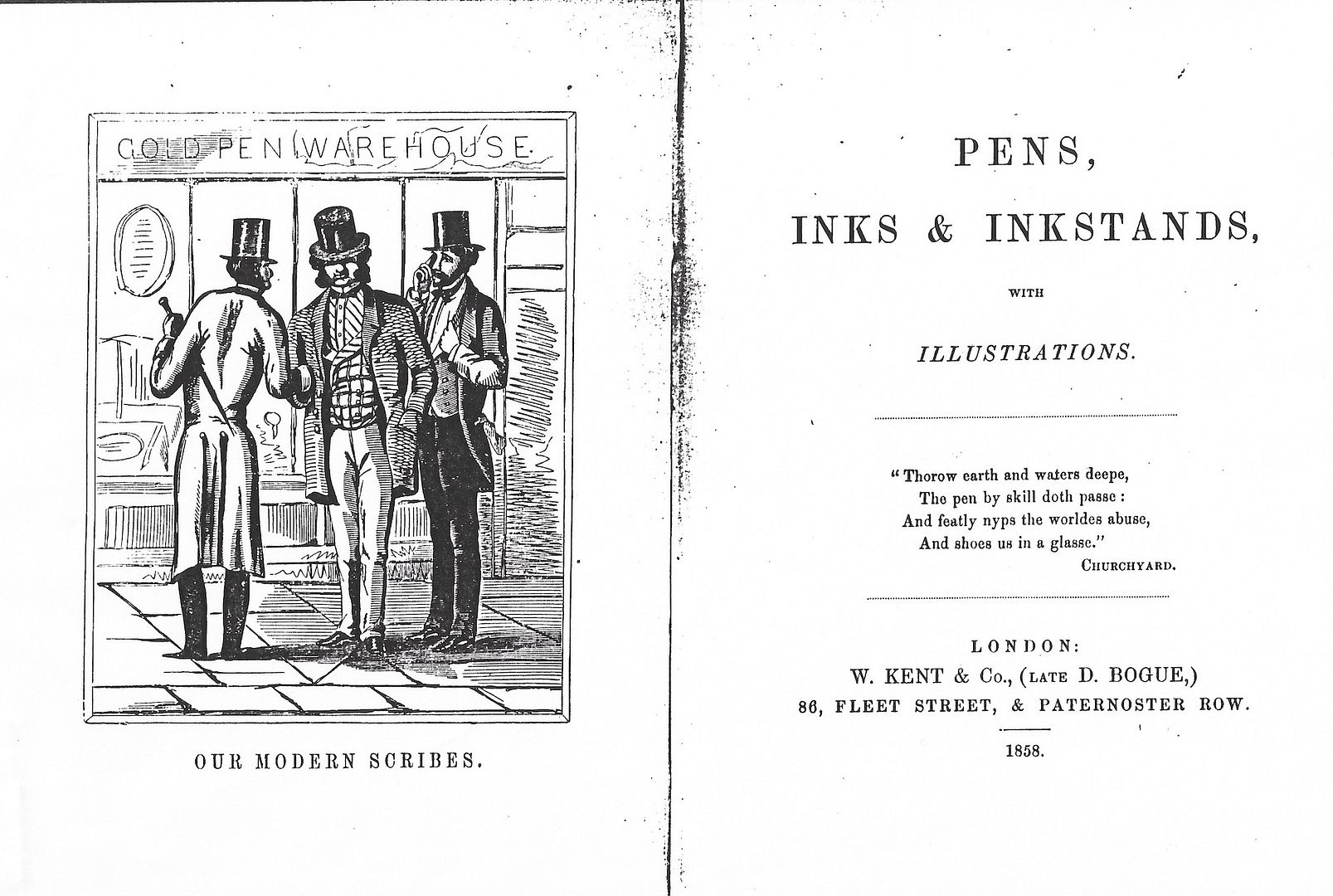 Look at the bottom illustration of the Adjusting Pen
Mordan produced quite a novel design to offer a writer a choice of nib expression within a single nib. As you can see the slider has a tab on each side that grips the sides of the nib as it is adjusted forward or backward. This is exactly the same function as the 1932 Wahl adjustable nib.
How clever of Wahl to repeat history 75 years later. I can just imagine a Wahl designer at lunch munching on his sandwich pouring over pen history books from the local public library. He had a "Eureka" moment when just maybe, remotely possible he may have seen the F. Mordan "Adjusting Pen". As I have often said, if a pen maker wants to create something new and different to set themselves apart from competition, all they have too is look back over their shoulder to the history of pen design. Something new and different can always be revised, improved upon and utilized from pen designers of yesterday.
By the way, a suggestion. For a real joy…re-read some of your favorite pen books. You never know what you may find.
Much appreciation to Peyton Williams for permission to use his images.
© 2018 Len Provisor