Many thanks for the image Nellie. I feel that it is based on the photo of the Duchess of Teck in the first photo I posted. The top of the dress and all the jewels appear to be the same; but the image does clearly show the "circles" we associate with the necklace.
I don't know whether the Duchess was wearing the end parts of the necklace (I am presuming that it may be divisible into separate parts) or if a separate bracelet existed.
One factor which inclines me to think there may be a bracelet is that the circles (or hoops as some prefer to call them) do not appear to be graduated in the headdress worn by the Duchess of Teck. In the necklace, especially in some photos of Princess Margaret, the graduation is obvious.
I suspect that the central portion in Nellie's image of the headdress was probably the largest of the Duchess' sapphire brooches - the same as when the Duchess was photographed wearing this configuration on other occasions.
Graduation of the elements in the necklace.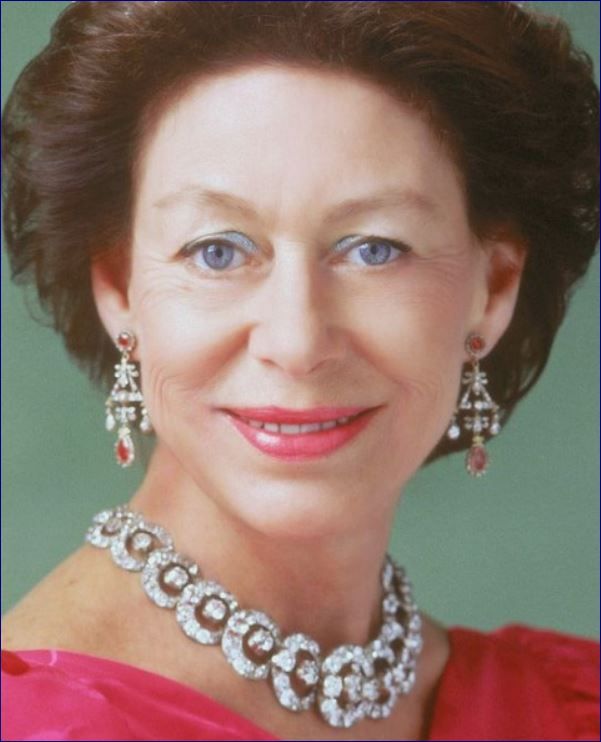 Duchess wearing headdress with the largest of the sapphire brooches.