Many thanks for the very interesting overview of QEII's pearl clasps Franck.
How many 3 strand pearl necklaces QEQM wore is a bit of a puzzle to me.
One necklace which I think can be clearly identified is a 4 strand one which HM wore during the war years.
A series of photos from the same day, 29 October 1940, provides a glimpse of the clasp as well as the front view. This necklace is longer than some others and the pearls are slightly graduated.
Clasp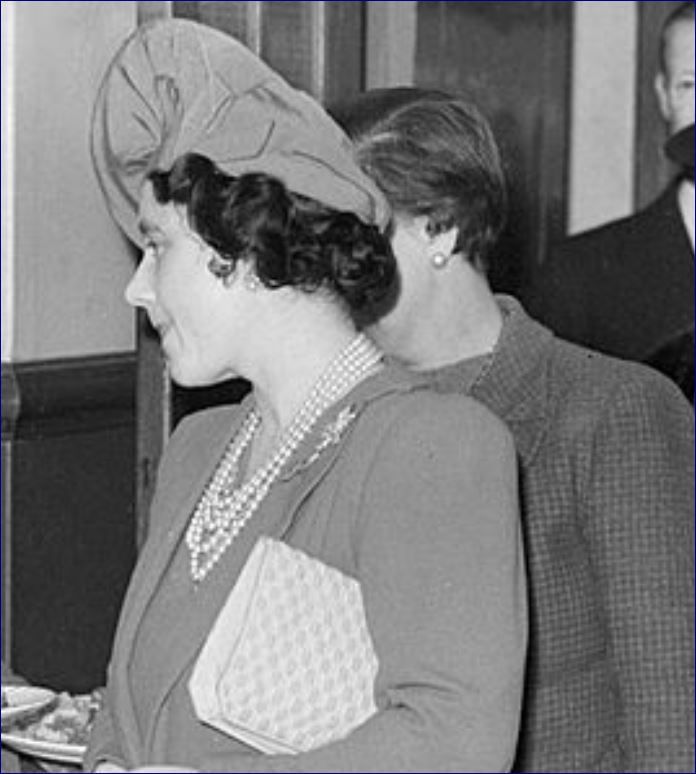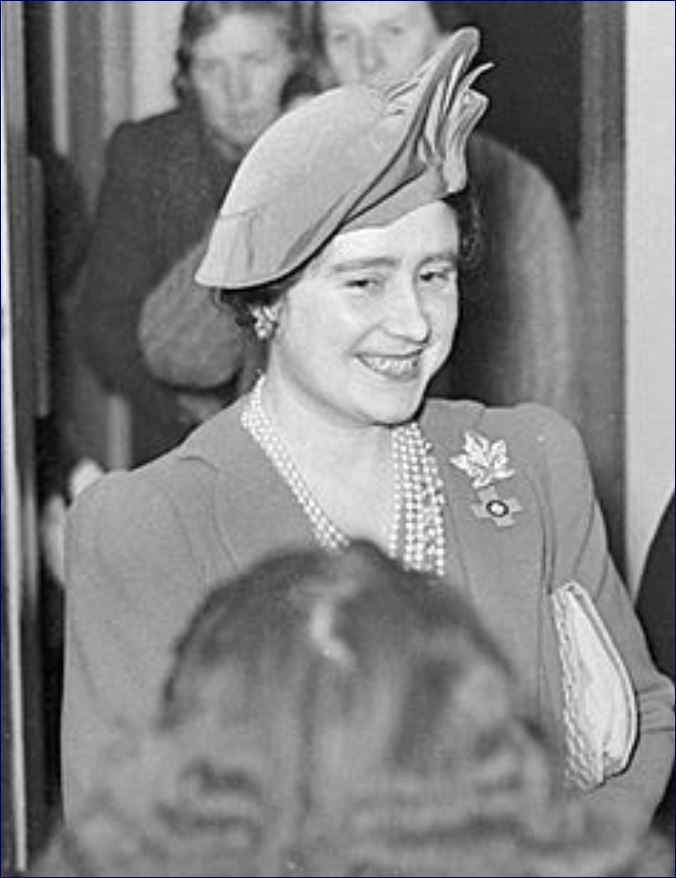 I think that HM is wearing the same necklace of 4 strands in the following photos.
13 February 1941 at Salford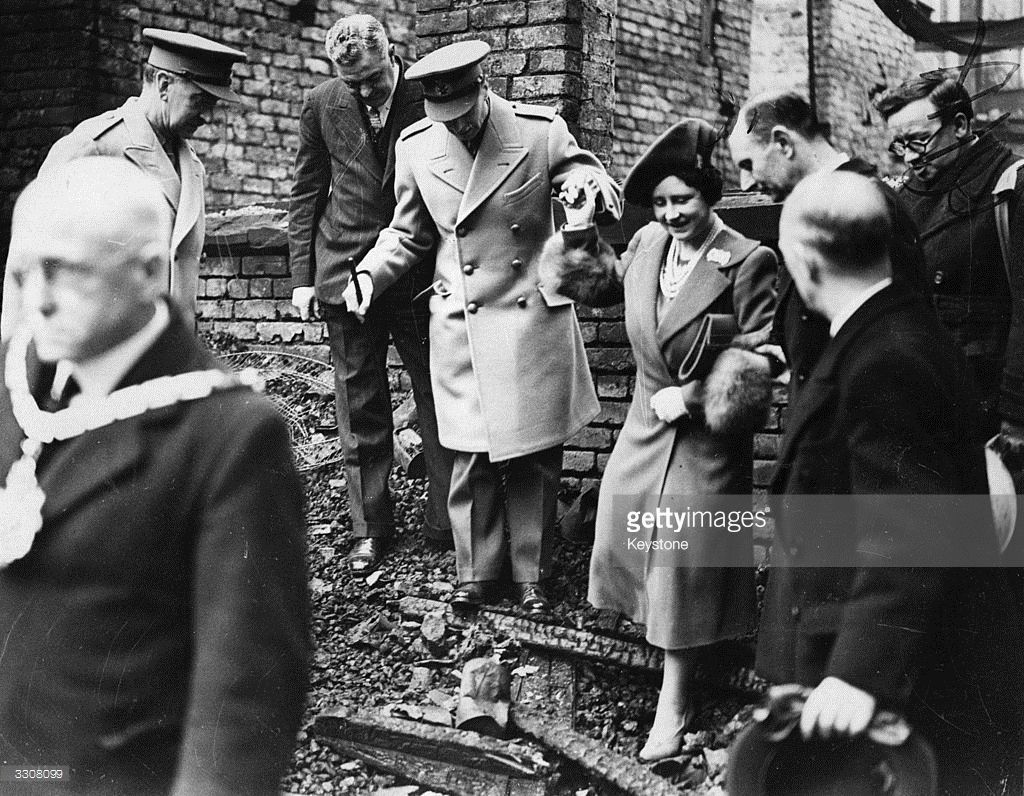 And on 23 April 1941
June 1941