I thought I would try to clarify some of the 3 strands of pearls worn by QEQM over the years.
I will do separate threads for each to avoid confusion.
Indian Pearls.
We have had numerous discussions over the years about these pearls.
QEQM wore these as Queen and continued to use them as Queen Mother.
I have tried to concentrate on images where the clasps have been caught on camera as well as the front of the pearls.
The necklace consists of a double string of pearls with a clasp of two rubies.
QEQM always seems to have worn these pearls with a third longer strand which does not have a jewelled clasp, and it is possible that the third strand is part of the original Indian pearl necklace which had 4 strands. Field says that the original necklace was restrung in 1941.
One characteristic, as noted by Baxter, is that towards the clasp of rubies very small pearls are interspersed with larger pearls. The gap between the top 2 strands is relatively small.
The angle from which a photo was taken as well as HM's weight influence how these pearls appear; yet, I think the proportions make it clear when she was wearing the Indian pearls.
Rome 1959 (these images are from a video)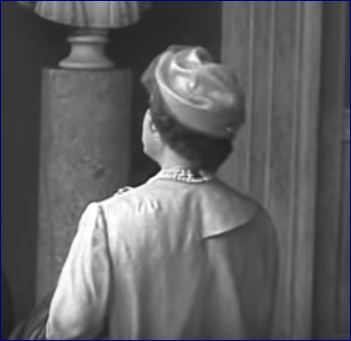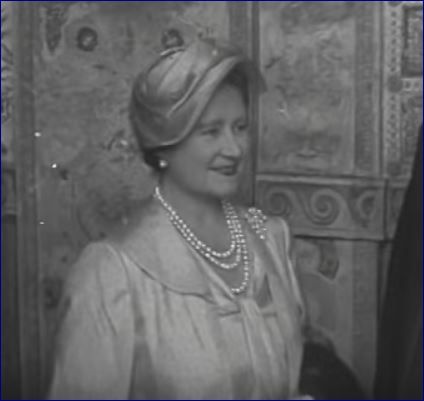 7 June 1967. Unveiling of memorial to Queen Mary.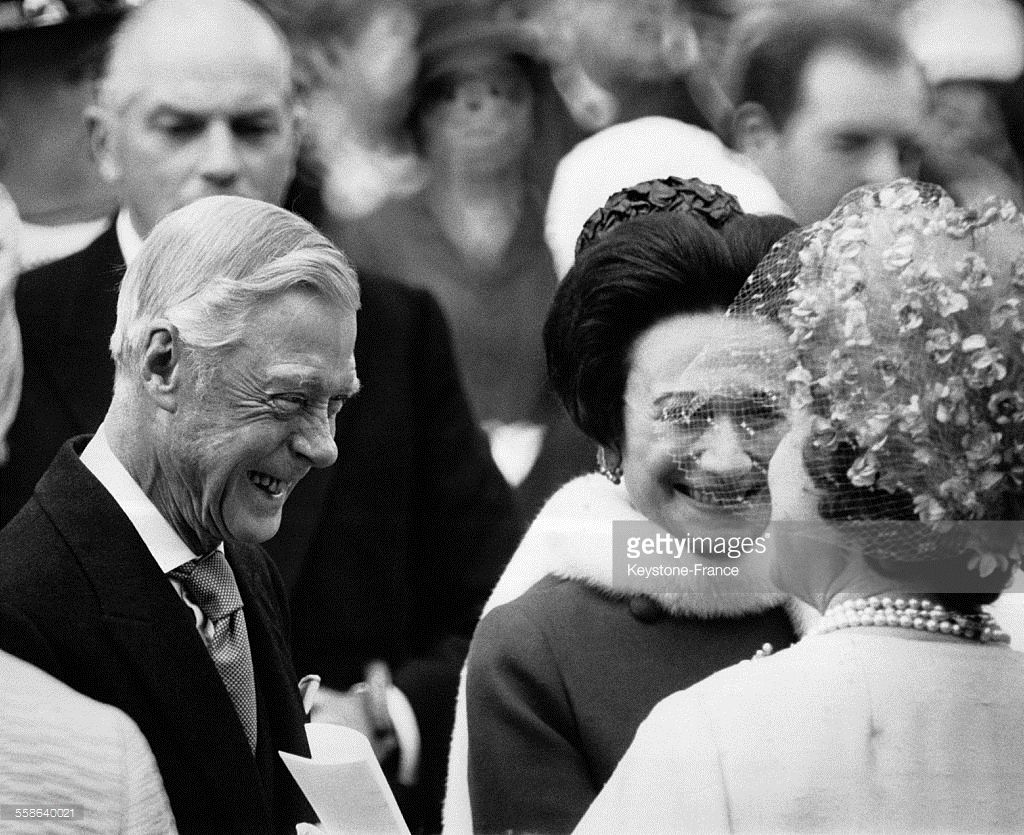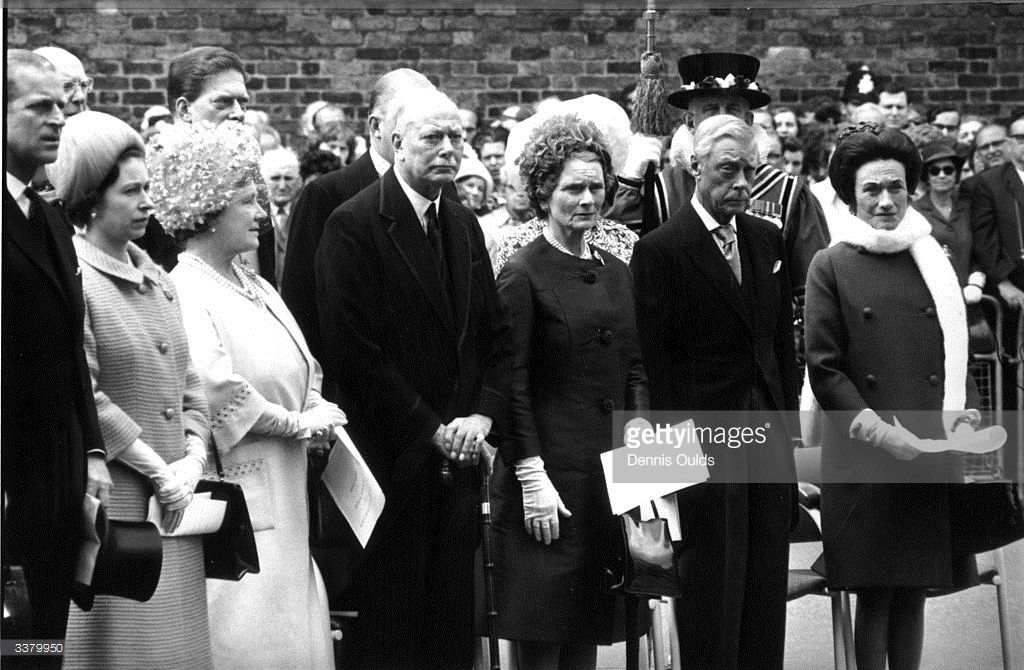 15 June 1968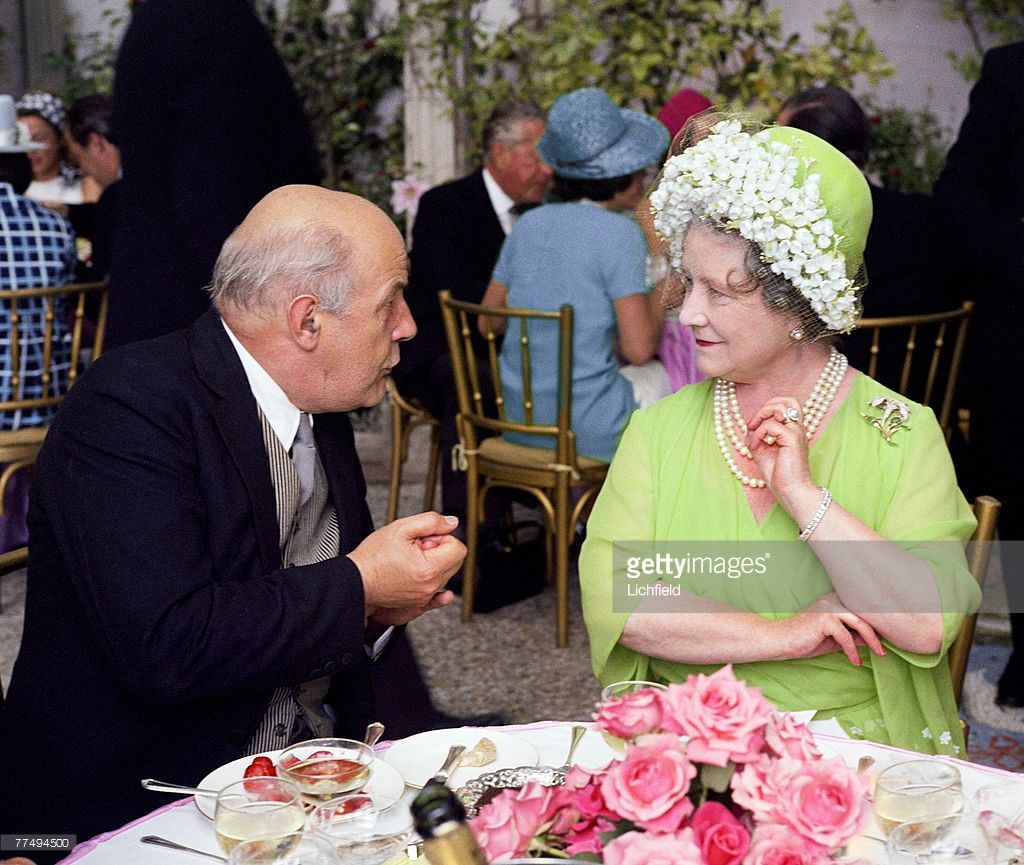 11 July 1951
2 May 1957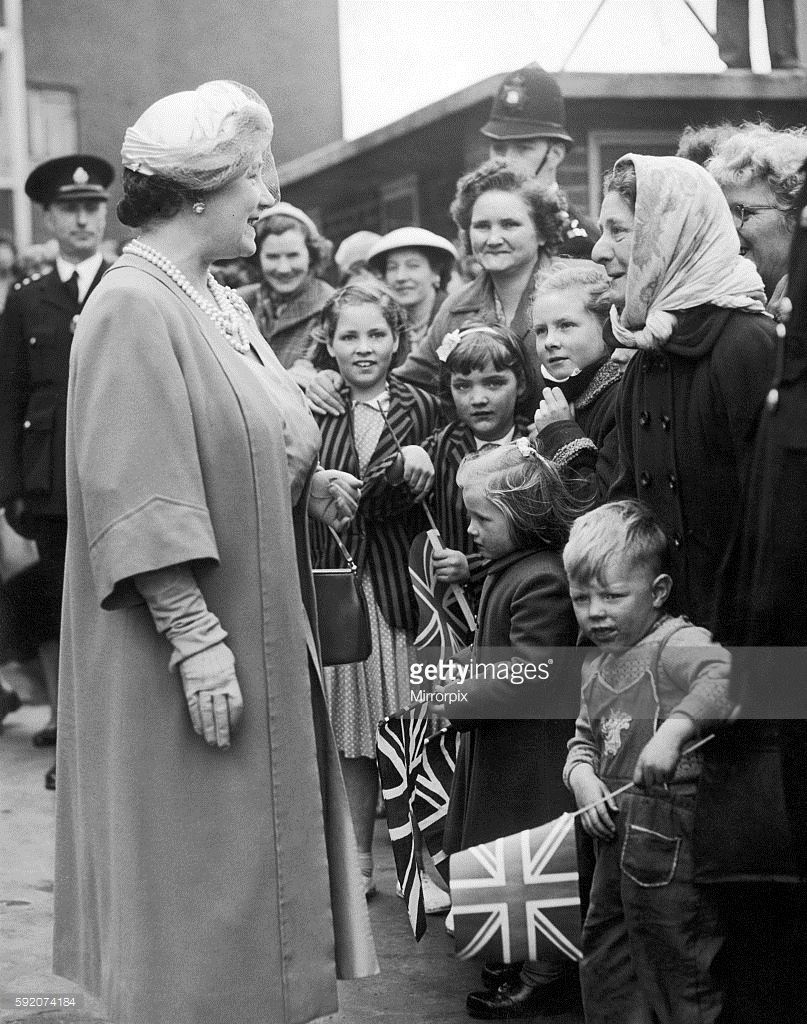 23 June 1965