QEQM began wearing the Hanoverian Pearls after she became Queen.
This double strand of pearls is characterised by the large diamond clasp, and there is a larger gap between the top row of pearls and the bottom.
Sometimes QEQM wore the necklace by itself. At other times, she wore it with a longer row of pearls, probably the separate strand worn with the Indian pearls.
After QEII became Queen they were worn by her.
The clasp on the Hanoverian pearls.
1938 State Visit to France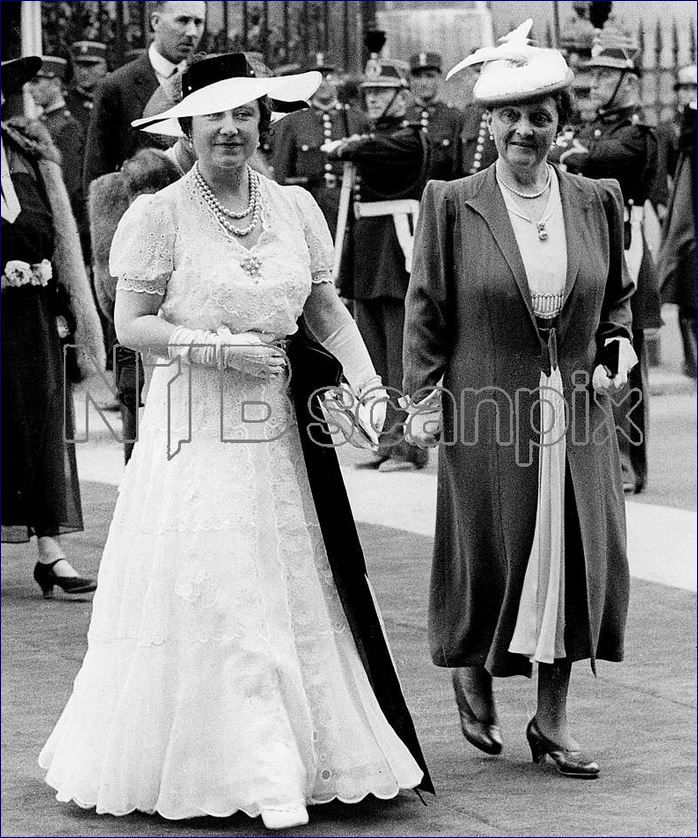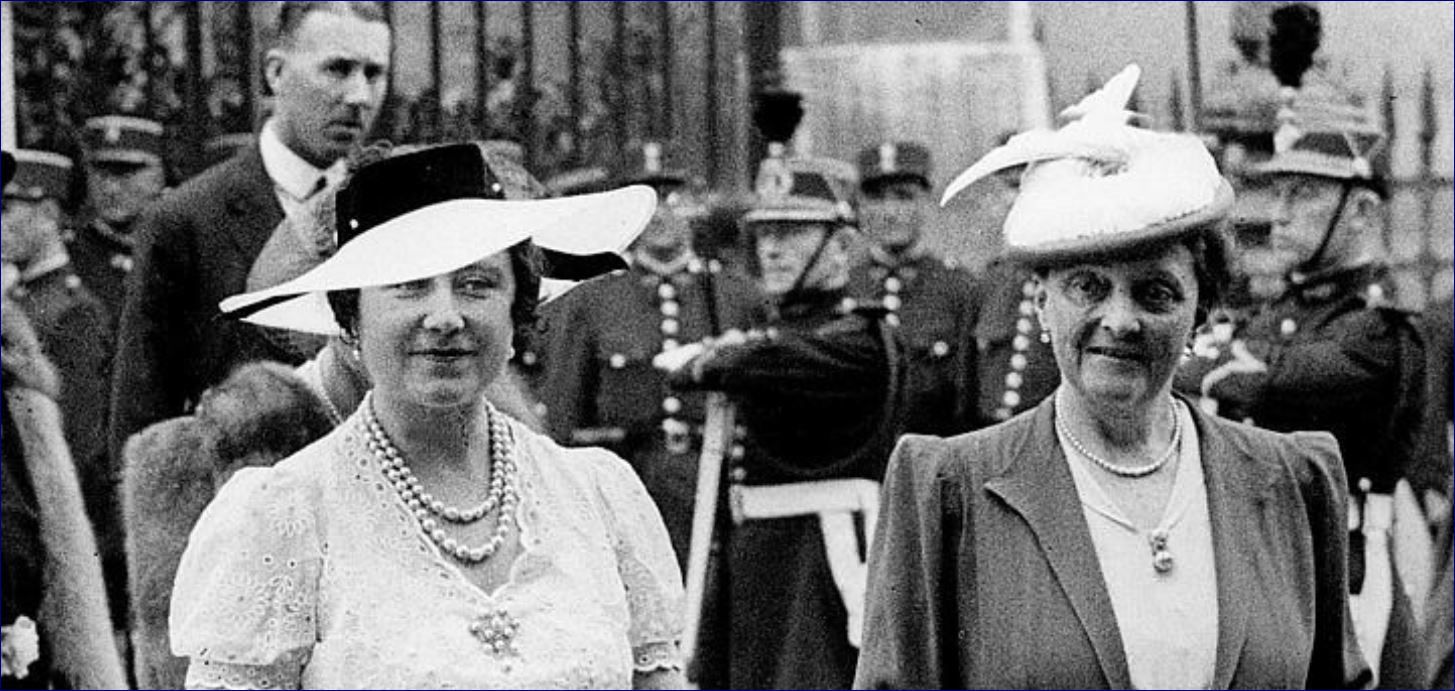 1938 at Villers Bretonneux for the opening of the Australian war memorial.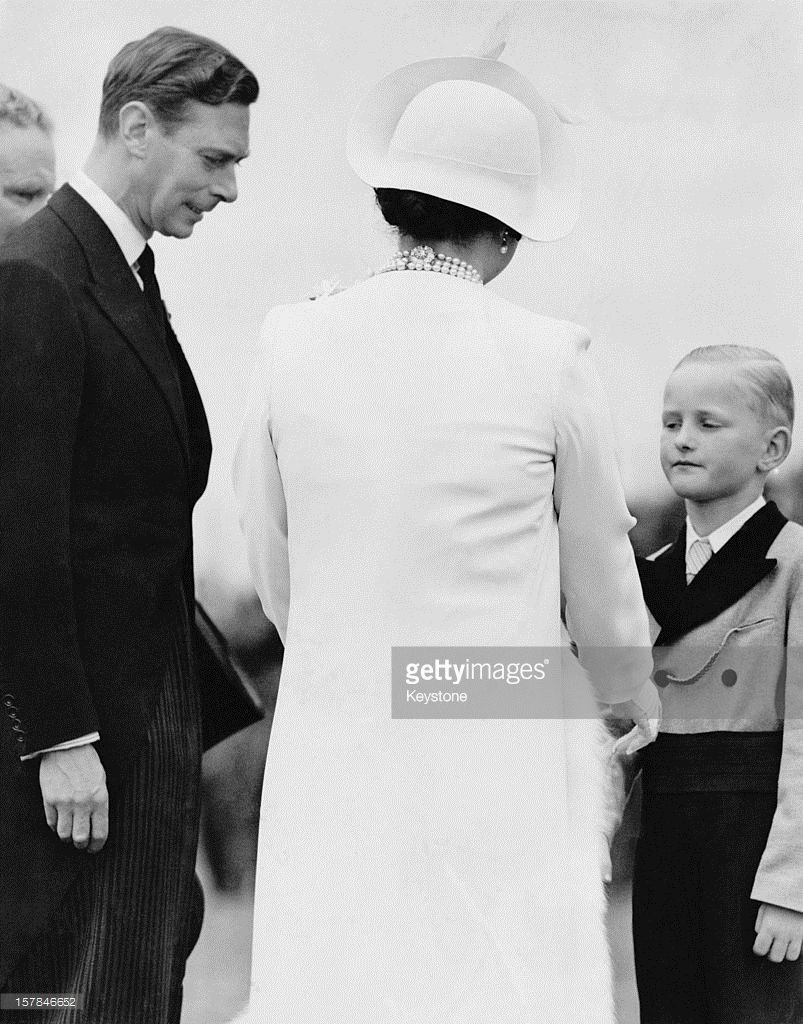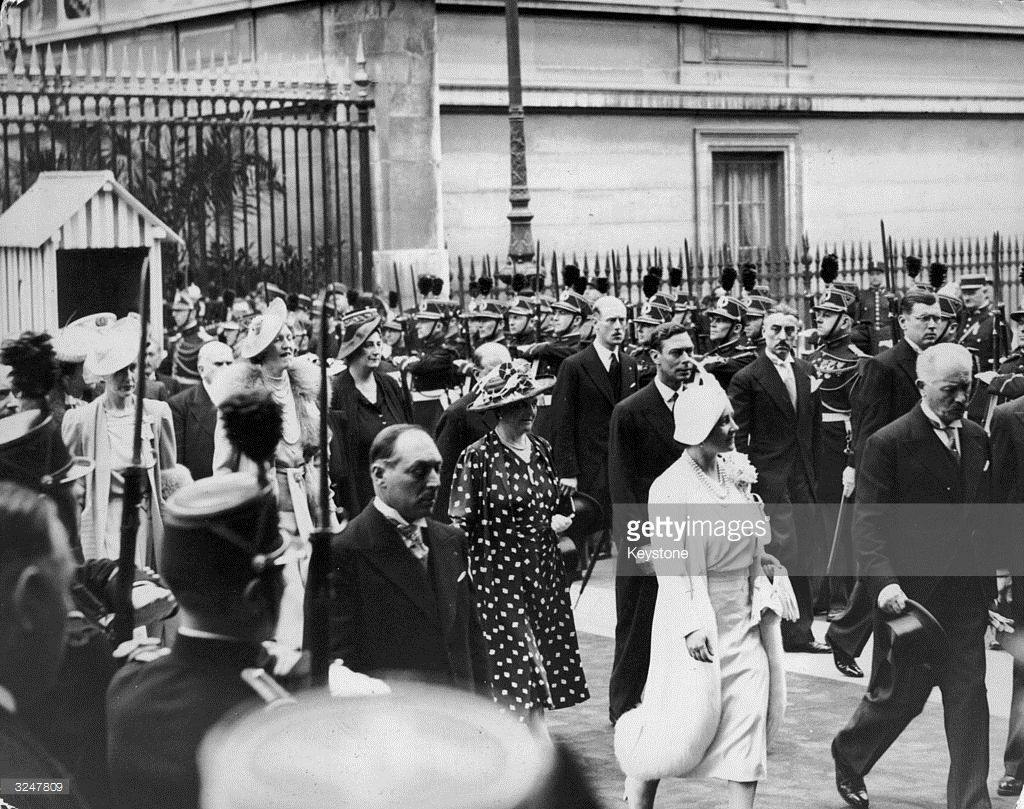 1939 Canada
1 October 1939 outside St Pauls
June 1945 visit to the National Gallery (I am not 100% sure these are the Hanoverian pearls)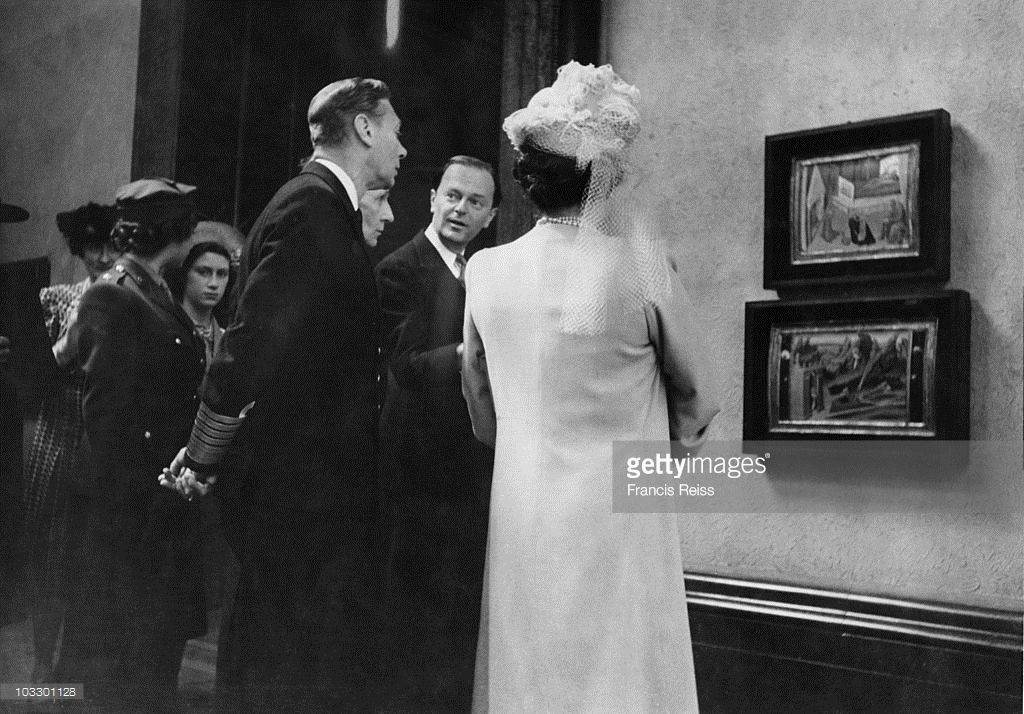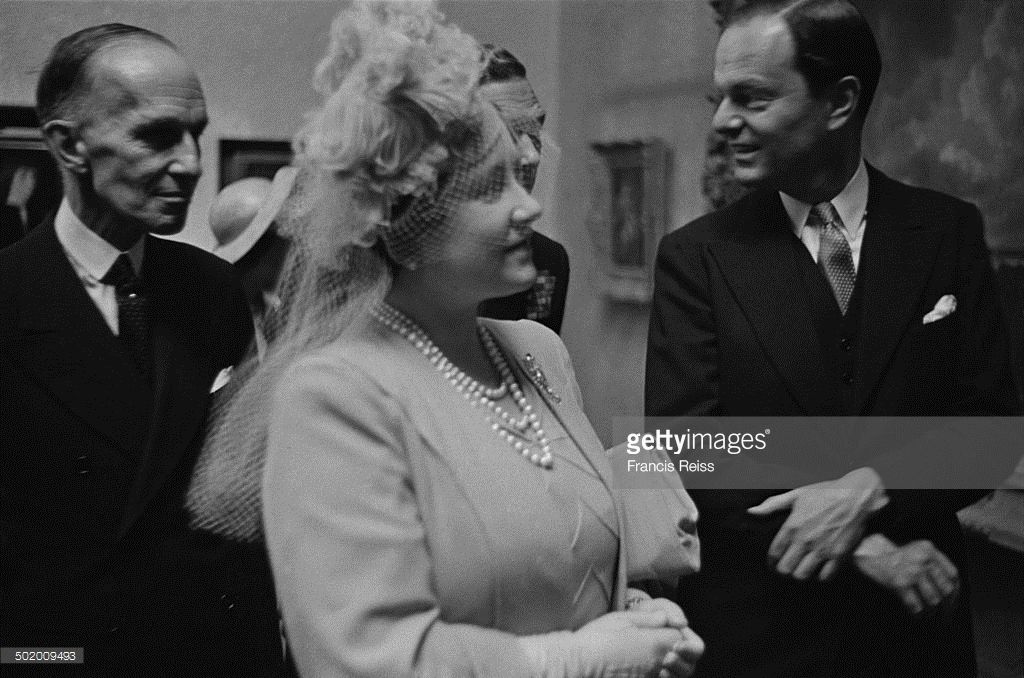 1948 Silver wedding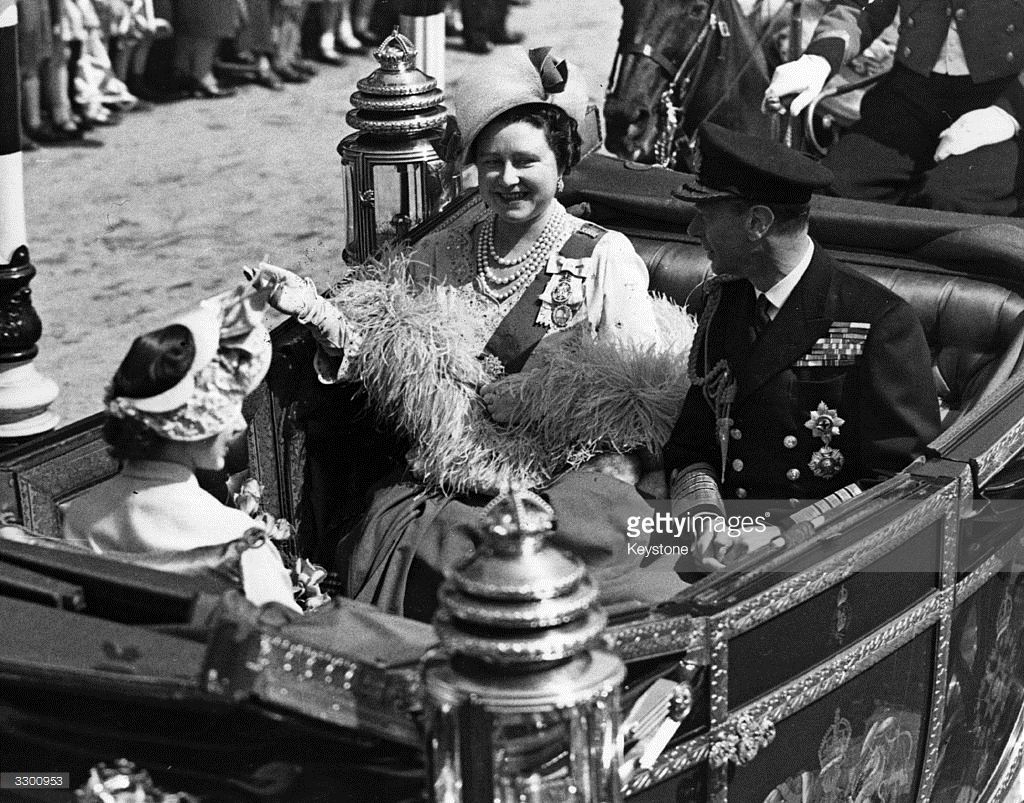 1951 visit to Northern Ireland