Edit: In the third photo the same cross we discussed yesterday can be seen. Obviously, it is not a rosary, but is attached to her watch or bracelet. Until Joye noticed it yesterday, I had never noticed HM wearing this item before.
I found images of clasps on sets of smaller sized pearls which did not fit into any of the other categories. HM appears to be wearing at least 2 necklaces; yet the pearls are obviously not the Indian or Hanoverian pearl necklaces.

24 October 1941



Getty dates the following photos as 25 October 1941 but as HM is wearing the same outfit, I suspect that she and the King attend 2 military occasions on the same day. The jewels seem the same as in the photo dated 24 October 1941 above.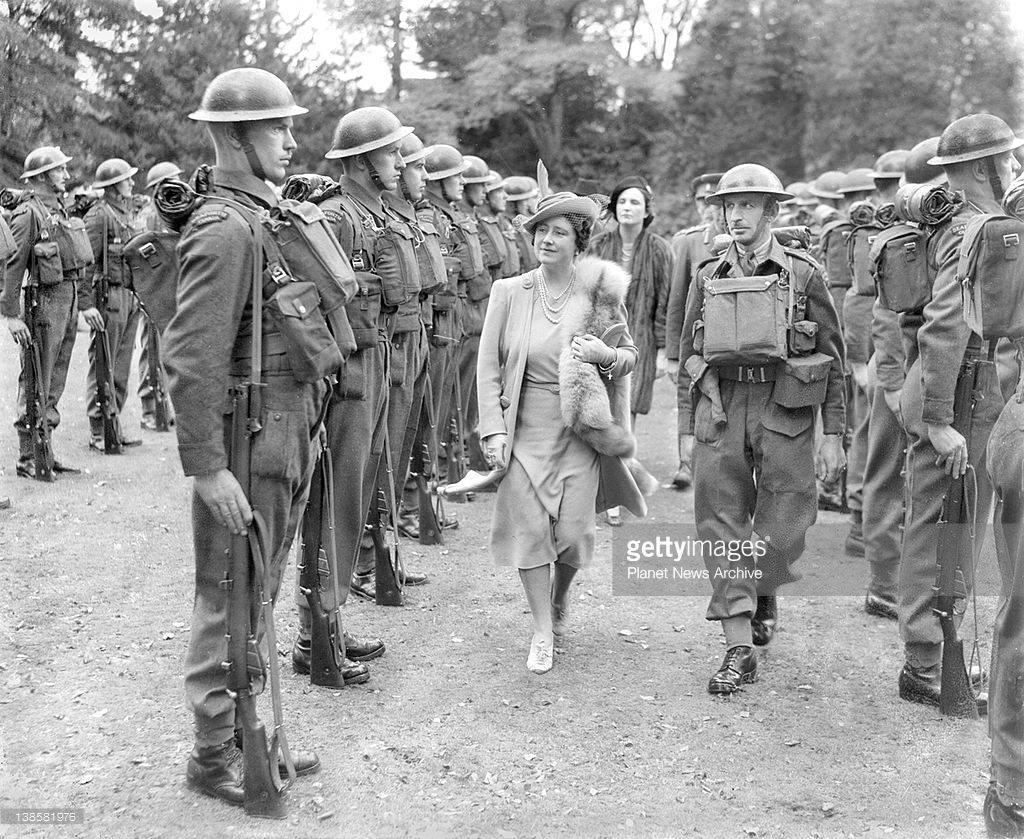 11 July 1943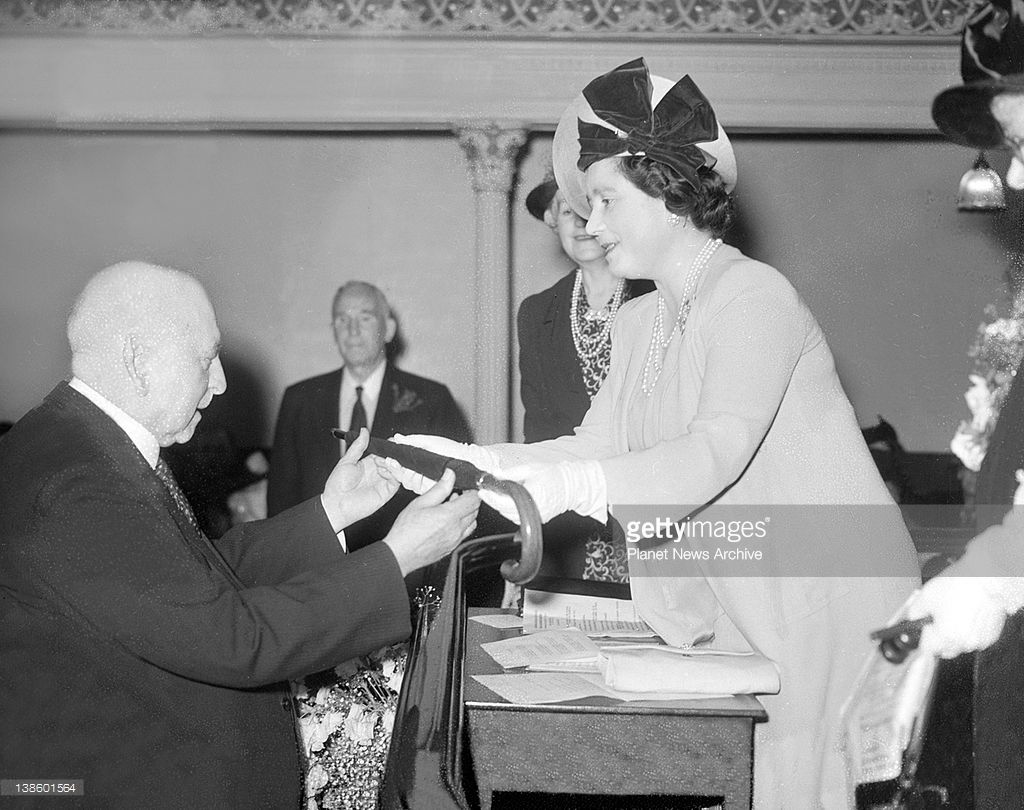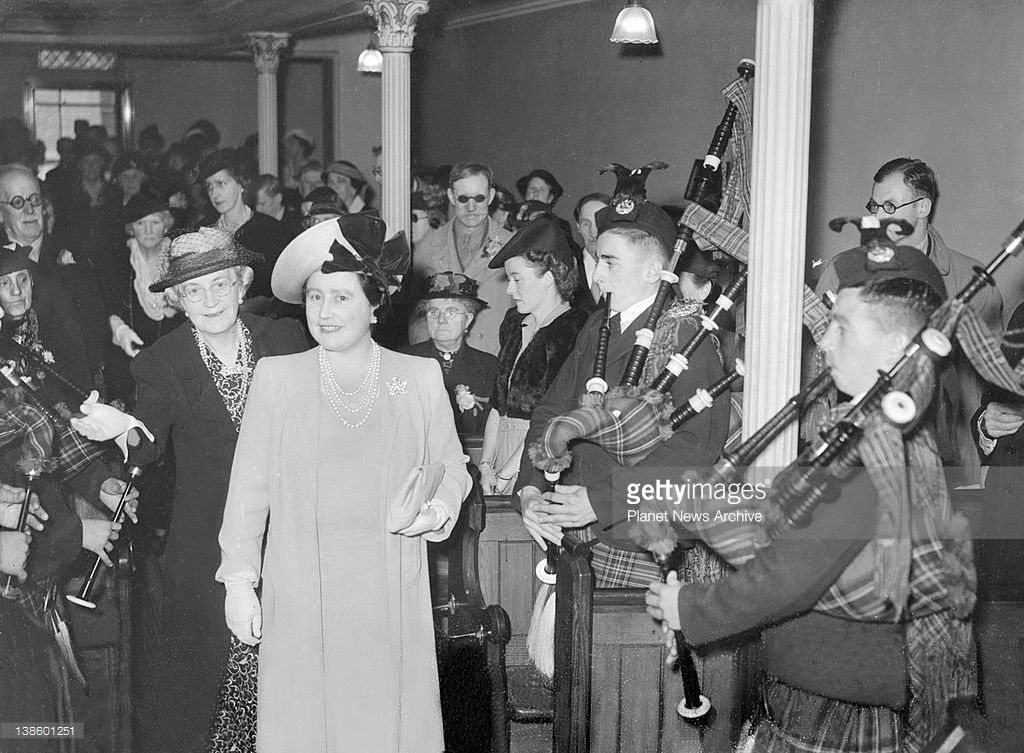 I think the Queen is wearing the same necklace/s in the following photos


1941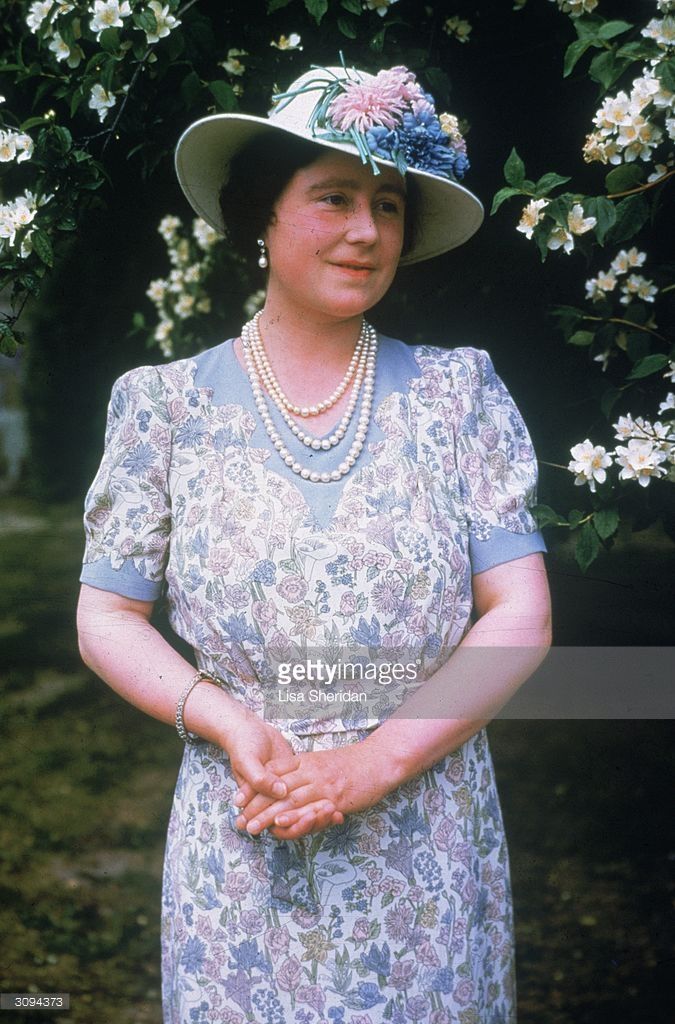 April 1942




I wonder if the necklace/s in the images were originally the central part of HM's necklace in the image below.