Great images thank you Nellie, and congratulations to Franck for having spotted the snake shape yesterday.
Below are some more images with some enlarged details.
18 December 1940
I think this shows clearly that the cross is on a separate fine chain.
In the following images showing the snake bracelet there is no sign of the small cross which makes me think it was not attached to the snake bracelet.
July 1941
Detail shows snake head under HM's wrist
July 1940
Detail shows head of snake on the top of HM's upturned wrist.
July 1941
Detail shows the snake head on the top part of HM's upturned arm.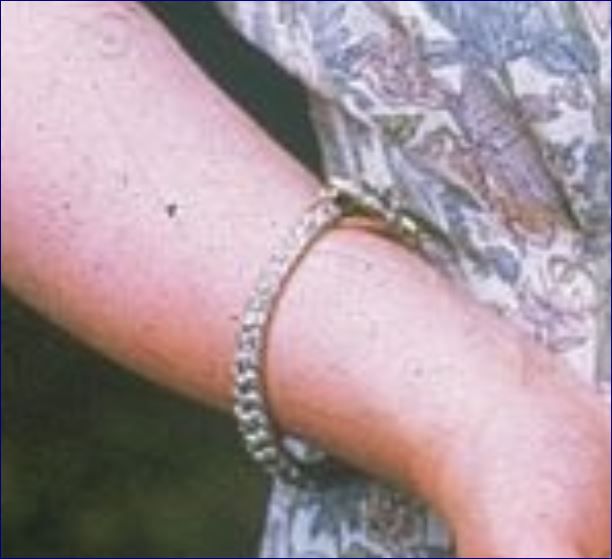 To my eye this bracelet is different from the one QEQM was photographed wearing in 1936
--Previous Message--
:
: I have taken a detail from the first pic and
: that does look like a snake bracelet where
: the snake swallows its tail.
: Whether or not the cross is on a chain
: connected to the bracelet I cannot tell.
:
:
:
: The previous one could have been that snake
: bracelet. The distance from head to cross
: seems quite similar.
:
:
:
: Edit: In the second pic here the bracelet or
: trim, left, could be on a sleeve under the
: top sleeve.
:
: