What an interesting discussion.
I wonder when the regulations about the current royal coronets were instituted? Or is the design of the various royal coronets of very long standing? Perhaps they were changed after the 1917 Letters Patent which determined who held the status of a royal Prince and Princess in the UK.
My interest has been aroused because of what Princesses Margaret and Patricia of Connaught wore.
Like Princess Alexandra of Kent, Princesses Margaret (later Crown Princess of Sweden) and Patricia (later Lady Patricia Ramsay) of Connaught were granddaughters of 'other sons' of a monarch.
If I have understood the various bits which have been posted about coronets then at various coronations the Princesses should have been wearing coronets which featured crosses patee and strawberry leaves.
Yet both wore coronets which had crosses patee and fleurs de lys.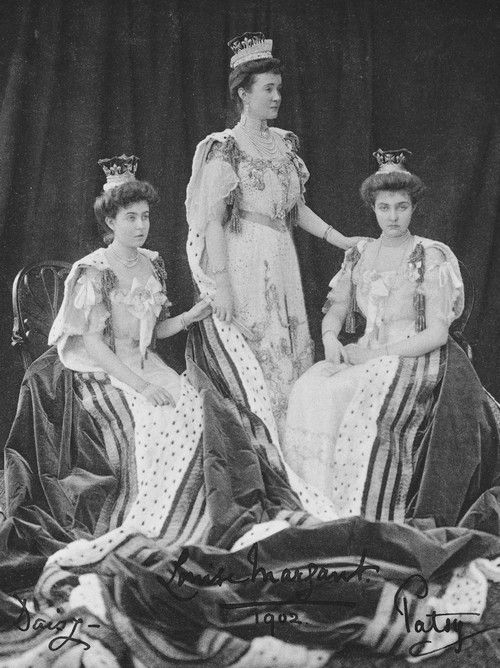 Lady Patricia Ramsay had the same coronet for the 1937 coronation.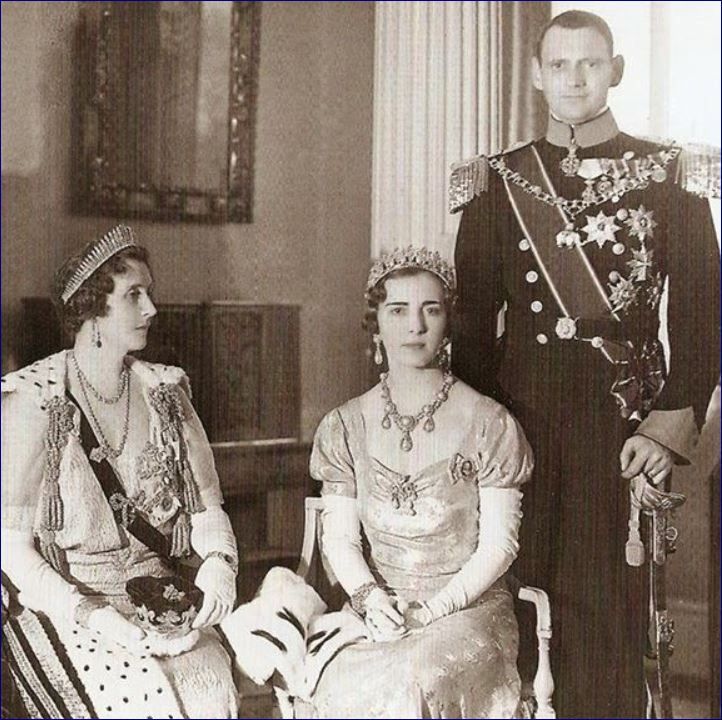 What intrigues me is that for the 1911 coronation their brother wore a coronet featuring crosses patee and strawberry leaves.
I find little logic in who wore what in this situation.
I wonder how strictly the rules were enforced in relation to royal persons?
I cannot find any image of the current Duke of Kent showing him with a coronet for the 1953 coronation, so I have no idea what he actually wore - whether his father's coronet (which would have been for the son of a monarch) or one for the grandson of a monarch. If a photo of the Duke wearing a coronet at the 1953 coronation was available, it might provide some indication of the elements in Princess Alexandra's coronet - although as the Connought photos show different coronets were worn by persons with the same rank.
I wonder if anyone has a photo of Princess Alice of Albany which shows clearly the details of her coronet?
Edit: Ooops! I think that my images relate to the 1911 coronation; yet I initially had 1902 in the subject heading.