I thought I would post this image of Mrs Greville at the Devonshire House Ball, even though I cannot identify any of the jewels. I fancy I can see what I think of as the Greville ruby bow brooch but, in reality, the quality of the image is so poor that I cannot be certain.
Mrs Greville.
QEQM wearing the ruby bow brooch, March 1950, at Covent Garden during the French State Visit.
Princess Margaret wearing the ruby bow brooch.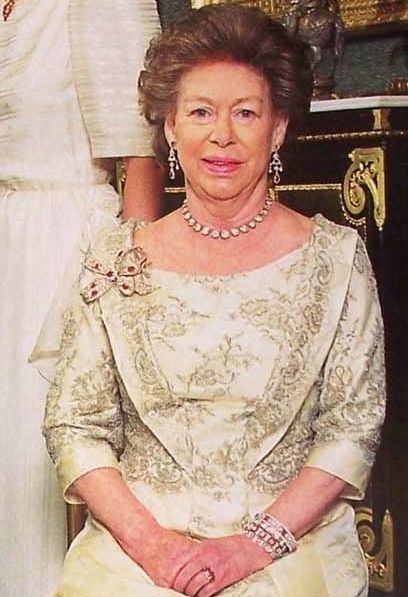 Whether this ruby bow brooch is part of Mrs Greville's jewels is debatable, but it is certainly flamboyant enough to have been part of her collection. especially when we think of the diamond bow which Roberts has confirmed was part of the collection.
Edit: The last photo shows QEQM wearing the diamond Greville bow brooch.