Welcome to the board Kelly. And thank you for taking the time and effort to research the information from the Sotheby's catalogue. As I often wondered what was actually said, I was delighted to see a precise quote. Many thanks.
Thank you Nellie for providing the link to Boffer's description of Queen Mary's parure; however, I believe that it describes only what was in the Sotheby's auction photos (which have been available on the net for many years) and not what was actually worn by Queen Mary. As I will explain below there is a difference.
Queen Mary's parure from what we can see in photos of HM wearing the various items seems very similar, if not identical, to the one auctioned. Yet, there are differences.
1. I have only ever seen the necklace as a choker, but as the auction notes indicate that the clusters were detachable that may not be a major point of difference.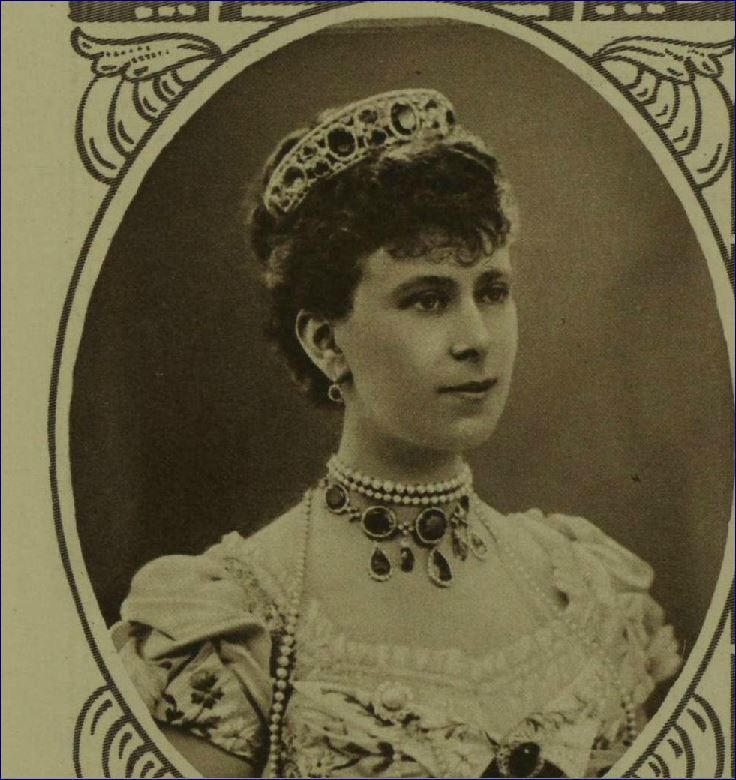 2. Queen Mary rarely wore pendant earrings (I know of only one photo showing her with pendant earrings). Yet, it is possible that Queen Mary wore only the upper section of the earrings.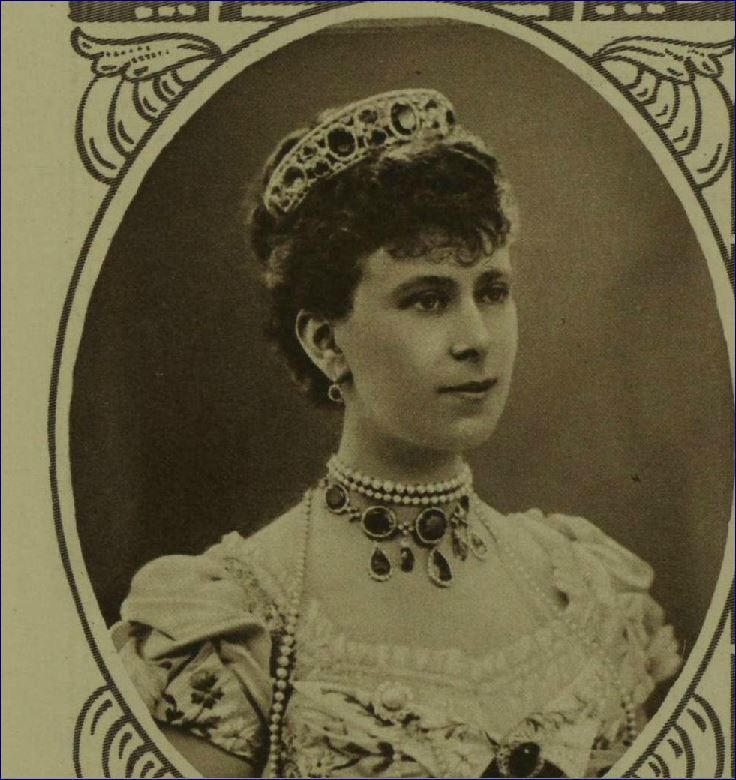 3. I have never seen a photo with Queen Mary wearing the ring, but that may not mean anything.
4. Queen Mary was photographed wearing at least one major amethyst brooch. That was not included in the auction.
A closer view of the upper element in the brooch.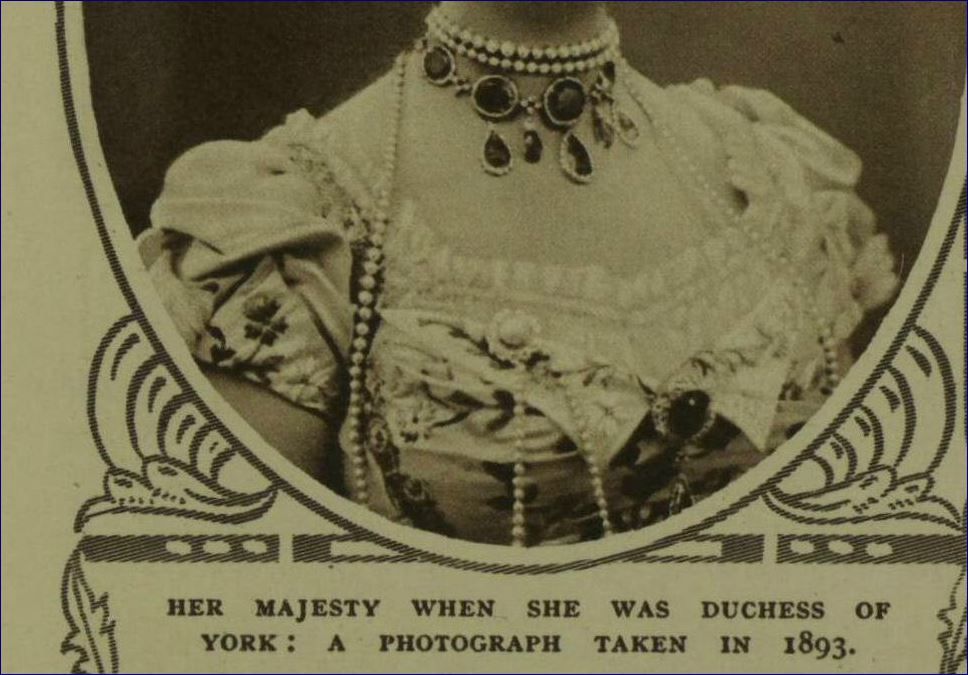 5. Queen Mary appears to have had more than one amethyst brooch. These cannot be confused with the amethysts from the Kent amethyst demi-parure as the press reports of these are after QM handed those amethysts to Queen Elizabeth the Queen Mother.
1938
This press report is from 1935 so before QEQM became Queen and was given the Kent demi-parure, but the report attests to brooches in the plural.
I don't know the answer to the mystery, but each time we get new, reliable information (such as Kelly has given) it adds to our knowledge. Eventually, the mystery will be solved.
Re whether the parure is still with the British Royal family. If I recollect correctly one of our posters was told by palace employees that Queen Elizabeth the Queen Mother (who was rumoured to have inherited it) did not sell the parure. As far as I know no further information was given. But we do not know who might have inherited the parure. It may have been any member of the British Royal family or even a member of Queen Mary's family. It is even possible that the parure sold at auction and Queen Mary's are different - but I wonder?