I am intrigued by J-F's idea that Queen Mary might be wearing amethysts in the painting by Joseph Solomon. I have often wondered what necklace she was wearing.
Yesterday I thought about re-posting the image of Queen Mary at the theatre in 1949, but I did not have my thinking cap on at the time. Alas!
Below is the photo as it appeared in the
Illustrated London News
on 5 February 1949.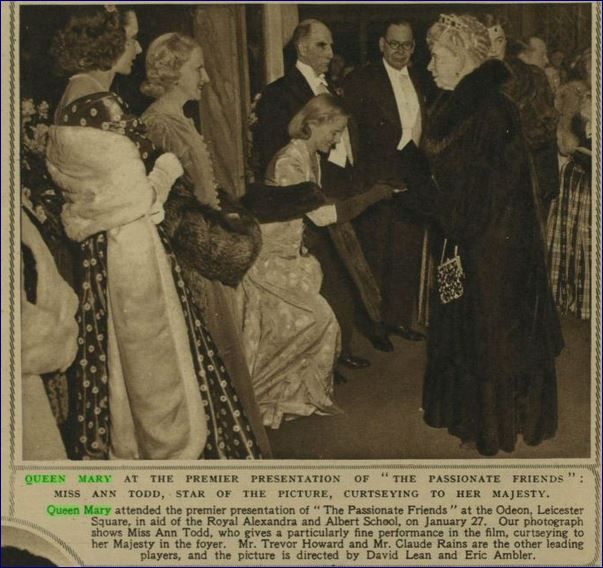 What I posted last year was an enlarged segment of the photo.
I now realise (thanks to J-F's post) that the earrings are different.
In the earliest photos we have of Queen Mary wearing her parure in 1893 she appears to be wearing only the upper section of the earrings and, in the style of the times, these are hanging from hooks.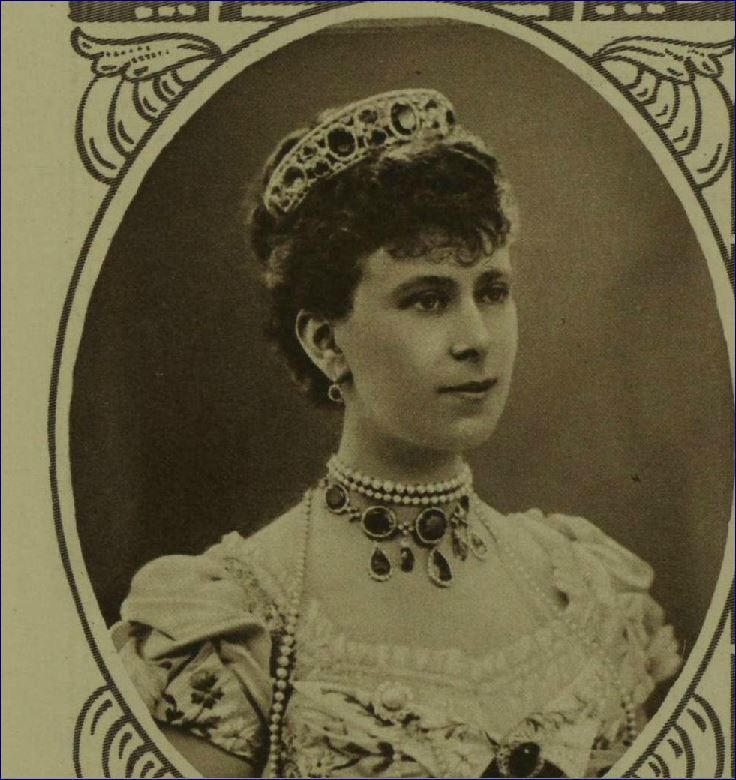 Yet, in 1949 the earrings sit higher and appear to be directly attached to HM's ear lobe, perhaps with a post and butterfly mechanism.
When an amethyst parure was auctioned by Sotheby's the pendant earrings were shown as having hook fittings.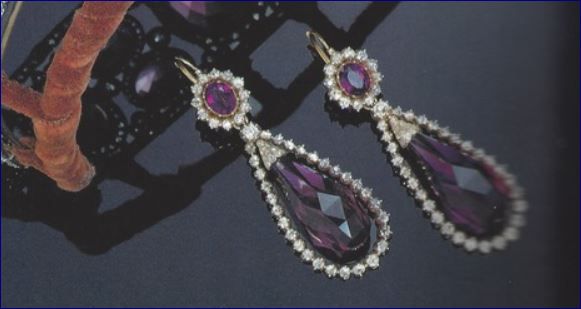 It is a tiny puzzle but I wonder if Queen Mary would have changed the fittings only to re-institute the original style?
It is possible that Queen Mary had a second set of amethyst earrings. It is another little mystery to solve. Unfortunately none of the photos I have of Queen Mary have sufficient resolution to enable me to see how the diamonds were set - that might provide us with some additional clues.