Thanks Dmitry.
I am not sure what brooch you are referring to.
Were you thinking of this brooch?
Brooch no 1
Or this one? Worn in this August 1938 photo.
Brooch no 2
Which I think is the same as
No 3. Photo taken in 1941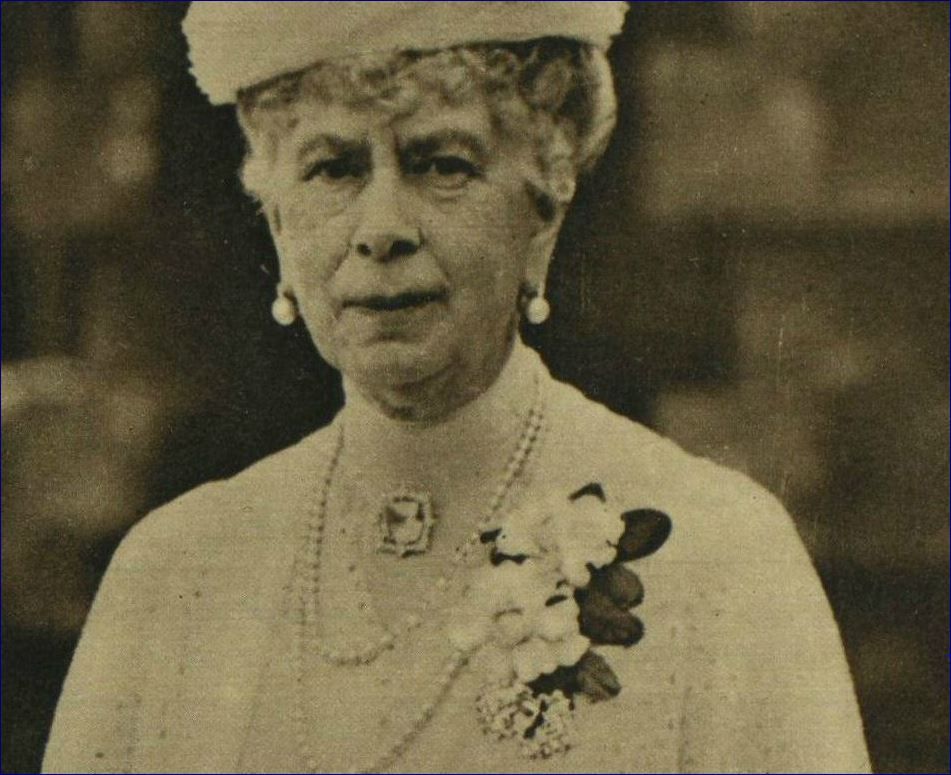 But I think the three above are all different from the October 1938 brooch which looks to have a diamond pattern in the centre.
Photo published in October 1938.
Comparisons
1.
2.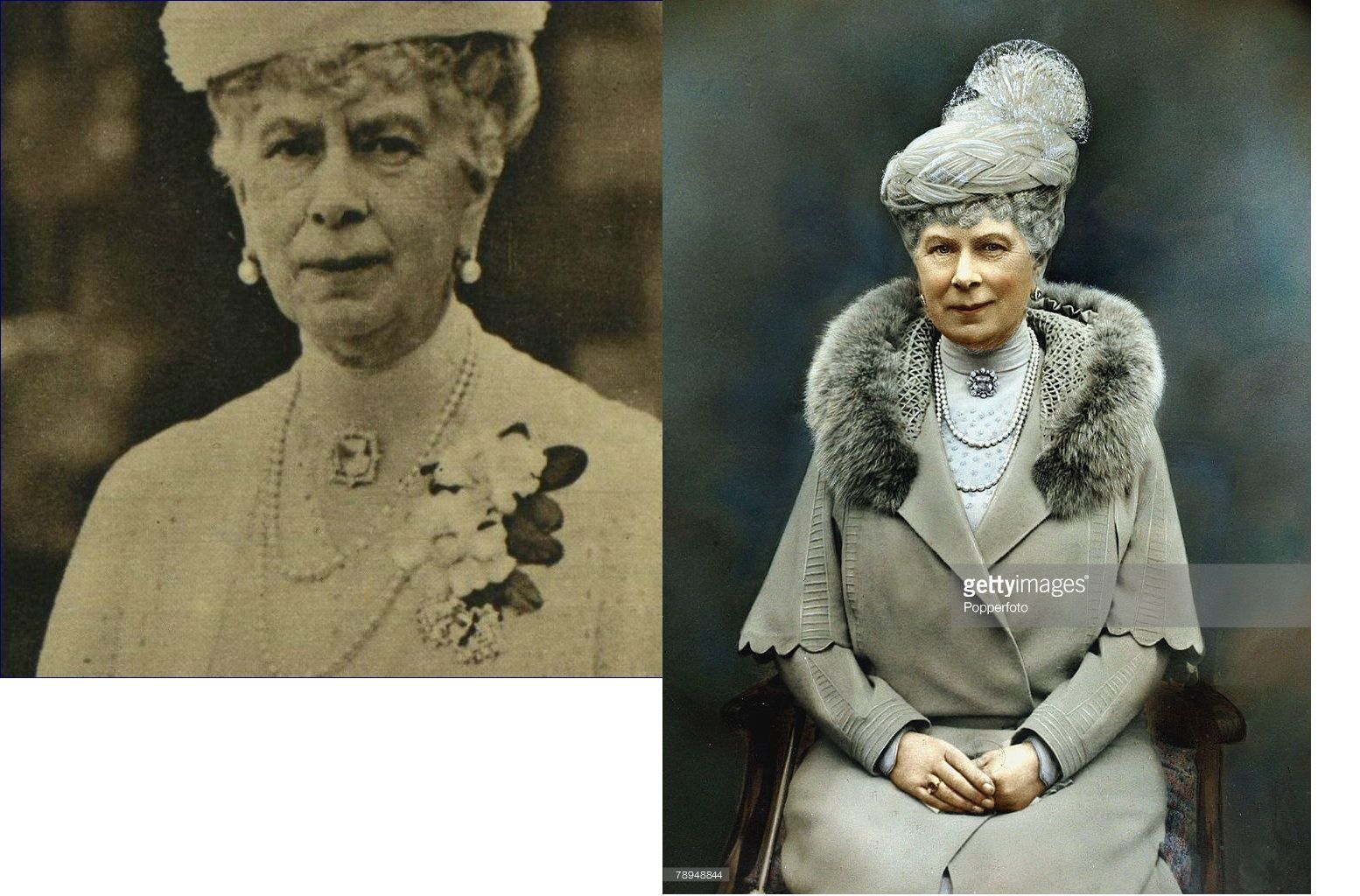 3.closer view of the brooch in the coloured image
I feel confident that what I think is a diamond pattern in the October 1938 photo is not a reflection of the light. On the other hand I feel that light reflection is obvious in this 1939 photo.
1939
I found I had another photo (which Getty gives a date of 19 October 1936). When I enlarged it, the brooch appears to have a diamond cross in the centre. I think that the occasion is the same for both photos and that perhaps a typo has been made in the data entry on the Getty site.
Enlarged section
--Previous Message--
: It is a lighter blue stone, rather like a blue
: topaz or aquamarine.
:
: --Previous Message--
: Any ideas or information about the brooch
: Queen Mary was wearing when this photo was
: taken min 1938?
:
:
:
:
:
: