There were a few bracelets with sapphires among the wedding gifts given to Queen Maud.
The one given by the Empress Frederick contained a large
white
sapphire so the replica is not of that bracelet. Some press reports refer to it only as a sapphire, one referred to it as a "fancy' sapphire and others stated it was a white sapphire. Whether Queen Maud had it re-set is another question as the bracelet/bangle was described as being gold. There was no mention of diamonds in any of the reports. There were no other large sapphires (among the wedding gifts reported in the UK press) which would match the replica.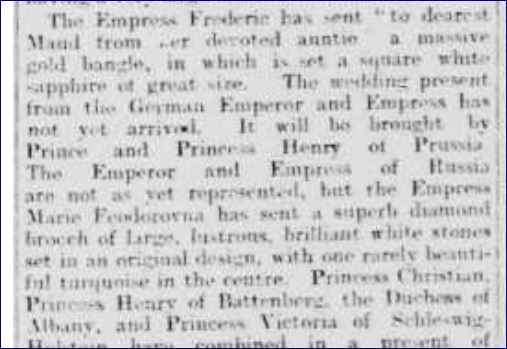 Below is a sketch of a few of the bracelets given as wedding gifts. Unfortunately, I have not found a sketch of the one given by the Empress Frederick.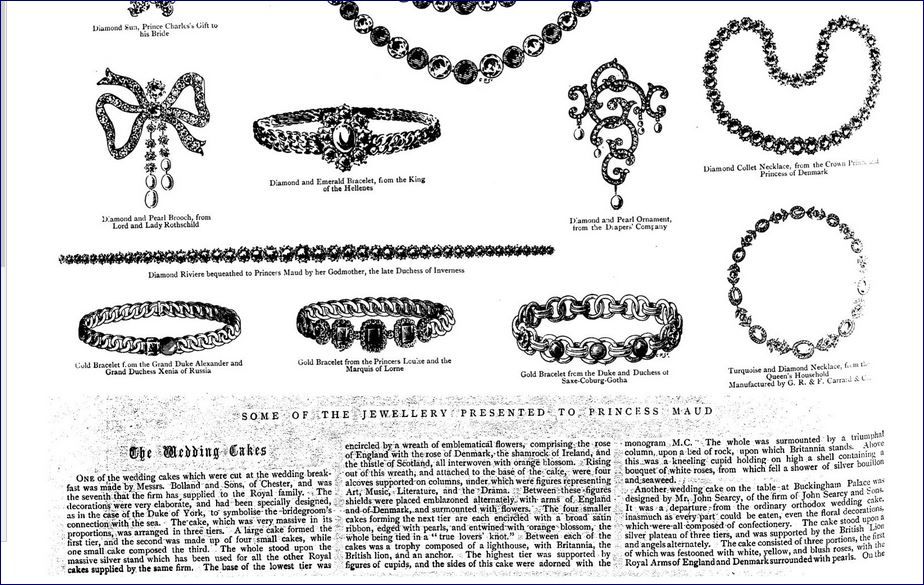 I don't think that Queen Maud wore the gift of the Empress at her coronation, although it is difficult to be sure, as the large sapphire may have slipped under her arm.