As so many are not sure if it is Mrs Greville I think, as best as we can, we need to examine that issue first.
Mrs Greville was invited to the coronation and was seated in the upper gallery.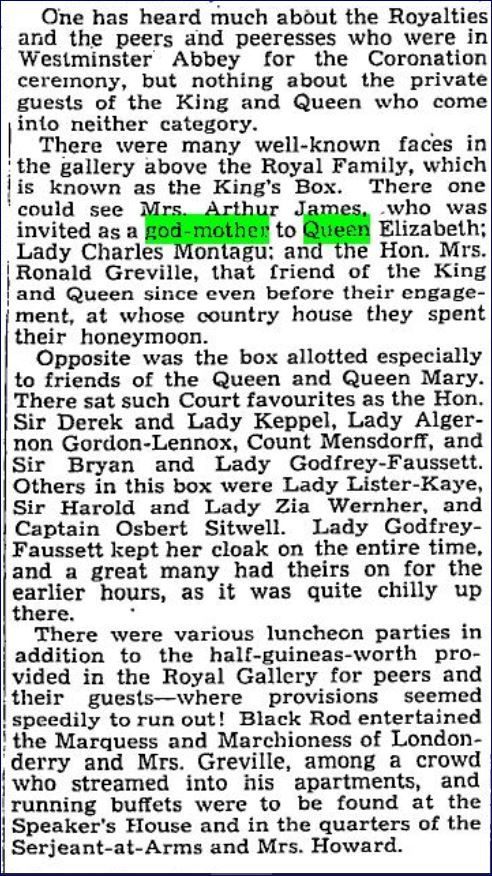 ID of Mrs Greville
Photos of her are few and far between but, to my eye, the ones below show that the lady we are discussing is Mrs Greville. No one else in the box matches the known photos of Mrs Greville.
The second and third of the photos below are from the National Trust site and are clearly identified as Mrs Greville.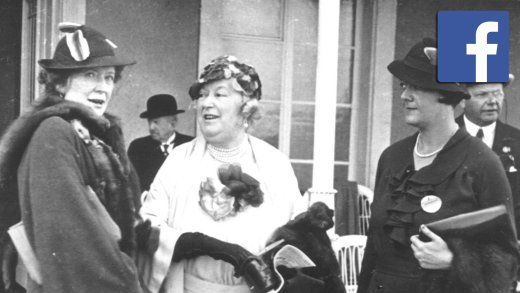 The tiara worn to the coronation. (Detail taken from Arthur's image. Thank you Arthur for them)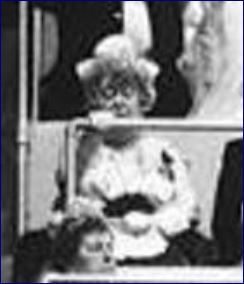 The shape of this tiara does not match that of the Boucheron Greville tiara.
In my opinion it does match that of the bandeau we know that QEQM lent to an exhibition at the Goldsmiths Hall. These photos show the aigrette is articulated and can take different positions, while the stem section is flexible also.
At the coronation Mrs Greville, like a number of other ladies, was wearing court feathers on her head. I suspect that her court feathers have pushed the aigrette section of her tiara with the two large diamonds downwards.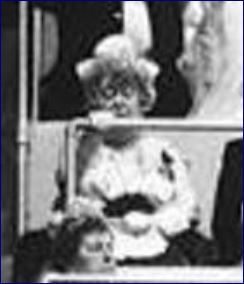 The two large diamonds then sit further towards the centre of the tiara and appear as glows of light almost above Mrs Greville'e left eye. I never assumed that Franck was referring to the reflection of light from the medals of the man sitting behind Mrs Greville
The aigrette with the two large diamonds can be seen where I have drawn the clumsy line (sorry I am proficient at this type of thing)
I am sorry but I cannot see any cloverleaf shape - just diamond encrusted arcs from which two large diamonds hang, these being backed by a feather.
Yes, the details from the coronation photos are blurry.
In the image which I think shows Mrs Greville, the lady is definitely not wearing the Boucheron tiara.