The brooch I was referring to is attached to the front of Mrs Greville's headress. In the middle of the section above where the drops are I can see a largish cabochon emerald.
(I have tried to lighten the image below so the details are clearer - but perhaps I have just made things worse)
Perhaps the brooch can be seen more clearly in the original.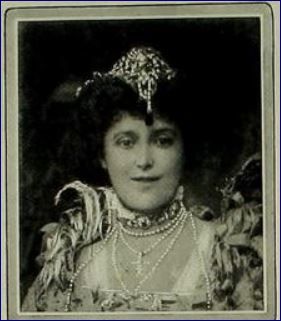 In the centre of the bodice of her dress I think there are at least 2 other emerald brooches, as well as pearls and emerald beads outlining the V shape section forming a stomacher.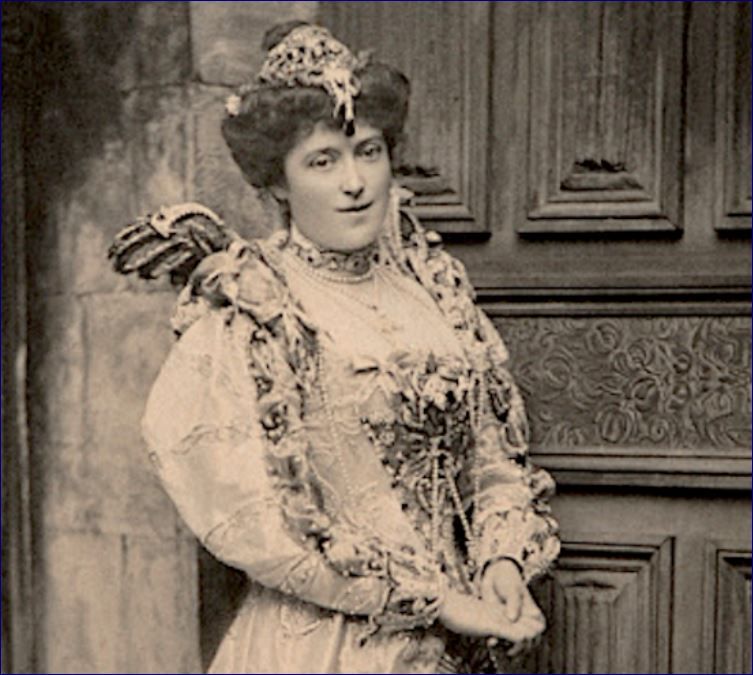 Whether Mrs Greville might have had the large brooch used on her headdress re-designed is intriguing me. At least two news report from the 1930s hint that she wore emerald brooches on her dress for an evening function. Like Queen Mary she may have continued to favour stomachers.
1933
This report also describes her emerald tiara as Empire shaped which suggests to me that it was probably the Boucheron emerald tiara.
1934 - reference to brooches.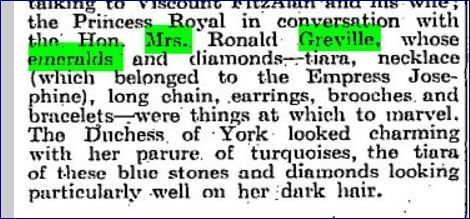 I think that Franck is correct and that the choker Mrs Greville wore for the Devonshire House ball may have been one of the two necklaces which she had Boucheron re-design.