On June 16th, the President of the Czech Republic Miloš Zeman paid an official visit to the United Kingdom. The visit included an audience with Queen Elizabeth II at Buckingham Palace, during which the President was accompanied by his wife and his daughter.
For this audience, Queen Elizabeth wore (I think) her diamond double-clip brooch (though it is not very clearly identifiable on the dress fabric...):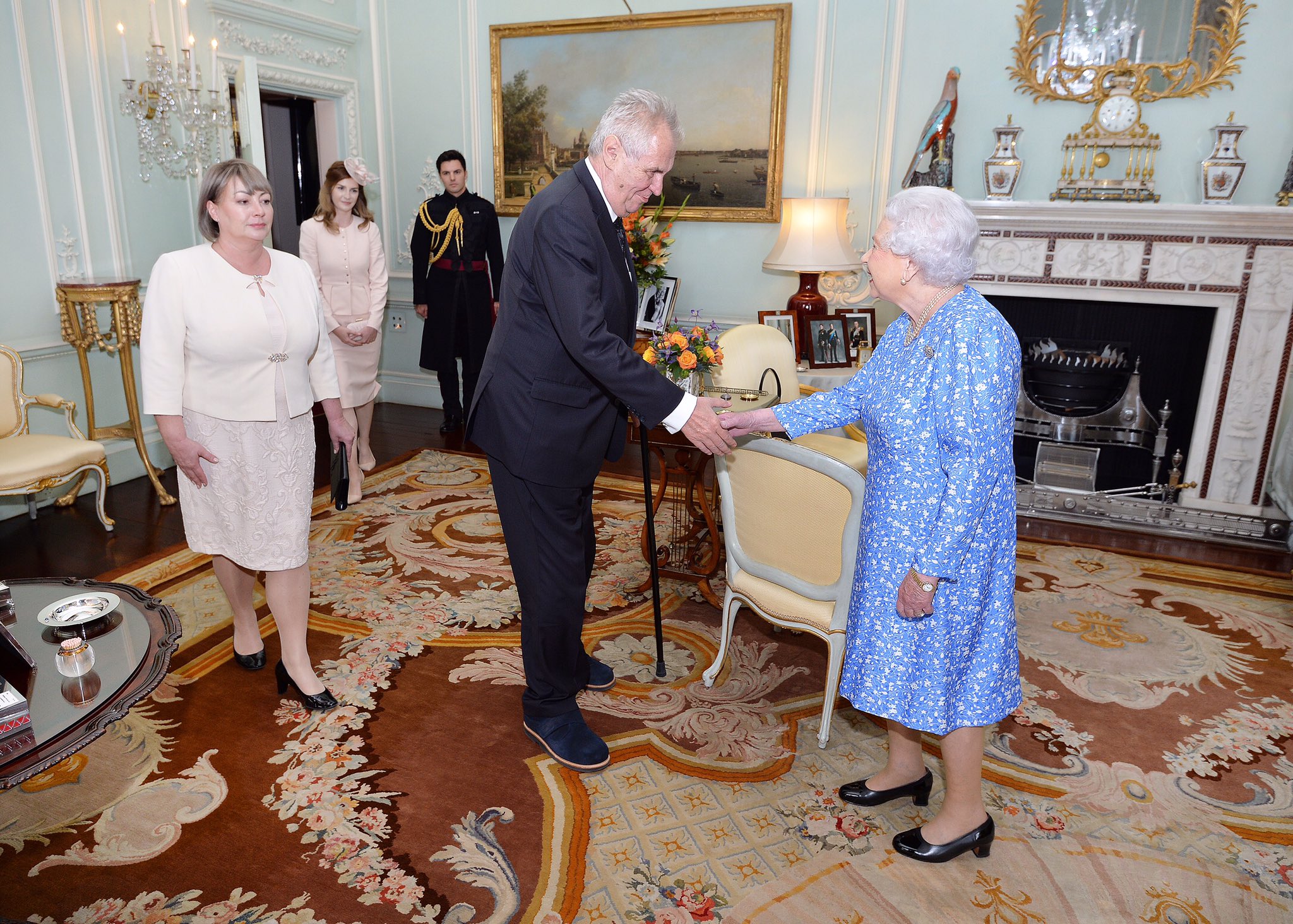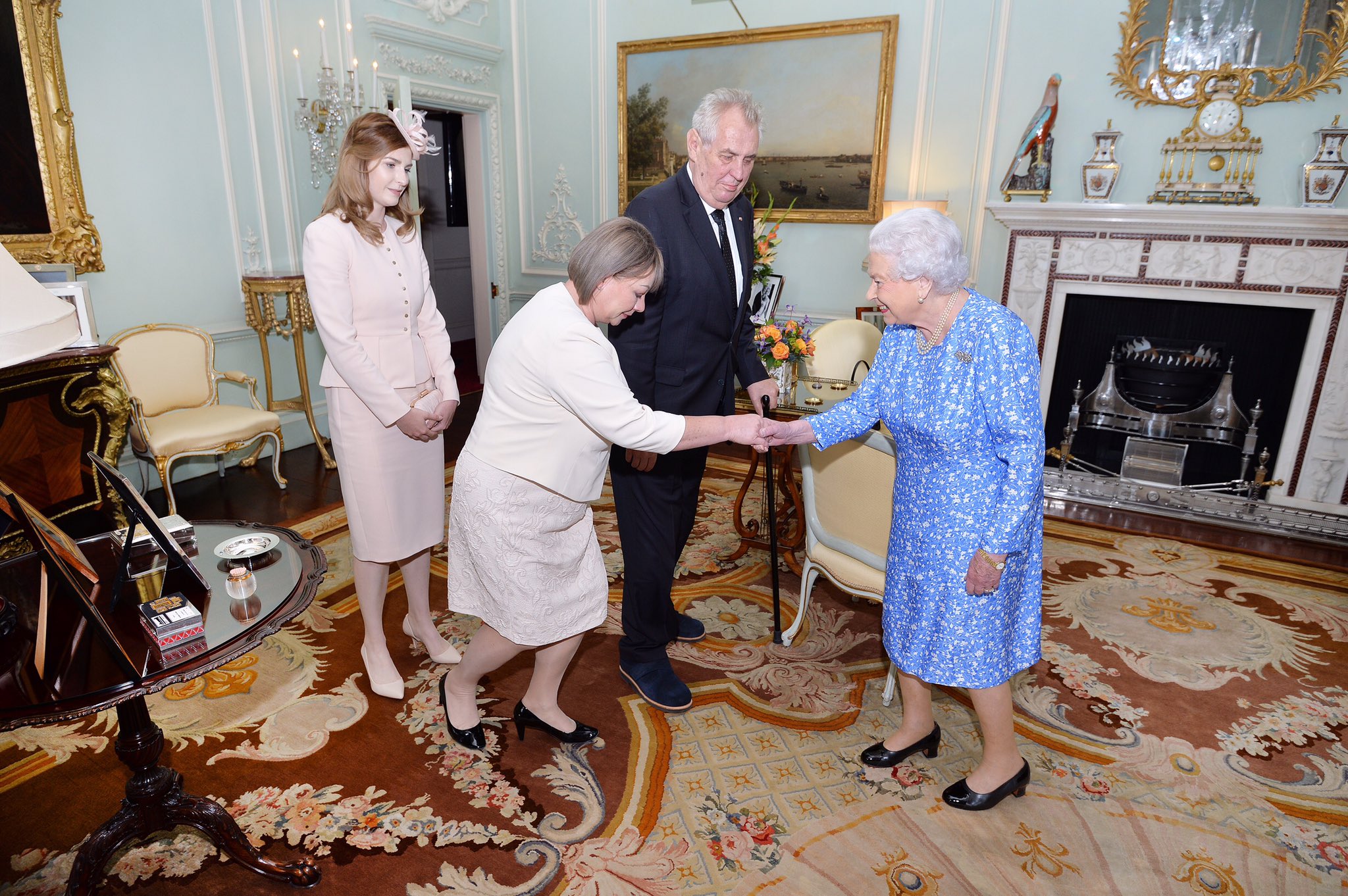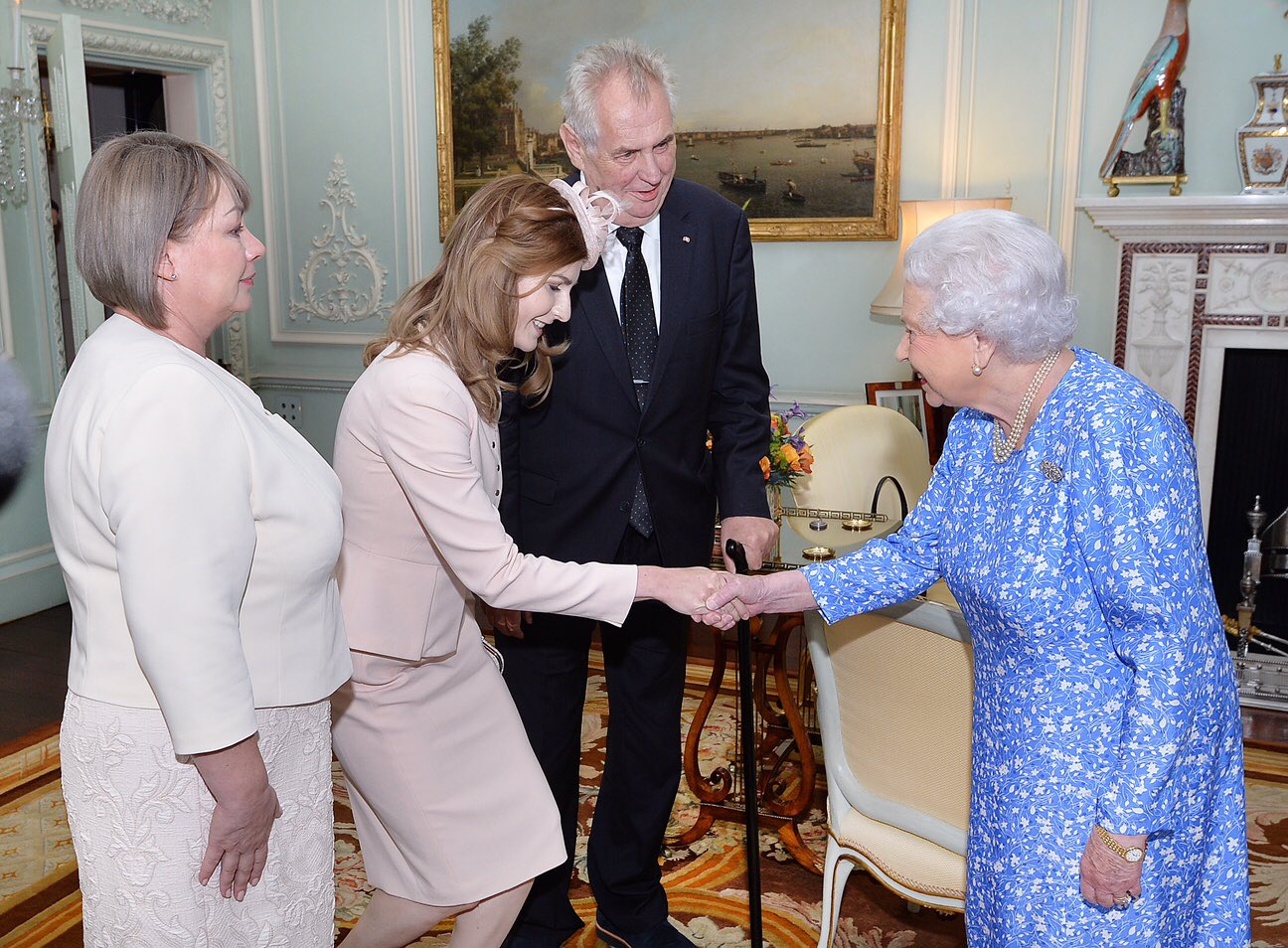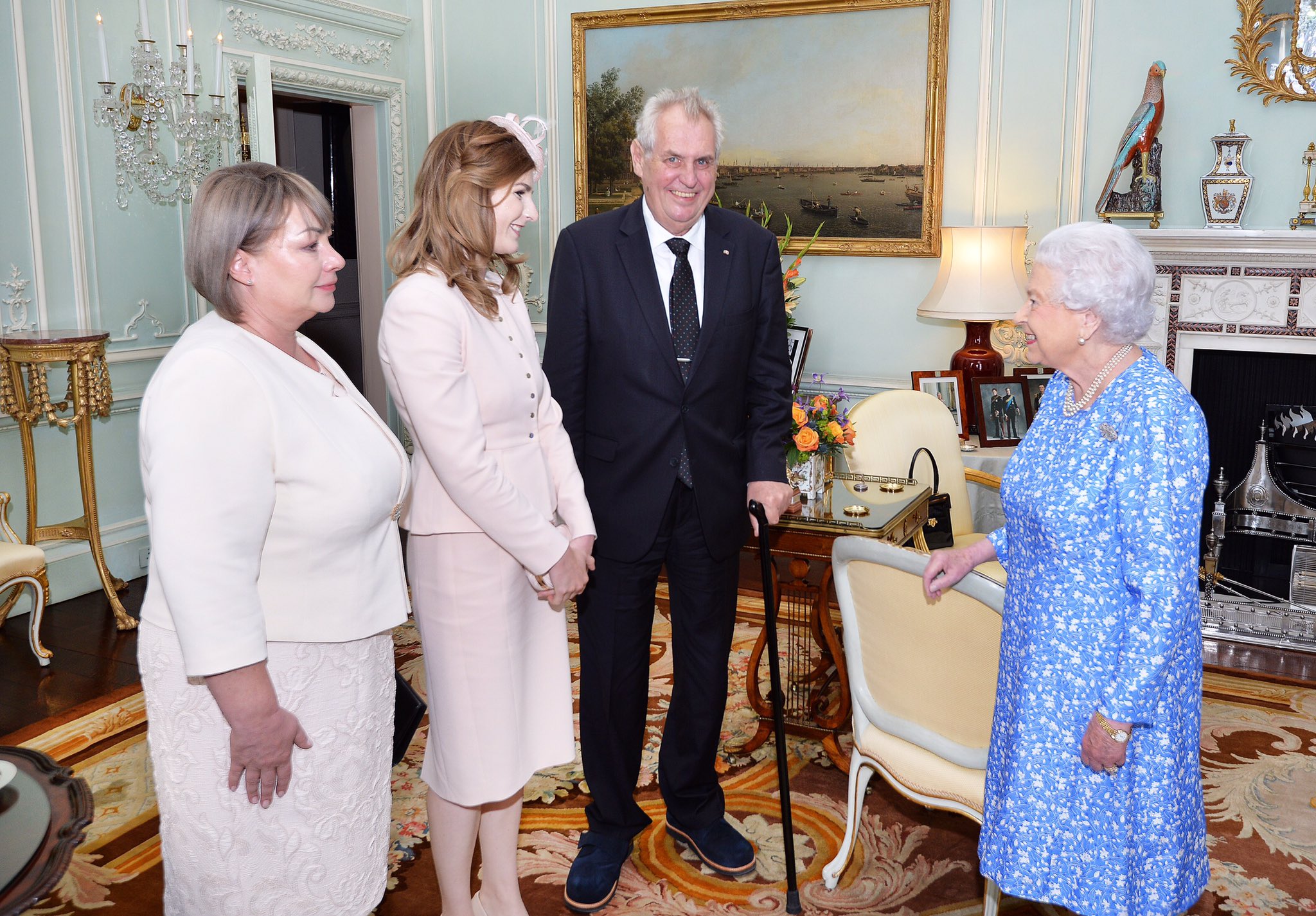 This is the same brooch, with a better view, worn for a previous occasion (and for the first time) on 18th April, 2015 at Newbury horse races:
The website "From Her Majesty's Jewel Vault" (
http://queensjewelvault.blogspot.fr/2017/06/grenfell-tower-relief-center-visit-and.html
) has spotted on the Twitter account of Jiří Ovčáček, spokesman for President Zeman, the picture of the gift presented by the President to the Queen: a brooch of modern design made of Czech garnets - a gemstone of which the Czech Republic is one of the main producers, and which is therefore very customary in Czech jewellery: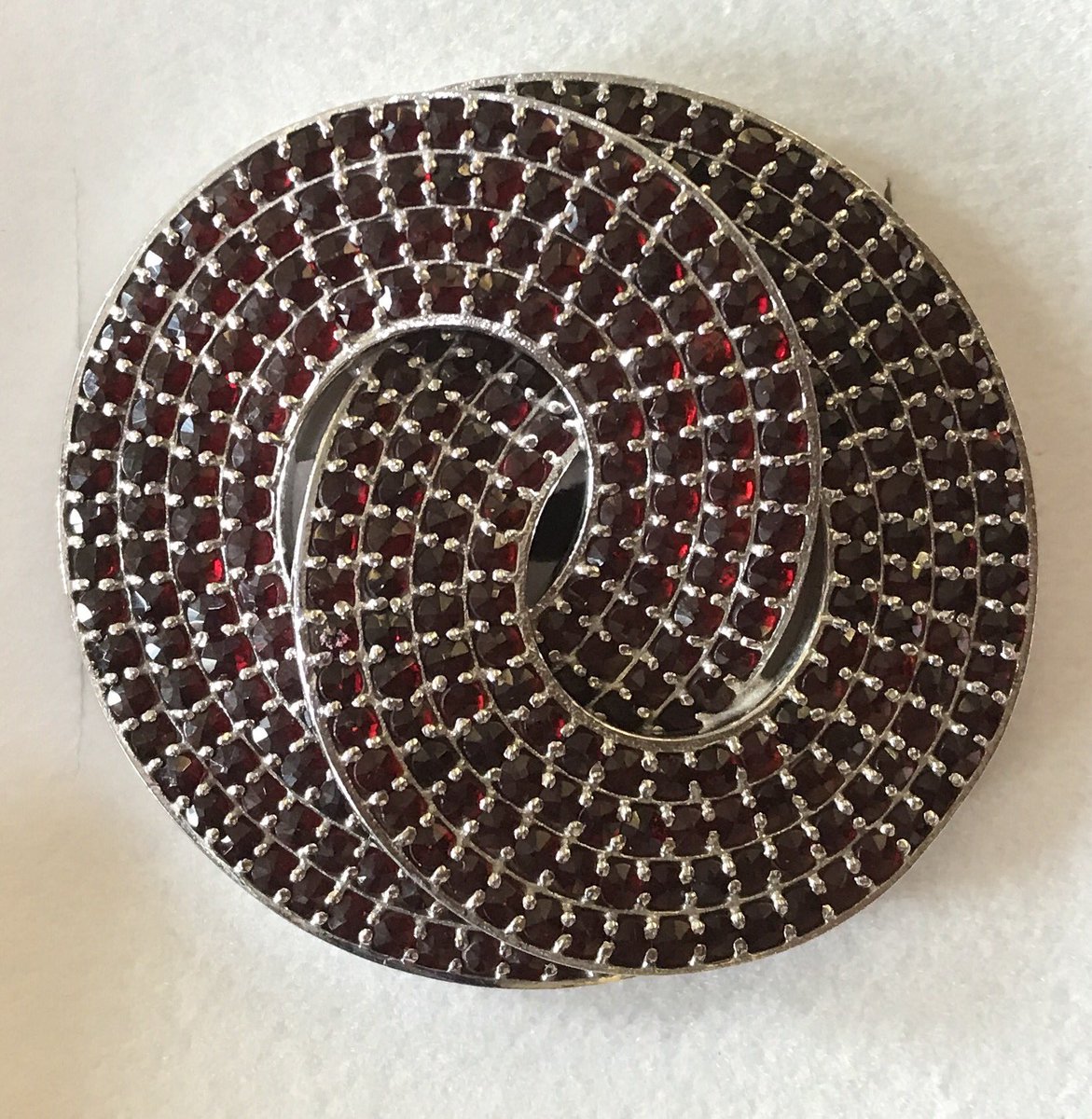 Source:
https://twitter.com/PREZIDENTmluvci/status/875702457950773248/photo/1
(ther is also the picture of a silk scarf presented to the Queen by First Lady Ivana Zemanova, ornated with motifs of poems by the late Czech President and writer Vaclav Havel)
Apparently, there is some debate in the Czech Republic about this gift, as a similar model of brooch can be found in Czech shops of garnet jewellery at the price of 8,450 Czech crowns (about 350 euros...). Some argue that this price is quite cheap for an official gift to the British Queen, while other consider that the brooch is just an illustration of the Czech jewellery craftmanship, and that the price is not the main matter...