Thank you Kongetro and LDMJ.
I was interested to read of Kongetro's research.
The more I look at this blurry image the more inclined I am to think that it is the Kokoshnik tiara as the jewel appears "to fall out" at the sides, something which neither the Diamond diadem or the Regal circlet did when worn by Queen Alexandra.
If
it is the Kokoshnik, then I suspect that the Queen has positioned something like an aigrette in front of the tiara.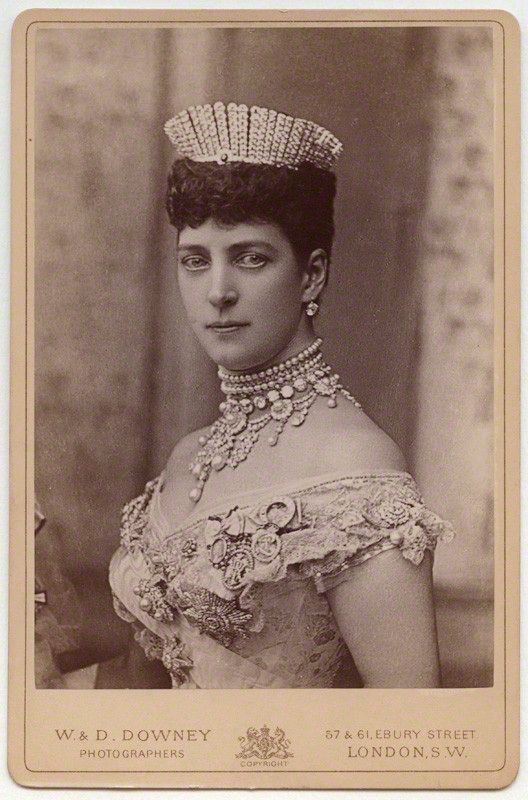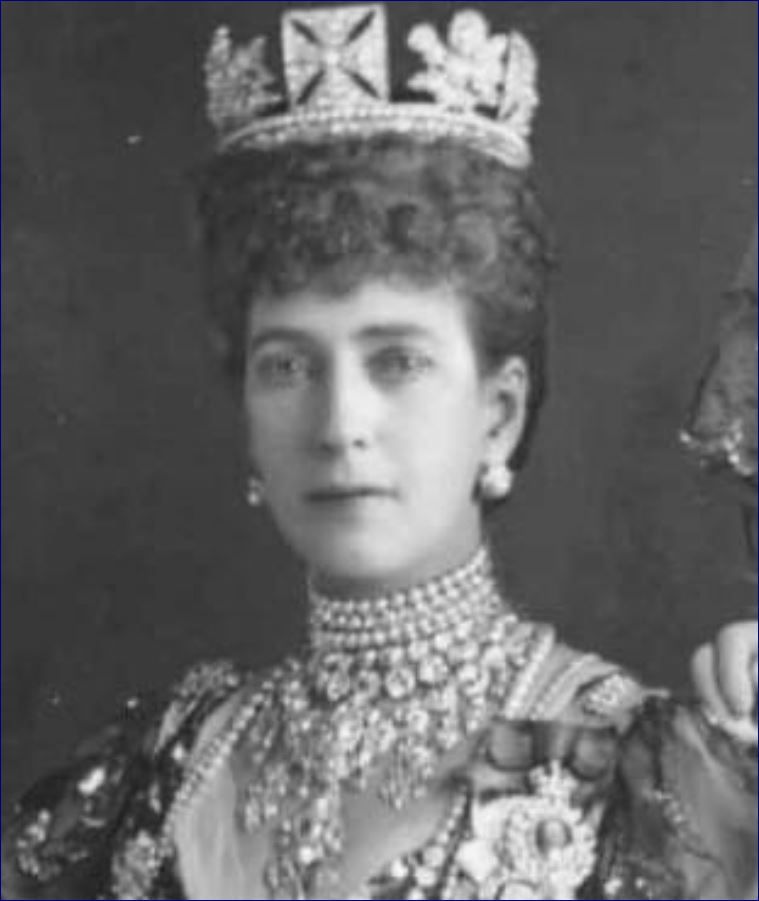 I am intrigued by the reference Kongetro found to different coloured jewels in the Queen's necklace and bodice ornaments. I wonder if in Sweden Queen Alexandra was wearing the Cartier collier resille with the emerald and ruby drops? Oh for a photo or two!!