For the State Opening of Parliament in 1921 Queen Mary wore a different configuration of diamond necklaces which attracted my attention. I suspect that the large drop from the lower necklace is Cullinan III.
Then I realised that I didn't recognise the brooches she used on her parliamentary robe. Can anyone identify them?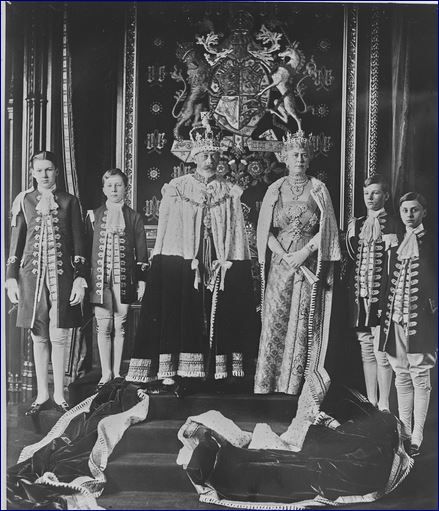 Necklaces and brooches.