I found the photo below which I think shows Mrs Greville wearing the Boucheron emerald tiara in 1937. The occasion was a concert at the Austrian Legation.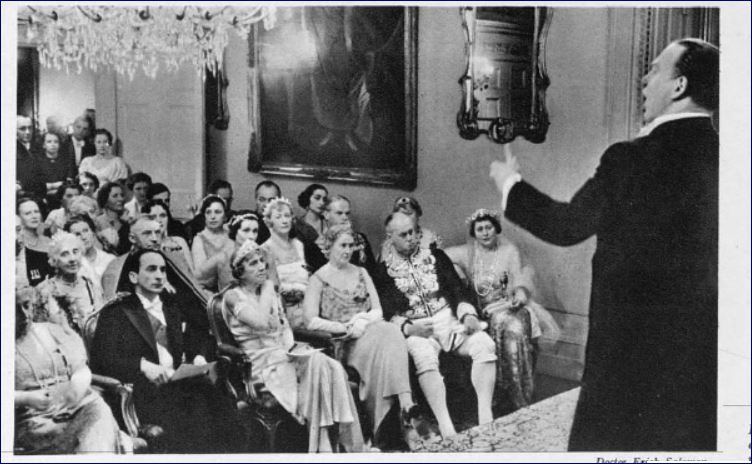 The accompanying caption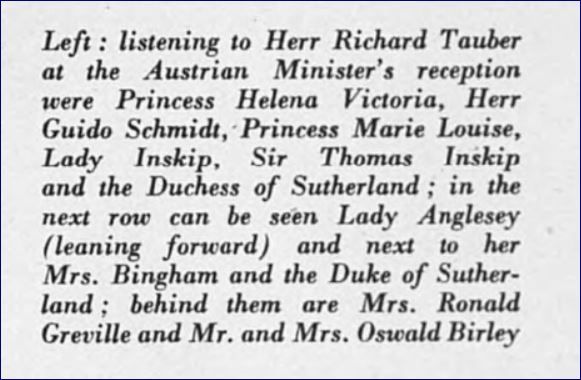 I think that Mrs Greville is the lady who is partly obscured by Sir Thoms Inskip, and that she is wearing the Boucheron emerald tiara and an emerald necklace. If this is Mrs Greville (and I think it is) then the necklace she is wearing is different from the one which was worn by QEQM. However, various newspaper reports mentioned that Mrs Greville had 2 emerald necklaces.
A closer view of the lady I think is Mrs Greville.